Player of the Week
Sahuarita High School grad Mari Acosta has been named women's soccer Player of the Week for the Arizona Community College Athletic Conference.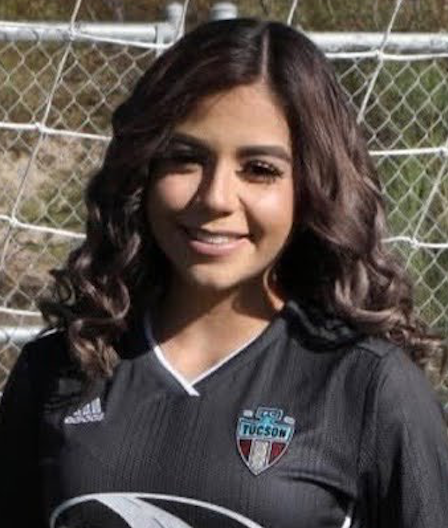 Acosta is a freshman midfielder/forward for the Pima Community College Aztecs.
Acosta was honored for her strong starts this season. She scored a goal and had an assist in Pima's 5-0 win at Glendale Community College. She went on to score two goals in their 6-0 victory at Mesa Community College. The Aztecs have started the season at 3-0. She has four goals and nine points in the first three games.
She received the honor with Scottsdale Community College freshman Emma Green.
SHS boys golf
The Sahuarita High School golf team improved its record to 9-0-1 last week. Leading the way for the Mustangs is senior Luis Lopez with three straight scores of 35. Senior Kaden Boyter is also making a run at qualifying for state with a six-match average of 39. Fellow senior Collin Waldron has seen his scores steadily drop as well and has solidified the No. 3 position on the team, according to Coach Chris Fanning. Rounding out the squad are senior Jason Gonzales and freshman Dylan Maynard. This is the first year for both players and Fanning said he is pleased with their progress.
"I have seen a steady improvement with both players and I believe that they will start to see their scores drop considerably with each match we play. I have to give the players a lot of credit for working so hard at improving on the aspects of their games that need work and a special thanks to the Country Club of Green Valley for allowing us to practice and play our home matches at their facility," he said.
The Mustangs have two matches this week.