'It only takes one'
Below is an excerpt from "Polio Girl," a book by Green Valley resident Susan L. Schoenbeck that is due out in June. It was submitted in response to a recent letter calling for vaccine mandates to be withdrawn in the United States.
"Polio Girl" presents the history of polio, vaccination development and dispersal, and acute and long-haul symptoms experienced with viral damage. The stigma for families of polio children and the guilt of those who may have transmitted the disease are told through people's stories. The book also contains advice for doctors, nurses and other healthcare professionals who may engage with one of the 300,000 polio survivors in the United States.
Who carried the polio virus to me? We will never know. It takes only one person to infect another with poliomyelitis.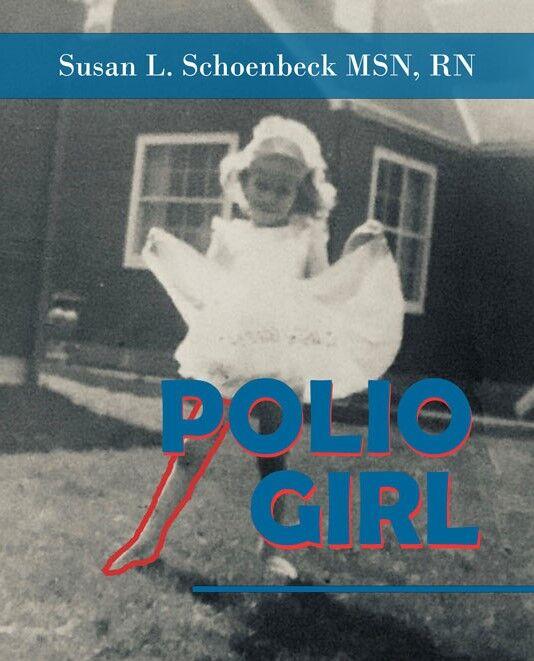 The person who passed the polio virus on to me could have been asymptomatic. Or the carrier's symptoms could have been mistaken for "just not feeling well." Some asymptomatic cases or "light" cases of polio were not always formally reported.
Two people I know were not told until they were adults that they had polio. Neither was treated for polio as a child. Each grew up not experiencing the most recognizable and publicly known after-effect of polio that of limping due to nerve damage and concomitant muscle atrophy. Their illnesses were not known to them until later occurring signs and symptoms became evident. The stigma of polio related to public opinion that it was a disease of poor hygiene, kept many light cases of polio hidden.
Adults now in their later years find themselves reporting after-effects of polio to doctors too young to be trained to understand or care for a polio survivor. Some seek help for symptoms bothering them now only to be sent away by physicians saying they are just getting older.
The Center for Disease Control records indicate that no cases of polio have been reported as originating in the United States since 1979. The following warning appears on the CDC site:
It takes only one traveler with polio to bring the disease into the United States. People most at risk are:
• Those who never had polio vaccine.
• Those who never received all the recommended vaccine doses.
• Those traveling to areas that could put them at risk for getting polio.
The COVID-19 pandemic has slackened our vaccination of children with childhood polio vaccinations. Health experts warn that interruption in vaccination of children could lead to outbreaks of polio within the United States.
The United Nations Children's Fund (UNICEF) and the World Health Organization (WHO) have published warnings that pandemic-related disruptions in vaccination rates—in some areas falling to 50%—leave people vulnerable to new cases of polio and measles. WHO has determined that more children in Africa could die of measles than COVID disease, taking us back decades in our fight against childhood illnesses and preventable deaths.
People being involved in the saving children's lives from disease for which there are preventative vaccinations is shrinking. We must ask ourselves why our empathy, compassion, and helping of others has declined.
The Taliban does not see polio vaccination as a priority. It has at times banned vaccination. Doctors Without Borders issued a 2021 survey showing the people of Afghanistan have diminished access to healthcare due to the country's violence and economic instability.
Afghani people voice they are fearful of seeking treatment. Security concerns make people not get vaccinations.
India accounts for one-third of all unimmunized children in the world. Seven million children are not fully protected against "old" diseases such as measles, rubella, tetanus, and whooping cough.
I went to India in 2014 to administer vaccinations. In rural communities, a team of nurse educators and nursing students met parents who had tears in their eyes and hands gently folded as steeples. They bowed to thank us for helping to protect their children's health through vaccination.
People waited patiently in long lines formed at dawn and ending at dusk, with temperatures in the high 100s and fidgeting kids in their arms. We held their children, rocked them, and sang songs to calm them as we gave inoculations.
On our travels, we were stopped on the rural roads by groups of men with automatic weapons. Fortunately, we were able to carry on our mission to immunize. The CDC's Global Immunization Division (GID) continues immunization work estimating it saves two to three million lives a year.
The Global Polio Eradication Initiative began in 1988 when approximately 350,000 children were paralyzed by the virus each year. This work produced astounding results and by 2016 the number of polio cases in the world was forty-two.
Polio is escalating in these countries and others. Some cases are due to the wild polio virus and others due to vaccine-derived form of the disease especially in Afghanistan and Pakistan where oral polio vaccination continues to be used.
The oral form of polio vaccination is banned in the United States because its live virus component can lead to cases of polio. The virus is shed in feces and spread through wastewater. In areas with poor water sanitation, such as rural areas, the virus replicates, becomes stronger than the original virus.
In addition, there are rogue virus strains making mischief in sub-Saharan Africa, Yemen, Malaysia, and the Philippines.
One hundred and thirty million babies are born worldwide each year. Each global citizen can help prevent these children from contracting polio.
Only unwillingness to help one another keeps us from becoming involved in polio vaccination. It only takes one to infect a child with polio and change their life forever.