Camaraderie, duty and self-improvement. Four veterans look back at their time serving their country as the nation spends Monday honoring them.
Tom and Candy Kindsvater instilled a strong work ethic in their two boys. It paid off, though it has cost them a bit of worry over the years. 
A Green Valley veteran is grateful for his Honor Flight experience. 
Branka Ford pulls beautiful work from her sewing machine but she's not looking for special recognition. It's a patriotic labor of love.
Being a reporter, I typically stick to newswriting and leave the opinion at home. So, why the editorial?
Clyde Sincere, Clarence Niebow, Norman Bernatsky and Jack Ryan are residents at The Peaks at Santa Rita in Green Valley. 
Barbara Sutton, activity coordinator at The Peaks, and staff members put together a Wall of Honor in the library to recognize those who served.
Clyde Sincere, 87
U.S. Army, 1950-71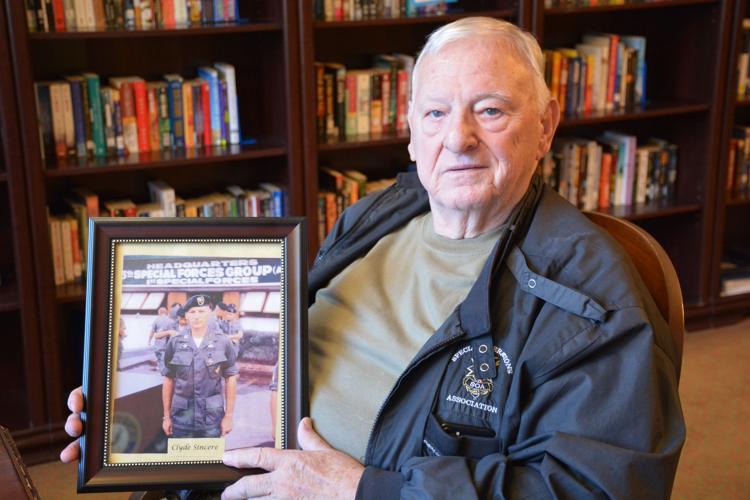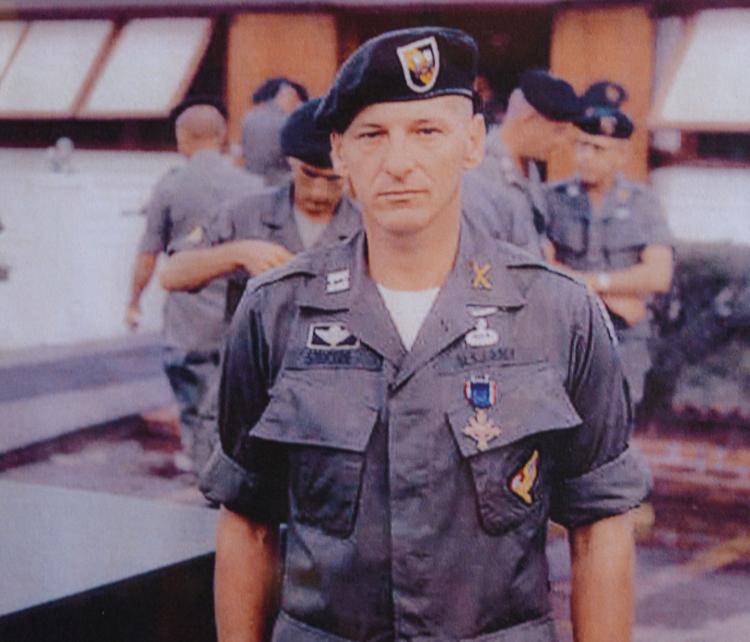 Sincere left high school in 1950, and joined the Army at the beginning of the Korean War.
In 1952, at 20, he was among the first to serve in the Army's Special Forces. He went to school three nights per week and earned his GED. 
Sincere remembered he spent the first month in the Special Forces getting the unit's aging barracks up to military standards. Training with former Office of Strategic Services (OSS) officers — a World War II U.S. intelligence agency and predecessor of the CIA — would come later.
"We had wooden barracks, one line of them (on) Smoke Bomb Hill, and they hadn't been used in years at Fort Bragg. The grass was up over the windows," he said. "I was only a corporal. It didn't matter what your grade was up to master sergeant, you were out there cutting grass and cleaning rocks."
In 1961, he started on his bachelor's degree in political science. Sincere did three tours in Vietnam, starting in 1966 and ending in 1969. He  served with the First, Fifth, 10th and 77th Special Forces Group. By this time, he was a captain.
In Vietnam, Sincere recalled he went out on a helicopter to recover some of his men who were wounded and under fire. As he approached, they popped yellow smoke to mark their position. The enemy popped the same yellow smoke at the same time, and Sincere's helicopter — unfortunately — had already passed his fellow Americans.
"One in a million, identically yellow-yellow," he said. "We didn't know that and we proceeded to land. That was a mistake."
Sincere jumped from 12 feet up and ran to where the American position had been the day before. As he moved forward, the enemy came out of the woods and Sincere realized they were wearing the wrong uniform.
He was wounded on the legs and chest by grenade fragments that day and was awarded the Distinguished Service Cross.
Clarence Niebow, 91
U.S. Marine Corps, 1951-53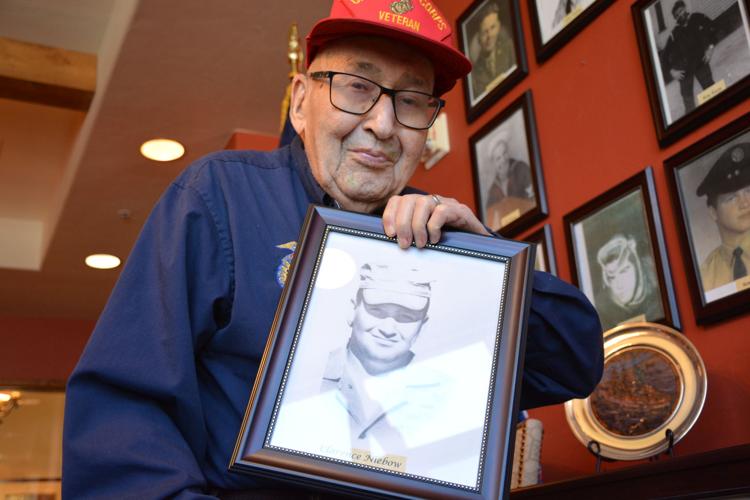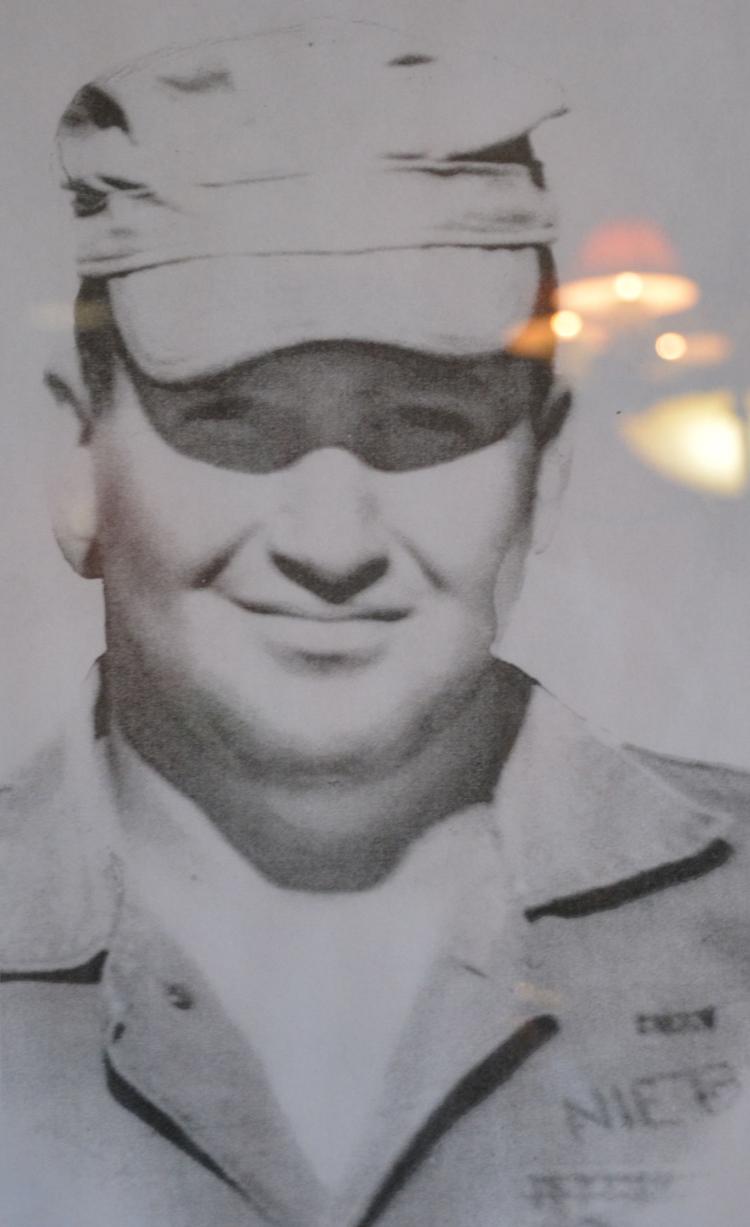 Niebow joined the Marines on a bet. 
"I was walking down State Street in Chicago with my friend Oscar Segal, and he bet me $10," Niebow said. "I told him that I wear glasses and they wouldn't take me."
Niebow remembered standing in line with Segal, and before he knew it, Segal was gone and Niebow was citing the oath.
"I went and he stayed," Niebow said. "And I paid him $10."
Niebow was in the service and out 10 bucks but he said it was one of the best decisions of his life.
He joined the Marines as a reservist but he went active duty during the draft. He went to Del Mar at Camp Pendleton, where he was attached to a tracked vehicle test and experimental unit. He  helped to develop the LVTP-5 and LVTH-6 armored, amphibious tracked vehicles that officially came into service in 1956 and 1957.
 Niebow said the Marine Corps had so much to offer as long as recruits applied themselves.
"Being in the Marine Corps was more gratifying than civilian life," he said. "You had a purpose serving your country. I miss the Corps."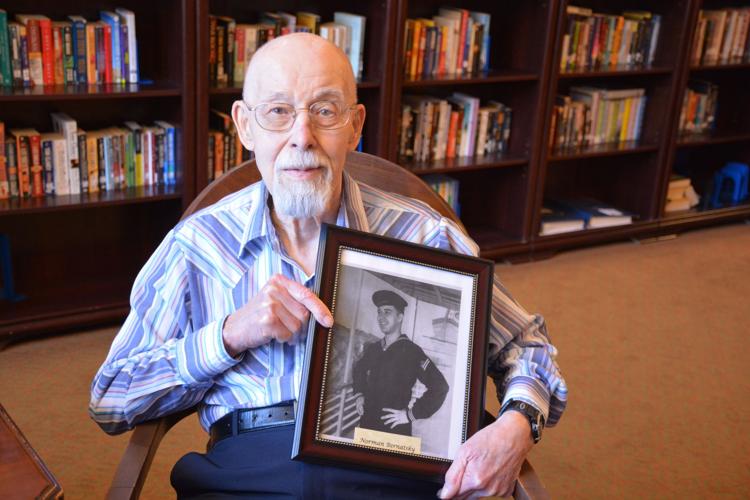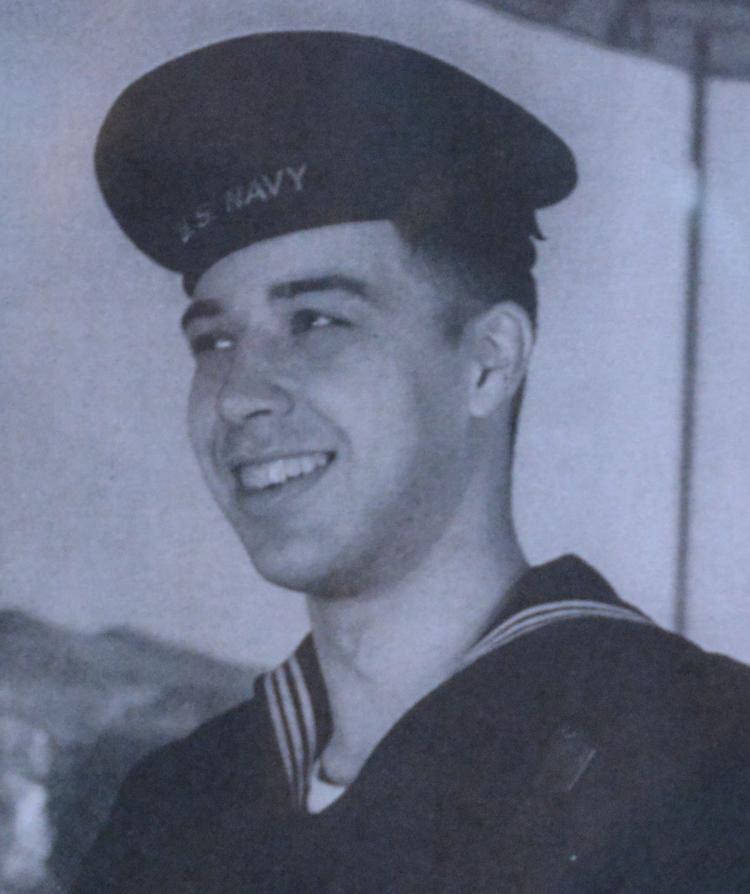 Bernatsky joined the Navy in 1951, and served aboard the attack transport USS Cambria as a radio man second-class petty officer.
He and a group of friends decided to join the military together. He went into the Navy while his six friends joined the Air Force.
"After talking with a cousin of mine who was in the Navy, he said, 'They (Air Force) don't always get three meals a day; in the Navy, you got three meals a day and a place to sleep,'" Bernatsky said. "So I joined the Navy."
Bernatsky said it turned out to be a valuable experience. Born in the suburbs of Chicago, Bernatsky wasn't outgoing, and being in the Navy was the first time he had left familiar surroundings.
The Cambria patrolled the Mediterranean, and having a chance to experience the new sights and cultures at different ports is still a fond memory. Italy, France and Gibraltar are still fresh in Bernatsky's mind. He still remembers the clean, beautiful streets of Athens.
Bernatsky said he appreciated making close friends aboard the Cambria and found it made being at sea easier. He kept in touch with many of them through the years until he moved to Green Valley in 1990.
But being at sea doesn't come without risks. While aboard the Cambria, Bernatsky went through three hurricanes. One in the Chesapeake Bay was especially bad.
"They had to have the engines going at almost top speed to maintain position along with the anchors," he said. "It was a lot of rock and roll, but it was fun."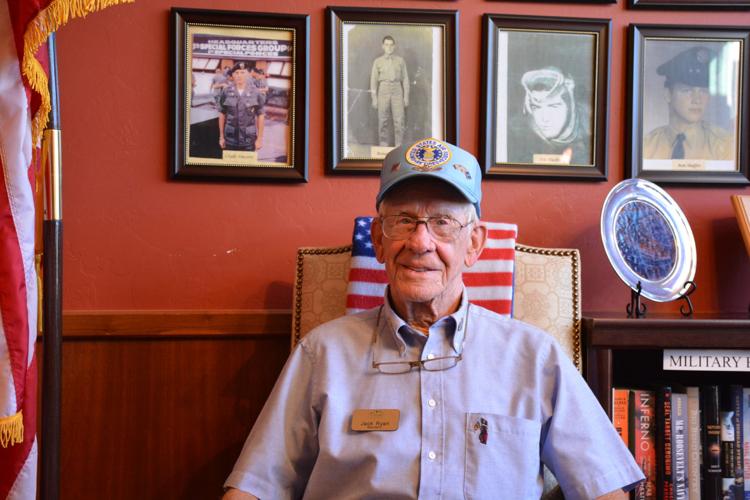 Ryan joined the Air Force in 1952, and flew 113 combat missions over Korea and Vietnam. Ryan had wanted to be a pilot since high school but said his dad couldn't afford to send him to college.
Born in Ford City, Pennsylvania, Ryan moved to Cleveland, Ohio. He went into the Air Force, and after passing all their tests was accepted into flight school.
"I qualified to get into flight school and I had no college whatsoever," Ryan said. "I was made a second lieutenant and did a lot of flying with jets."
In 27 years, Ryan was the commander in 24 types of aircraft. His favorite was the C-130 Hercules, a four-engine transport aircraft used for a variety of missions in and out of combat.
In all his missions, Ryan's planes were hit twice but he made safe landings.
Ryan said one of the most memorable experiences he had while flying was breaking the sound barrier and how they did it in their F-86 Sabres.
"The only way we could break the sound barrier was to go straight down full balls to the walls as fast as we could go," he said. "It was quite exciting."
Ryan said they would climb to 25,000 to 30,000 feet then roll and dive. Once getting to around 10,000 feet, he added, it was a good idea to start pulling up.