Branka Ford pulls beautiful work from her sewing machine but she's not looking for special recognition. It's a patriotic labor of love.
"They put their life on the line and this is the least we can do to say thank you," Ford said of veterans. "It's not just that they're facing death, but they're also facing major disability even if they're not killed. That's really sticking your neck out."
A Green Valley veteran is grateful for his Honor Flight experience. 
Tom and Candy Kindsvater instilled a strong work ethic in their two boys. It paid off, though it has cost them a bit of worry over the years. 
Camaraderie, duty and self-improvement. Four veterans look back at their time serving their …
Being a reporter, I typically stick to newswriting and leave the opinion at home. So, why the editorial?
Ford began making quilts in 1998, while living in New Jersey. Her first were for a local church charity.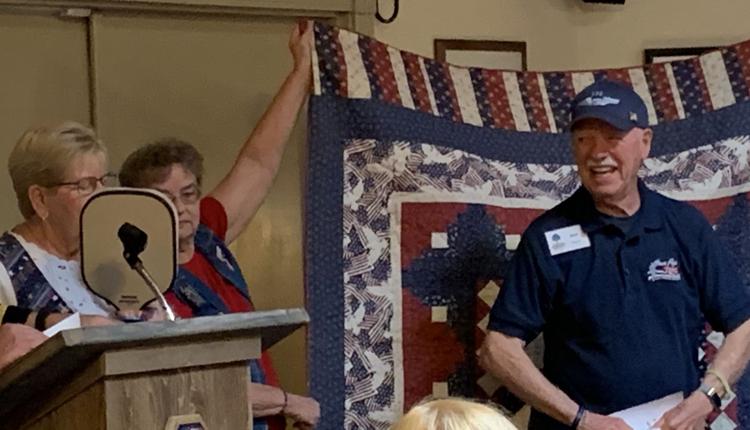 Now, she and friends Mary Sciabarra and Kathy Schrode work together for the Quilts of Valor Foundation, which gives quilts to service members and veterans. On Thursday, Green Valley veteran Don Severe received one at a banquet in Prescott, where he and his wife, Lynne, spend summers.
Ford immigrated to the United States from Yugoslavia in 1960. Her mother was a World War II survivor, and sewing was a skill she passed on to Ford.
"You had to do a lot of things on your own if you wanted to have anything," she said. "When we first came to the states, she got a job in one of those sweatshops making children's clothes."
Learning all the needle arts from her mother, Ford made her first sweater at 12, and she still has it. But, she said with a laugh, it doesn't fit anymore. 
Ford, Sciabarra and Schrode have been making quilts for service members and veterans for about 10 years. They used to send the quilts to Afghanistan but the shipping became too expensive. Now Sciabarra hand delivers them to the Veterans Administration in Tucson.
Ford, a Green Valley resident, focuses on making tops — the decorative part of the quilt. The quilts then go to Sciabarra in Oro Valley, who also makes tops, and Schrode, who lives in Marana, for assembly.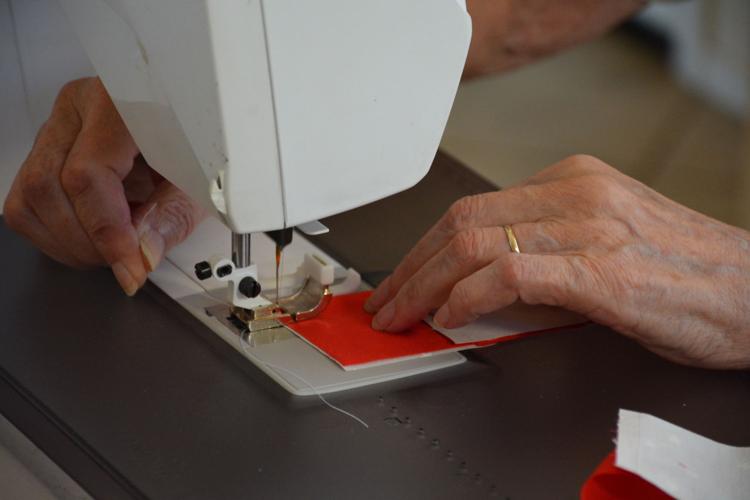 Living far apart isn't an issue; it gives them a reason to go out to eat in Green Valley and pass along material.
Ford said the women produce more than 50 quilts per year, with some going to the Ronald McDonald House.
"The top probably takes the most time because you're putting all the little pieces together," she said. "I used to do the whole thing, but that was taking too long, like a couple of weeks, because I would only use my sewing machine."
Ford has never met any of the veterans who have received a quilt but says it's enough to know the quilts are available for them.
"It makes me feel good that somebody is going to get one and it'll be a comfort for them," she said. "Because, definitely, (veterans) are not appreciated enough."