The governing board of the Tubac Fire District has tabled any action on acquiring land for a new Fire Station No. 1 until January 2022 after several Tubac residents voiced disapproval of the proposal during a packed meeting on Wednesday.
Though many attendees acknowledged the need to improve the current Station No. 1, which was built on East Frontage Road in Tubac in 1978 and has come into conflict with Santa Cruz County safety codes in recent years, most were hesitant to endorse a new, 14,000-square-foot building with an estimated $6 million price tag.
Community members also expressed disappointment in what they saw as a "rushed" and "opaque" process to construct the new station, and demanded more transparency from the board about the project and its funding model moving forward.
"We need to back off on the speed of this, because not only have we not seen the details, it's alarming to see how quickly the board and the fire chief seem to be rushing to a decision on this," Tubac resident Dan Strausbaugh said.
"If you're going to spend this kind of money, you better really have the support of the community because they're the ones that are footing the bill," he said.
"I think it comes down to an economic decision, which is: What are the benefits of a new station, and what's the relative value of the benefit for the cost? I think we would all grant it would be better than a remodeled Station 1, but the cost of those two options are wildly different," Eshleman said.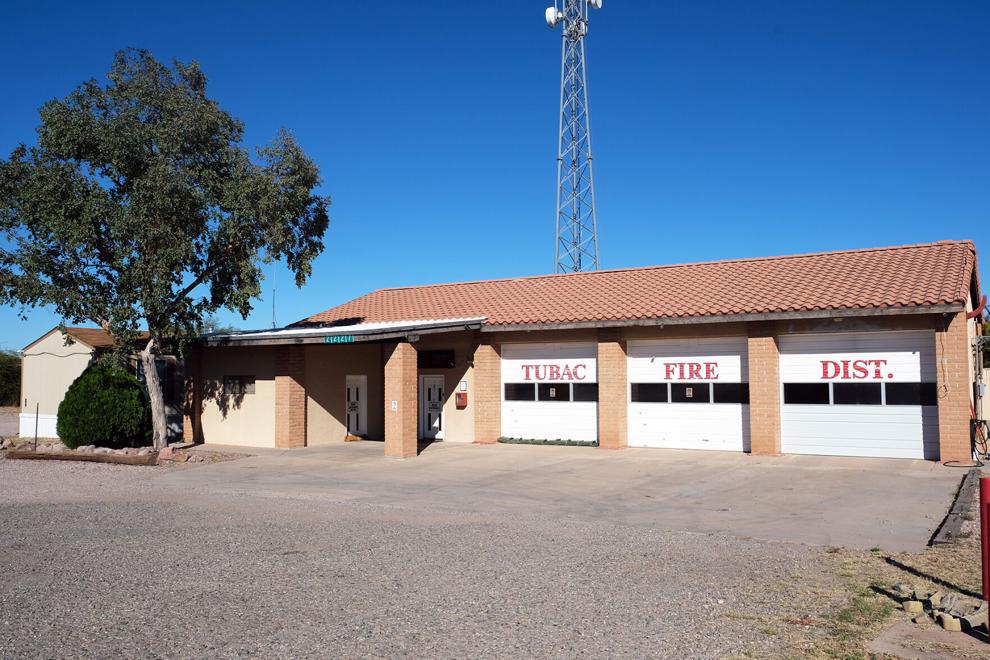 Pre-meeting interest
The agenda for Wednesday's meeting included an item calling for "Discussion and possible action regarding acquisition of land for new Station No. 1," and the issue garnered increased attention in the days leading up to the session. At once point, TFD Chief Cheryl Horvath took to social media to "clarify some of the misinformation" being shared about the project and the district's finances.
"We do not 'lose money on a cash flow basis.' We are not fully funding our operating budget each year to include capital expenditures...because the fire board has been reluctant to raise the operating tax levy," Horvath's Facebook post read.
"We do take into consideration what is happening with the economy locally, including taxes levied throughout the county for other services. Unfortunately, the need to replace Station No. 1 has not diminished and it is time for us to start setting in motion the development of a new fire station and administrative offices," she wrote.
Horvath also pointed to several resources, including the TFD website and board meeting documents, that have chronicled the project's development for almost two years.
Tabled by 3-2 vote
Following the public comment period on Wednesday, board member Mike Connelly made a motion to table discussion and action on the land acquisition until January, which was approved by a 3-2 vote.
"The board represents the district members who elected us – we don't represent the chief or the fireman. Everybody's concerned about what's going on, they haven't been exposed to that enough, and they want it tabled so that they could have time to look at it," Connelly said.
"Buying the land is the first step in a march to build a 14,000-square-foot fire station, and spend more or less $6 million on the total package. And maybe we don't even need to buy the land – that's what we have to determine," he said.
Connelly was supportive of holding more community forums about the project to improve or replace Station No. 1, and said the board could offer a more detailed explanation of the project's building plans and funding sources at their November meeting.
Ultimately, Connelly said he appreciated the public sharing their concerns, saying it highlights the importance of people getting involved in their communities.
"I think it's a great example that if you don't get involved, you may end up getting something you might not want."
The Tubac Fire District includes the north half of Rio Rico, all of Tumacácori and Tubac, and the southern half of Amado. In addition to Station No. 1 in Tubac, there are three other fire stations in the district: Station No. 2 near the Peck Canyon interchange of Interstate 19, and two east of the Santa Cruz River in Rio Rico at 333 Camino Josefina (Station No. 3) and 149 Ruta Camaron (Station No. 4).
Board meetings are held at 1:30 p.m. on the last Wednesday of every month at Station No. 2. Meeting agendas and additional information are available at www.tubacfiredistrict.org.