Green Valley News provided a questionnaire to the nine candidates for the 2020 Green Valley Recreation Board of Directors election.
The Green Valley News did not edit the candidates' answers.
The GVR election begins Feb. 17 and ends on March 19. One vote per GVR household is allowed.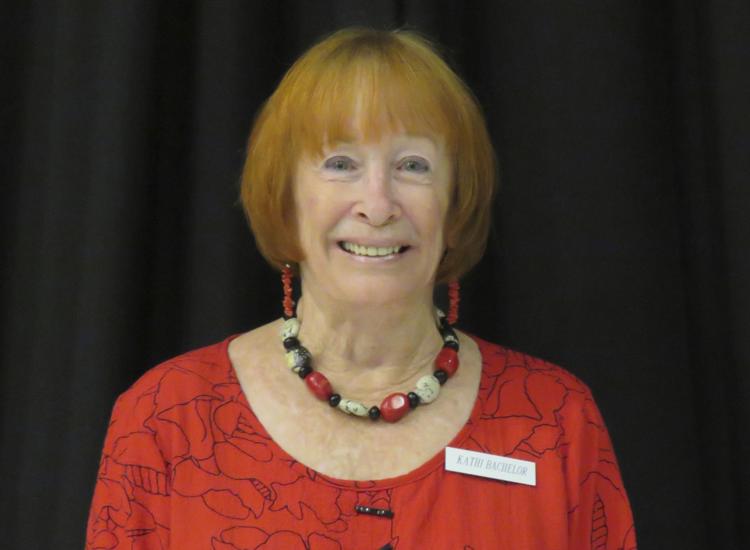 Kathi Bachelor
I was a business manager for a small unified school district for eight years and a director of fiscal services for four California Bay area school districts for 12 years. All those positions included responsibility for budgeting and accounting with purchasing accountability. I also was a partner in a real estate firm in California for 16 years, responsible for the fiscal accounting. I retired in 2012. I have been a GVR member for five years.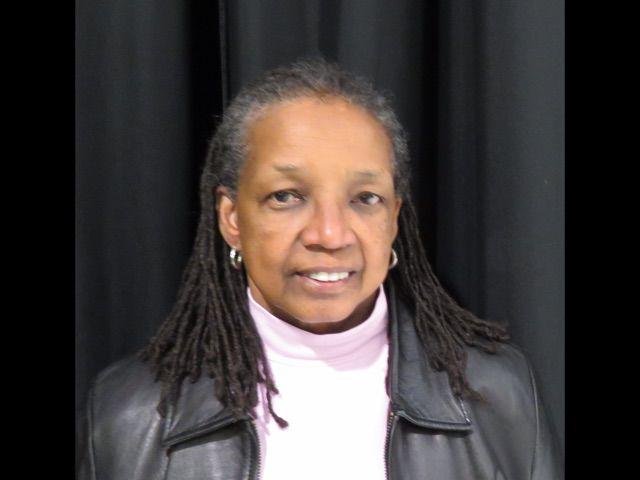 Lenore Bell
I love Green Valley's unique character. For 20 years, I proudly served my country in the U.S. Air Force. I enjoy learning - graduating magna cum laude, with a BS in business administration, and MS in business management. I have extensive aerospace industry experience in engineering & management. A 17-year GVR member.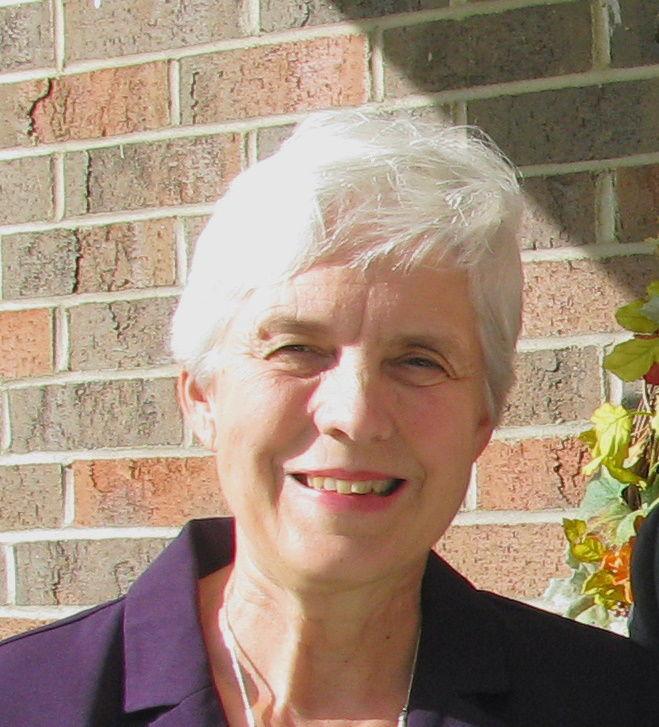 Donna Coon
I have been a full-time GVR member since April 2006. I worked for a major insurance company for 18 years as a manager of accounting systems and later became the manager of underwriting systems. This included maintenance of current systems and as a project leader for the design and development of a new multi-line underwriting system.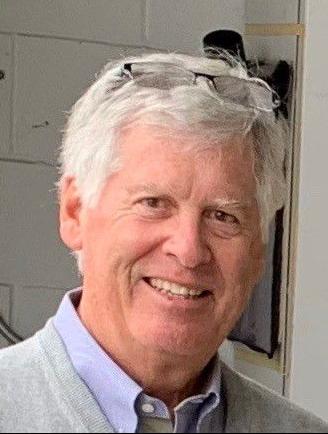 Randall Howard
I have a degree in construction science and retired after 45 years in construction. I have 30 years of executive management experience with private and public corporations. My wife and I purchased our first house in Green Valley in March 2018, and in January 2019 decided to become year-round residents.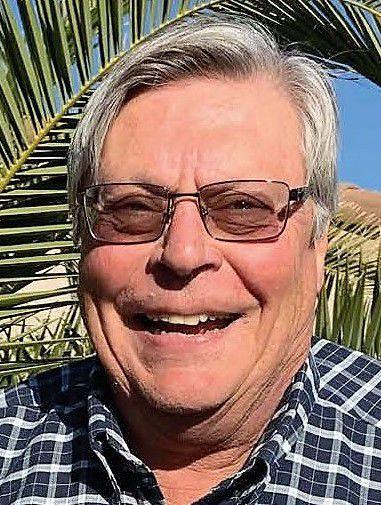 Mark Kelley
I moved to Green Valley in October 2017 from Denver, Colorado, where I had a career in financial service. I attended the University of Denver and obtained a BA in economics and a masters of taxation degree. I spent 20 years in the trust business and 10 years in my own tax practice. I am a retired CPA, former certified financial planner, former registered investment advisor and held securities and insurance licenses.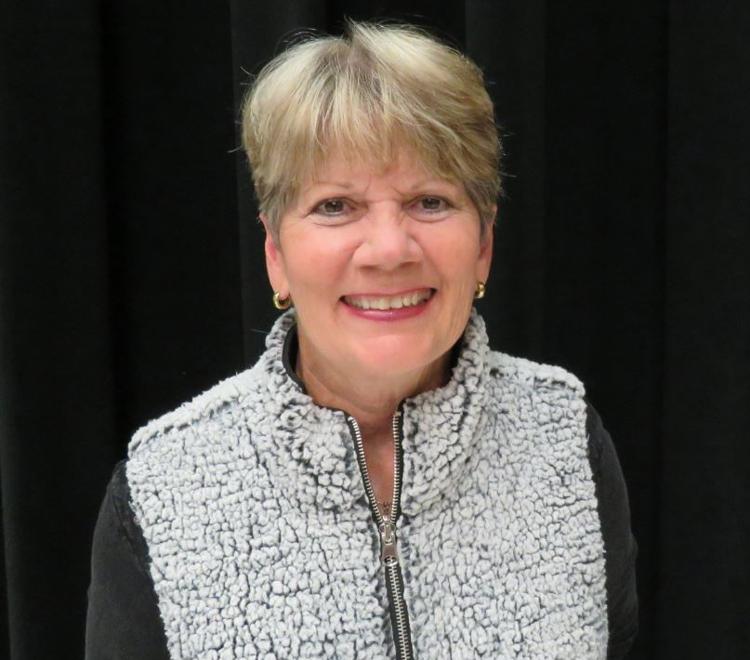 Beverly Lawless
I worked in the investment industry as a Series 7 licensed sales associate for almost 20 years. I understand the necessity of long-range planning. My career demanded a high degree of ethics, honesty, fiscal responsibility, integrity and confidentiality. I have been a GVR member since March 2017.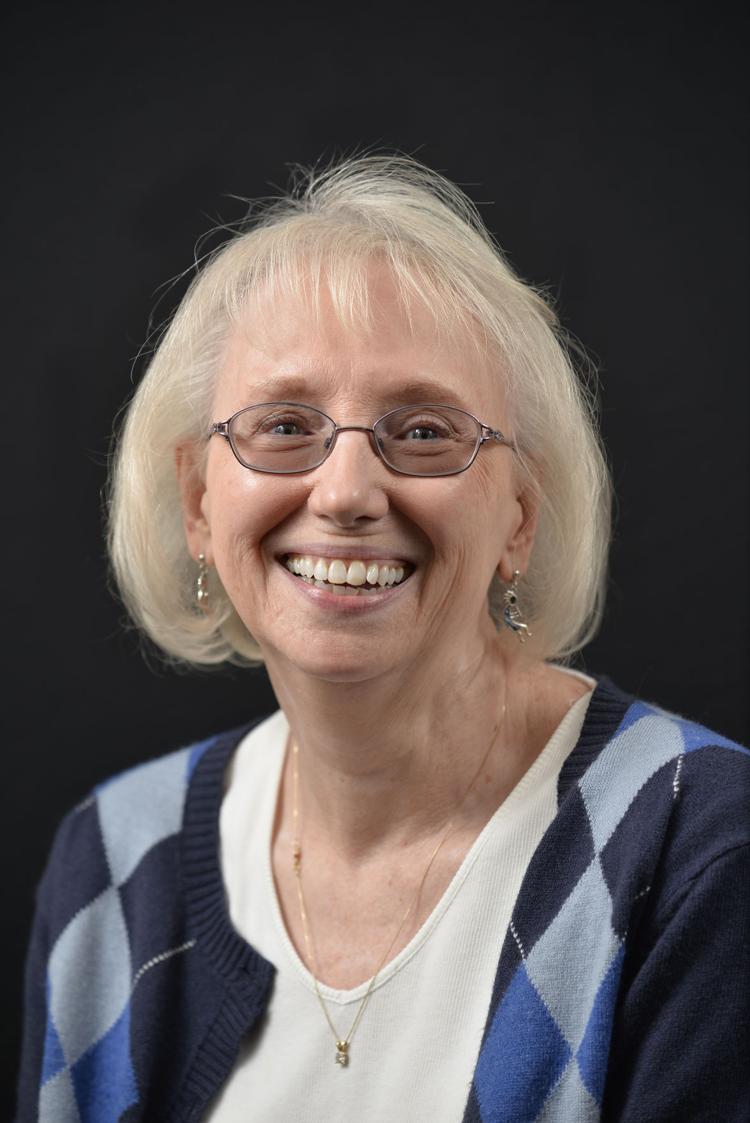 Barbara Mauser
My husband and I moved here in 2006. I have a background in accounting, which included being a controller for an international marine salvage organization. I have also been involved in GVR governance since 2014.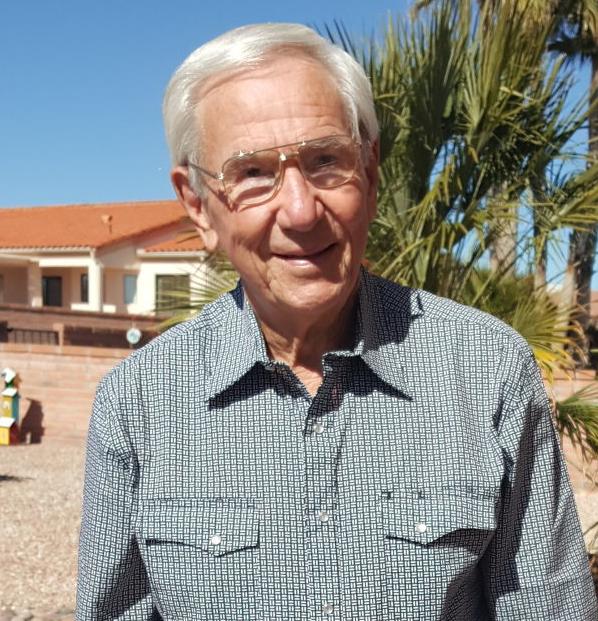 Dale Sprinkle
Most recently, I've served elected positions in Maine as town selectman (Council), assessor, transfer station director, and state legislative policy committee. I was appointed to the Board of Directors of an ambulance company, and Executive Board of the county planning commission. I managed a vineyard in California for six years. My primary career was with the LAPD. I've been a GVR member since 2016.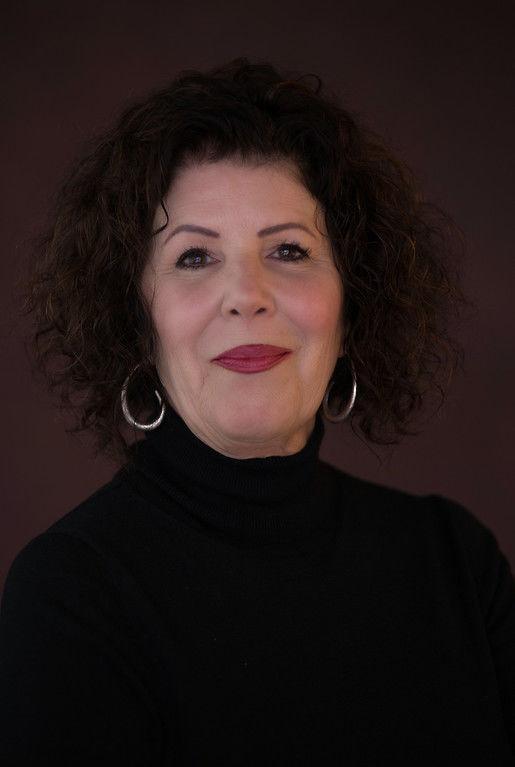 Beverly Tobiason
Doctorate in psychology. Master's degrees in community & rehabilitation counseling. Thirty years of experience in mental health, including 12 years at Pima County Juvenile Court in juvenile justice reform work. Adjunct faculty teaching psychology, ethics, and forensic medical rotations. Ten years as a community board member for two non-profit organizations. GVR member for 16 years.
Q: How do you define the Board of Directors' and the CEO's role?
Kathi Bachelor
The board is elected by, and works for, the membership. As Policy Governance states, the CEO is the sole employee of the Board of Directors.
The board sets high-level policy and the direction for the organization based on input from the membership. Then the board monitors the CEO to ensure that he is achieving the organization's goals and objectives. The CEO is responsible for executing and presenting evidence that he is achieving these goals for our membership.
Lenore Bell
The board represents the members, sets policy and leads in accordance with GVR governing documents. The CEO leads the operations of the organization under the board's policies.
Donna Coon
The board represents the membership and sets priorities and policies based on long-range strategic planning that includes member input. The CEO directs the staff and is responsible for the day to day operations of the corporation. He is also responsible for implementing the long-range strategic goals of GVR, which have been approved by the board.
Randall Howard
In October 2019, the current board adopted the Policy Governance Manual to become the guiding document for governing GVR. The PGM is a work in progress, and there needs to be a concerted and timely effort to put it in order to become the single guiding document. Even in its current form, the manual is extensive; as such, it is hard to summarize in a brief statement beyond the board strictly makes policy and the CEO executes in accordance with policy. I embrace the concept and, if elected, look forward to the training to gain further understanding of policy governance.
Mark Kelley
Under the Policy Governance model, the board acts as the linkage between the members and the CEO. The board needs to set the results to be accomplished by the CEO. The board needs to monitor the CEO's performance in the achievement of the pre-defined results. The CEO uses the GVR resources (money, facilities and staff) to achieve the specified results, providing evidence of those achievements.
Beverly Lawless
According to Policy Governance, the board's job is to set policy to guide the CEO. The responsibilities of the board and the committees under them are to look toward and plan for the future of GVR. They need to listen to members and respond to their concerns. This may sometimes mean explaining why a particular issue may not be resolved to their satisfaction, but all members deserve a response. The CEO's role, including but not limited to: bring in outside sources of income, manage staff, develop partnerships with the local community that benefit GVR, implement the board's plan.
Barbara Mauser
The board directors' role is to define the goals of the organization, and the CEO's role is to achieve those goals. It is that simple.
Dale Sprinkle
Management 101 defines the roles as: The share or stakeholders (membership) are the ultimate authority.
They elect directors who serve at their pleasure. The directors appoint a CEO, who serves at the pleasure of the directors.
Beverly Tobiason
The definition of roles is paramount. Under Policy Governance, the board is tasked with setting overall policy or "ends" and in presenting as "one voice." The CEO and professional staff are tasked with providing the operational means (doing the actual work). It is the role of the board to set the limitations and evaluate the CEO's overall performance as well as to monitor and to evaluate their own performance. The board answers to membership. The CEO answers to the board.
Q: What are the top issues facing GVR, and how should they be addressed?
Kathi Bachelor
There should be an annual survey of the membership, to see what their wants and needs are and to determine if GVR is meeting those goals. At the same time, we need to find a way to increase member participation. We have not had enough members respond, or vote, to feel secure that we are meeting the needs of the membership majority. We need this participation, or the few will rule.
Another top issue is following GVR's mission statement, "to provide recreational, social and leisure education opportunities that enhance the quality of our members' lives."
GVR encompasses approximately 80 percent of the homes in Green Valley. To properly represent them, we need to remember that we are a recreation organization, not an urban economic developer. Economic development should be through the GV Council or our chamber of commerce, not GVR.
Lenore Bell
A divisive board is a major problem facing GVR; we need a cohesive board functioning under the rules of Carver Policy Governance - setting policy and rating our CEO on how he performs according to policy.
Too many members don't vote, thereby allowing the few members who participate to make choices for all.
Fairness: e.g., all members who pay GVR dues are entitled to the same consideration, and a three to five-year plan would let club members know when to expect space/resources to run their clubs effectively.
The number of GVR volunteers has decreased over the past few years, GVR needs to encourage and support more volunteers.
GVR needs a recurring member survey so that all members can be heard.
There isn't a system in place to answer member questions. A communications committee is needed to answer member questions factually.
Does GVR's relationship with the foundation put the GVR non-profit status in jeopardy? An investigation into this relationship is needed.
Donna Coon
We need for more households to vote in our board elections. Voter apathy has led to a very divided board with no obvious consensus of member's expectations for the future of GVR. The board should be looking ahead to the future needs of GVR. They need to welcome creative ideas for non-dues revenue (the best way to keep dues affordable!). We need to focus on growing facilities that make GVR attractive – expanding the clay studio, the wood shop, lapidary, etc. We need to continue to make our facilities more accessible to our elderly and disabled members and continue to improve communications with our membership. We have an incredibly dedicated staff that works hard every day to keep our facilities and programs running smoothly. We need a board that supports the staff instead of one that continues to find fault with the administration.
Randall Howard
The current board has become divided and rancorous on some very important issues. This is not beneficial to GVR. We need board members who will work together to find solutions and be willing to compromise to reach a reasonable consensus for the good of GVR. Diversity is good, but the attitudes of some board members appear to be contrary to compromise and consensus.
GVR is beyond limiting its vision to maintenance and preservation. There are seven GVR clubs that have dedicated facilities that have requested larger or additional space. Their facilities are not large enough to serve their membership and that membership is growing. In a recent survey, there was an overwhelming response to create a "gathering space" similar to Posada Java. At a forum last year, over 100 members expressed their interest in a spinning studio and expanded fitness facilities. In order to best serve the GVR membership, these types of projects will need to be studied, planned and scheduled in a timely fashion while not putting a burden on our initiative reserves budget. Our vision cannot be limited to just today or yesterday if GVR is to remain healthy, vibrant and provide exceptional service.
Mark Kelley
Communication is the key issue facing GVR. The board and all members need to communicate effectively in refining the mission and goals of the organization. Open, honest communication between the CEO and the board is also critical.
Another critical issue is to develop a clearly stated five-year strategic plan to achieve the mission of GVR. The needs of all the current members must be determined, and adequate resources used to meet those needs. Creating measurable ends and monitoring progress toward those ends will initially be challenging but necessary for good policy governance.
Beverly Lawless
Financial Stability: GVR must maintain financial stability in order to keep facilities and programs up to date and well maintained.
Trust: GVR needs to try to find a way to end the divisiveness between the board and CEO, staff and members. The fear tactics, innuendo and misinformation must stop. One way to do this is to directly address the rumors as has recently begun.
Long term planning: GVR needs to have a long term plan. The previous/current long term plan with the big price tag that scares some members, especially fixed-income members, was a dream developed by asking all of the clubs for their pie-in-the-sky wish list. In its entirety, it is not currently within the realm of possibility; however, certain pieces of this plan could be developed. There are several clubs that are currently in desperate need of space and resources now. These needs must be addressed sooner rather than later. A strategic plan is the only way to do this while maintaining fiscal responsibility.
Barbara Mauser
We must bring back civility to the governing of GVR. We can achieve that by listening to members on the committee level by maintaining open communication and having no closed meetings. Open communication means that you should have committee members that may not agree with the board — and not censor them by removing them from committees when their opinions do not coincide with the board. Board members must be open to hearing both sides of an issue and then deciding the best long-term solution for the organization.
Also, the board should be working with the CEO and staff and not be continually seeking and paying for new counsel/consultants to render an opinion that GVR has already obtained from a previous counsel/consultant.
And, we should definitely address how we can engage those members who consider themselves "underserved." Allowing them to "opt-out" is not the answer – we must discover what will enable them to join in GVR activities again or find new activities for them.
Dale Sprinkle
Two issues stand out. GVR's involvement in economic development, and polarization of the membership.
GVR and GVC have formally partnered with GV/Sahuarita Chamber of Commerce to cooperate to ensure that Green Valley becomes a "premier community," among other things, to "work" and "invest." Also, GV Foundation is partnered with that group in the "GV Economic Development Master Plan" (Per IRS, most economic development activities are not tax-exempt).
New to Green Valley, last spring, I volunteered and was accepted on the Board Affairs Committee. After my first meeting, a social media post stated that I/we are "kool-aid drinking" members of GVR4us. I had no idea what GVR4us is. The results of my research are that GVR4us is a blog that comments on GVR issues and candidates. I chose to become a candidate because I believe GVR is moving away from its primary mission. I was not recruited by nor financially supported by any entity, though that accusation has been made publicly repeatedly.
Diverting resources from recreation to economic development is a bad fit for GVR, possibly reckless. Spreading a false narrative regarding individuals who are volunteering their time for GVR is the catalyst for friction that undermines positive efforts.
Beverly Tobiason
Within GVR, I believe that the divisiveness or disrespect between board members, toward members, and toward the GVR administrative staff must be addressed in a deliberate and ongoing manner in order for GVR leadership to function at an optimal level.
While the board adopted Policy Governance standards several months ago, little has been done to implement such. Implementation of Policy Governance standards will greatly improve on the functioning of GVR due to the board better understanding their roles as board members.
In addition, the needs of current GVR members need to be addressed. The fitness centers and seven GVR clubs are either bursting at the seams, lacking in facility space, and/or have requested monies for upgrades, expansion, and/or facilities. GVR must get back to focusing on the recreational needs of members and plan for addressing these needs within our budget.
Last, GVR needs an updated strategic plan as there has not been one in the past year. As a community, we need to prioritize how we move forward based on both current members needs/interests while keeping our eye also on future needs so as to continue to attract future retirees to GVR, thus maintain our property values.
Q: As presently funded, is GVR sustainable? What needs to change?
Kathi Bachelor
Yes, GVR's current funding is sustainable.
This last year the Fiscal Affairs Committee (FAC), with the help of an outside CPA, determined that there had been over $1.5 million in surpluses for the last three years, not deficits as previously stated.
The FAC recommended, and the board approved, that the 2018 surplus of $600,000 be transferred to our Maintenance, Repair and Replacement Reserve (MR&R). That $600,000 was transferred to that reserve fund for future use in maintaining our facilities.
The board needs to focus on the best ways to finance the greatest benefits for our members. For example, many clubs are overcrowded. There is a significant need to expand general meeting space and fitness centers. The FAC, with board approval, also transferred $150,000 into the Initiatives Fund to fund club expansions and other needs.
A five-year plan needs to be done and budgeted for, so we can plan for new facilities and let our membership know the benefits of any required dues or fees increase to build those facilities.
Lenore Bell
Yes, with current funding, I believe GVR is sustainable. GVR has managed
assets well since its inception and has ample funds set aside for maintenance and emergencies.
Donna Coon
The main issue is educating the membership to the reality of the costs of keeping GVR financially healthy while keeping dues low. Annual dues revenue covers 60 percent of our annual expenses. Sale of GVR homes accounts for 21 percent of our annual revenue (through the Property Acquisition Capital Fee) and other non-dues sources account for 19 percent of our revenue. This means we must be able to attract new retirees. The best way to do that is to have well-maintained facilities that offer activities that retirees are looking for.
Randall Howard
GVR is currently funded by member dues, investment income, advertising income, facility rentals, other outside revenue sources such as cell tower lease and capital revenue received from the sale of houses. As funded, GVR is sustainable; however, the capital revenue fluctuates with the sale of houses. Capital revenue makes up approximately 20 percent of total revenue. It is important that staff continues to search out more outside revenue sources, prepares thoughtful, accurate budgets and manages internal resources diligently to help make up for the uncontrollable fluctuations in capital revenue. In my opinion, the staff has done an excellent job.
Mark Kelley
GVR is very well funded for current and future operations. We currently have more than $11 million in reserves. Staying on top of the maintenance needs of the facilities is important and planned in the 2020 budget. Better cost controls and cash management can mitigate the need for near term dues increases.
Beverly Lawless
With current outside income sources in addition to Property Acquisition Capital Fee and dues, GVR is in good financial condition. GVR needs to be flexible and does need to take into consideration years of low home sales and inflation. Funding and maintaining healthy reserve accounts is essential. Searching for additional outside sources of income should remain a priority.
Barbara Mauser
Of course, GVR is sustainable. The organization has very healthy reserve funds. What needs to change is the attitude of some members/directors of not looking to the future and what is best for GVR. If past members thought only of themselves, there would not be a GVR here for us today.
Dale Sprinkle
Having an annual budget surplus, while consistently feeding reserve funds, looks a lot like sustainability. Budgets are elusive critters and need constant vigilance in order to ensure their sustainability.
Beverly Tobiason
GVR is currently financially stable, including having reserve funding for ongoing maintenance and new initiative projects. Having adequate reserve funding available needs to remain a priority for the ongoing maintenance (planned and unplanned) of facilities, facility upgrades and expansions. There must be planning for how to serve existing members while planning for the needs of future members. Some of the income is dependent upon new home sales, which is variable. In order to keep annual dues low, GVR professional staff should continue to research additional income-generating opportunities for GVR.
Q: How is or should GVR stay on top of trends to keep Green Valley on the radar for future retirees?
Kathi Bachelor
People, like myself, have been attracted to Green Valley because of the weather, small-town feel, friendly feel of the community, affordability and so many activities to be involved in. GVR itself came in sixth, of the reasons to come to GV, in the 2018 membership survey.
GVR needs to focus on keeping our facilities affordable, fun and a benefit to all members.
Lenore Bell
People will continue to move to Green Valley because they like the small town, friendly, affordability of Green Valley combined with exceptional recreation. I do not think we need to worry about trends, because Green Valley sells itself.
Donna Coon
GVR needs a five-year strategic plan that identifies future trends in retirement. This should also look at the needs of current and future members, financial stability of GVR, best practices for non-profit management and non-profit boards. Our last Five-Year Strategic Plan was for 2013-2018. The WSM Report is a Long-Range Facilities Plan which does not address the same issues. Both our policy government consultant and our accounting consultant emphasized the need for a five-year plan strategic plan.
Randall Howard
I am on the Planning and Evaluation Committee, and we have three subcommittees established that are looking into future trends. These subcommittees include GVR staff, GVR members and select outside experts to explore and discuss trends in fitness training, aquatics and new-age digital, computer activities. In addition, I am aware that there have been frequent surveys submitted to the membership at large asking for their input, and I believe that these should continue on a regular schedule.
Mark Kelley
GVR should constantly monitor trends relating to the recreational needs of the 55+ community. As a recreational organization, GVR should not be involved in economic development. The Chamber of Commerce and other similar entities should serve that role. GVR is certainly an attractive component of the Green Valley community.
Beverly Lawless
Researching available retirement publications or websites such as Retire Arizona, comparing our facilities and programs with other retirement communities, accessing available retiree surveys, are methods GVR can and should use to evaluate potential future needs. Surveying younger members or potential members interests on a regular basis, observing what interests the next generation.
Barbara Mauser
GVR governing boards should be open to new ideas. I realize that pickleball is a "touchy" subject for many, and I am using it as an example. Pickleball is now being taught and played in schools. These young people will continue to play this game throughout their lives and will certainly expect facilities to meet their demands when they do retire. This is true of any new sport/activity – including how we socialize. We must be open to new ideas.
Dale Sprinkle
Weather, affordability, characteristics of the population (age restriction) and recreational activities are constants that have brought retirees to retirement villages for decades. Job and investment opportunities, not so much. Recreational activities and entertainment interests of all people do slowly change. GVR has the standing Planning and Evaluation Committee that is set up for the purpose of keeping up with leisure time interest changes. Its place in GVR must remain permanent.
Beverly Tobiason
Due to the nature of turnover in a retirement community, GVR needs to remain aware of future trends so as to remain a top destination for future retirees. Activities of interest have changed over the years and will continue to change in the future. Future home values will be dependent upon future retirees wanting to move here. These trends can be monitored through a member survey, focus groups, town hall listening sessions, as well as watching national trends in recreation.
Q: How would you evaluate the CEO's performance over the last six years?
Kathi Bachelor
The CEO came to GVR with an agenda to make Green Valley a resort community. To do so, he has apparently led GVR into agreements for economic development with the GVR Foundation, the GV Council and the GV/Sahuarita Chamber of Commerce, whose purpose is to introduce major businesses to direct the growth in Green Valley. This, obviously, would provide jobs.
Green Valley is a retirement community, with most HOA's requiring residents to be over 55 years of age. Most of those retirees don't want a job. They came to simply enjoy retirement. They came for the serenity, climate, small-town feel, affordability and the availability and abundance of active adult activities. He should be focusing on the expansion of club activities and facilities for ALL members.
Lenore Bell
The CEO has done some good things, such as raising non-dues revenue, but I don't think the CEO has the same mission for GVR as most of GVR members. I do not believe that the CEO's desire for Green Valley to become the preeminent retirement destination is congruent with the desires of the majority of GVR members.
The CEO works for GVR members under the direction of the board, but he does not seem to understand his role in the organization.
Donna Coon
The CEO has done an excellent job of improving our financial position. He has also shown leadership in improving our facility maintenance through the implementation of a reserve study and building up our maintenance and initiative reserves. He has found creative ways to increase our non-dues revenue. He does a good job of representing GVR relative to local, county and state issues. He has worked with the local Board of Realtors to provide education and information they need to explain and sell GVR properties.
Randall Howard
Since I have only been a member of GVR for less than two years, I am unable to judge the last six. However, I have witnessed Mr. Blumenthal's involvement, recommendations and actions at several board meetings, Planning and Evaluation meetings and had the pleasure of attending his recent "Fireside Chat." Based upon my personal experience as a CEO for 17 years, I believe that he is knowledgeable, respectful, very capable in his position and fully supported by his staff. He has done many good things for GVR.
Mark Kelley
I can only evaluate the last two years while residing in Green Valley. The CEO has excelled in promoting Green Valley. He has overseen and delivered some significant projects. On the financial matters about which I have more intimate knowledge, I believe there is room for improvement.
Beverly Lawless
I believe our CEO had done what was tasked of him when he was hired. He was tasked with bringing in outside income, he has done that, including but not limited to (cell towers, Spot RX, advertising), reducing expenses, he has done that (reorganized staff for better time management, reallocated facilities, solar power). I give him an A+.
Barbara Mauser
CEO Blumenthal has done a tremendous job of revitalizing GVR – especially by making sure we have healthy reserve funds. He has also brought in additional non-dues revenue in the form of cell-tower revenue and SpotRX. During his time here in Green Valley, GVR has consistently been rated in the top 25 retirement areas in the country. In spite of his achievements, he is continually criticized and demeaned, without merit.
Dale Sprinkle
In the one year-plus that I have resided here, I have gotten involved in several GVR committees, none of which is involved in evaluating the CEO. I will not shoot from the hip on this issue.
Beverly Tobiason
In the past six years, the CEO has been able to develop financial reserve funds for future sustainability, develop collaborative relationships with community leaders, develop creative income-generating activities/contracts to support keeping dues low, improving communication with membership, and in promoting GVR nationally as a top retirement destination.
I would rate the CEO's performance as excellent.
Q: Do you support retaining the CEO?
Kathi Bachelor
We have an exceptional staff that cares about GVR and its members. All positions/things continue to function if a part of it moves on. That is why when the CEO had not budgeted any staff salary increases for 2020, the FAC, of which Mark Kelley and I are members, placed enough funds in the budget for a 2.5 percent increase for staff salaries.
Lenore Bell
During the six years Dr. Blumenthal has been CEO of GVR, he has been more interested in the economic development of Green Valley than the mission of GVR. He displayed a total disregard for GVR members in the 500 homes surrounding the Esperanza property by deciding that the Esperanza property would be a great place to install 24 pickleball courts with lights without concern for the quality of life of the surrounding homes.
Donna Coon
Randall Howard
I support retaining Kent Blumenthal as CEO.
Mark Kelley
I don't have enough information to properly address this question.
Beverly Lawless
I support retaining the CEO as long as he continues to do the job he was hired to do, including: maintain GVR facilities, find new sources of income and reduce expenses, supports staff. If the goals and expectations change, and the CEO can no longer meet them, then it may be time to reevaluate.
I believe it will be extremely difficult to find another qualified CEO willing to subject themselves to the hostility, harassment and innuendo that this CEO has endured.
At this time, I can see no legitimate reason to make a change in CEO.
Barbara Mauser
Dale Sprinkle
One of the most important functions of any Board of Directors is the periodic evaluation of the performance of the CEO. Those evaluations are properly done and kept in executive session.
Only that board can answer this question.
An important take away on this issue is that the nature of this relationship dictates that the board has infinitely more knowledge on this subject than those of us outside looking in. I've heard positive and negative narratives here.
If elected, my opinion will be driven only by facts.
Beverly Tobiason
I judge a professional by the congruence between what they say and what they accomplish, rather than rumor and innuendo. This CEO has brought a significantly higher degree of education, experience, and professionalism than previous ones.
Based on the past six years, I would support retaining the CEO. Nevertheless, if elected, the CEO would continue to be evaluated annually.
Q: What do you bring to the board, and how would it benefit the organization and its members?
Kathi Bachelor
My desire is to continue the progression of the progress of the board members of the last two years for improved growth of the clubs in facilities needed for that growth. I believe in progression for all members with financial accountability. We can do that because GVR is financially sustainable. The one other thing we need to do is to find a way to include people who have not been able to use the facilities, regardless of the reason why.
Lenore Bell
I am a long term, year-round resident of Green Valley who wants Green Valley to thrive. I am active in several clubs and local organizations, so I understand some of the issues clubs are facing I have 20 years experience working on teams and committees, and I excel in negotiating and reaching consensus. I am willing to negotiate as long as it takes to reach the best decision for all GVR members.
My strengths are honesty, logical thinking, team and consensus-building, and I will strive to work with others to set and reach a common goal.
I will make decisions that help members, based on policy governance and open communication with members.
Donna Coon
I bring six years of experience working with GVR committees and three years as a board director. I understand the diverse membership and the conflicts that it has created within our community and within our board. We will always have an aging membership that becomes less active over the years, and we will always have the need to attract new retirees. We need to bring these two groups together to support each other and to champion this special and unique organization.
Randall Howard
As I previously pointed out, I have 30 years of experience in corporate management. I understand financial management, cost accounting, budgeting and fiduciary responsibility.
In my last position as president, I led a staff of 250 employees, managed an equipment fleet with a value of over $30 million and performed approximately $100 million per year in highway construction.
I clearly understand working in a public environment and what it takes to lead an organization like GVR. Should I be elected, I believe that the totality of my business experience provides an excellent background to become a director of GVR.
Mark Kelley
I have years of experience in financial matters and served in several not for profit board positions (usually as treasurer.) I am open-minded and possess critical thinking skills. I believe I can articulate complex matters in understandable terms. This will benefit membership by having a competent steward of GVR.
Beverly Lawless
Besides my experience and qualifications mentioned above, I bring a strong work ethic, common sense, the ability to think for myself and act independently. I am comfortable working as part of a team and can be decisive or compromise as needed. I am willing to consider other's opinions, but I reserve the right and consider it my obligation and duty to vote according to members' and GVR's best interests even though it may at times not be my own preference.
Barbara Mauser
I bring my background as a controller for an international organization, and due to the nature of that organization, I have experience in relating to people with different cultural and ideological backgrounds. I have a good working knowledge of the organization's bylaws and policies. I served on the 2014-2017 GVR Board as secretary in 2015 and as chair of Board Affairs and Bylaws and as a member of Fiscal Affairs. I attend committee and board meetings on a regular basis. I am presently becoming more involved in policy governance by enrolling in the online course that directors now take.
Dale Sprinkle
I have not been recruited to run nor financed by any organization. My independence is intact.
Management training in college and in-service with LAPD. Management positions: chair of planning board, member executive board and board of directors of county planning commission, board of directors of an ambulance company. Elected positions: New England town selectman (councilor), chair board of assessors, director of regional transfer station and state legislative policy committee member. I also completed the Green Valley Council leadership course, "Green Valley 101."
Note that these positions were guiding public entities serving the public. It has been a privilege to serve.
Beverly Tobiason
I bring extensive psychological knowledge, conflict resolution, teamwork, big-picture planning, ethical decision making, and leadership. I listen first and then make decisions based on facts and data rather than rumors and innuendo. In addition, I have a passion in helping GVR meet the needs of all members while planning for the future.
Q: How do you intend to mitigate tension between the board and the CEO/administration?
Kathi Bachelor
We need to clearly define, and agree, on our objectives based on member input. We need open communication between membership, board members and administration. We need to have clearly
stated goals and be able to measure progress against the goals.
The new policy governance provides the framework for clearly defining roles and how we measure progress in meeting member expectations.
Lenore Bell
I intend to always be civil, cooperative and willing to discuss issues until we find a solution that is mutually acceptable.
Donna Coon
I would like to see true implementation of Policy Governance. This should decrease the Board interference in staff responsibilities. It gives the board tools to see that the staff is successfully implementing board policies. I would encourage board directors to listen to input from all members and to stay openminded to the effect of board decisions on all aspects of GVR and on all members. Now there are too many 'special interest' groups on the board.
Randall Howard
As an individual, I would be thoughtful and respectful in discussions and deliberations with my fellow board members and staff. This position should be above barbed and malicious comments directed at each other as well as staff, as I have witnessed in several board meetings. I have nothing but respect for the staff, and I would demonstrate that in all of my actions.
Mark Kelley
Open, honest communication is the best way to reduce tension. This must first start between and among board members in creating the measurable results that we wish to achieve. The CEO/ staff needs to provide the same forthcoming communications with the board as a whole. Trust can be restored with communications.
Beverly Lawless
I believe when Policy Governance is fully implemented, which needs to happen sooner rather than later, many of the issues causing tension between the board and CEO and staff will resolve themselves. The job descriptions, expectations and limitations are clearly defined. There should not be any more micro-managing of any individual or team.
Barbara Mauser
First of all, the constant unfounded accusations against staff must stop. I am not against asking questions of the CEO or the staff, but to accuse without substantiation is wrong. We must remember that GVR's greatest asset is its employees. We must work together to maintain the quality of GVR services/facilities as well as the reputation of GVR now and in the future.
Dale Sprinkle
My training and experience in public administration have taught me how organizational structure has evolved over the years and created a system that, run properly, virtually eliminates tension among the various entities. Tension only arises when an individual or entity operates outside its area of responsibility. Redirecting that activity cures the problem.
Effective management also involves every member of the organization. Staff, from the most senior employee to the newest hire, must feel free to offer input regarding their duties and responsibilities. Most important: management must be diligent about consulting them.
Beverly Tobiason
I believe that board members should hold themselves to a higher standard than what is expected from others. Thus, professional and respectful behavior must first be demonstrated or modeled by board members. This includes respectful and professional behavior toward one another, toward membership, and toward GVR professional administrative staff.
I would propose to enforce the board member's code of conduct and insist upon respectful and professional communication at all times. Disagreements are to be expected. Disrespect should not be tolerated.
I also think that the implementation of Policy Governance will better define the roles of board members and professional staff.
Q: What's the best way to get member feedback on issues?
Kathi Bachelor
Again, we need an annual survey of the membership to find out what direction the members want to go, where their focus is. They have to give the board direction so the board can give the CEO direction.
That is the most needed element at this point.
Lenore Bell
A clear, concise survey that is not slanted to get a desired answer, an effective suggestion box, but most importantly, giving members feedback when they contact the BOD or the CEO.
Donna Coon
Focus groups, interfacing with clubs and user groups such as pool users and fitness room users. Using surveys – both formal and informal. Town hall meetings where members can interact with the board directors.
Randall Howard
As stated in my response in question five, from my perspective, the use of surveys has been reasonably successful.
The "fireside chat" that Mr. Blumenthal recently hosted should be an example for the board to follow. It was well-attended, and there was a lot of back and forth dialog. It was a friendly, open environment that generated a lot of feedback.
That is the type of event that the board should consider outside of formal board meetings where only specific items of GVR business are conducted.
Mark Kelley
The board needs to use several surveying methods to reach the diverse membership of GVR.
Communications with members need to continue and improve. The board is the linkage with membership and needs to do this directly with members, supported by CEO and staff.
Beverly Lawless
Surveys, suggestion boxes and hotline@gvrec.org, can be effective if issues are addressed. Member participation at board and committee meetings can be effective; however, if questions are asked and not responded to, then an opportunity to connect with members is wasted. My favorite method to receive feedback is the Fireside Chat by Kent question and answer sessions.
The board could use a similar format.
At the first Fireside Chat New Years Day, no question was left unanswered, and I believe all members felt better than they did before about their concerns for GVR. Don't miss the next one!
Barbara Mauser
I would like to see more forums or "conversations" where both staff and directors are able to communicate with members. And I believe in "open communications" with members – and no closed meetings unless discussing legal matters with the attorney.
While on the board, I enjoyed and encouraged members to speak to me on any issues that concerned them.
Dale Sprinkle
Municipalities have struggled with this issue forever. GVR does a good job of getting information out via the eBlast, GVR Now, bulletin boards, suggestion boxes and the GVR web site.
The Green Valley News gets into the act of exposing issues.
If individuals don't care about or don't wish to comment on issues, well, I don't know how to change that.
Beverly Tobiason
Getting membership feedback is Policy Governance in making sure that a board is meeting the needs of all members. Asking for membership feedback should be intentional and occur in several ways.
All board and subcommittee meetings should be open. Members need to be given ample time to discuss their concerns. Meeting agendas and meeting notes must be posted on the GVR website in a timely fashion. Chats with the CEO and listening sessions or town hall meetings with the board should be scheduled throughout the year. Members should be periodically surveyed and invited to ask questions via email.
Q: GVR has had no annual dues increase for two years. Would you support a hike next year?
Kathi Bachelor
The budget is set for 2020. Once we see the final figures for 2019 and can see if we are following our budget plan during the 2020 year, we will be able to answer that question. Fiscal responsibility will determine that answer.
Lenore Bell
I do not have enough GVR financial information to answer this question.
Donna Coon
I would support a dues increase if it is based on our year-over-year experience and if it follows the rules in the corporate policy manual for establishing the annual dues.
Randall Howard
I will not be trapped in a past political faux pas; "no new taxes."
The dues and other revenue have to be adequate to meet the needs of the budget and reserves. If it is determined that a dues increase is necessary to sustain GVR, I would support such an increase.
Mark Kelley
Unless there are cataclysmic events, there is absolutely no need to increase dues.
Improved operational efficiencies and cash management can provide for current members' needs.
Beverly Lawless
The necessity of a dues hike would depend on a number of things including, but not limited to, the number of home sales, projects approved by the Planning & Evaluation Committee and approved by the board, the health of reserve funds, new outside sources of income or lack thereof, donations from individuals or GVR Foundation and must always keep in mind the aging infrastructure. I will support a dues increase when the need is proven, not just for the sake of increase. Just like us, GVR isn't getting any younger!
Barbara Mauser
Yes, keeping dues stagnant is not being financially responsible. As costs increase, unfortunately, dues must increase too.
Dale Sprinkle
Dues, like property taxes, are not something on a time schedule. Each year the board looks at the upcoming budget, both for expected expenses and income.
Dues increases are only indicated if there is a reasonable expectation they are needed to meet the budget. Hopefully, operations can be maintained, and capitol projects continued, without a decrease in quality, for many years without raising income. But the reality of inflation typically rears its ugly head from time to time.
Beverly Tobiason
Currently, GVR dues are significantly below national standards for like retirement communities. Our dues only account for 60 percent of annual operating costs. The additional revenue for the costs of running GVR has been covered by other income-generating activities developed by GVR professional staff. I would support GVR professional staff continuing to look for additional income-generating activities so as to keep dues low. However, not unlike any professional organization, GVR must maintain a balanced budget to ensure ongoing financial stability.
Q: How many GVR meetings of any sort did you attend in 2019?
Kathi Bachelor
As a member of the Fiscal Affairs Committee, I have attended all of the committee meetings as well as additional workshops and planning meetings related to the same. I have attended approximately six of the Board Affairs committee meetings this year and two of the Planning and Evaluation committee meetings. I have attended all of the Board of Directors meetings.
Lenore Bell
Donna Coon
At least 80, probably more.
Randall Howard
I am a member of the Planning and Evaluation Committee and the Facilities Expansion Subcommittee and have attended all but one meeting since I became a member in June 2019.
I have attended three or four board meetings and several meetings of other committees and subcommittees.
Mark Kelley
Approximately 35 board, committee and subcommittee meetings. I am a member of the Fiscal Affairs Committee and the Investment Committee.
Beverly Lawless
I began attending Investment Committee meetings, Fiscal Affairs Committee meetings and board meetings last winter in person and continued through April and began again attending in person in October.
I viewed board meetings via the internet May through September, and I think it would be wonderful if committee meetings were also available to be viewed on the internet.
I participated in some of these meetings by asking questions (which went unanswered more often than not) or stating my concerns or opinions when I had knowledge of a particular subject (such as investments) when allowed.
Barbara Mauser
I attended the majority of monthly Board of Directors meetings, Fiscal Affairs Meetings and Board Affairs Meetings.
I also attended Investments and Planning/Evaluation meetings but not on a regular basis. In fact, I have attended meetings where I was the only non-committee or non-director member present.
Dale Sprinkle
Currently, I serve on the Board Affairs Committee, Bylaws Ad Hoc Committee, Code of Conduct Sub-Committee and Fitness Center Rules Subcommittee. I attend most Board of Directors' meetings, as well as many other committee meetings. I also attend some club meetings.
I can not put a number on it.
My wife regularly attends several activities, including line dancing.
She helps organize monthly luncheons for our HOA ladies. She regularly volunteers at "Friends in Deed" and some club events.
Beverly Tobiason
I retired in May 2019 and have attended most of the board meetings since that time.
I have attended one board of affairs meetings and recently joined the fitness subcommittee.
I have been concerned with the number of important subcommittee meetings that have been closed to members.
Q: Are you a year-round resident of Green Valley?
Kathi Bachelor
Lenore Bell
Donna Coon
Randall Howard
I am a permanent year-round resident.
Mark Kelley
Yes, Green Valley is my sole home. I have enjoyed traveling for several months of the year, and I hope to continue to do so.
Beverly Lawless
I am currently in Arizona from October through April. If necessary, I could come down for significant meetings or events; otherwise, I would attend meetings via the internet or phone as other directors are doing.
Barbara Mauser
Yes. I believe that all directors should be full-timers. As a director, I found being accessible to members year-round was crucial in helping me make decisions for GVR.
Dale Sprinkle
My wife Ann and I are year-round residents and have no plans to change that.
Beverly Tobiason
I have lived year-round in Green Valley for about 16 years.
I love living in a community that has a small-town feel while offering such a large array of recreational, social, educational, and cultural activities for a low cost.
One past journalist noted that GVR was "recreation on steroids." There is something in GVR for everyone.