It isn't winding down quite the way Cheryl and Bill Green wanted, but so much in their 35-year adventure has been a surprise that they're taking it in stride.
In 1985, they bought a small house in Tubac and opened La Paloma, eventually building it into one of the village's most colorful and popular shops. Now, they're quietly watching the curtain come down.
They expect the store, which stocked art and pottery from Mexico, Central and South America, to close by mid-September. The historic building, whose original foundation can be traced to 1776, will go on the market this fall.
It wasn't an unusual thing to do back in the '70s. Unencumbered by children, careers or a mortgage, Bill and Cheryl Green — barely in their 20s — spent eight months hitchhiking through Mexico and Central America.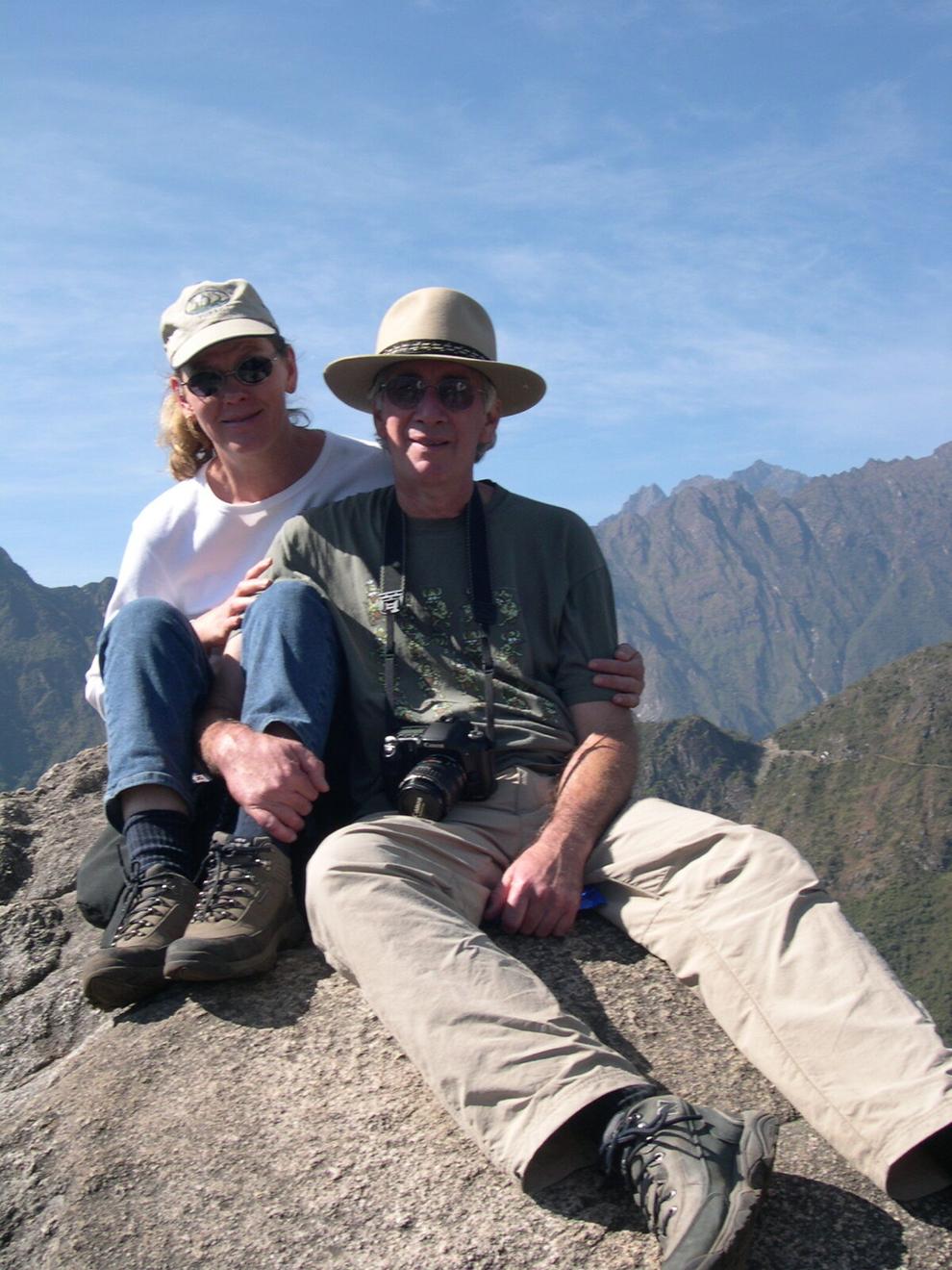 It was 1973, and they made it as far as Honduras, living in tents, buying their food at open-air markets and cooking on a portable gas stove.
"We put ourselves at the mercy of fate, and fate was kind," Bill would say. They never encountered a problem.
In 1976, they hitchhiked to Florida, bought cheap tickets on an overnight flight to Barranquilla, Colombia, and hitchhiked to Peru. Along the way, they learned the language, picked up on cultural nuances and were often the first "gringos" the indigenous people ever met. They learned to redefine friendship and fellowship as they watched the locals, many dirt poor and total strangers, willingly share everything they had with them.
It was an adventure of a lifetime, but the couple from Tucson didn't realize their journeys were also laying a foundation for the future.
Meet the challenge
When the Greens returned home the adventure continued, though it looked a bit more traditional.
Cheryl began a teaching job at Donaldson Elementary; Bill was an aid for special-needs students at Alice Vail Middle School making $4.25 an hour.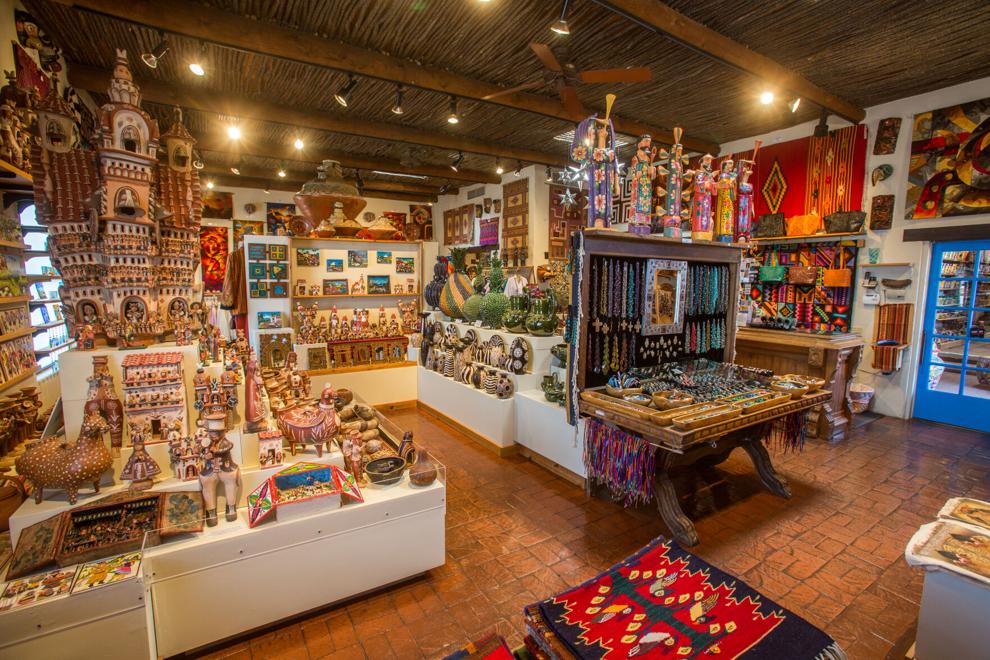 A favorite pastime for him that summer was kvetching to friends about a Tucson import shop selling items for $10 that he could pick up in Peru for 50 cents.
"Finally, this guy says to me, 'I'm so sick of this… You put up whatever money you've got and I'll match it, and you either go do it or just shut up.'"
That was 1977, and Bill took him up on it. He started selling goods at a downtown street fair near JCPenney and Jacome's. A year later, he bought out his partner and headed south on a buying trip.
"I'd make more profit working on a Saturday than I'd make all week working at Alice Vail. But I just couldn't make the plunge," he said.
He was considering a master's degree in social work when he was hired as assistant manager by a man who was restoring Old Town Artisans in Tucson. It opened and the manager quit a month later. Bill took over, selling his stuff there on consignment. All along, Cheryl was teaching.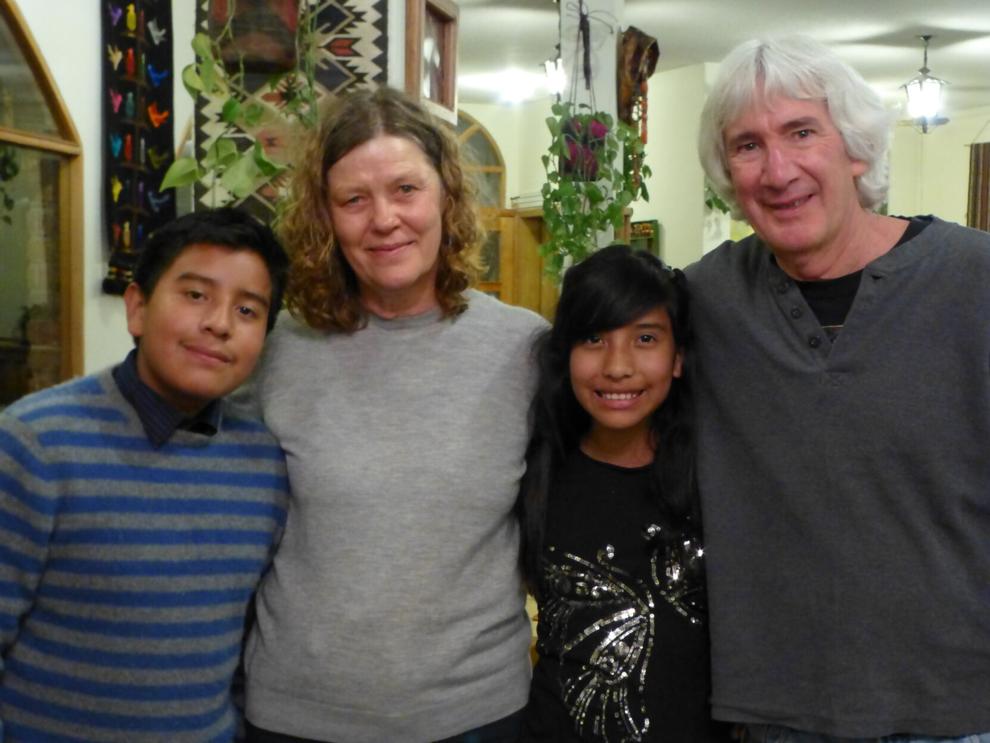 "She was the meal ticket. Nothing could have happened without Cheryl," Bill said.
She also was central to the vision and soon would put it in overdrive. She quit teaching in 1980, and started lining up dozens of wholesale customers across the West.
"So she, with our beagle and our Volkswagen camper full of stuff, established contacts in northern Arizona and Santa Fe, and Taos and Albuquerque, in Colorado and California. I think we had a hundred wholesale clients at the peak," Bill said.
They were serious importers, bringing goods from as far as Peru to Tucson. But a few years later, they were lured south themselves. Just not as far.
"When we moved to Tubac we had no intention of opening a store," he said.
They were drawn by the proximity to the border, the country feel and the quiet. Not to mention the small warehouse attached to the old house they bought — the home that would soon become La Paloma — the dove.
But they needed a push to get there.
Stranger at the door
It was 1985, and the Greens were settling in at their new home when they heard a knock at the door.
A Tucson art museum was holding an exhibit of pieces from Ecuador and they had contributed a few paintings. Somebody took a shine to them, asked the museum where they came from and showed up unannounced on the Greens' doorstep in Tubac.
"We opened up the door and they saw a bunch of weavings on the floor and next thing you know we sold one, and that was sort of like the beginning of where we thought it could actually be a business kind of a thing," Bill said.
Later that year it was official. La Paloma was a thing.
The import business kept going strong, but for the next 16 years, the shop "took on a life of its own." It was open eight months, closed four, until 2001, when it went year-round.
The customers often were as intriguing as the items for sale, and that's what fueled the Greens. Regulars include the former director of the Peace Corps, the wife of the president of Ecuador and nationally noted artists.
"You would come in here and get more than your fill of great conversation," Bill said.
They added the big room onto the front of house, expanding it to about 3,000 square feet, and raised their two children there for 12 years before moving to a nearby home. Living where you work was like living in a fishbowl, he said, especially on your days off.
The Greens loved to share with customers the history and cultural roots behind each piece they sold, but learned to do a lot of listening, too. To be successful, they had to merge what they liked with what was actually selling. But one rule stood firm: no tacky stuff allowed.
Word quickly got out that the Greens were knowledgeable, interesting and honest. And the prices weren't bad, either.
In January 1996, their reputation landed them on the cover of the New York Times travel section under the headline, "Markers of Arizona History."
It was written by a local freelance writer and, "We had no idea it was happening until it happened," Bill said.
He recalls a quick phone call from the paper asking if they, indeed, had 10,000 items for sale. He said yes, hung up and didn't think much of it. Not long after, they got a call from a friend's sister in New York who saw the article, then from a friend in Ecuador.
"It blew us away, it blew everybody away," Bill said.
But did it bring in extra business?
"No," he said with a laugh, but they promoted it on rack cards for years. "I guess we got mileage out of it that way."
The heyday
Who knows when La Paloma hit its peak, but the Greens point to several milestones over the past 35 years. One was the purchase of a 100-pound, 4-foot tall ceramic church that was the centerpiece in the shop for nearly 30 years. Bill picked it up on a whim in Quinoa, Peru, for about $300, crafted by unsung artist Urbano Gutierrez.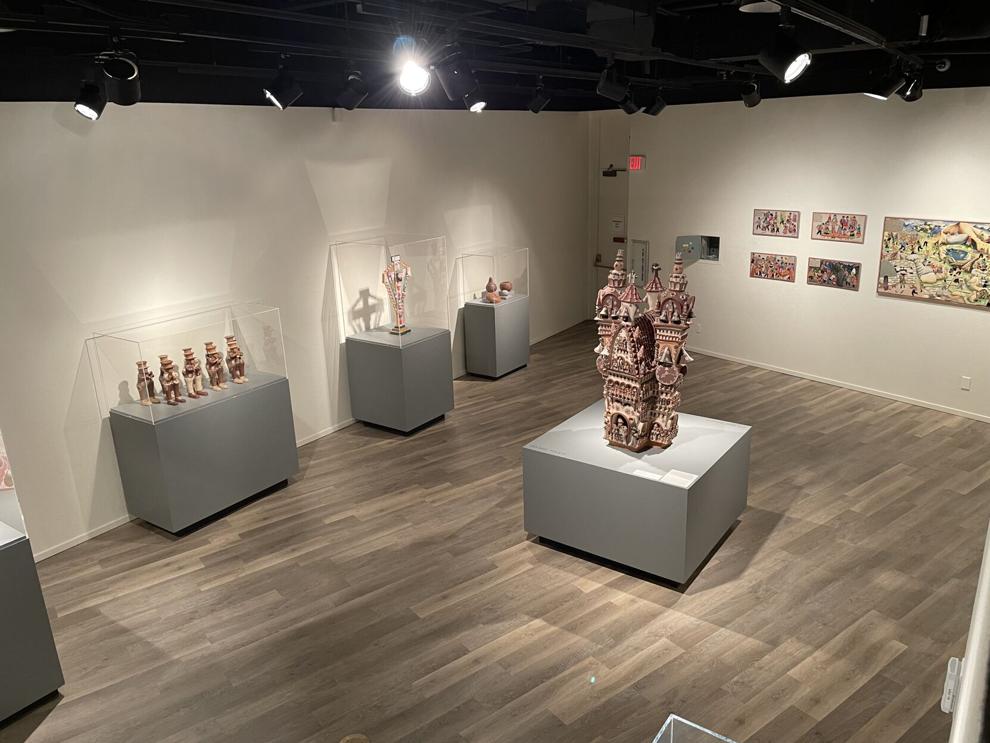 "It's probably the largest one that was ever made," Bill said, noting they had to build a kiln around the piece to get it fired.
It made it back to the states in one piece, which is more than they could say for the second container they shipped out of South America. All the boxes were shipped upside-down, resulting in the loss of just about everything.
Two years ago they donated the ceramic church and 70 pieces of Peruvian art to the Tucson Museum of Art, where some of it is on display today.
It's time
Bill Green calls stepping away from La Paloma "the worst conflict of my life."
"It's our baby. These were our customers, our fans, and a lot of them were really interesting people."
A lot of factors played into the decision, and he's good with it now.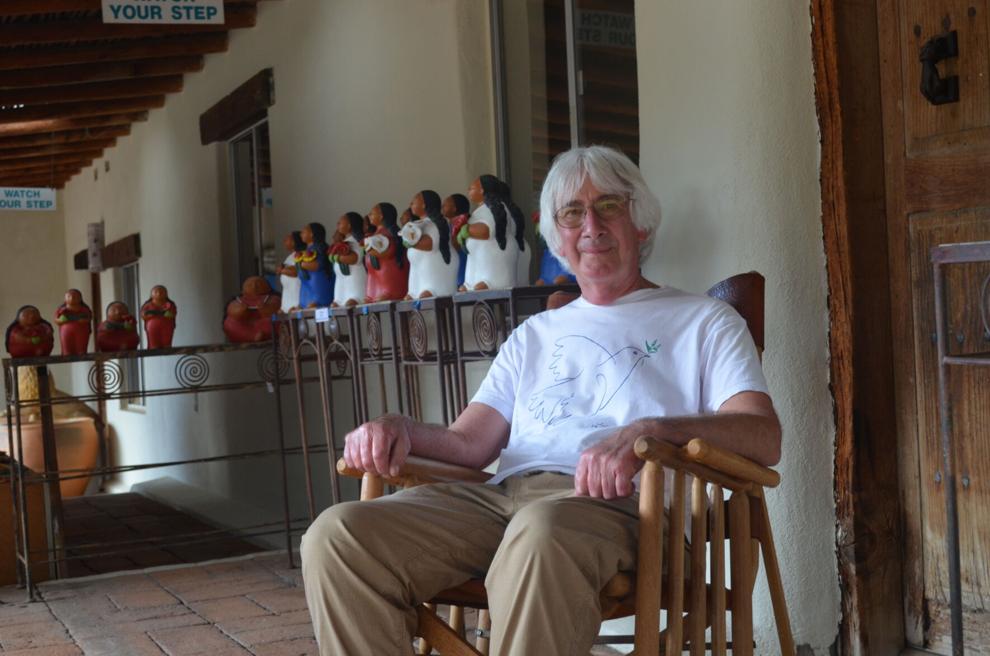 Spending more time with their children and grandchildren in Texas was a big part of it. And as they neared 70, they realized it's better to make hard decisions when you're still healthy.
For a while the plan was to turn the shop over to Adrian and Soccoro Tejeda, who have worked with the couple for 15 years and have been the face of La Paloma for the past year.
The growing instability of Central and South America and his at-times tenuous pipeline out of the region slowly killed that plan.
"I was too afraid about my supply chain," Bill said. "There were no contracts, it was all on a handshake. If anything happened to any one of the three main players…"
Nobody wanted La Paloma to be anything less than it always had been.
The final blow was the pandemic, which forced two closures totaling nine months. It also stole one of the chief joys of owning the business — traveling to buy products, seeing friends they made decades ago.
"What is it we loved about the business? Going to Mexico, going to Peru, going to see our compadres in Ecuador. Pandemic? Forget it. And the cartels in Mexico didn't really help the situation, either," Bill said.
The dangers abroad were exploding and sometimes hit close to home. A friend was nearly kidnapped and they experienced "a whole series of incidents that have happened to people we're connected with. We're known commodities where we go to buy… I hate to sound paranoid," Bill said.
The cross-country driving trips across Mexico?
"There's just no way you could do that. There were more and more disincentives to travel."
It wasn't on their terms, but over the past year Bill and Cheryl Green have come to grips with closing La Paloma.
"This really sucks as a goodbye because if this was the 'Going out of business sale' that we'd always imagined, Cheryl and I would have been here and we'd have loaded the place up to the rafters. We'd be here glad-handing people and hanging out and doing it ourselves. Not being able to do that, it's been hard," he said.
Instead, he has watched the store empty out. He says they have about 5 percent of the product on the shelves as normal; there is little in the warehouse.
"In a way, it's a good thing," he said of shutting the doors. "It took me a long time to realize it."