The Animal League of Green Valley spays and neuters each animal they have, and up until now, relied on its partner's mobile clinic or third-parties for the procedures.
A new medical wing at the Animal League is making it easier to provide health care and medical procedures for their in-house animals and will ultimately save money in the process.
The new wing is complete with the equipment necessary for spays and neuters, as well as other procedures. It was finished at the end of last year and has been in use since January.
President Kim Eisele said the necessity for a medical wing on-site became apparent when the veterinarian they partnered with for many years retired last year.
"We were in a real bind as to what to do," she said. "To use all outside clinics to do everything we need is very time consuming - transporting animals back and forth - and the cost would be prohibitive."
Dr. Karter Neal, owner of Santa Cruz Veterinary Clinic in Tucson, said they began a partnership with the League back in 2013, providing mobile spay and neuter services through her nonprofit Asavet Charities. They were also providing care to some of their shelter animals.
"Last year with the retirement of their vet, he stopped coming to do rounds on the premise, so Kim asked us if we would be willing to take care of some of those services in addition to spay and neuter for the public," she said. "With that, we're getting a premise license so they'll have a fully operating surgical clinic."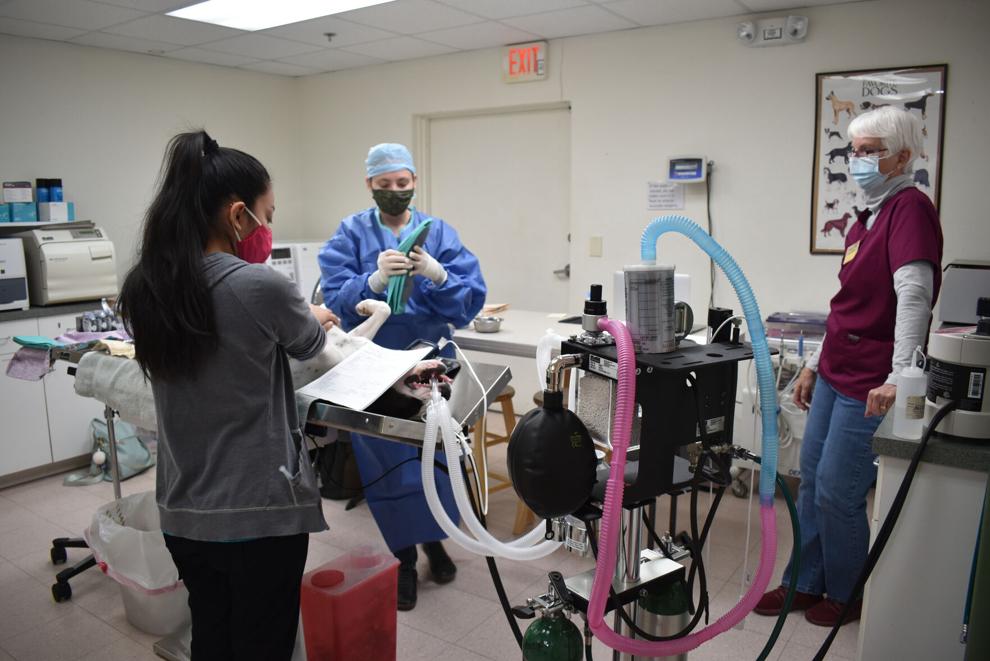 Since last October, Santa Cruz has been sending one of their veterinarians each week to provide services for their in-house animals at a lower cost.
"She (their veterinarian) comes down for spay and neuter for their shelter animals and does rounds on animals currently in the shelter who have ongoing needs or their animals in foster care that need to get rechecked. Currently, that's once a week," she said. "We go down at a lower cost than other clinics, and now that they have everything in house, it's a big cost savings for them."
Neal said they are now only sending their veterinarian and a veterinary technician rather than needing to bring their whole mobile unit, and she's excited about what it will mean for the league.
"The more we can do to provide care for them in-house, the more money they'll save," she said. "I'm very excited about it. They're an excellently run shelter, and of all the shelters I've seen across the country, they are one of the best, giving so much attention to the health of their animals."
Though Eisele said it's too soon to know exactly what the cost savings will be, it's making a big difference in the long run.
"There's the cost savings, time savings, there's the convenience and there's something to be said for having one veterinarian you work with continuously," she said. "Those are pretty big benefits and will open the door for us down the road by having our own equipment."
All the equipment was made possible through a donation from Linda Moser, a volunteer at the League.
Currently, the medical wing is in use every Tuesday and typically lasts for about three hours.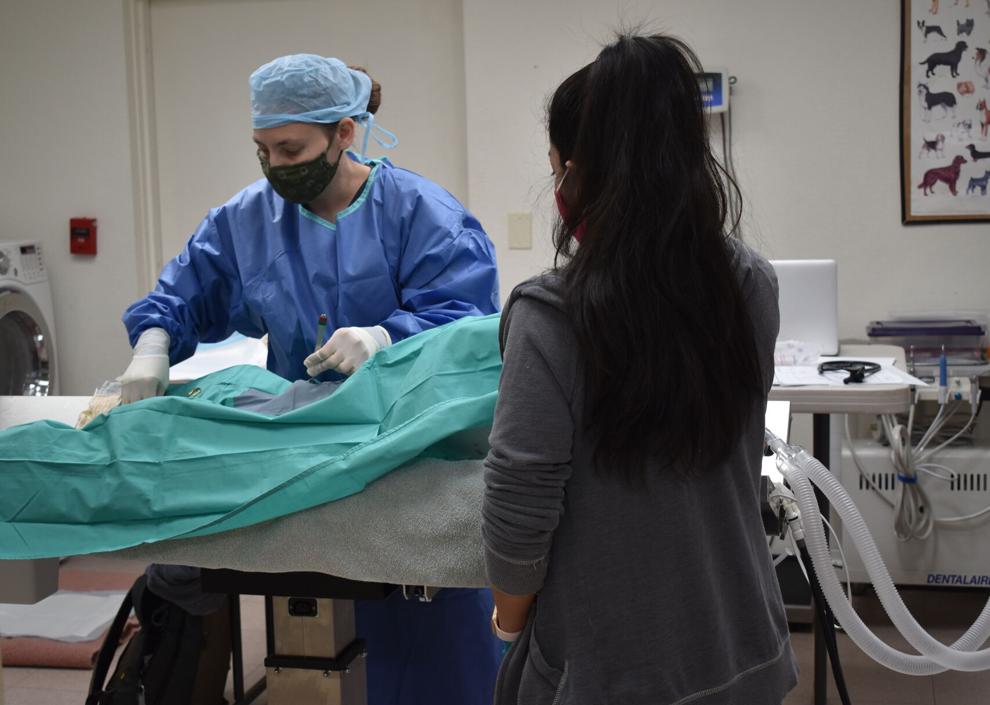 Along with spay and neuter services, they can also perform dental procedures or any normal surgeries like tumor removal.
Though the medical wing is currently only for their in-house animals, Eisele hopes they can expand it to serve animals in their system who have been adopted already.
They are currently in the process of receiving their premise license through the Arizona State Veterinary Medical Examining Board, which would allow them to do surgery on any animal, though they are not currently planning on opening this up to animals outside their system.
"One wish I have is if we could find a way to be able to do animals within our system that we provide veterinary care to for life, but right now, it's just in-house," she said.
An even larger wish for Eisele is to bring on a full-time veterinarian eventually.
"If I had my wish, we would have a vet here a couple days a week because a lot happens in a week in a shelter," she said. "We have the equipment now, and it could be done on a contract or something."
Eisele said veterinarians are in short supply in the state.
"Vets are hard to come by," she said. "The UofA started their first year of their veterinary school and I hope it floods Arizona with vets. Maybe we can get a young, starting out veterinarian a couple days a week in the future, but it's also very expensive and a big order to fill."
Neal said one of their biggest challenges for the Asavet mobile unit is currently funding. Due to COVID-19, a lot of funds for spay and neuter programs have been cut.
Neal said the biggest way people can help is to spay and neuter their pets, as well as vaccinate them.
For more information on the Animal League or to make a donation, visit talgv.org.