The Sahuarita Unified School District has seen a 32% decrease in the number of substitute teachers on the roster. Even then, not all those on the substitute list are active, leaving the district with 52 subs to call on. They aren't alone.
School districts across Pima County are in need of substitute teachers and are working on new ways to attract more of them.
SUSD Assistant Superintendent Scott Downs said they don't have enough substitutes to meet their needs. They have had to pull teachers from professional development time to cover unfilled positions.
"Our total unfilled daily positions averages anywhere from one guest teacher short all the way up to 10 subs short, that's the largest it's been," he said. "We've had to pull back on professional development for teachers. So on days where we've pulled teachers out of professional development, we're getting creative when we offer professional development opportunities... maybe after-hours to eliminate open positions during the day."
Downs said in a "normal" or non-COVID-19 year, they typically have about 130 substitute teachers on the roster. This year, they have 89. Of those, 15 are in long-term positions lasting 20 days or more.
Typically, the long-term subs cover a position the district was unable to fill or a last-minute or sudden departure of a teacher.
"With the 15 on long-term assignments, we do hope to fill those, though they are fully credentialed," he said. "The administration is seeking to replace them throughout the year."
Another 21 substitutes on the roster are not actively seeking sub opportunities.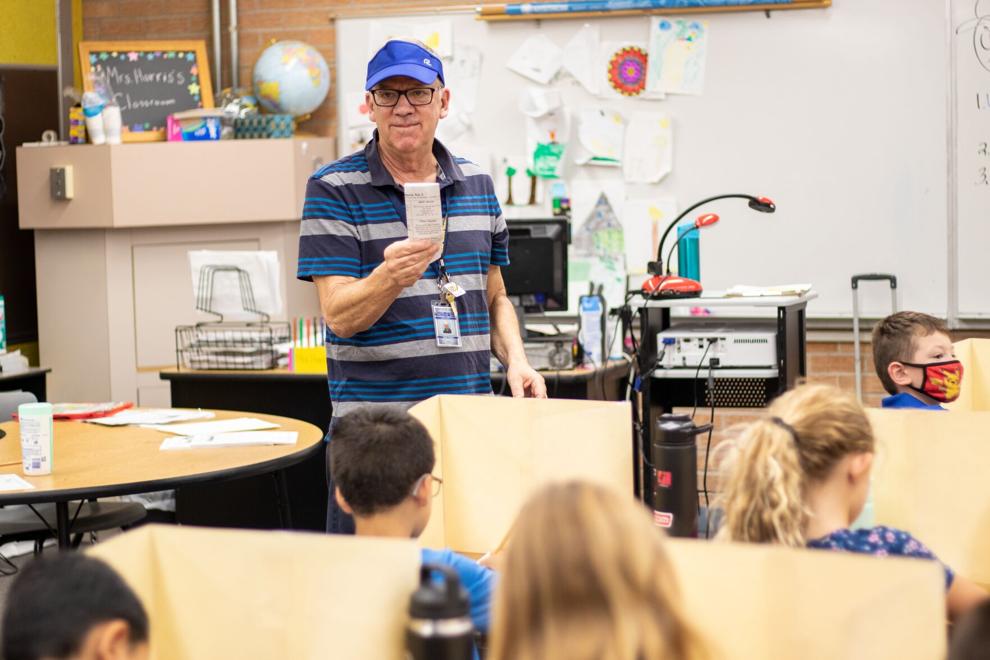 Downs said they have not surveyed guest teachers who have not returned to sub this year, but he said some of the reasons substitute teacher numbers are low are due to COVID-19, family or personal issues or even taking jobs within other districts.
Continental Elementary School District has seen an increase in substitute teachers compared to last year.
Superintendent Roxana Rico-Beaucage said they have 29 subs this year compared to 18 last year.
She said it meets their needs.
"I think that because we are small and one-school subs know where they are going to be sent to versus multiple schools in one district," she said of why their sub levels are stable. "Our class sizes remain smaller than average as well."
While they have enough substitutes, Rico said they could always use more substitute paraprofessionals, playground monitors and bus drivers.
SUSD has a three-pronged approach to recruiting more subs, starting with an analysis of pay rates.
"We are looking at other districts to determine the average pay," he said. "We are actively pulling those numbers together."
SUSD pays $95 daily to substitutes and $140 to those in long-term positions.
Other districts have also been looking at increasing sub pay.
Tucson Unified School District, the third-largest school district in Arizona, approved $175,000 in its budget for a rate increase for substitute teachers as well as $596,000 for a rate increase for retired educators who return to the district.
TUSD pays $107 per day and $140 for long-term assignments.
Along with looking at staying competitive with pay, Downs said they are also offering emergency certification.
"Normally you have to be background checked, which we still require, and the second part is certification. Normally you need a bachelors for a substitute certificate," he said. "Now, in the interview process if we think they'll be a good fit but they don't have that formal education with a bachelor but we feel they'll be good with students, we will emergency certify them. We give them a form to take to the ADE (Arizona Department of Education) that says we have an emergency looking for guest teachers."
Substitutes who go this route have to work at SUSD. The emergency certification only applies to the district that has declared they are in an emergency for substitute teachers.
Downs said they are actively advertising for the openings and the positions offer great flexibility in schedules. Substitutes can signify what grade levels and hours they are available.