Sahuarita's lone medical marijuana dispensary started selling for recreational use Monday, and it didn't take long for word to get out. 
Chelsea Mulligan, director of operations for Hana, said the dispensary didn't market that recreational was available to give staff time to ease into the change. 
The soft opening didn't stop local enthusiasm for new availability in Sahuarita. Mulligan said she expected about 26 people to show up Monday, but the location saw 56 people on word-of-mouth alone.
"I feel like it was a pretty successful day," she said. "The staff seemed happy. We got a lot of people who came in and they're like, 'Are the rumors true? The guy at the gas station told me you're selling recreational.'"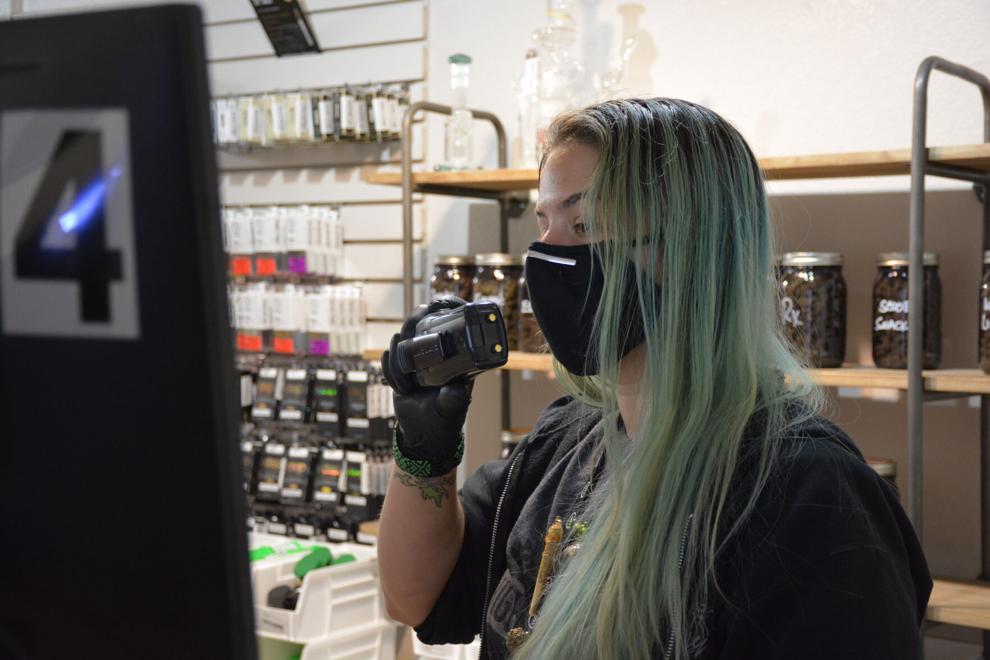 Opening recreational sales this early came as a surprise to Mulligan and the staff, who initially expected state licensing to take until early April after voters approved recreational marijuana in November.
"None of us knew they would approve licenses as fast as they did," she said. "We were all under the impression that it would be a normal application process and nothing would be approved until the end of applications."
But Mulligan said the state started approving applications while the process went along.
And with Hana's license approved, Mulligan said they decided to start recreational sales on short notice since it's the only location in the Sahuarita and Green Valley area. The shop is at 1732 W. Duval Commerce Point Place, at the opposite end of the plaza as The Animal League of Green Valley.
"We felt it was really important to kick it into high gear and service them faster instead of slower, and not make them wait," she said.
And three Quail Creek residents are happy to see a local business available where they can buy their recreational-use marijuana close to home.
Marijuana history
Robert Rowland, 74, first started using marijuana when he was young but said he quit for the most part once he started a family.
"We were hippies back in the day and, you know, did some drugs," he said. "And then there's a long time I was raising a family and had a career."
Rowland said he and his friends don't have a problem with using marijuana recreationally and finds it's a non-issue socially.
"Nobody cares if you do it or don't do it, and it doesn't matter," he said.
Suzanne Whisler, 69, said she first used marijuana in 1970 in college. She eventually stopped after joining the Portland Police Bureau.
Whisler said she uses marijuana recreationally but doesn't like to smoke or get high. Instead, she uses THC-infused gummies to sleep and gets CBD- and THC-infused salves for sore muscles after exercising.
"I never used it on a regular basis," Whisler said about her college days. "Just with my friends once in a while at parties or whatever. It wasn't something that I was using on a daily basis or anything."
Jeff Ashin, 67, also quit using marijuana because of his career. He said he started when he was about 18, but getting an executive position later put an end to it. Ashin started using edibles after he retired and moved to Sahuarita.
He said the rise of edibles – food items infused with THC – is a big difference from what recreational use was like growing up. Except for brownies, of course.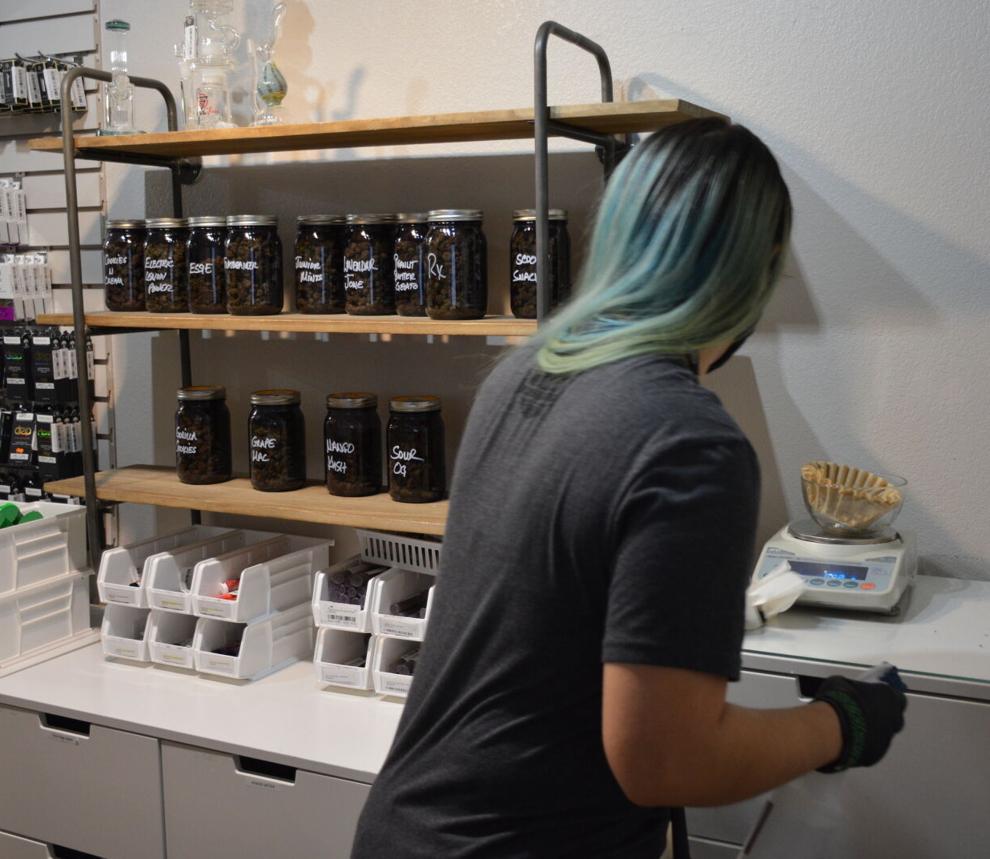 "Yeah, that was about it," he said. "But then you had to bake it into the brownies and none of us could really bake, so. It just became more mainstream as I got older."
Until now, Ashin, Whisler and Rowland relied on getting their marijuana products out of state, either while traveling or having friends and family bring it to them.
"So as soon as I'm out of my supply here, I'll head on over to the store and pick up some supplies," Rowland said.