When Patti Hogan co-founded Paws Patrol in 2006, her home was command central.
A screened-in room became home to feral cats waiting to be spayed or neutered and then returned to their colonies. Another room was converted into a space for tame kittens and adults.
Almost 16 years later, Paws Patrol is a full-blown operation with its own office, a loyal team of volunteers and a legacy that includes bettering the lives of more than 4,000 cats.
Hogan, often with a kitten cradled in her arms, put her heart and many hours into each day to make it a success. The longtime president of the organization is now finding herself with more free time, though her life is still filled with cats in retirement.
Hogan's last day at Paws Patrol was on Dec. 31, and while she will continue to foster cats, she is leaving the leadership of the organization to a six-member board.
"This sounds strange, but I can actually keep my house clean now and can actually have lunch with my husband or run an errand in the day and not feel like I'm supposed to take a cat to the vet or trap a cat or take one in," she said. "I'm not having the phone ringing at 8 p.m. at night because there's a problem with a cat."
"It's interesting having free time that I did not have in 15 years."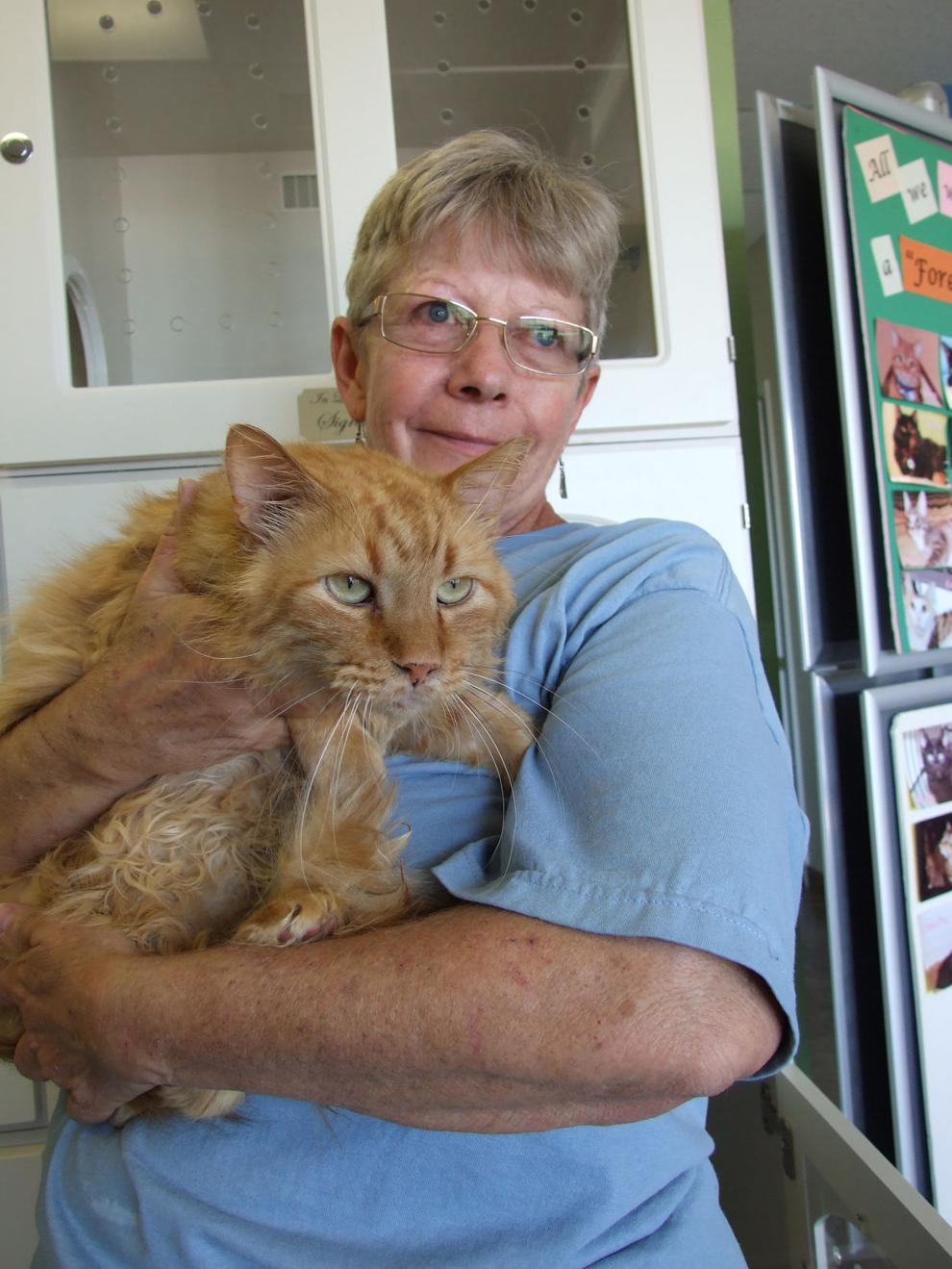 How it evolved
For Hogan, looking back at the evolution of Paws Patrol is a bit "funny."
"We do feral cats and Trap, Neuter, Return, (TNR) so our thought process was we are going to go out, trap these cats, they're going to get fixed and they're going to go back and we're never going to keep these cats," she said. "Obviously, it didn't work out that way."
TNR programs like the one at Paws Patrol work by trapping feral cats, spaying or neutering them and then releasing them back into their wild colony or the area they were found in.
Originally, they thought it was going to be a project that only lasted a short time. They had talked to a TNR group in Phoenix who gave them an estimate of how many ferals to plan on based on the number of golf courses in the area where ferals can often live.
"We thought, that's not bad. If we can get all those caught we'll be out of business in a few years," she said. "We kind of forgot that, first of all, they're all going to have babies and you're not going to get them all caught and it's going to multiply. Then over time, more and more of the cats that we were finding outside had clearly been someone's cat at one point or someone's outdoor cat that didn't have a chip or collar."
"It became very different from what our original thought process was."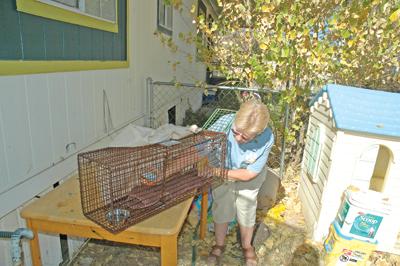 They also found some of the cats couldn't be released back to their natural homes due to the areas being demolished or people in the area wanting to harm cats.
So, they started their Working Cats program, placing cats not suitable for indoor living in barns or other outdoor living spaces, and they began adoptions of non-ferals and kittens.
Paws Patrol moved into their space in 2015, where they still house cats and kittens to be adopted.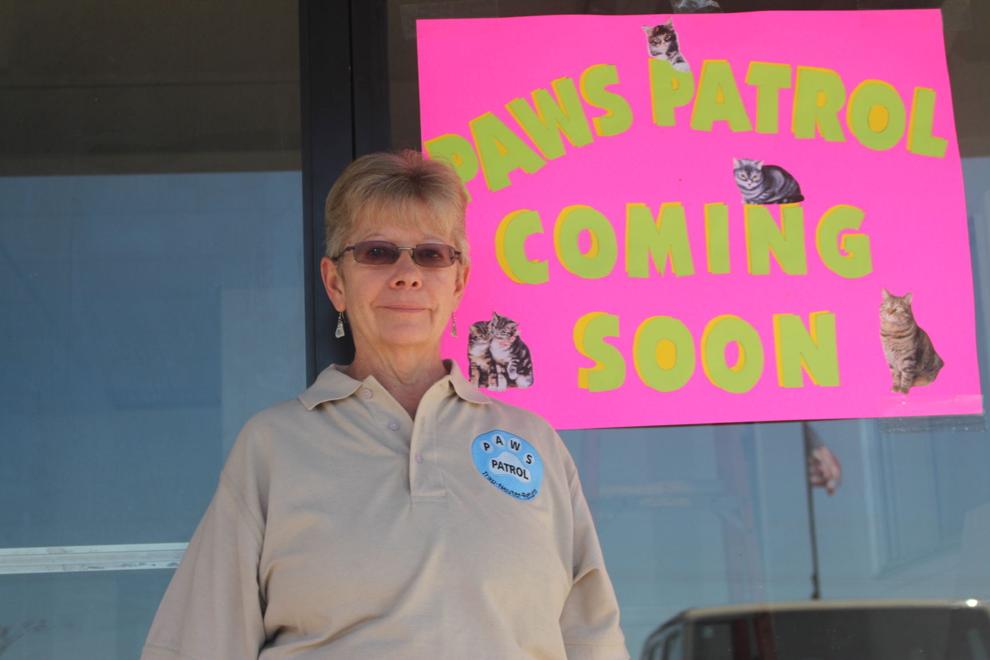 Hogan said she's thankful for long-lasting partnerships in the community like Petco, where they regularly have adoptable cats from Paws Patrol and Cody's Friends in Tucson who supply them and other animal rescues with supplies.
Valley Verde Veterinarians has worked with them for years and Hogan said The Animal League of Green Valley has also helped them take in litters of kittens or non-ferals when Paws Patrol didn't have the space.
For the cats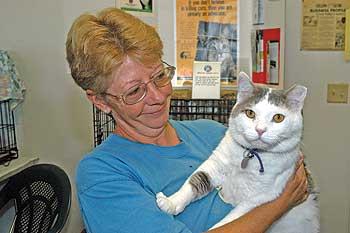 There's a lot Hogan is proud of, but most of all she's glad she's been able to teach the community about what feral cats really are.
"They don't need to be put down," she said. "They are feral because we did that — we left cats outside. They are no different than our in-house cats as far as genetics. They're different because they haven't had socialization, and that's a human problem. The cat shouldn't be punished for it."
She also said over the last two years with COVID-19 they aimed to turn away no cats or kittens, and worked with organizations like the Animal League when they needed more space.
As far as what she's going to miss most about Paws Patrol, it's the cats, too.
"Just getting to know most of the cats they have," she said. "That's one of the big things."
Though Hogan has been an animal lover her entire life, Paws Patrol taught her there's always room for more.
"You can always take in more than one cat. They are kind of like potato chips, you can't have just one, and they are portable," she said. "People call and say, 'I'm moving next week and I can't take my cat,' but cats are transportable. They go in crates, they ride in cars. It may not be their preference, but they do it.
"We're always trying to help people understand their options to keep a cat. Whatever it is to help people keep that pet that's important to you."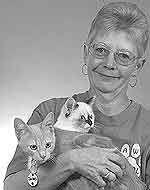 An RV for seven
Hogan and her husband, Steve, just renovated their RV and are planning trips around the country with their five cats.
They have plans for the Albuquerque hot air balloon festival, New York, Arizona and wine country in Northern California.
Though the two have been traveling together for years, including a year of traveling around the country after their initial retirements from the corporate world, work has stood in the way of bigger trips.
"This retirement was really planned a year ago, and with COVID and a lot of stuff going on at Paws Patrol I just couldn't do it," she said. "I started a couple months ago, cutting back all the day-to-day stuff."
"We took a six-week trip and then I got back and said, 'You know what, I'm ready. I'll foster when we're in town and other than that we have a good board, and I need to just step aside. It's been 15 going on 16 years. It's time to move on."
Retirement has been "interesting" so far, and she only wishes she had spent more of her working years doing the type of work she loved so much at Paws Patrol.
"I retired before we came out here and I had no intention of working again," she said. "In retrospect I wish that all the years I had worked in corporate I had done something in animal rescue. In 20/20 hindsight, I wish I would have done that because my 15 years at Paws Patrol has gone much quicker than all the years in corporate ever did."