Kevin Stockton, Regional President/Market CEO of Northwest Healthcare, and Kate Schneider, chief administrative officer for the new Northwest Medical Center-Sahuarita, answered questions as Sahuarita's first hospital prepares to open next month near the southeastern corner of Interstate 19 and Sahuarita Road.
When will the hospital open?
Sometime in November is the best guess. They have the Final Certificate of Occupancy and are awaiting licensing sign-off from the state. That means the building part is done and they're waiting on medical regulatory approvals.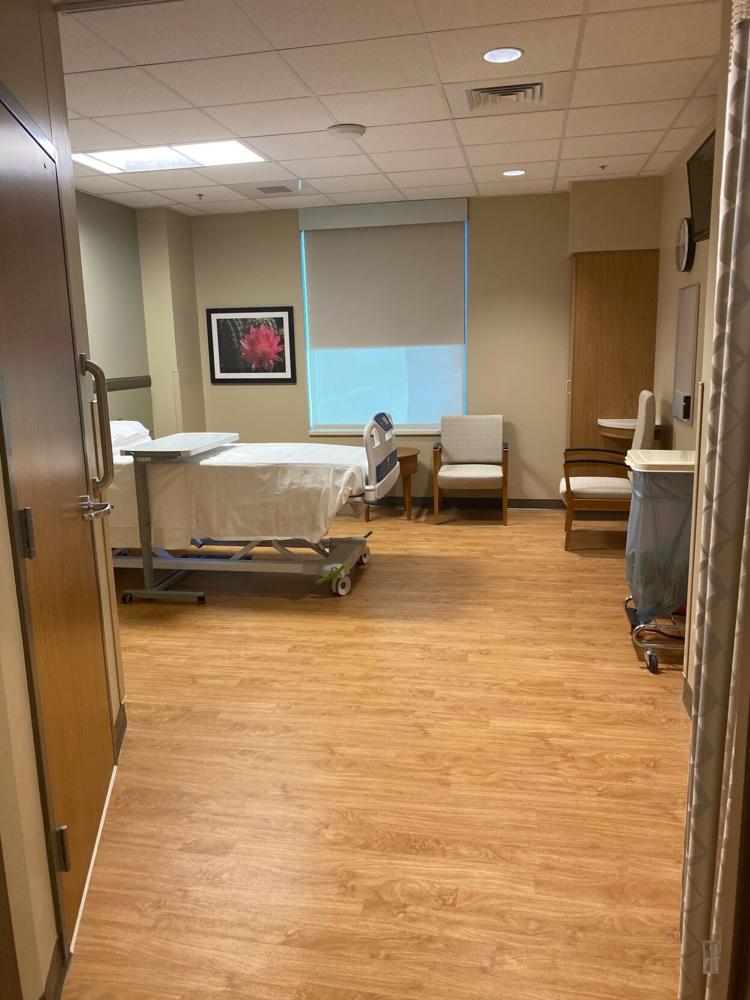 It was a $45 million investment, which includes furniture, equipment and the building. They have a long-term land lease from Rancho Sahuarita.
The building is two stories. The first floor is the 18-bed hospital. The second floor, which will be done in February or March, will house medical offices with primary care, general surgery, orthopedic surgery, podiatry, ob-gyn, gastroenterology, cardiology and more. There is room on the second floor for more clinic space or other needs that might come up. If they add in-patient beds or operating rooms, they also could go on the second floor. The goal is to grow beyond 18 beds.
"We do have the ability to grow, we just have to grow smart, we have to make sure we have the providers to take care of the patients with the services that they require down there," Stockton said. "That can take time, but over time we feel that we'll expand beyond the 18 beds."
Nobody wants to go to Tucson. Can the hospital take care of most of the needs?
"If you think about the majority of care that's provided in hospitals, it's out-patient, which Sahuarita can do," Stockton said. He said given other offerings listed above, "a majority of the care could be provided in that location. High-acuity care, intensive care, high-risk surgery, they're not going to be done because it's just not the right place for that type of service at this time."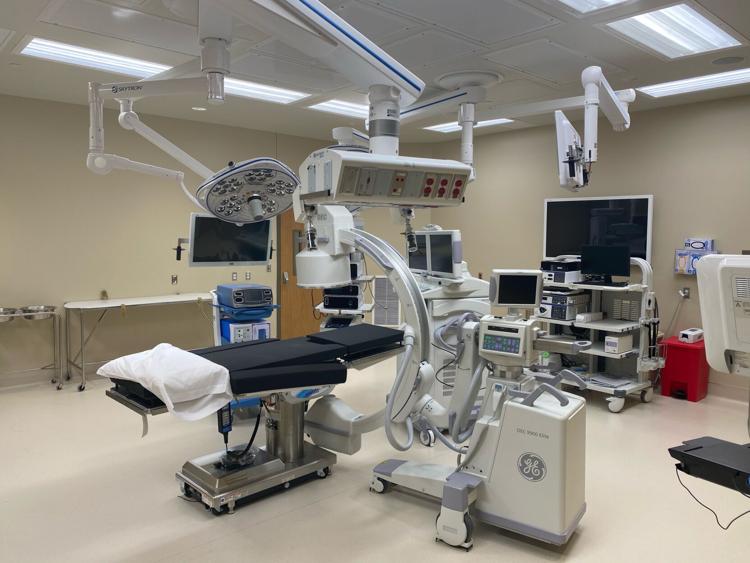 Any hospital will deliver a baby in the Emergency Department, but initially there will not be a Labor & Delivery unit in the new hospital.
"There are a number of growing families and that's something that we've got on the radar screen for future development that would go on the second floor," Stockton said. "We're just waiting for the right time to be able to launch that service. We thought launching with med-surg and to be able to do surgeries and out-patient care, which is a large majority of health care that is provided to citizens in that area, providing that first and then being able to grow into it, we thought that was our best strategy," Stockton said.
Community/rural hospitals have been closing at a high rate over the past 20 or 30 years. Why build here?
Stockton said they don't consider Sahuarita and Green Valley to be rural. "I think it's an exciting suburban market," he said.
Northwest entered the Sahuarita market in 2010 with urgent care. "Over the 10 years that I've been here and working with that community, all we've heard is they wish Northwest Healthcare was down here more," he said.
Northwest-Houghton, a 70-bed hospital in Vail that could grow to 124 beds, is scheduled to open by the end of 2021.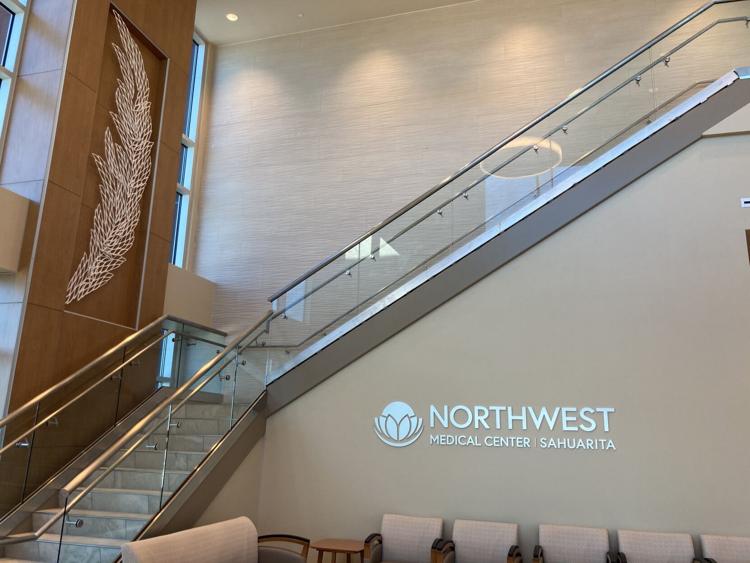 They'll open with a total of 50 hospital staff and will grow from there, Schneider said. If you include doctors and clinicians, average salary is $88,000. About 60 percent are from the Sahuarita/Green Valley area. They still have a few positions posted but "a great majority" are filled.
The hospital has a Board of Trustees with three community members and one physician, and it will grow. Their role is "making sure we're providing high-quality care and also helping to oversee the medical staff and make sure that when patients come to Sahuarita that we've got the right providers taking care of them and they're getting there right care and we're providing at a level of high quality," Stockton said.
The pandemic has put the brakes on volunteering for now. Outside of a pandemic, Northwest has large volunteer programs at other hospitals and will consider them here eventually, including possibly junior voluntary programs for high school and college students. There is no public cafeteria or gift shop; Stockton said the idea was, in part, to support Sahuarita businesses. There is a lab and pharmacy.
Northwest Medical Center-Sahuarita is going up not far from Santa Cruz Valley Regional Hospital in Green Valley. How did that happen?
Stockton said SCVRH didn't play into their decision.
"We have competition everywhere we're at; we think we're really good at what we do and think the community has responded as such," Stockton said. He said the distance between the hospitals isn't much different than some in Tucson.
How can I see the inside of the hospital without being a patient?
They're hosting small-group community tours starting the first week of November and anybody can sign up (healthiertucson.com/sahuarita). Given the pandemic, there will be no large-scale open house.