Storm photographer Lori Grace Bailey is pursuing a passion for weather watching that started as a youngster in El Paso, Texas.
"Back in the day, my mom would take me to the park just to spend time with me during the summer, and we would just watch the storms come through, and it was then that I fell in love with weather, and the monsoon in particular," Bailey said.
The difference today is that Bailey doesn't wait for storms to come to her, she goes out and captures them for the world to see.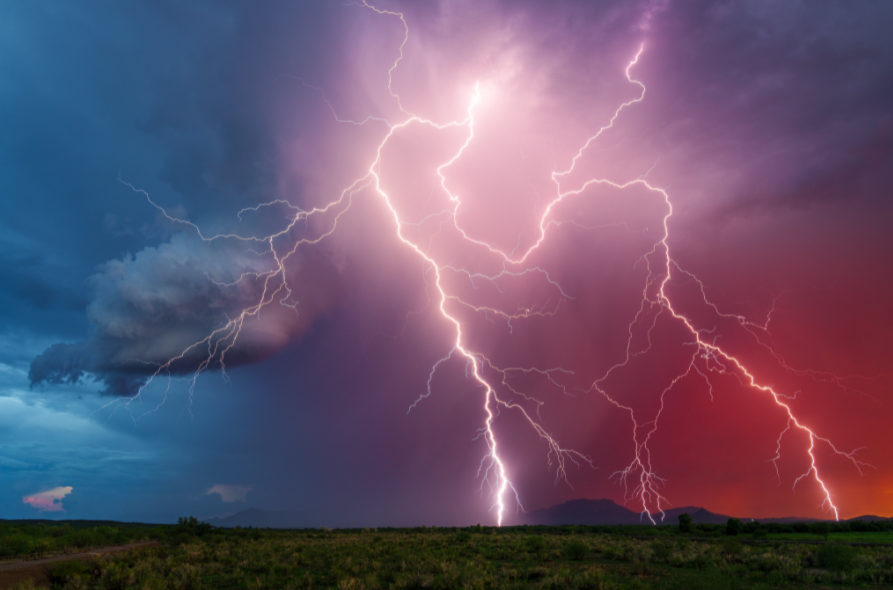 "Once I finally got a DSLR (digital single-lens reflex) camera about five years ago I realized, 'Wow, I have this simple equipment, but with this same equipment I can capture those incredible images that you see other people producing on TV or on the internet that can just really capture the color, the depth and the wonder that our skies can produce," she said.
Bailey, who lived in Green Valley before moving to Rio Rico in 1998, follows strict safety precautions when she's out storm chasing, but she's still had some close calls.
"There was this one in Nogales two years ago when I was on a hill about five miles from a storm and I knew the lightning was dropping five miles away," she said. "When I was capturing images, a long bolt just came out — we call those the bolts from the blue — it just came out of nowhere and it struck about a hundred yards from me and it was an instant crash and boom. The dogs and I both ran into the vehicle, I put the cameras away and we counted our blessings and got to safety."
One of Bailey's proudest moments occurred two years ago when she captured a beautiful photo of lightning striking over downtown El Paso. It took second place in a photo contest by the Royal Meteorological Society and AccuWeather. 
"I looked at the radar and saw a storm brewing, I raced up there to the mountain and I captured this storm before sunrise, and you can see that it's the blue hour (the hour after sunset)," Bailey said. "This bolt just lit up right over the downtown area and I was super proud of getting there in time, getting the shot and not messing up my focus."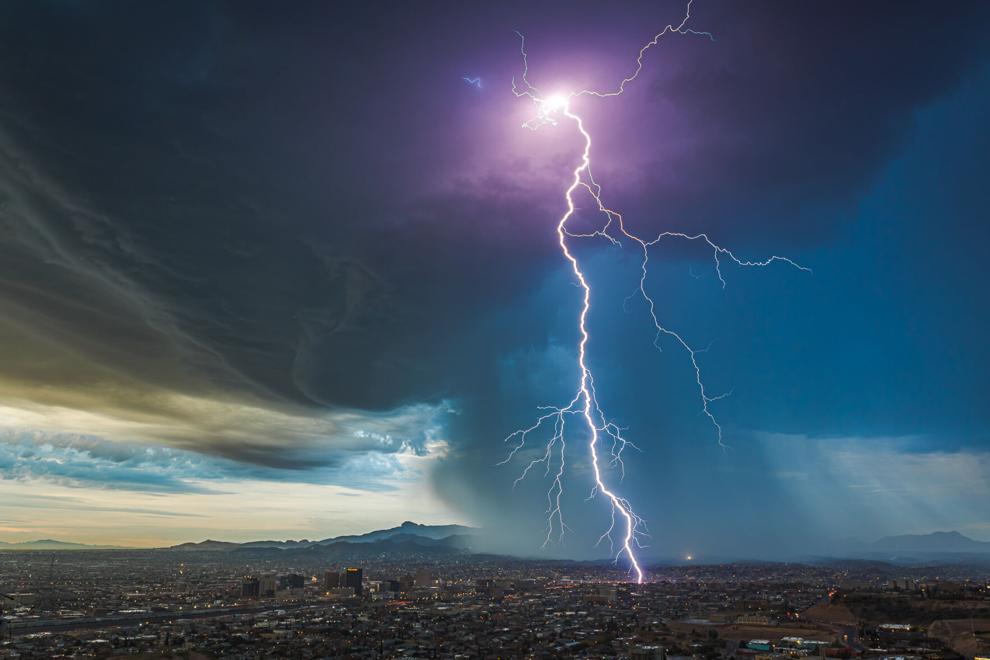 Bailey's love for storm photography goes deeper than chasing storms and taking photos; she also likes to share her knowledge with like-minded weather enthusiasts. She recently had an opportunity to do that on a large scale as the director of MonsoonCon.
"MonsoonCon was started in Phoenix by a group of weather enthusiasts, photographers and meteorologists, but the directors of the conference ended up moving on and, in fact, they're chasing tornadoes now and studying meteorology in Oklahoma so they were no longer able to keep it going," she said. "It was my desire to continue that because these conferences are where you can connect with other weather enthusiasts and other photographers... There are conferences for tornado chasers in the plains, but nobody has anything for Tucson or Phoenix with the Southwest or monsoon, so I kept that going."
The first annual MonsoonCon was held at the Arizona Sonoran Desert Museum in 2019, but the last two conventions weren't held because of the pandemic. More information will be coming out MonsoonCon 2022 on Facebook.
Getting it right
If you're hoping to catch proverbial lightning in a bottle with a personal camera, Bailey urges you to think about safety above all else.
"First and foremost, I like to tell people that you can capture a storm from the comfort of your home or the comfort of your car," she said. "That's a very safe place to be in, even if you're just driving; pull over in a park when you watch the storm."
She said an expensive camera with a bunch of fancy equipment isn't necessary to take great storm shots. A smartphone can capture beautiful storm photos if used correctly, she said. 
"Even cell phones can take a great photo of the sky, whether it's the moon or the stars or lightning," she said, adding that there are apps available that help control the camera.
Bailey said a one tip for taking great storm photos is to use a tripod, even with a smartphone.
"Once your camera's on the tripod doing the work for you, you can get back into your car, be safe and shoot it from a far distance and enjoy it, rather than taking any unnecessary risks."