There won't be any bands, guest speakers or flyovers, and the public isn't invited. But what there will be is fellow Legion members taking time on Memorial Day to remember those who served and are no longer with them.
Coronavirus scuttled the annual Memorial Day ceremony this year at Green Valley Cemetery, but American Legion Posts 131 and 66 plan to pause, pray and remember their members who passed away over the past year.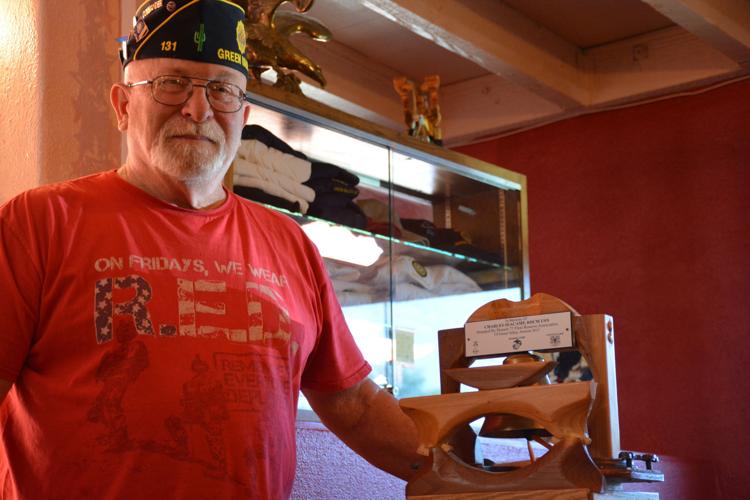 American Legion Post 131 commander Dan Cady said it's about showing respect to their brothers and sisters.
"Because of the virus and social distancing, we couldn't follow through with a full ceremony," he said. "I just decided that we had to do something."
Post 131 chaplain Jim Taylor said the two posts will assemble Monday and read the names of the 19 members from Post 131, and 50 from Post 66 who died over the past year.
Among the names of Post 131's veterans is Thor Thorsen. He died in November, six weeks before his 98th birthday.
In March 2019, the Legion presented him with several medals he'd earned while serving with the U.S. Coast Guard during World War II but had never received. Nearly 74 years had passed.
Taylor went to Santa Cruz Valley Regional Hospital for about a week to visit Thorsen just before he died. Each evening, Taylor held Thorsen's hand and would tell him it was time to go to General Quarters.
"He'd struggle to get up and say, 'Jim, are we going to war?' and I'd say, 'Yes, Thor, and you're going to come with me,'" Taylor said. "And he'd smile and then put his head down in the pillow and go back to sleep."
Taylor knew Thorsen well and saw him every day for about three years at Quail Creek-Veterans Municipal Park with his dog.
"I'd let him tell me the same story each and every day about the German submarine that surfaced off of Long Island, and the saboteurs came ashore when he was on duty that night walking a foot beat," he said.
A service was held with Thorsen's family at Post 131 in December.
This year, the Legion Posts and other organizations won't have their usual tributes and ceremonies.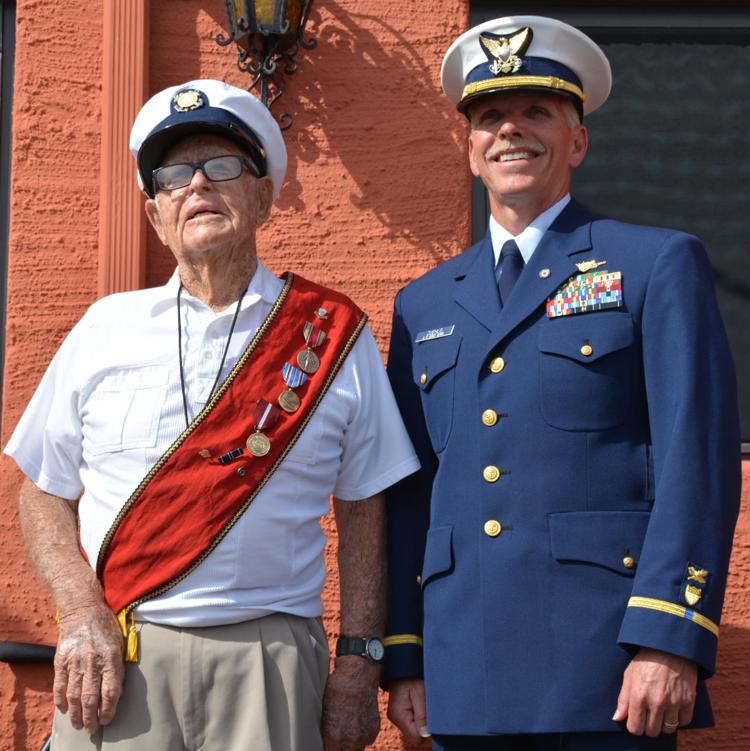 But like Taylor's memory of Thorsen, the two posts have also found a way to keep the memory of their friends alive while pausing to pay a moment's respect.
Post 66's outgoing commander, Gary Hoffman, said they canceled this year's programs during the shutdown before the state's stay-at-home order expired. Hoffman said previous events with bands and flyovers required more time to assemble.
With COVID-19 concerns still present and time running out, he and Post 131 Commander Dan Cady decided to have an informal event with five Legion members from each post.
"In our mind, it's better than nothing," Hoffman said. "But, yet, we're trying to stay within COVID (precautions). We sure don't want anybody getting sick over this."
Hoffman said he hopes they'll return to their typical ceremony next year with more community involvement and larger gatherings.
"As far as this goes, it was basically a thought of we hated just doing nothing, but we didn't want to put anyone in danger," Hoffman said.