There are four positions on the Continental Elementary School District's governing board voters will fill in November. Two incumbents, Andrew McGibbon and Richard Ulery, are running against write-in candidates Kelley Allen, Laura Cortez-Estrada and Paul Fitch for three four-year positions. Current board member Shelly Kais is running uncontested for a two-year seat. Kais did not submit responses.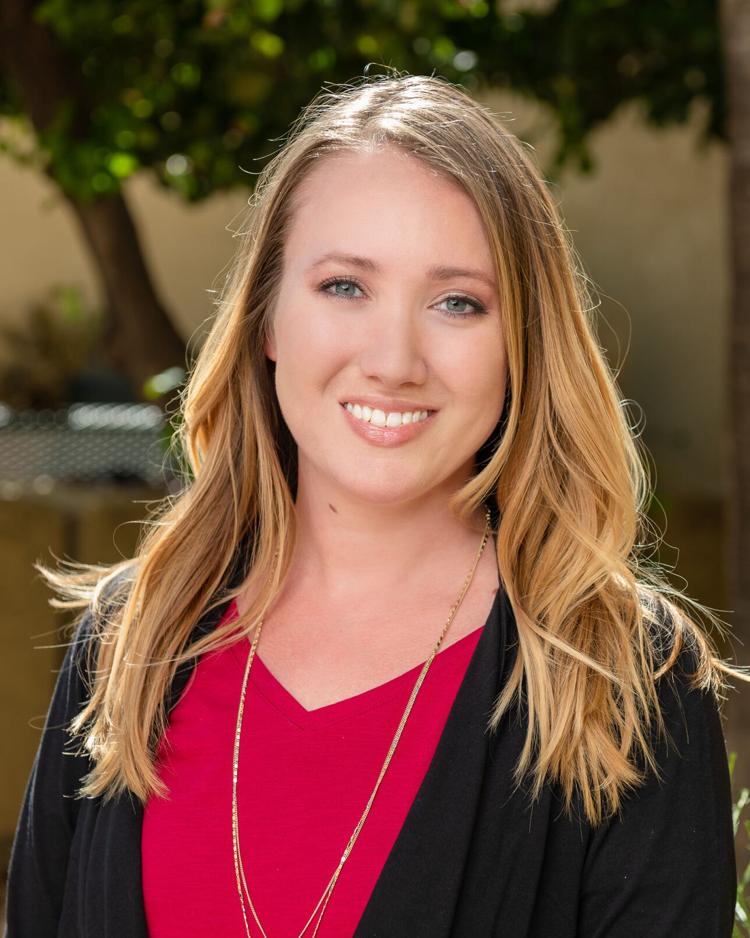 Kelley Allen: I've lived in this community for about 10 years. My professional background is in finance — banking and lending. I was previously the assistant manager at Washington Federal here in Green Valley. Now I'm a mortgage loan officer at Nations Lending in the Continental Shopping Plaza. I've had the opportunity to participate in Santa for Seniors with my kids dressed up as elves delivering gifts to local seniors in Green Valley. I've helped fundraise for Continental Civics Club, RPAC, as well as participate in several fundraisers organized by GVSAR. I have been an affiliate member of the Green Valley Sahuarita Realtor Association for eight years. My husband and I have three kids; two have graduated from Continental and our youngest is just starting as a Kindergartener.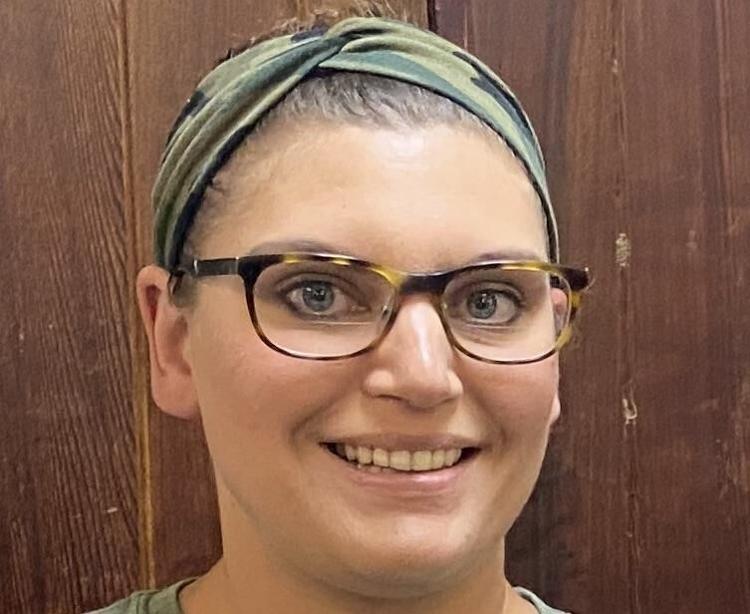 Laura Cortez-Estrada: This is my first time running for a public office and will be my first appointment. I am a recent transplant from Washington State where I was active within the local schools, headed up neighborhood watch programs and various community outreach programs. I have been involved with Continental School since I moved here in September 2019. I started out as a volunteer and then moved onto a paraprofessional position. I am looking forward to serving the Continental community should I be elected to this position.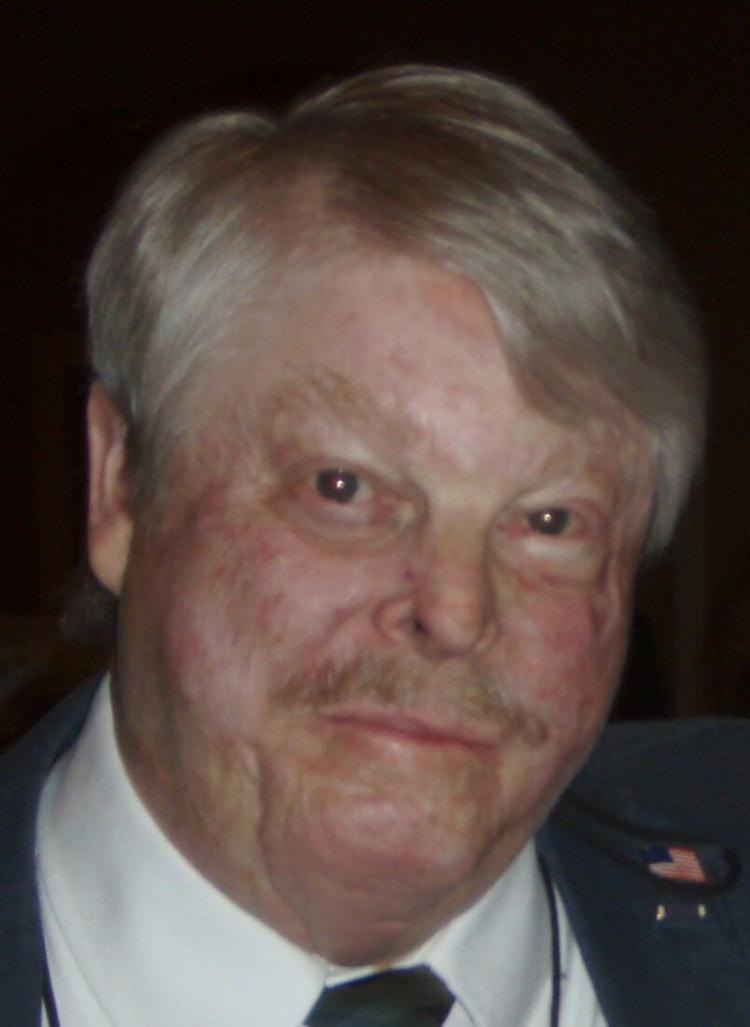 Paul Fitch: I have worked most of my life as a contract negotiator, domestically in the Petroleum Industry and internationally in the electronics field.  I am currently serving the community as the President of C.E.R.T., the Community Emergency Response Team.  I have been in Green Valley since 2008. I hold degrees in Business and International Management.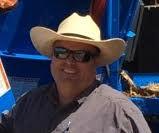 Andrew McGibbon: Born in Green Valley.  Began as a preschooler in what is now the "Continental Ballet" building. Graduating in 1987, top 20 in a class of 16 students. La Trobe University in Australia and Colorado State — BS in Vet/Equine Science. M.S. — UofA in Animal Science.  Cattle rancher with my incredible wife of 21 years and four amazing kids. Two oldest (both Continental grads), one at University of Nebraska (Go Big Red) and one at Salpointe Catholic, two youngest at Continental.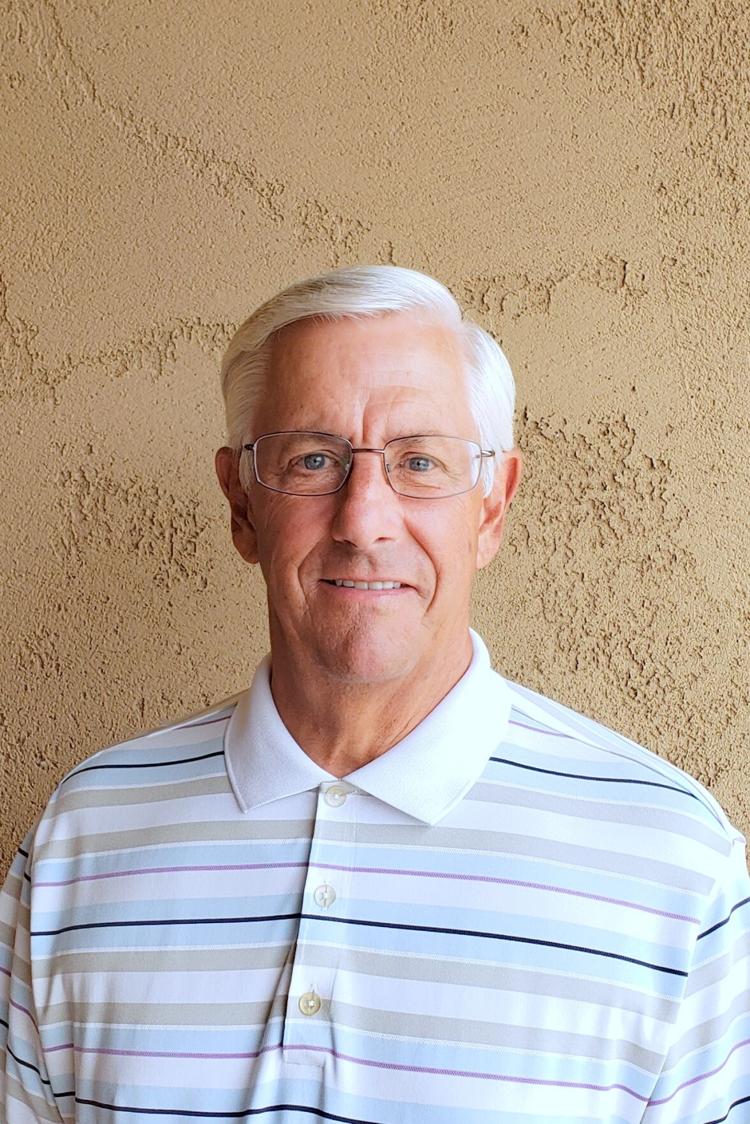 Richard Ulery: I retired after a 35 year career as a regional vice president in the commercial property-casualty insurance industry. I moved to Green Valley from northern California in 2017. I volunteer as a precinct committeeman in Pima County and in my church. I was appointed to the Continental Board in January 2020.
1. What are three goals for the next two years?
Kelley Allen: My goals over the next two years is to help our school take advantage of grants and other funding sources. Our teachers have so much heart and passion and deserve more resources. 
I'll monitor student performance trends and coordinate student expectations as our kids graduate and move on to Walden Grove. 
I'll hold myself, the administration and staff accountable for improved outcomes and advocate and support the need for improved learning.
Laura Cortez-Estrada: My three goals for the next two years are; maintaining the school resource officer position, transparency within the Continental school budget and encouraging parent involvement in the school and their children's education.  
With all the civil unrest that is taking place within our country at the moment and the negative response to law enforcement officers, the calls for defunding the police and the removal of school resource officers from schools, it will be my main goal to fight to keep our school resource officer position open and active. They are the main line of defense against violence and disorderly conduct on our school campus. To think that a small school such as Continental is immune to this is naïve to say the least. Our children's safety and the safety of the staff should be the first priority.  
Transparency within the school budget, requests for additional funding and budget increases should be of the utmost importance. Parents should know where the money is going and that it is actually going to programs that are going to benefit their children and not just to line the pockets of the school.
Children should not be seen as a source of money and additional funding but should be seen as a blank canvas that needs to learn, be shaped and molded into a functioning member of society, who will go on to achieve great things in this, the great United States of America. 
Thirdly, I would encourage parents to be more active within the school, their child's education, and attending board meetings. If you have a concern about the budget, the curriculum, a teacher, a teaching style, a child's behavior etc. you should be able to attend a meeting, speak about your concerns and have the confidence that you are being heard. Know that with me on the school board, you will be heard and each and every concern presented at the school board meeting will be heard and taken into consideration. I am on the side of the child and the parents and believe that school should be about the child's education and not about how much money that child brings to the school through their attendance. I feel this is something that a lot of schools have lost sight of throughout the years and I would like to see it return to what school once was.  
Paul Fitch: My first goal is simple. I will ask questions. How can we get parents more involved in their kid's education? Do teachers and administrators listen to the concerns and opinions of parents over the education bureaucracy? In other words, I will roll up my sleeves and make sure parents are directly involved in their children's education. If I am honored to be a School Board Member, I will establish a monthly parent meeting to know what the parents and community members are thinking. 
My second goal will be to determine if our district promotes student responsibility, self-reliance and resilience. While it is obvious our kids need to learn their ABCs, parents need to know we are teaching their kids to be independent and resourceful learners. We need to establish a powerful work ethic in our students, starting in kindergarten. 
My third goal is to promote students' natural talents over a curriculum from the education bureaucracy. Every student has talents and strengths that should not be ignored. As a Board Member, I believe it is my responsibility to promote and make sure we have a learning environment that is exciting and engaging for every child. No kid should fall through the cracks of the education floor.
Andrew McGibbon: 1)  Raise the bar of achievement.  The current statewide average for most subjects is simply unacceptable.  Continental should be creating the new standard. Covid has certainly set us back, but we are up for the challenge.  
2)  Increase student knowledge on how our government works, the constitution and the importance of teaching factually accurate history. 
3)  Master the fundamentals of proper communication, especially in writing. The phone-texting world has produced too many kids that cannot communicate effectively not only on paper but in person.  I feel that it is important to return the human element to basic communication. When Continental graduates enter the real world, they will be able to set themselves apart from the crowd because they are the ones that can clearly articulate their ideas without a phone in their hand. Basic human communication seems so trivial but will one day be the exception in a world of electronics.
Richard Ulery: 1.Pursue policies that will ensure that every Continental student can read, write and speak English at or above grade level standards.
2. Establish measurable annual goals for every grade level to increase the percentage of students grading as proficient or highly proficient based on state assessment standards in Math and English Language Arts.
3. Ensure that our tax dollars funding education are spent prudently and transparently.
2. How will you keep CESD safe and informed through the school year while moving forward as we come out of the pandemic?
Kelley Allen: As we navigate through and come out of the pandemic I know that there will never be a plan or policies that pleases everyone. Our best option is to move slowly and carefully and listen to the experts. We need to protect the students and our staff. As a parent I definitely understand the importance of being informed. There's a lot of technology we can use to accomplish this; automated emails and texts as well as bulletins on our website. 
Laura Cortez-Estrada:  School should resume as usual, increased sanitation, especially in high traffic areas should remain in place. Parents should be informed of changes on campus and within the community and should continue to be allowed to have the choice to send their child to school or to keep them at home. Online resources and classes should continue to remain an option for as long as parents feel it is unsafe for their child  to return to school. However, the goal and top priority should be getting kids back in school and keeping them there. There is no, one shoe fits all unfortunately, but being able to accommodate as many families as we can should be the top priority. Kids need normalcy and interaction with children their own age. They need to see faces in order to get to know a person's identity and they need to be able to interact with others in a relaxed environment. They need this to aid in their development that will affect their adult life. Continental school should remain informed of what is going on in the community, students that have had direct contact with someone affected with COVID-19 should remain home until it is safe to return to school, and parents should be able to have easy access to school policies, protocols, and plans involving the pandemic. 
Paul Fitch: As our medical profession learns more about the COVID-19 virus, and, hopefully a vaccine is developed that will prevent the spread of the disease, I will be instrumental in our effort to keep our students protected from the effects of this pandemic. I will maintain a constant review of the science that is developed on this illness and, working with the rest of the board, develop policies that will slow, or, if possible, stop the disease from affecting our students to the greatest extent possible.
Andrew McGibbon: As current board president I was involved in the COOP (Continuity of Operations plan) written by Continental staff. It very clearly outlines each step necessary to help ensure student/faculty safety when returning to the classroom.  I could not be more proud of the staff for creating this document and sticking to its content when school began to reopen. The District must keep communication lines open with parents and health care officials at all times. As a parent I want everything to work flawlessly and hope no one ever gets sick but reality dictates that you can only do your very best and continue to move forward with confident but cautious steps.
Richard Ulery: The Continental staff has done a phenomenal job in responding to the COVID crisis. Most of our students are back in class. Extraordinary steps have been taken by our staff to minimize exposure to the virus for students, teachers and staff through use of face masks, frequent hand washing, social distancing and temperature checks. We must do everything we can to maintain in-class instruction for the educational benefit of our kids.
3. What are the biggest challenges for CESD over the next two years?
Kelley Allen: The biggest challenge facing CESD in the next two years is figuring out how to expand as our community grows. Our school district has grown leaps and bounds over the last 15 years and is expected to develop even more. This will require new classrooms and more teachers. Schools have a very tough time growing quickly with limited resources but our children should not have to suffer for it. Every child deserves the best education available and I'll work to make sure that happens.
Laura Cortez-Estrada:  The biggest challenge CESD faces is getting all kids back in school and returning the day to day operations back to normal.  No masks, no social distancing, bringing sports back, and resuming classes and recess as usual. Many parents do not feel comfortable with the current safety measures and guidelines, finding them to be extreme, while others believe it is not enough and find that school is still an unsafe place to be.   
Even when the CDC gives the all clear, I think many parents will still have that fear of what if?  We have essentially been in lockdown and out of school since spring break in March. Many people have been living in fear of the unknown surrounding the virus and it is not something that you just wake up one morning and suddenly you're no longer scared or fearful. Making sure parents feel like their child will be safe at school and making accommodations for those who want their child to continue to wear a mask, etc. should be a top priority. Making that child feel like they are not different and protecting them from being singled out as being different should also be of great importance to staff and the administration.  
Paul Fitch: The school board represents parents, not the teachers, administration, or the education bureaucracy. Therefore, the biggest challenge facing our district is changing the bureaucratic status quo. I will work for parents as their eyes and ears in our district. I will treat my responsibility as a Board Member as if each student was my own.
I am asking you to vote for me because I will always seriously treat your tax dollar investment in public education. Every time I am asked to vote as a Board Member, I will consider the following:  "Is this a serious and responsible expenditure of your tax dollars? Will the decision I am asked to make truly help our kids or expand the education bureaucracy. I sincerely solicit your vote on November 3rd.
Andrew McGibbon: A few of our biggest challenges include maintaining the small family feel of the school while adjusting to the tremendous growth. Continental might very well be the last time in these kids lives where they aren't simply a number on a computer screen and are in an environment where people know each other names and treasure the small class size and personal attention. Another challenge is keeping our amazing staff here. We have done the best we can to retain top quality teachers and attract new talent. I hope that new educators see the advantages of Continental and appreciate its size and hometown atmosphere as well as our willingness to think outside of the box.
Richard Ulery: Improving student academic performance so our kids are superbly prepared for their secondary education.
Ensuring Continental Elementary School's financial stability during these difficult economic times in our district.