Charges have been dismissed against a Vail man accused of killing his passenger in an alcohol-related crash on Interstate 19 in February 2018.
The charges against Dustin L. Pitts, 24, were dismissed without prejudice, meaning they can be refiled in the future, Deputy Pima County Attorney Bruce Chalk said.
"We're still doing some investigating to see if there's more evidence out there that will help us decide if we go forward with prosecution," Chalk said.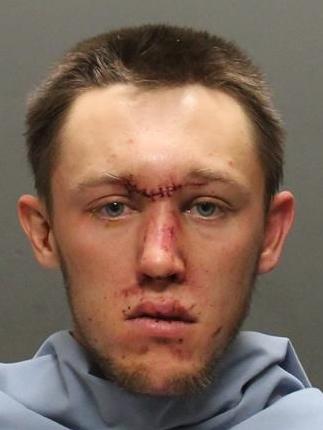 Pitts had been facing manslaughter, two counts of endangerment and three driving under the influence charges, including extreme DUI.
Witnesses told Department of Public Safety officers Pitts was driving south on Interstate 19 in a Cadillac when he rear-ended a Ford passenger car between Papago and Pima Mine roads and continued on, according to the court documents.
The driver of the Ford followed Pitts as he traveled more than 100 mph and saw him lose control of the Cadillac, run off the road into the median and roll, according to the court documents.
According to DPS, Pitts' passenger, Blake Durler, a 28-year-old Tucson man, wasn't wearing his seatbelt and was thrown from the vehicle and died at the scene.
Pitts, who also wasn't wearing a seatbelt, had to be extricated from the car. After he was treated at Banner University Medical Center, Pitts was arrested and booked into the Pima County Adult Detention Center.
According to an interim complaint filed in Pima County Justice Court, blood drawn at the hospital Pitts had an alcohol level of 0.249. A driver in Arizona is considered impaired at 0.08.
Chalk declined to comment on the reasons behind the dismissal, however, court records indicate Pitts' attorney, Michael Bloom, believes Durler was driving the Cadillac. Although court documents indicate Pitts admitted he was driving, Bloom said Pitts was found inside the Cadillac with his feet out the passenger window.
Bloom also indicated in court documents that none of the eyewitnesses were formally interviewed by police until 20 months after the crash and an officer acknowledged he did not "fairly present the facts" while obtaining a search warrant for Pitts' blood, so it could be deemed inadmissible at trial. 
In addition, the DNA evidence at the crash scene was contaminated, Bloom said.
Bloom unsuccessfully argued to have the case dismissed with prejudice.
A civil suit filed by the driver of the Ford, Ivan Cruz, 24, of Nogales, remains open.