The Arizona Court of Appeals has ruled a Pima County Superior Court judge erred when he stacked the sentences of a Tucson man convicted of killing a Sahuarita woman in a DUI-related crash in 2016.
In August 2017, Judge Christopher Browning sentenced Scott Woodington to 48 years in prison. He gave Woodington 22 years for the second-degree murder of Amy Hill and a total of 26 years for two counts of aggravated assault, four counts of aggravated driving under the influence, two counts of endangerment and one count of criminal damage.
The Court of Appeals agreed with Woodington's defense attorneys that the second-degree murder charge and the aggravated assault charges stem from the same act and thus the sentences shouldn't be served consecutively. The judges said Woodington needs to be resentenced on the murder charge.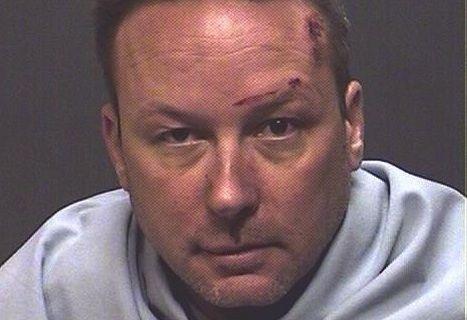 During Woodington's trial, an accident reconstructionist and other experts testified Woodington was driving about 87 mph on May 2, 2015, when he struck Hill, 50, on Sahuarita Road near Alvernon Way and pushed her motorcycle several hundred feet.
Woodington had more than a dozen drinks before getting into his car, Deputy Pima County Attorney Robin Schwartz told jurors during his trial. Eleven people called 911 over the next several minutes to report a suspected drunken driver on Interstate 10.
Woodington, who has five prior DUI convictions, struck a vehicle at Interstate 10 and Rita Road, but continued on. A short time later, he came up on three motorcyclists near Sahuarita Road and Alvernon Way.
Woodington struck the bumper of Frances LaFreniere's motorcycle, prompting her and fellow biker Jon Hone to stop. Woodington stopped briefly, then continued on, striking Hill moments later.
Schwartz said he only stopped his vehicle after his airbag deployed.
Hill had internal bleeding, a severed and broken spine, a traumatic brain injury, a collapsed lung and lacerations, Schwartz said.
Over the next 111 days, she endured surgeries and battled infections before dying of sepsis Aug. 21.
Woodington, whose most recent DUI was six months earlier, had a blood alcohol content of 0.290.
Woodington's attorney acknowledged his client was guilty of all the DUI charges, but had asked jurors to consider convicting Woodington of criminally negligent homicide instead of second-degree murder.
In addition to serving his sentence in the Hill case, Woodington is serving a consecutive sentence of 11 years for one of his prior DUI cases.