Last year, the Rev. Sandy Johnson thought she'd probably be out of a job come 2020 after delegates from around the world voted to finally enforce a longtime United Methodist Church prohibition on same-sex marriage and LGBTQ clergy.
Things are looking brighter, Johnson said.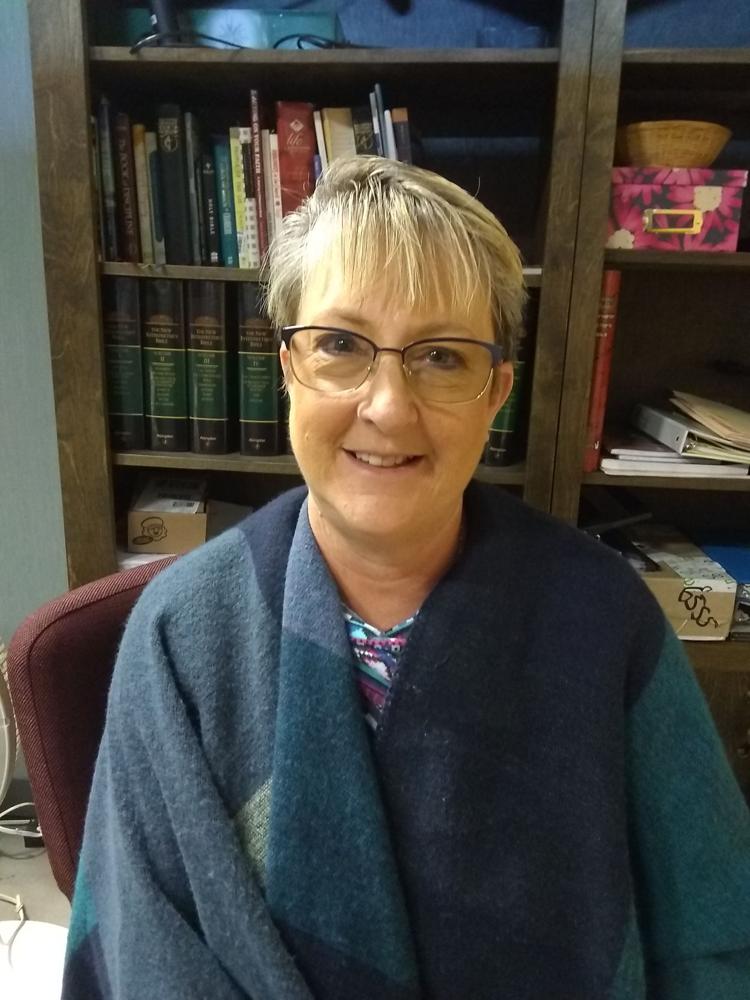 Johnson was appointed pastor of Santa Cruz Valley United Methodist Church in Sahuarita in July, five months after hundreds of delegates met in St. Louis to address how the church should handle LGBTQ issues.
At the end of the conference, delegates voted, 438 to 384, to pass what was called the Traditional Plan, which states "the practice of homosexuality is incompatible with Christian teaching." Although that had been the official stance of the church since 1972, same-sex marriages continued to be performed and gay clergy continued to be ordained. This was a vote to start enforcing it.
About 43 percent of the delegates in St. Louis were from abroad, mostly from Africa, and they overwhelmingly supported a ban on homosexuality.
Johnson, whose daughter is transgender, had hoped the delegates would approve the One Church Plan, which would have allowed churches to decide individually whether to ordain and marry those those in the LGBTQ community.
When the vote went the other way, Johnson and other liberal clergy members weren't sure what to expect. 
"All of us were like, 'Are the traditionalists going to come and file charges against us?' That was part of what they said they were going to do," Johnson said. "Jan. 1 came around and we wondered, what are they going to do? Are they going to fire all of us?"
There was even talk of progressive congregations splitting from the denomination.
A second look
Several months after the convention, a variety of groups submitted plans to present to the church's legislative body this May in the hopes of reversing last year's decision, Johnson said. The  plans basically make the same arguments as last year.
Suddenly, another plan surfaced this month. Sixteen people representing every viewpoint imaginable had gotten together with well-known mediator Kenneth R. Feinberg and crafted a plan called the "Protocol of Reconciliation and Grace through Separation."
Feinberg is the lawyer best known for negotiating settlements after the 2010 BP oil spill and the Sept. 11 terrorist attacks.
Instead of progressive congregations walking away from the church, it calls for the traditionalists to separate from the church.
"I'm not sure how they managed to do this, but the traditionalists have said that (under this plan) they will exit, they will separate from the church," Johnson said. "They will gracefully exit, they will keep their properties and they will receive $25 million from the global church and they will do business as a different church."
Johnson believes the plan has the best chance of passing, but there's a hiccup.
Bishop Bob Hoshibata, who presides over the UMC Desert Southwest Conference, said the plan was submitted way past the mid-September deadline for new legislation.
The only way it will get voted on is for the plan to be translated into the proper legislative language and for someone to figure out a way to get it in front of the church's legislative body. 
One possibility is for someone to introduce it from the floor, Hoshibata said. Another is for one of the church's conferences to call for a special session.
The translation part is already underway, but if the plan is to get before the legislative body of the church something is going to have to happen quickly, the bishop said.
The General Conference is scheduled for May 3-15 in Minneapolis.
Hoshibata and Johnson are hopeful the new plan will make it to the floor. Hoshibata went so far as to talk about life post-separation.
"I'm convinced that the post-separation United Methodist Church can have a life that is centered in ministry and not bogged down by disputes related to human sexuality and more able to engage in respectful conversations about those things we disagree about," Hoshibata said.
Hoshibata believes the people within the United Methodist Church, including those in Sahuarita and at UMC of Green Valley, fall into three groups: The centrists, who believe they can live in the same church with people of different beliefs on human sexuality; and the traditionalists and the progressives, who can't live with people who believe differently.
"Most of the people I converse with are hopeful we can remain together and that we can live with our differences about human sexuality," Hoshibata said.
They believe that because they've been members of the same fellowship for years and have faith, he said. He finds the fact no one got everything they wanted in the "Protocol of Reconciliation" encouraging.
The bishops involved told him the discussions were contentious at times and yet, in the end, everyone agreed and signed it, Hoshibata said.
"As the protocol stands, I think it's a hopeful sign for the church," he said.
The Rev. Deanna Self-Price, pastor of the United Methodist Church of Green Valley, said she urges her congregation to show "patience and prudence" because no one knows what is actually going to happen in May.
She said that over the last year her church, which has close to 500 members, has been "on a journey of learning and discovery."
In the end, a committee was created within her church to draft a "welcoming statement" that was voted on and unanimously approved by the church's council after input was provided by other members of the church, she said.
Funding has also been provided to publish the statement in the Green Valley News and Sahuarita Sun for a couple of weeks, she said.
"Welcome to the United Methodist Church of Green Valley - a caring congregation that affirms all of God's children regard-less of age, race, national origin, sexual orientation, gender identity, political persuasion; or anything else that might separate us from one another. We work to ensure an environment of safety and trust, where spiritual journeys can be shared, and each person is treated with dignity and respect. All are invited to participate fully in life of our church as we walk with Christ in the light of God's unconditional love."
A change of heart
Johnson said she doesn't anticipate Santa Cruz Valley, which has a congregation of 60 to 70, will separate from the denomination should the Protocol of Reconciliation get adopted.
"We have a wide variety of theological beliefs represented in our congregation. There are people who adopt a very traditionalist view of theology, but I have encouraged this particular church to be kind of a poster church for diversity that works well," she said.
Johnson said she sometimes reminds her congregants that John Wesley, the spiritual founder of the United Methodist Church, often said that while church members may not all think alike, they should love alike.
If her congregants surprise her and separate from the United Methodist Church, Johnson said she would not be able to stay, she'd seek an appointment elsewhere.
"This issue is very near to my heart because I can't belong to a church that doesn't welcome my daughter," Johnson said.
If the Protocol of Reconciliation moves forward, Johnson said she expects the Book of Discipline to immediately be revised to "take out the harmful language that speaks against LGBTQ folks" and to create a new policy on same-sex weddings.
Johnson, who joined the clergy eight years ago, said she originally thought homosexuals were committing a sin, but she met five gay men while in the seminary. They shared their stories of abuse and their stories, combined with her studies, changed her mind.
"My interpretation of Scripture is that being homosexual is not a sin. People who are homosexual, if you know them or do any research, they pretty much have agreed they are born that way. They are not created, they are not recruited, it is not a choice," she said.
"This topic has distracted our Methodist church, I think, for the last 30 years. We've been fighting about human sexuality when we should be paying a little more attention to more pressing issues, like climate change, crisis at the border, mental health, homelessness, do you want me to go on?" Johnson said. "It has been a colossal waste of resources."