A half-century tradition started by the La Canoa Lions Club ended Friday when Bingo was called out for the last time at the East Center.
The evening's big winners were Jack Stoddard and John Gingerich, who each took home $500. Friday night's swan song brought out 22 players.
"For 50 years our club has been hosting Bingo on Friday evenings, September through May, for the public," said club president Dick Pomo.
It was social time for players (and a chance to pick up some cash) and brought in money for the club, he said.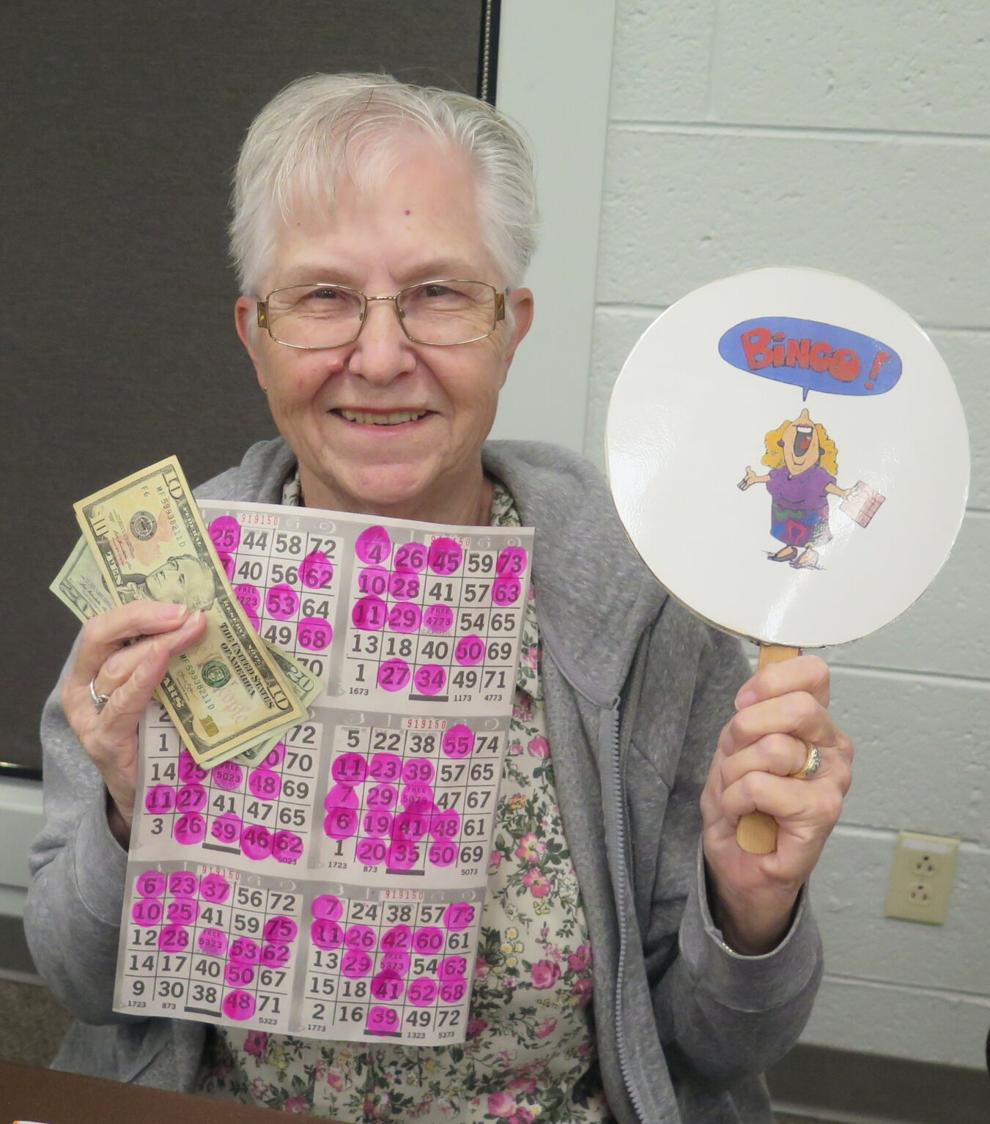 "The reality of time and aging has caught up with us and we are no longer able to continue this project," he said.
Berta Zander said they saw Lions Club members aging out but few coming in to take their place.
Pomo said club members who enjoyed Bingo as a social get-together gather several times a year "and they will continue to."
Club administrator and Bingo chairman Joel Keyte said that during the pandemic, from February 2020 through October 2021, the La Canoa Lions Club donated $20,700 locally and nationally. Local recipients included Friends In Deed, the Amado-Green Valley Food Bank, Posada Life Community Services, Salvation Army of Green Valley, the Southern Arizona Association for the Visually Impaired and five other organizations
National donations were also made to Guiding Eyes for the Blind, Leader Dogs for the Blind and the Lions Club International Foundation.
The final game ended on a good note for Betty Spirito, who won $50, and Carol Walbrink, who also picked up $50. Shirley Stoddard won $25 in a drawing and was delighted. They were just a few winners that evening. 
History of Bingo
Bingo dates back to 1530 and a lottery game in Italy called "Lo Giuoco del Lotto D'Italia." In the late 1770s, it was played in France by the wealthy, where it was known as "Le Lotto."
When "Beano" came to the U.S. in 1929, it was first played at a carnival near Atlanta. A dealer would choose numbered discs from a small box and players would mark their cards with beans. If they won, they called out "beano!"
Toy salesman Edwin S. Lowe took the game from Georgia to New York and renamed it Bingo after he heard a woman accidentally yell that instead of beano.
Bingo became popular as a fundraiser when a Catholic priest from Pennsylvania asked Lowe about using the game to raise money.
By 1934, about 10,000 bingo games were played weekly across the country. Bingo is played in churches and by non-profits and are allowed as fundraisers except in Utah and Hawaii, where gambling is prohibited.