A Tucson insurance agent sentenced to more than four years in prison for defrauding clients out of more than $1 million has been indicted in two more fraud cases, including one involving a Green Valley man.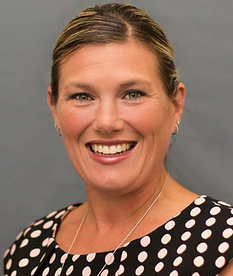 Koreasa "Kory" M. Williams was taken into custody to begin her 51-month term after she was sentenced Dec. 17 for defrauding nine clients of her GLAM Insurance Services, which did business as Williams and Associates.
But she's not through with court yet.
Williams, 46, was indicted Nov. 23 and Dec. 8 in U.S. District Court of Arizona in two more fraud cases and will be arraigned Thursday, where she is expected to enter a plea.
Wire fraud
In the first case, Williams was indicted Nov. 23 on two counts of wire fraud involving three checks from a client totaling $50,000. Williams was supposed to invest the money but instead deposited it into her personal bank account and used the funds "to her own use and benefit," according to the indictment.
The wire fraud — electronic transfers of checks to her own account — occurred in 2017 and 2018, according to court documents.
Cover-up
The second six-count indictment involves a Green Valley man defrauded of more than $1.3 million.
According to the indictment, Williams "needed money to 'pay-off' the victims of an earlier scheme" — a reference to the just-completed case where Williams pleaded guilty and was sentenced this month. The indictment said Williams was attempting to head off a criminal investigation and a probe by the Arizona Department of Insurance.
According to the indictment, Williams met the Green Valley man in September 2018, and "fraudulently ingratiated herself" and "developed a relationship with him, and caused him to trust the defendant's financial advice and counsel."
In October, she convinced him to "unnecessarily transfer several of his investments into several annuities," resulting in substantial commissions to her "but to the financial detriment" of her client, according to the indictment.
By November 2018, Williams' earlier fraud scheme "began to unravel," according to the indictment. She hatched a plan to stay out of trouble but it meant she needed access to more money, according to the indictment.
Williams retained a Tucson law firm through which she planned to repay the nine victims in the earlier case, telling the law firm she had "a rich uncle in Green Valley" who would loan her the money to pay the debts.
She knew her Green Valley client had the money because she had convinced him to cancel several life insurance policies in November 2018, and place the $1 million in proceeds into what he thought was a new annuity, according to records. He was actually writing a check to the law firm. In January and February 2019, nearly $864,000 of his money was used to pay back Williams' victims, according to court documents.
Still, Williams was short of the cash needed to settle a 2016 civil lawsuit filed against her, her husband and GLAM. Her client declined a request to loan her $400,000, but was convinced to make a $100,000 loan he thought was an investment in her GLAM insurance company. He gave her another $120,000 in June 2019, though he couldn't recall what it was supposed to be used for, according to the indictment, but said it was not for Williams' personal use.
Williams obtained another $124,252 from the victim in late 2019, "through her fraudulent use of In Its Time," a nonprofit "ministry" she had set up. The victim was told he could transfer money to the nonprofit until his own charitable foundation was set up to provide for his special needs daughter. That never happened and Williams used the money for herself, according to the indictment on six counts of wire fraud.