Calling it "one of the best discoveries in recent years in the world," Hudbay Minerals said Tuesday that it likely will mine its Copper World project on the western side of the Santa Rita Mountains ahead of the proposed Rosemont Mine on the eastern side.
The earliest production would begin is 2027.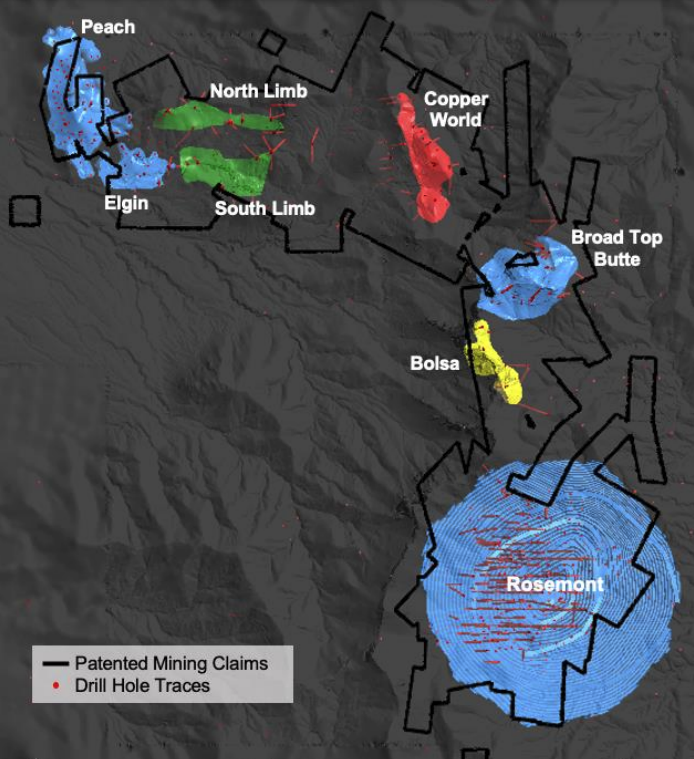 The decision — not yet official — is based on exploration work in 2020 and 2021 that has now identified seven deposits as potential viable open-pit operations. Hudbay had announced in March that it discovered the potential for four open-pit mines within view of Green Valley and Sahuarita. Quail Creek is about eight miles west of the nearest edge of Copper World.
Copper World — Hudbay's name for a series of deposits at the northern end of the range on and west of the ridge line — has several advantages over Rosemont, which has been stalled in court for two years.
Copper World's deposits are near or at the surface, higher grade than Rosemont and are on 4,500 acres owned by Hudbay. Launching the project on private land means Hudbay would need three state permits and would not require the federal NEPA process, the National Environmental Protection Act.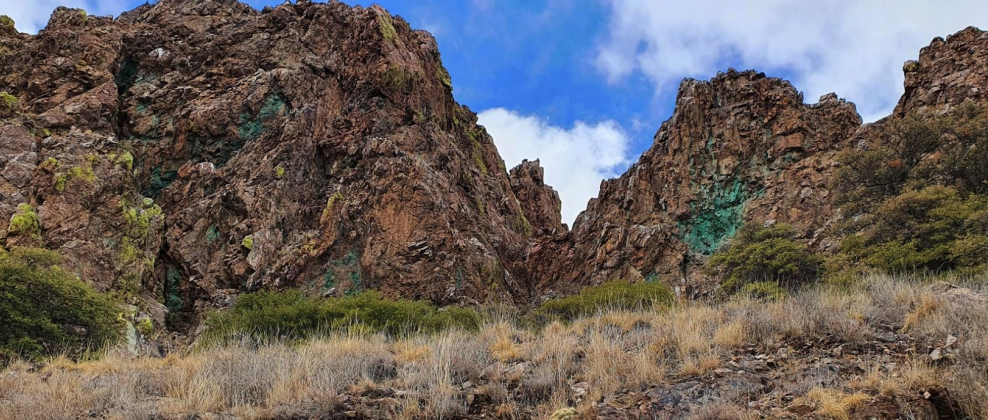 Most of Rosemont's proposed pit is on Hudbay land but it needs federal land to place the waste, which meant working with 18 state and federal permitting agencies.
Cashel Meagher, Hudbay senior vice president and COO in Toronto, said Rosemont would require "90 million tonnes (metric tons) of pre-strip" — waste rock — before reaching copper. Copper World would require minimal waste rock removal. In terms of time, it could take a year before reaching copper at Rosemont, where Copper World would be almost immediate in some locations.
Rosemont stalls
Rosemont stalled in July 2019, days before it planned to begin mine construction, when U.S. District Court Judge James Soto said the U.S. Forest Service made a flawed decision in approving Hudbay's plan to dump waste rock on Coronado National Forest land. Soto said Hudbay failed to show it had mining rights, making its claim to the land invalid.
The case has been appealed to the 9th Circuit Court and a decision is expected as early as this year.
Two years of drilling
In Tuesday's phone call with investors, Hudbay executives outlined the past two years of exploratory drilling in Copper World and what comes next.
Regardless of the 9th Circuit decision, Andre Lauzon, vice president of Hudbay's Arizona Business Unit, said, "for sure, Copper World is likely going to stand out as a strong candidate to start first."
Meagher called Copper World, "probably one of our in-house development projects most likely to move forward."
He said Copper World's deposits could yield up to two-thirds the size of the Rosemont operation.
Olivier Tavchandjian, vice president of exploration and geology, said Hudbay fast-tracked the exploration program this year because of positive results in 2020. He expects an economic analysis of the mineral resources in the first half of 2022.
Hudbay President and CEO Peter Kukielski said the economic assessment, a feasibility study, permit applications and three years of mine construction mean production at Copper World could begin as early as 2027, though a number of factors could affect the timeline.
The Bolsa Deposit, north of Rosemont and along the ridge line, is still being explored. It likely will extend between the Broad Top Butte site to the north (also at the ridge line) and Rosemont to the south. Hudbay told the Green Valley News on Friday that it plans to mine Bolsa and Broad Top Butte, "which will alter the profile of the ridge in localized areas."
Hudbay said it has also identified five new drill-ready exploration targets north and south of Copper World.