Looking out the door of a plane from 10,000 feet wasn't anything new for Eugene Friesen. He'd just never done it at age 92. 
Friesen lives in Green Valley and is training to make a jump next year in France during annual D-Day commemorations.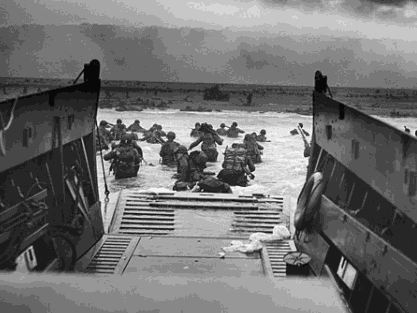 He was in Palatka, Florida, in April making his second tandem jump and plans additional training there before skydiving along the Normandy coast on June 6, 2023.  
"I'm going to attempt it," said Friesen, who will be 93 in a year. "Every D-Day there's a jump at Normandy. I want to go for it all the way."
Jumping isn't new to him — he parachuted 65 times as an Army chaplain with the 82nd Airborne Division. But this jump had a special feeling, he said. 
"I was very high, in the sense of being emotional for about a week when talking about the jump," he said.
Friesen, who was 13 on D-Day, said he wants to honor the young soldiers who died in World War II and is doing his best to stay in shape and make that happen for next year's 79th anniversary of the invasion.
He also hopes to reconnect with the 82nd Airborne, and reminisces about a Chief of Chaplains he served under, Frances Sampson.
"When I was chaplain, he lined us up. I was so nervous, he came right up to under my nose and asked, 'Is the Lord helping you now?'" Friesen said. "I have held high admiration for him."
He retired from the Army as a colonel and later became a missionary pilot in South America. 
Kenneth Bensen, a friend, said the first tandem jump didn't go so well. 
"He didn't pass the test," Bensen said. "He worked every single day to get in shape to do it. He is so determined."
The second tandem jump earned a thumbs-up. 
Until he jumps in France next year, he said he will look at this milestone in his training with his head held high.
"I'm very proud of that experience," he said.