A group of retired and working nurses in Green Valley is eager to roll up their sleeves and help out with the coronavirus vaccine distribution, but volunteers are only mobilizing in Tucson for now.
Lynne Severe is part of the RN Group of Green Valley. She said there are about 150 members, and many of her fellow nurses are eager to help with the vaccine rollout. But so far, they hadn't found much of a reception.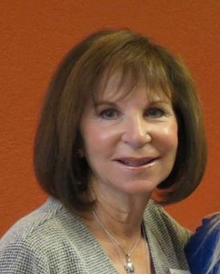 Severe, 75, has an active license and 52 years of experience. She wants to see a plan of action on how health departments and organizations will mobilize volunteers.
Pima County Health Department's Volunteer Coordinator Cecilia Nguyen said the county puts medical and non-medical volunteers to work, but they are only mobilizing them to two hospitals in Tucson – Banner University Medical Center and Tucson Medical Center.
The county has 427 active volunteers on its roster. Nguyen said the Medical Reserve Corps of Southern Arizona – where they pull medical volunteers from – has 260 active members on its roster.
She said the county had 20 non-licensed and 14 medical-licensed volunteers working every day at TMC last week. The county staffs the volunteers in two-week intervals at county-run sites.
That's the rub for Green Valley nurses. The county doesn't have any vaccination sites in Green Valley at this time. Nguyen said the county would reach out to the area's volunteers if it has Green Valley sites when vaccine distribution is more widespread.
Pima County recently moved those 75 years and older into the Phase 1B distribution, which includes education and childcare providers.
County Health Department spokeswoman Bonnie Leko Shapiro said that although the state reprioritized the age group, the county is still working with the Arizona Department of Health Services and CDC to distribute the vaccine.
"We are aware that in the age group, not all can easily get to central locations, which is what is being done for Phase 1A, and some people may be frail," she said. "We expect there to be further prioritization of the many groups that are currently specified as 1B – teachers, other health care workers and facility staff, protective service workers (such as law enforcement), critical industry workers, etc."
 ADHS Director Dr. Cara Christ reported the state would allocate vaccines directly to Walgreens and CVS as part of the Phase 1B expansion.
While pharmacies like Walgreens and CVS would make the vaccine more accessible for the public, it doesn't necessarily mean the county would need to tap in local volunteers for its distribution.
Nguyen said the county only mobilizes volunteers for its sites, and private locations would handle its staffing.
On Dec. 22, The Wall Street Journal reported supermarkets and pharmacy chains are on a nationwide hiring spree looking for thousands of pharmacists, nurses and pharmacy techs in response to the vaccine rollout.
Getting mobilized
Nguyen said anyone with a medical license wanting to volunteer for the vaccine rollout should go to the Medical Reserve's website at mrcsa.org for the application. Those without licenses can email the county directly at eocvolunteer@pima.gov.
She said even a nurse without a license could still assist by working in observation areas where their experience would suit them for identifying adverse reactions to the vaccine.
The county also staffs non-licensed people in other areas. Nguyen said volunteers helped with food distribution earlier in the year.
She said volunteering dropped off after stay-at-home orders lifted during the summer but said it's on the rise as news of the vaccine's distribution began to spread. Nguyen said the county notifies volunteers when mobilizing for a given area.
Still waiting
Pam Wigginton, 73, is a nurse practitioner who works as an independent contractor. Like Severe, she tried to find volunteer opportunities for the vaccine's distribution in Green Valley.
Wigginton said she had also run into problems trying to get a vaccination herself as a medical professional. She said the process is unclear for people like herself who don't work at a hospital or clinic.
She said Green Valley should have a vaccine distribution site and would like to stay in her community to work it.
Severe said she isn't interested in going to Tucson to volunteer either and also wants a Green Valley site for distribution.
Although there aren't any county sites in Green Valley or widespread vaccination outside of medical professionals in the Phase 1A step of distribution, Severe wants leadership to start getting volunteers in the area prepped and ready.
"They know this community has a large population that falls into that first category that's going to be qualifying for the vaccination," she said. "So why isn't anyone getting us prepared. What are they waiting for?"