The Green Valley Fire District has five crew members in California and Oregon helping out at several wildfires.
Public Information Officer L.T. Pratt is working on an incident management team at Oregon's Riverside Fire southeast of Portland. The fire, which started Sept. 8, has grown to more than 135,000 acres as of Tuesday.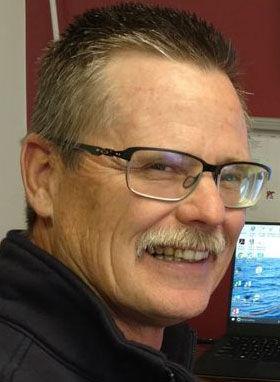 GVFD also has an employee at the Bobcat Fire in Angeles National Forest and crew members at the SQF Complex fire in southern California's Sequoia National Forest.
Pratt said several crew members are working in incident management, providing a variety of support to the firefighters working directly on the ground.
There are several types of incident management teams, based on the number of crew and their capabilities. He is on a Type One team, typically made up of 60 to 80 personnel.
"They're strictly there to manage, provide support and the logistical needs of firefighters on the ground," he said. "You have to make sure people have food, supplies, equipment, facilities, they manage all finances and contracts. They give all the support the boots on the ground may need to successfully fight the fire or incident."
The district also has a Type 3 fire engine at the SQF Complex fire.
Pratt said members of the engine crew are the "firefighters fighting the flames."
"They could be assigned to be hiking mountains and cutting fireline, laying hoseline, being involved in structure or house protection operations, depending on what the need is," he said.
Crew members left last week and could be there two weeks.
Nearly every year, the GVFD sends crew members to assist with other fires or incidents when requested but it varies on the level of emergencies occurring and the fire season. He said this year's season is particularly extreme.
"Last year at this time, teams only went out twice from May to August," he said. "This year, I've personally been out seven times to seven different fires and our crews have been out five or six times."
Pratt said it can be pricey sending their firefighters out but that cost is covered by the state requesting assistance.
"Green Valley taxpayers are not paying for fires in Oregon or California. Those expenses are paid by the forest or land owners where the fires are occurring and all that money is reimbursed to the GVFD," he said. "So people aren't paying for services outside their community."
Pratt also made it clear though they have crew in other states, there is plenty of help available to the community GVFD serves back home.
"The big thing people need to understand is even though we're sending crew from Green Valley, it doesn't mean Green Valley or any other districts are now short staffed or short handed," he said. "Our leadership makes sure our backyard is maintained and safe before we send resources out."
As of Tuesday, the Bobcat Fire had grown to 41,231 acres and the SQF Complex Fire was at 107,101 acres, according to the InciWeb incident information system.