When Scott Jessee started coaching the Sahuarita High School women's golf team about a year ago, the school gave him a handshake and key to the school's storage locker, full of men's golf gear.
"It was just this mess, with bags and clubs all over the ground. I had to ask if there were any women's clubs in there at all and was told I would just have to find out myself," Jessee said. "When we started, two of our girls had no bags, no clubs, and we really just had to cobble some things together."
But with the help of local supporters and an upcoming fundraiser at the Haven Golf Course, Jessee hopes to secure more than just new equipment for his growing team. Together with Marvol Barnard, president of the Ladies Professional Golf Association (LPGA) Professionals, they're looking to build up the next generation of junior girls' golfing here in Green Valley.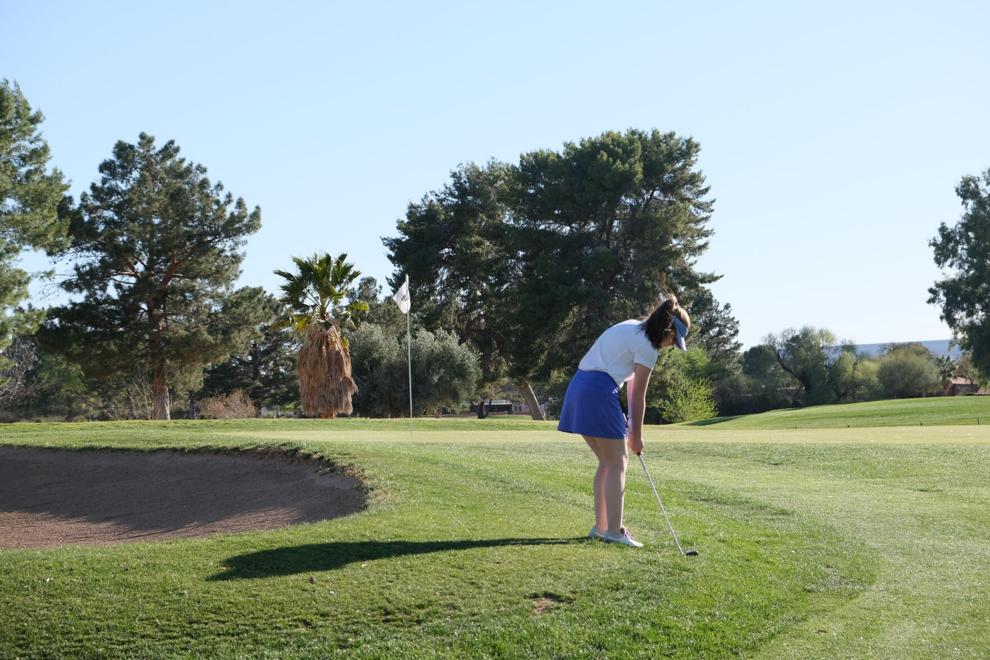 Girls' green
Over the last 20 years, the growth of girls' golf in the U.S. has far outpaced that of boys. In 2000, girls made up only 15% of all junior golfers. Today, of the 3.1 million juniors that played on courses in 2020, more than 34% were girls.
And in 2020 alone, the National Golf Foundation reported more than 450,000 females of all ages began playing the sport for the first time, making it the fastest-growing golf segment today.
It's this momentum, Jessee said, that likely contributed to SHS starting its first-ever women's golf team in 2019.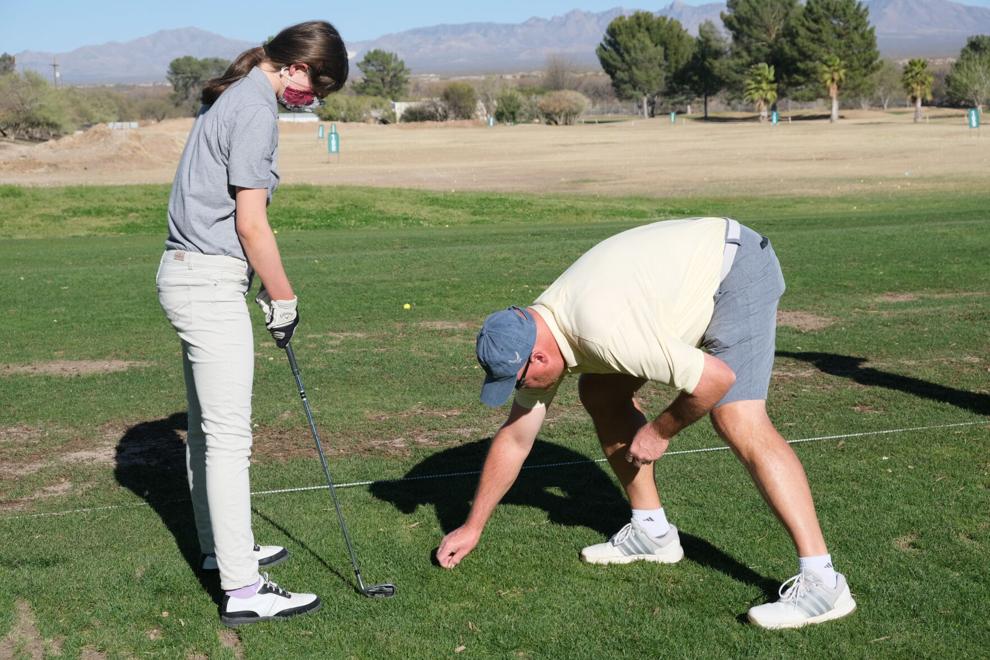 "Prior to two years ago, there weren't a lot of girl golfers, and if there were, they played on the boys' team," Jessee said. "But we had a team with three girls the first year and six girls last year. And this year… who knows," he said.
Rylee Koebnick, a junior on the SHS women's golf team, played co-ed her freshman year. But when she heard a women's team was forming, she jumped at the opportunity.
"I think it's pretty cool now that there's a lot more interest, and there is now a team for girls that other girls can join," Koebnick said. "I like that it's a chance to get outside and get some fresh air and also create friendships."
Isabella Dixon, a current freshman on the team, turned to golf in middle school when other sports didn't pan out. Though she's new to the sport, she's already seen her game improve by playing and learning alongside other girls on the team.
"It's still really fun because I get to go out and play, even if my scores aren't really great or don't count towards the team, and I feel like I've been getting better and better," Dixon said.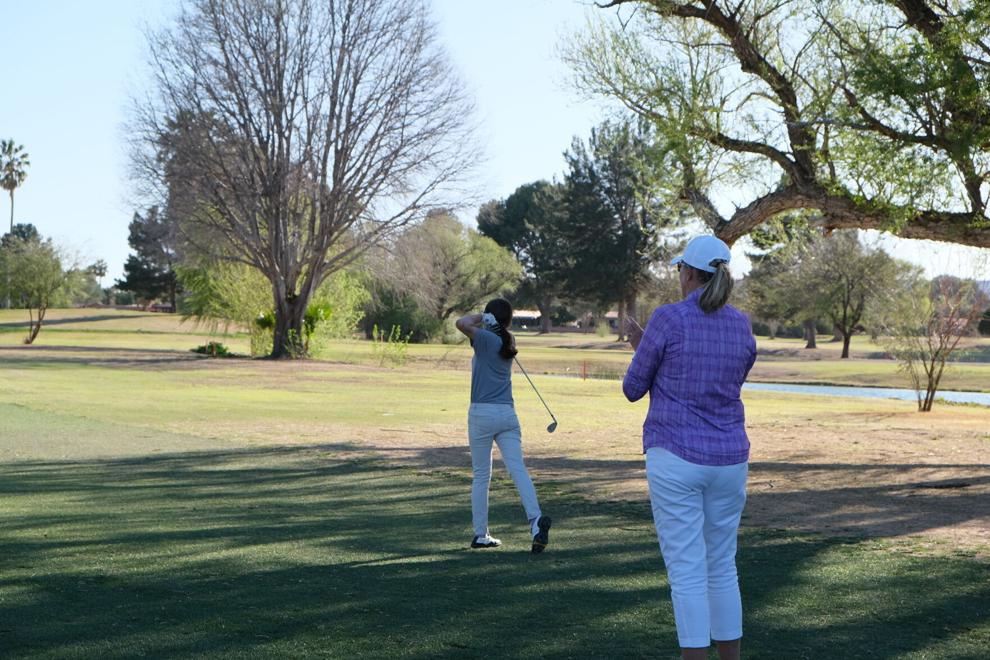 After coaching a number of sports and different age groups through the years, Jessee said the way this team has grown together, in both skill and confidence, is what sets them apart and has been one of the true joys of his coaching career.
"It doesn't matter what the shot or the score looks like, the first thing you hear from the girls is always, 'Good shot! Great work!' They're so supportive of one another, and not every team is like that," Jessee said. "With kids, when they see just a little bit of improvement, and then a little more, and a little more, it's just so cool to watch."
Beyond improving their golf game, Jessee said he hopes bringing more girls into the sport through this team will open up new opportunities for them later on.
"It's about bringing them into the sport, showing them how cool it is, and maybe that they could play enough to get scholarships," he said. "Or, if they keep working at it, maybe deciding they want to get into the golf business. It's giving them something else to do, something else to think about."
Building momentum
To take the team to the next level, Jessee knew he needed to tap another expert to help guide the program's future.
Marvol Barnard, who began her golf career in Green Valley at 38, has been teaching at the Haven Golf Course for almost two decades but hadn't yet done much work with getting younger girls into the game.
"Everybody's kind of trying to help with junior golf, but there was no real concentrated effort," Barnard said. "But when I met Scott and got to meet these girls, it just really drove my passion to help them and start growing the program."
As part of the drive to increase young girls' engagement with the sport, Barnard recently launched her own chapter of the LPGA*USGA Girls Golf in Green Valley. LPGA*USGA began with only a handful of girls in Phoenix and now reaches over 80,000 girls across the U.S., providing girl-friendly environments for juniors to learn golf.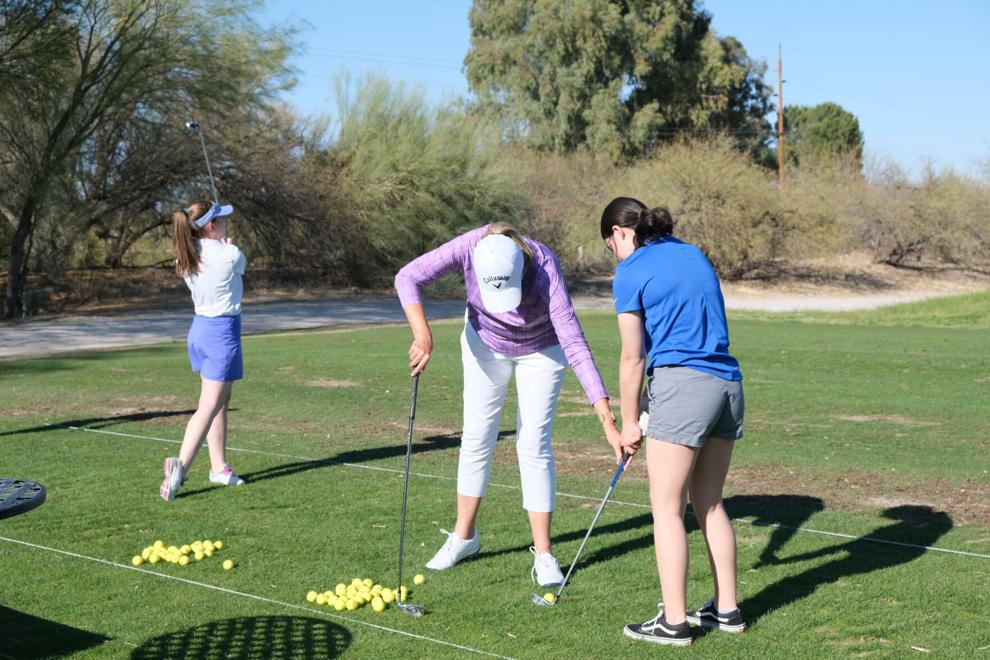 After being involved with the SHS team, Barnard said being intentional about getting more women into golf and the opportunity to give back to a younger generation keeps her in the game today.
"Here I was thinking about when I was going to retire, and now I'm like, 'Jeez! I've got to start a little girl's program and then junior high," she said. "I've got to stick around and see this thing through.'"
The fundraiser supporting the SHS women's golf team is at Haven Golf Course on April 10th, from 2-5 p.m., and will feature raffle prizes and a free putting clinic. Proceeds go toward securing new team equipment and building out the LPGA*USGA Girls Golf program in Green Valley.
"Green Valley is such a golf destination. We've got so many resources here, and people have such passion for wanting to help kids. It's really exciting to get some support, and like I tell them, we're building a program we really hope will grow and flourish here, and they're the pioneers of that," Barnard said.