Food banks across the state are worried seniors might not be getting enough to eat after seeing declines at distribution centers.
Now the state is stepping in to assist food banks with $1.6 million in assistance.
The state's package includes $525,000 for the Community Food Bank of Southern Arizona. According to Gov. Ducey's office, the funds are for a home-delivery model for 2,000 seniors in Pima County.
Community Food Bank Executive Director Michael McDonald said Ducey's announcement came as a surprise.
"We thought this was a longshot," he said. 
The Community Food Bank covers distribution and resource centers in Green Valley, Amado, and other Southern Arizona locations spanning five counties – Pima, Cochise, Graham, Greeley and Santa Cruz.
McDonald said they want to apply the $525,000 toward two potential Community Food Bank projects. One is delivering the Commodity Supplemental Food Program box to recipients.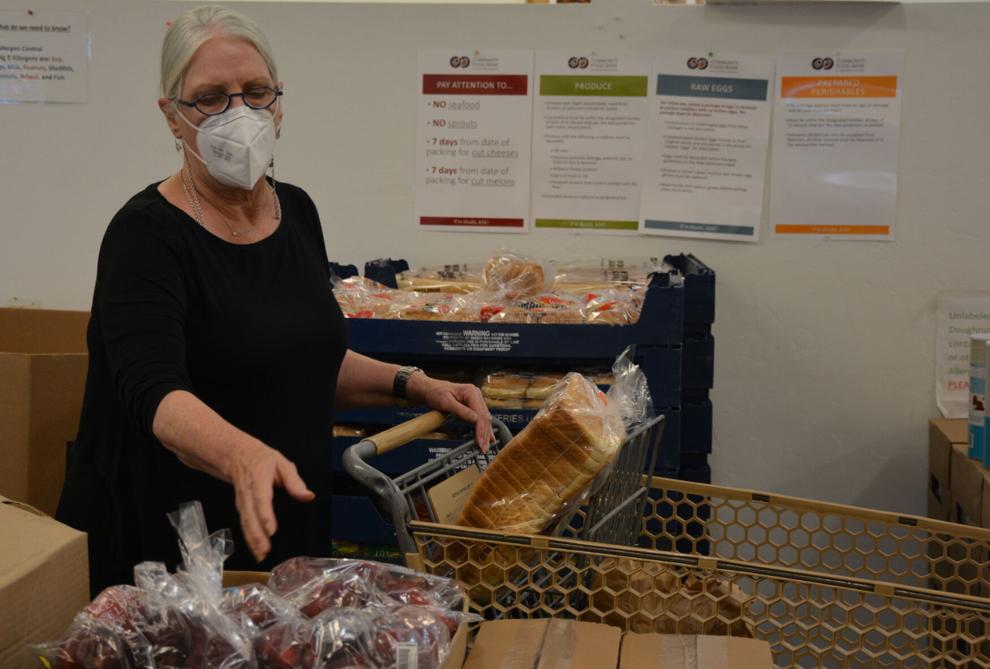 The CSFP box is a federal program through the U.S. Department of Agriculture and is for seniors. 
"It's only for seniors, 60 years of age and older," McDonald said. "They'd already be enrolled in the program, and there's about 9,700 of them in the five counties. We've seen a lot of seniors not showing up to pick up that food box."
He said about 20 percent of seniors stopped picking up the boxes during the pandemic.
However, McDonald said he still needs more clarification on whether the state would allow the Community Food Bank to use the assistance to deliver the CSFP boxes across their entire service area.
"The likelihood is that seniors in the greater Green Valley and Amado area would get served by that home delivery, but it's not a guarantee until we get all the details from the governor's office," he said.
The Sahuarita Food Bank is a Community Food Bank partner agency.
Sahuarita Food Bank Executive Director Carlos Valles said that while the food bank has seen a rise in new clients they've also seen declines in the numbers of seniors who were regular clients over the last six months.
"We found out that there are two main reasons that they are not able to come regularly – lack of transportation, and many of them have underlying health issues," Valles said. "Many of them depend on transportation with friends, family, neighbors. We have many senior clients who are afraid of leaving their homes with their health issues."
Helping neighbors
Rio Rico resident Amy Oliver started picking up food for several people in her community after the pandemic began, including some who could not travel to resource centers.
She wondered if some of the seniors who can't make it to food banks are receiving assistance from other friends, relatives or neighbors who pick up food during a Community Food Bank weekly program that doesn't require registration.
Oliver has used the program to take food to some people.
McDonald said other major food bank agencies around the state reported 20 to 25 percent drops in seniors who regularly visited resource centers for assistance.
The USDA provides limits on how many people can enroll in the program, and McDonald said the Community Food Bank is tapped out on CSFP slots.
However, the Community Food Bank has another program where they buy produce from local farmers and provide it to seniors.
McDonald said this program could enroll new seniors and hopes to include it in the state's $525,000 assistance.
"The fresh produce, this other program, would also get delivered to where people live," he said. "They wouldn't have to do anything; it just shows up. It would be residential facilities for seniors that are interested in allowing us to come in and drop off the produce."
As for the CSFP recipients, McDonald said they hadn't tried reaching out to them yet to see if they were receiving enough food since they had no means of delivering the boxes.
After the Community Food Bank receives usage requirements from the governor's office, McDonald said they would begin contacting CSFP recipients for deliveries.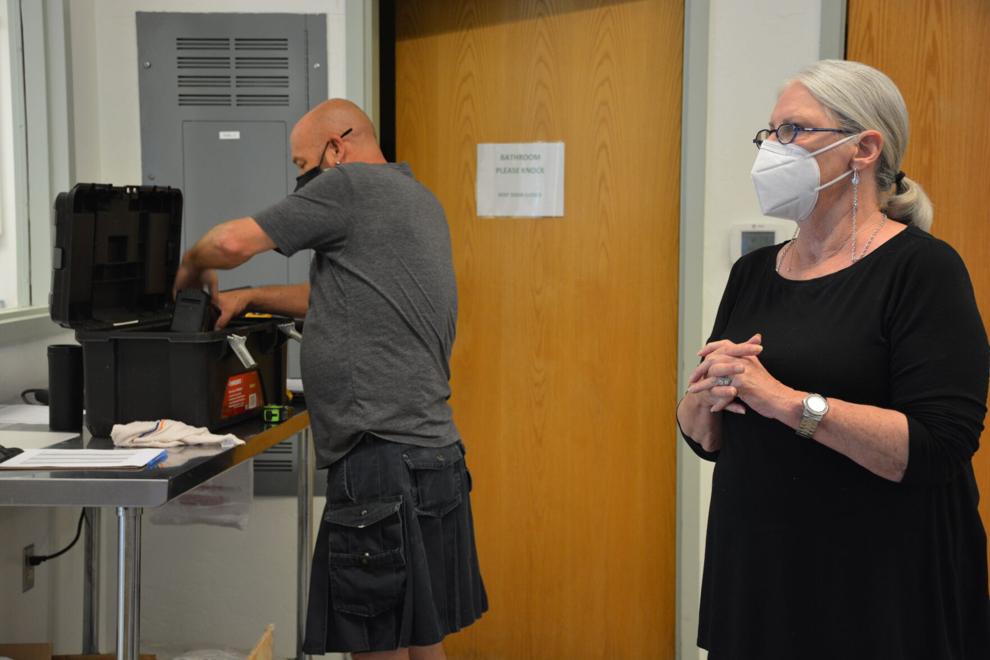 While the food bank must wait on the state's requirements, McDonald said there is one silver lining about it that's already known.
"Unlike some of the federal dollars that have to be spent by the end of December, this doesn't have to be," he said. "We anticipate that once it gets up and going, which could be a month from now, we'd be able to do it into the new year. And that is reassuring for people. If you're a senior and you haven't been able to make it to the food bank, we're coming."
In the meantime, Oliver said residents need to take the time to check on their neighbors and see if there's anything they need.
"Me, I would say knock on a door," she said. "If you haven't seen someone in a little while or you're not sure, knock on the door and find out if they're OK."