Robert Keith Durbin Jr., former marketing director for Silver Springs Assisted Living Community in Green Valley, was found guilty of indecent exposure on Wednesday related to a May 2020 incident where coworkers discovered him partially clothed inside the room of a resident with dementia.
Durbin, 67, was immediately taken into custody following the verdict from Green Valley Justice of the Peace Ray Carroll, who sentenced him to 60 days in jail despite a request of suspended jail time from the Pima County Attorney's Office. He must serve the full sentence.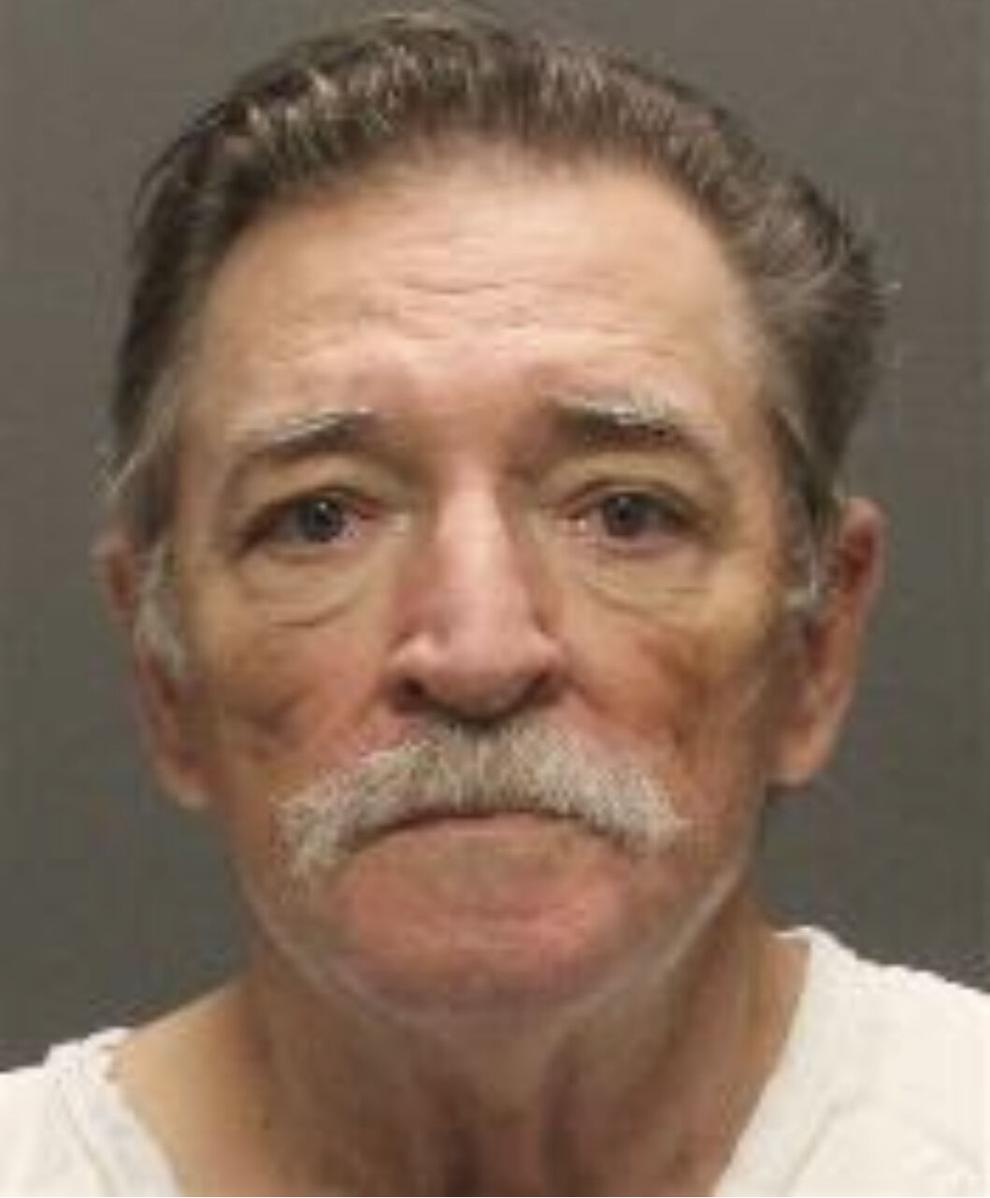 Durbin was also ordered to serve three years of supervised probation, undergo psychosexual evaluation and is prohibited from contacting the victim.
Following the bench-trial verdict — the trial had a judge but no jury — Durbin spoke briefly to the court, saying he wished to apologize.
"I did not mean for any of this to happen and if I could have done things differently, I would have," he said.
Durbin testimony
According to court testimony, Durbin was at Silver Springs about 7:15 p.m. on Saturday, May 23, 2020, to file a report before the Memorial Day weekend. He said a resident approached him asking for help moving papers in her apartment.
He said he arrived at the woman's apartment and noticed a cactus thorn irritating his inner thigh from yard work earlier in the day.
"I was going to go back to my office but the resident was standing in her doorway when I was heading back that way and said, 'Oh, good, you're here.' And she said, 'Can you come in and get that paper out behind my dresser?'" Durbin said.
Not wanting to "disrupt her," – Durbin later said the resident "gets very irate if her schedule is disrupted" due to issues with memory loss – he asked the resident if he could use her room to check his leg. The resident offered up her bathroom, but Durbin declined.
"I said I'd rather not use your bathroom, you being a female, can I step into your bedroom, she was in the living room, and see if I could find it. And she said yes, so I did," Durbin said.
In the resident's bedroom, Durbin proceeded to fully remove his pants to fish out the thorn because he "could not feel anything as you pull your pants down, they bundle up."
The court would later review photos taken of Durbin's legs on the night of the incident showing no visual signs of injury, as well as a photo taken the following day depicting the "festered" injury site where Durbin's wife removed the thorn with tweezers.
 Carroll later commented that cactus thorns "usually don't fester the next day" and that Durbin's injury was "not much bigger than a mosquito bite."
While removing his pants in the bedroom, Durbin said he heard the door open and another caregiver enter the resident's apartment. He said he immediately flipped off the bedroom light and stood behind the bedroom door.
When the employee entered the bedroom, Durbin said he "cut out" to the bathroom so he "wouldn't be seen." He stayed there for five to 10 minutes, he said.
While in the bathroom, Durbin said he heard voices coming from the other side of the bathroom door and waited for things to "calm down" before he "darted" into the bedroom to retrieve his clothes, where he remained until law enforcement arrived.
'Freaked me out'
The prosecution's case centered on the testimony of one victim on the other side of the bathroom door – an assistant caregiver at Silver Springs at the time of the incident.
On the evening of May 23, 2020, the victim was putting another resident to bed across the hallway when she was alerted to something happening in a nearby room. As she entered the room, she joined a group of caregivers standing by the resident's bathroom door.
Other caretakers left to contact law enforcement as the victim was handed a phone and told to keep watch.
"I honestly didn't even know who or what I was watching for yet…I was getting nervous," she said during her testimony Wednesday.
Approximately five to 10 minutes later, the victim witnessed Durbin expose himself as he exited the bathroom and went into the bedroom, wearing a "little blue T-shirt and nothing else," she said.
She snapped a photo depicting Durbin's head as he was leaving the bathroom, and testified she saw Durbin's genitalia and his "bare buttocks" before he went into the bedroom and locked the door.
"It was really fast…it freaked me out, honestly," she said.
Following the incident, the victim said she called for help, gave the phone back to its owner and went to do damage control – calming other residents at the care home who were "a little bit frazzled."
Trial arguments
Arizona law states a person commits indecent exposure if he exposes his genitals and another person is present, and if the defendant is reckless about whether the other person, a reasonable person, would be offended or alarmed by the act.
The contested fact during Wednesday's trial was not that Durbin was inside a resident's room or that he took off his pants, but whether Durbin exposed his genitals and did so recklessly.
Durbin's defense attorney, Lance Wood, did not concede that Durbin was not wearing underwear when he exited the bathroom, pointing to the fact that there was no photo evidence of his bare bottom half during the incident, and that Durbin was wearing underwear when law enforcement arrived.
Wood also argued, even if the exposure did occur, that it was not done "willfully," "lewdly" or was really even committed in a public place.
"He is at a place of work, he's at a residence where he was asked to come assist with something, so he's behind one door from the hallway to the residence, then he's behind another door in the bathroom, so this is not someone who then is running out and exposing willfully or indecently genitalia," Wood said.
"The whole point of indecent exposure is that lewdness, is that demonstration," Wood said.
But the prosecution, led by Pima County attorney Patrice Werlin, ultimately established that Durbin's conduct was a "gross deviation" from the standard of conduct of a reasonable person.
"What partly makes it reckless is his behavior and his decision to take his clothes off. He did not have an expectation of privacy there and he could have gone back to his office…the walk to his office was 60 to 120 seconds away," Werlin said.
"Taking your pants off in the room of a patient who is elderly, vulnerable and has dementia is in and of itself disruptive and concerning and a gross deviation from the standard of conduct that any reasonable person would do in that situation. No reasonable person would do that. It's unreasonable," she said.
In his verdict, Carroll said Durbin was ultimately exhibiting risky behavior with his actions that evening.
"You used the term 'dart.' You 'darted' from one room to the next, apparently, to retrieve your pants, knowing that you rolled the dice and it was a reckless move and you were just hoping no one would be there. It was a desperate time, I'm sure," Carroll said.
A single conviction of indecent exposure does not require an individual to register with Arizona's state sex offender registry list. A second or subsequent indecent exposure to a victim younger than 15 or a third or subsequent indecent exposure conviction under ARS 13-402, however, would require an offender to register.
Nearly a year after the incident, a spokesman for the Pima County Attorney's Office said they "simply did not find sufficient evidence to charge the accused person with a felony."
Following the incident, Arizona Adult Protective Services, the agency that handles reports about mistreatment of vulnerable adults, opened an investigation into the case.
It eventually listed Durbin as a perpetrator on its Adult Protective Services Registry. According to the registry, the APS investigation substantiated claims of abuse, finding that Durbin "engaged in sexual contact with the vulnerable adult, who was unable to consent to such contact."
Durbin lost his job at Silver Springs shortly after the incident.