We're sharing your uplifting stories during the COVID-19 pandemic, a time where we have often needed to look hard for them.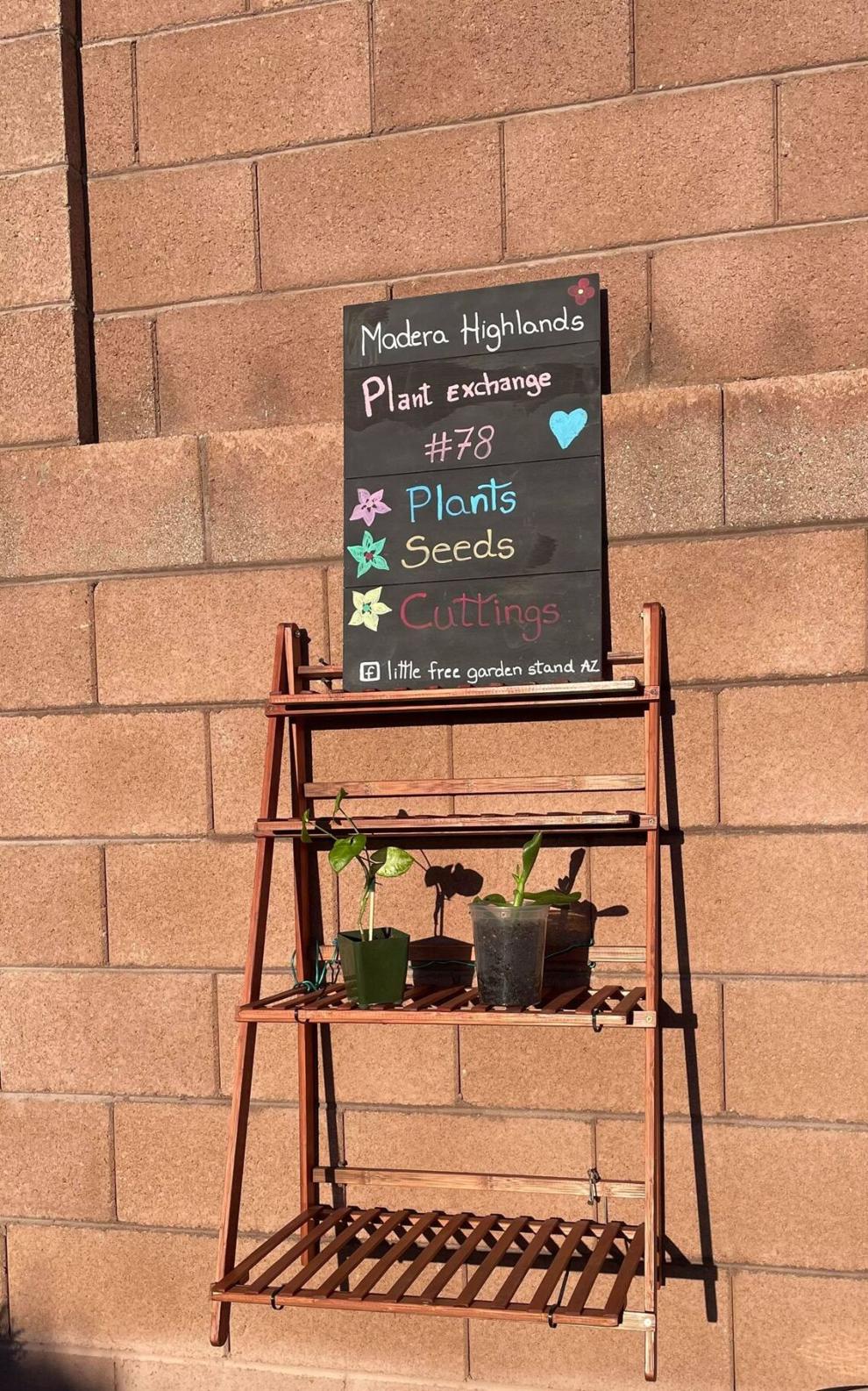 Madera Highlands resident Paloma San Martin's love of gardening led her to set up a free plant exchange outside her home in April.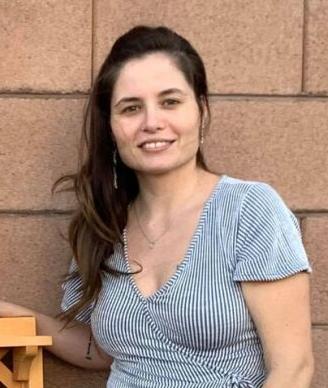 She would load the stand with plant trimmings and seeds for other residents to take or share, and people were welcome to contribute their own plants.
Plant Exchange #78 was becoming a community staple.
"The plant stand has been fun to take care of and seems like people are enjoying it, too," Paloma said. "I check on it every day. I water plants and bring some in to break down into multiple ones if they are big, or if they need rehab I bring them in to bring them back to life."
But, on May 25, when Paloma went out to water the plants for the day, her stand was nowhere to be found.
"To my surprise, the stand was gone with plants and everything," she said. "I feel very sad and I feel somewhat violated...they did leave the sign behind."
Paloma decided to make do, temporarily putting a small table in its place with a few plants and her trusty sign.
She also shared the message in the Madera Highlands Facebook group, and people in the community quickly chimed in.
People wondered if maybe someone got confused and thought "free plant stand" meant the stand was for the taking.
Though the neighborhood has been on the lookout, there is still no sign of it.
"Unfortunately, I haven't heard of what happened to it," she said. "I would hope that whoever took it would please return it."
People in the Facebook group did more than offer support and thanks for what Paloma created, people began to donate money to help buy a new one.
"I'm so happy to see that the community saw value in the stand and stepped up and offered to help pay for another one," she said. "A lot of them have thanked me for doing the stand. Special thanks to Maria Hays, Will Pena, Lora Rodríguez and Lisa Johnson."
The new stand is a little different. This time she has fastened it to the wall so it won't get taken again.
Paloma said seeing her community's reaction to the theft of the plant stand has inspired her.
"When the stand was gone I was pretty sad and figured that was the end of that, but after I saw the community show so much love and concern and wanting to help I decided to continue and order a new stand," she said. "I'm very thankful to all that have supported the stand and even if you don't have anything to donate you can always adopt a plant."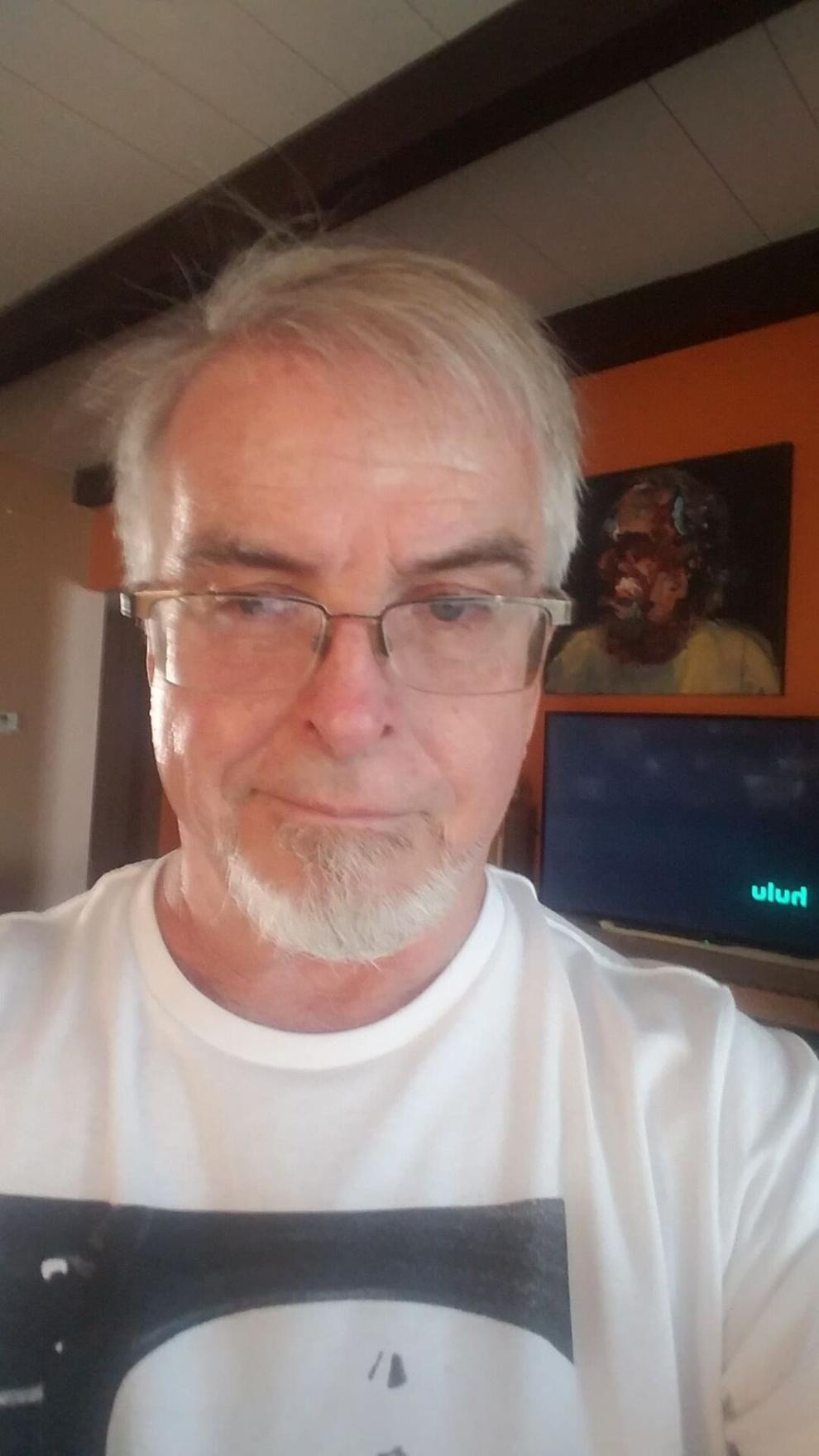 Larry Caveney
Artist Larry Caveney has lived an art-filled life.
Larry and his wife, Karen, retired and moved from San Diego to Tubac in December 2019.
Larry was an art history professor for 16 years and his wife managed the San Diego Brewery.
"At some point, we decided we just wanted to retire and Karen's brother has a place out here with his wife and two kids," he said. "We would visit on the Fourth of July and Christmas, stay at their guest house and we just loved the space. The weather —it gets hot — but we just love being out in the open space and it was more affordable to live here than San Diego."
Larry has worked in many art mediums throughout his life.
Back in San Diego, he held art shows once a month in the Garage Gallery, his two-car garage.
"I have a long history of that and did that about eight years every month," he said. "I've got a lot of history with the idea of art being a relational aesthetic, creating relationships with people."
Larry is a performance artist and creates video art too. He also used to own a print making shop in North Carolina. And he paints.
"I got my master in fine arts at Vermont College with the idea of social intervention performance which is the idea of creating events in public space that brings people in to collaborate," he said.
He's not slowing down in retirement.
"Currently, I'm working on a series of paintings I started in 2012 where I've been making a painting everyday," he said. "I guess the theme with the paintings is sometimes I'm celebrating cultural heroes like comedians or musicians or writers and also people I find favor with in terms of politics like Jimmy Carter or Bernie Sanders."
On June 1, Larry moved into his new art studio at the Historic Lowe House, a historic artist in residence program owned by Nancy Valentine.
"The Lowe House has its own artistic history where it's housed many artists and programs, art critiques, poetry readings, painting, sculpture," he said. "Nancy's pretty much trying to revitalize it and make it even more of a community conduit — a place for selling art, sharing art and teaching art while the emphasis of the job is the idea of making art and everything else comes after that."
For Larry, the Lowe House makes sense for him and he's looking forward to what's ahead.
He will be doing workshops and is working on curating a show all about people's keepsakes, and the history behind them.
Though coming to town during the COVID-19 pandemic limited his chances to get out much, once things began to open back up in town he started to get to know people.
He became involved with the Tubac Center of the Arts and has collaborated with several people since coming to town.
"Whatever extent we can, we try to get involved with people," he said.
Currently, he's focusing on social media to sell his work.