Border Patrol agents Kevin Reilly and Richard Vasquez spend a lot of time flying in Blackhawks as part of their work on the Mobile Response Team.
But when they're not busy with everything from search and rescue to handling illegal activity, they toss their time into something else — competitive cornhole and charity.
The duo just took home first place at the USA Forces Cornhole Championship in Philadelphia last weekend, where they were pitted against five teams made of military and fire personnel. 
Along with the win, was the chance to donate to the charity they formed, Bags, Boards and Blessings.
Reilly, who lives in Sahuarita, and Vasquez, who lived in Sahuarita and now is in Maricopa County, met through the Border Patrol and said their passion for cornhole — a sport which involves throwing weighted bags into a slanted board with a hole on the far end — grew out of boredom.
"We were sent to Presidio, Texas, and it was barren; the biggest things were the Subway and gas station," Reilly said. "We brought our boards with us, luckily, and me and Richard started playing and got pretty good, and it all went from there."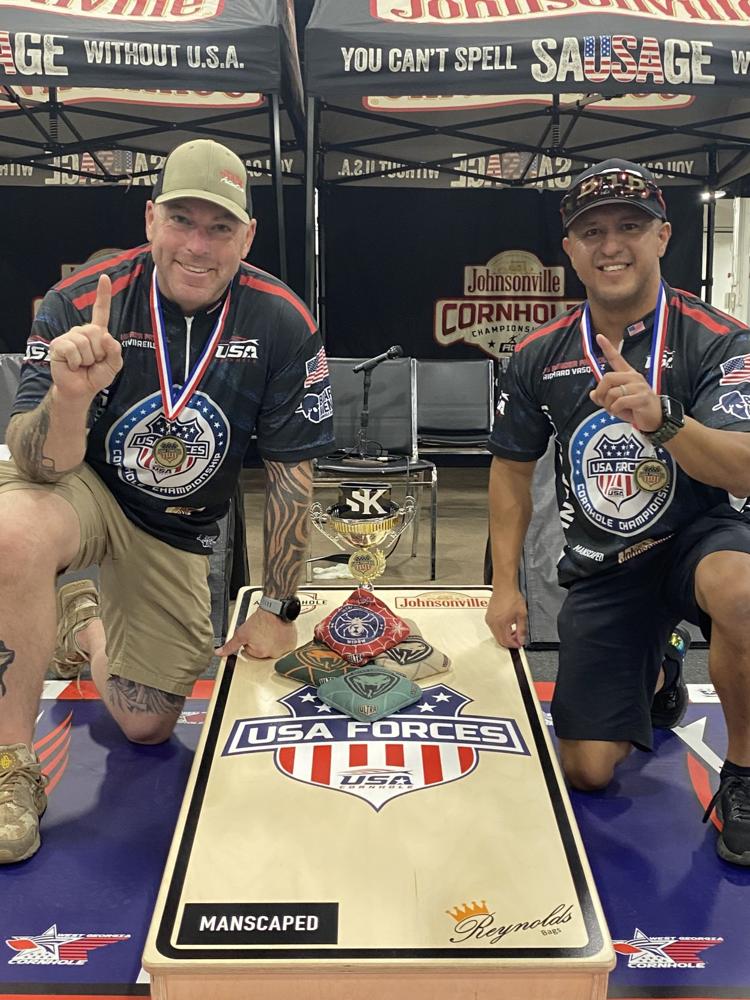 The pair continued to practice, getting better and craving teams to compete against in the Sahuarita and Tucson area.
"We eventually talked to Joe Rieman at Triple Play who welcomed us and gave us the opportunity to start playing and forming leagues to grow the sport in Sahuarita and Green Valley," Vasquez said. "Like anything else, it was a slow start but it picked up like wildfire and people started wanting to try out."
Triple Play has become a local hub for cornhole, featuring playing opportunities throughout the week. It became a regular part of the pair's cornhole journey, which has since included wins in Phoenix and trying out for the USA Forces Championship last year.
The duo knew they wanted to try their hand at the competition this year, though COVID-19 shifted the qualifiers to a virtual format.
Their scores from home took them to the next round where they went on to the top six, then to the championship.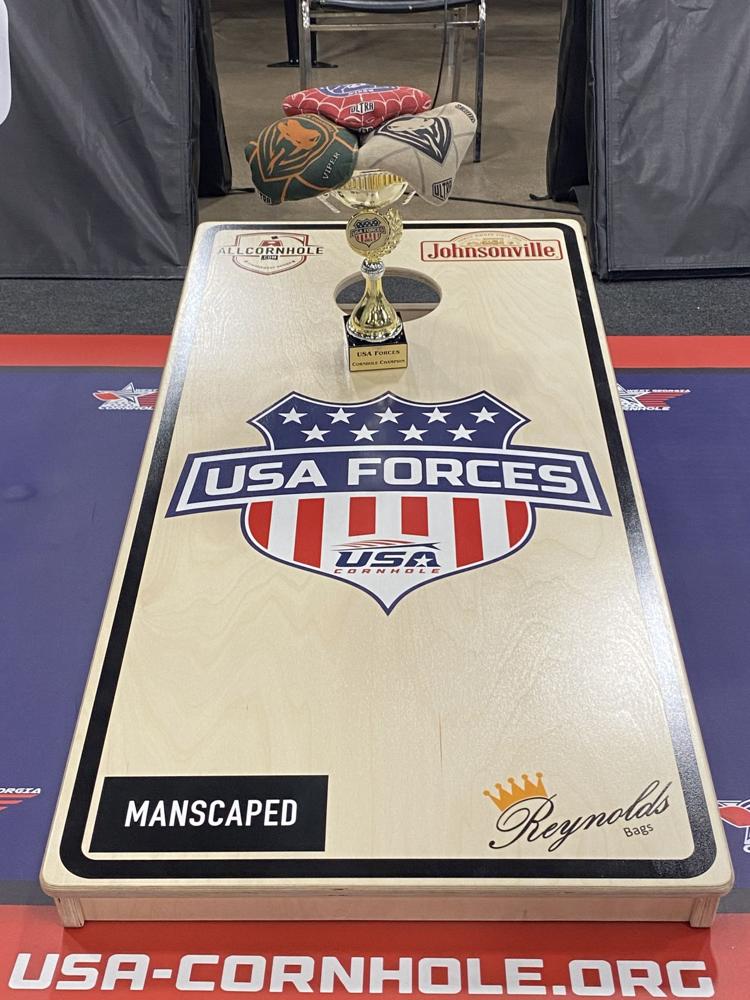 Rieman and Triple Play wanted to do their part and held a fundraiser to help offset the cost of their travel expenses.
"Everyone pitched in donating gift cards, raffle baskets and just in general showing up as a community to support us," Vasquez said. 
Through their sponsors, they already had their travel costs covered and Reilly suggested they donate the $2,600 earned at the fundraiser back into Bags, Boards and Blessings, a charity created to help families who have hit hard times.
"Instead of keeping the proceeds we donated it and we wanted to make the TV event and big stage at the championship about the charity," Reilly said. "Why not?"
They even wore hats featuring the charity while they competed.
Reilly said they are in the process of filing the paperwork to become a 501(c)3 so they can expand upon the work of the organization.
The group has helped to fund Christmas for families who can't afford it and purchased a car for a family who lost theirs in an accident.
At the competition, Vasquez said despite the practice, nothing can quite fully prepare you to be featured on the NBC Sports Network.
"The competition is tough, everyone plays well and one of hardest things is controlling your nerves," he said. "To be on TV, you can practice every day and it changes everything. Everyone's there for fun and at the end of the day it's all about having a good time."
Reilly called Vasquez a regimented player and the pair focused on fun as they moved on to each round.
"I told Richard I'm going to have fun, no stress and that's how I threw," Reilly said. "I was so calm I forgot we were going to be on TV, I was more nervous when it aired."
Winning this competition earned them a spot in the Pro Qualifiers at the American Cornhole League World Championships in South Carolina in August. They ultimately are trying to go pro.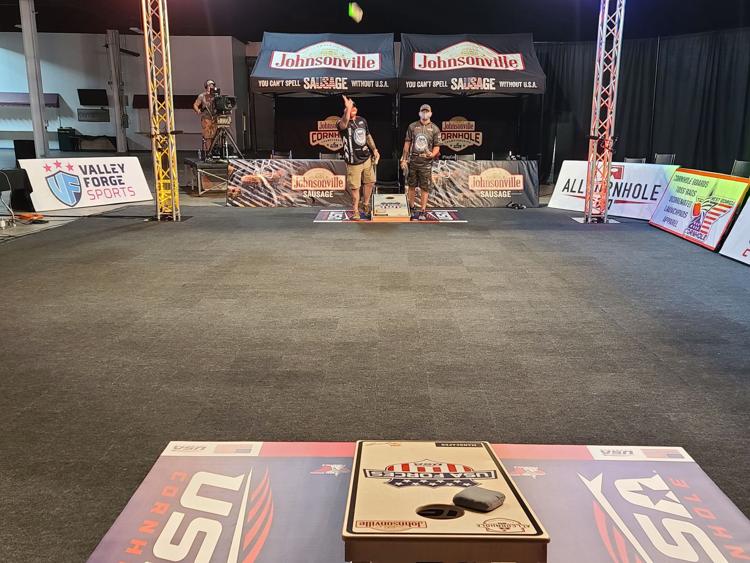 Vasquez said the community is his main reason for competing and thanked their supporters, sponsors and those who cheered them on, like Ty and Valerie Lopez of Shotkings Cornhole.
For those looking to get their start in the sport, he said practice and remember what matters most.
"It will be frustrating at first, but have fun with it," he said. "You got to have fun and keep practicing."
Reilly said his biggest hope right now is to put out the word on Bags, Boards and Blessings.
"The competition is fun but it's not as big a deal as getting the charity out there," he said. " I like hearing about people who need help, but don't necessarily ask, and providing the help. That's the most rewarding thing."
Reilly said if anyone knows families in the community in need of a helping hand, message them on Facebook.