One of the two victims killed Monday night in a hit-and-run crash on Tucson's north side was an Amado truck driver.
Richard "Rick" Struble, 57, worked for Luna's Towing for more than 20 years. Owner Jesse Luna said Struble  managed the business when he was on vacation.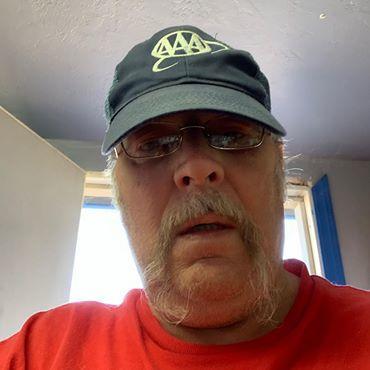 "He was great," a tearful Luna said Tuesday. "He was reliable and honest and he was so conscientious about safety. He always put his vest on and he kept on the opposite side of traffic."
According to Tucson police, a white or Hispanic man between 25 and 35 years old was traveling east on West Simmons Road in a BMW at a high rate of speed around 10 p.m. Although Simmons ends at Oracle Road, the driver continued across all six lanes of Oracle and drove directly into the parking lot of Discount Tire at 3760 N. Oracle Road, just south of Prince Road. 
The vehicle, a 2001 BMW 740 iL, struck a tow truck, Struble and Ramon Murillo III, 32, as they were standing in the parking lot. Murillo, whose hometown wasn't known, died at the scene and Struble died shortly after arriving at Banner University Medical Center, TPD Sgt. Pete Dugan said.
The driver of the car fled east on foot through an apartment complex and has not been found. Dugan said the license plate on the car didn't belong to the BMW.
Luna said Murillo got a flat tire near the Border Patrol checkpoint north of Tubac and, not having a spare, asked to be towed to Discount Tire, Luna said.
Tucson police called Luna around 11 p.m. to say one of his trucks had been found at Discount Tire, but could not provide any answers as to Struble's whereabouts, Luna said.
Eventually, he drove to the scene and saw a body underneath a sheet, he said. Police then told him what had happened.
Fiancee mourns
Amado resident Mary Breijak and Struble were engaged in March after 10 years together. 
"He was the kindest man in the world," she said. "He would go 150 percent for his customers, giving them water and driving them an extra mile if they needed."
Struble loved to fish and could build "anything," Breijak said.
"He never said anything bad about anyone," she said.
Struble is survived by a son, two brothers and two sisters, Breijak said. Arrangements are pending.