For years, Amado, Green Valley and Sahuarita had a regular source of cheer and kindness in the form of Vince Cano.
People walked out of their houses when the Amado Waste Industries truck drove by just to say hello to their favorite garbage man. Cano often stepped out of the truck to talk or even help with a task in the yard. 
It was his nature to help, and those who knew him said it was impossible to make him mad.
Cano was more than just a dedicated business owner and longtime Amado resident. He was devoted to family and friends, reliable and helpful.
 Amado Waste Industries will continue the tradition of customer service and care but they'll do it without Vince Cano. 
Cano, 51, died Jan. 3 after three weeks of fighting COVID-19. A day earlier, his mother, Juanita Cano, 72, also died of the virus. 
The pair, who were rarely apart, leave a legacy of giving and laughter. 
Amado Waste
For 11 years, Cano ran Amado Waste Industries, a residential trash pickup service he built up from scratch. He took joy in manning the truck and hoisting containers with a small core of local employees.
As a boy, he helped with his father, Visente Cano, with his business, Green Valley Sanitation, his introduction to the industry.
His father passed away in 1994, and Vince worked for Republic Services and its offshoot, Saguaro Environmental Services, before restarting Green Valley Sanitation around 2007. The name would later change to AWI.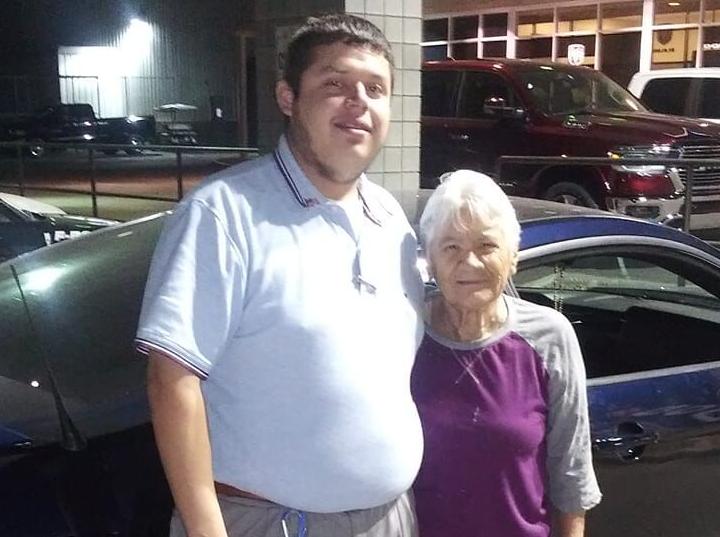 Cano's nephew Ismael Cruz will take over the business, which soon will be called Quail Creek Waste and Recycling — a name change Vince had in the works. Cruz, 23, has been working alongside his uncle since he was about 10.
"I've been really by his side the whole time," he said. "Essentially, I learned everything from him and I was going to take over. He left it in my hands now."
Cruz said the business has grown to about 400 homes, many of those in Green Valley and Sahuarita. Vince called customers "the AWI family."
He said Vince and AWI were known for one-on-one attention to customers, many of whom were distraught over the news of his passing.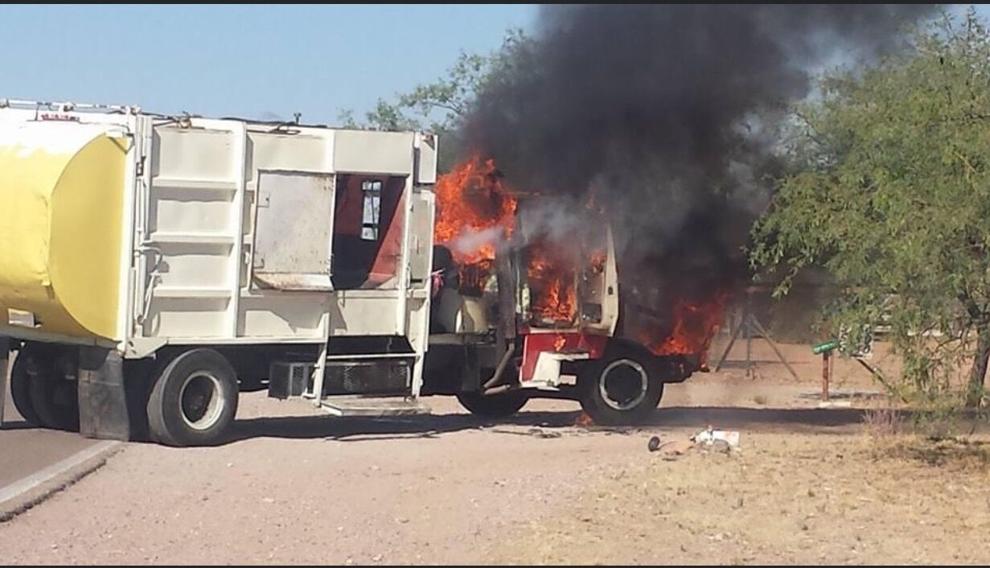 In 2017, when a fire destroyed his only truck, Cano didn't miss a beat, hitching a trailer to a pickup to make his rounds. 
"His biggest thing was he wanted to service Green Valley and he loved the people in it," Cruz said. "He was so known. He'd get off the truck and talk to customers. One lady told me she won't forget him because she's elderly and one day she was trying to spread some rocks and was having trouble but he just took time and spread the rocks for her. It was something little but he took the time to help anybody out down there."
Other family members will also keep his spirit alive in the business.
Ismael's older sister and Vince's niece, Lysandra Cruz, said she and brother, Tony, a high school senior, will help however they can.
"I will definitely be involved in some way, most likely with general office tasks like bookkeeping and billing," she said. "My uncle has always been like a father to the three of us and we will keep his business going."
Family first
Vince and Juanita placed a lot of importance on family.
"He never had kids of his own so that's why he stayed close. As long as they were with us they were the happiest," Ismael said of his grandmother and uncle. "Everything they did they did for us and any extra time they had and we had it was essentially to spend time together. That's when they were happiest and that's what gave them the most joy."
Vince's sister Sonia Cruz said she will forever remember the kindness and love Vince gave to her and her children.
Years ago when she unexpectedly became a single mother with two adolescents and a toddler, Sonia felt lost. Vince stepped in and took charge.
"Vince was like a father to the three of them. He was always there, always involved," she said. "My mother (Juanita) never remarried after she lost our dad in 1994. She and Vince were like a second set of parents."
Her children considered him a father figure.
"He was always with us. Everyone thought he was our dad," Ismael said. "We all got tired of explaining so we just started saying, 'Yeah, he's our dad.'"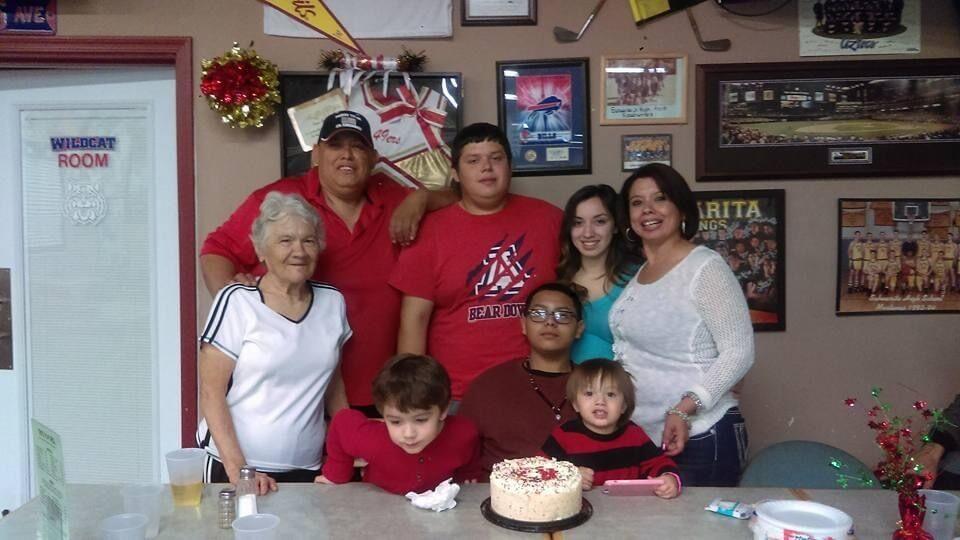 Lysandra said she remembers her uncle's obsession with video production and said whenever the family got together, Vince was filming.
"When we were younger, he made plays up and gave us all us all acting parts," she said. "He would then edit them into short movies."
Sonia remembered the gangsta-theme movie Vince made with the children.
"At the time, I wasn't really happy with that — they were little kids — but now we laugh," she said. "Every time the video camera came out, we would all groan. Now we wish we could have Vince film us all one more time."
As for friends, Vince treated them like family.
Karissa Nava, owner of Amado Mini Market, has nothing but tender memories of her lifelong friendship with Vince Cano.
In the 1980s, Karissa and Vince were students at Sopori Elementary School and Little League teammates.
"Back then there were no girls sports teams at the school so I played on the boys baseball team," Nava said. "Vince played first base."
Nava said it was his caring nature she will remember most.
"He had his difficulties along the way but always put others ahead of himself," she said. "There's nothing he wouldn't do to help any of us if we needed something. He had the biggest heart ever. He was passionate about Amado and loved the people here."
 David Murrieta grew up in Elephant Head near Vince's house and they went to school together.
Even if they hadn't seen each other in a long time, Vince was always the same, caring person, he said.
"Vince was just the nicest guy you could ever know," he said. "He was a kind-hearted, hard-working saint."
Christina Natalini of Amado said Juanita and Vince were family in her eyes. She met them 10 years ago when she moved into the Lakewood neighborhood. 
"Vince and his mother Juanita were some of the first people I had met," she said. "I remember Vince was holding a sick kitten that he had found in his backyard. They were trying to get the kitten help and were driving the kitten to Green Valley for medical care."
Their friendship grew when they became neighbors. She remembers having coffee with Juanita, who loved to brag about her children and how proud she was of them. 
"If there was someone in need, broken down, short on money or just down on their luck, Vince and Juanita were always there to spare some change or help lift someone up," she said. "They took pride in helping anyone, even strangers to the area. It didn't matter who you were or what your story was, they would always give you a chance."
She said she will forever cherish their "beautiful souls."
"They touched so many lives and families and I will always consider myself blessed to have had then be a part of mine," she said. "Until we meet again, my dear friends."
Till the end
Vince and Juanita were together constantly, and Ismael said the two lived together for over 10 years.
"He couldn't leave her for anything and she wouldn't either. Sometimes we would try to send her up with her sister in Phoenix so they could help take care of her because my uncle was always busy and my grandma needed a lot of care," he said. "Every time we'd send her to her sister in Phoenix she'd call me a week later and say, 'Pick me up. He needs me to do his laundry. He needs me to cook.' But that was just her baby and they were with each other 24/7."
Juanita suffered a stroke in 2000, and went to live with her daughter Sonia in Tucson for a while.
Sonia said the stroke reduced Juanita's ability a great deal though it didn't stop her mom from dancing.
"All her life she loved to dance. Anywhere and to any music," Sonia said. "It took months but she finally recovered enough to dance with her walker. We have a video of it."
Vince continued to take Juanita to see friends after she recovered.
The virus
Vince was diagnosed with COVID-19 on Dec. 12, after days of feeling like he had a bad cold or flu.
Not long after, Vince started feeling worse and admitted himself to a hospital where he was  diagnosed with pneumonia and doctors began intensive treatment.
Near Christmas, Juanita also began to feel ill. Her condition worsened and Sonia took her to a hospital Dec. 26.
On Dec. 30, Juanita suffered another stroke that rendered her unable to communicate and Vince's condition also worsened.
Family wasn't allowed to visit either; Vince kept in communication via Facetime chats.
On Jan. 1, hospital staff brought Juanita to Vince's bedside so the two could say goodbye. Juanita was dying. 
"We hadn't seen her since she'd been in there and he Facetimed us and we got to see her. That's when he looked more worn out, so that was last time we communicated with him," Ismael said. "He called us after she left and he says stay strong and he was going to hang in there. The next day is when they told us he had to go on a ventilator and we know with everything going on the ventilator is just the last-case scenario and once you get there you don't really make it out of there."
The following day Juanita passed on and Vince was removed from life support; he died Jan. 3.
Supporting the family
The news of the two deaths spurred immediate support in the stunned community.
Lysandra and a longtime friend started a Gofundme account to cover expenses.
"We were in shock still and she helped us get that going," Ismael said. "The two funerals, we weren't sure how expensive it was going to be and found out it was pretty pricey."
Clifford King, owner of Finest Detail car wash and detailing service in Amado, was a friend to Vince and wanted to offer his support.
"I had to do something to help. Vince was an amazing man, always full of fun and laughter," he said. "He would give you the shirt off his back. He would give it to you even if he needed it. He always wanted to make sure you were OK."
King contacted Vince's family to host a benefit car wash, held Jan. 9 in the parking lot of The Cow Palace in Amado.
Seven volunteers washed and detailed cars from 9 a.m. to 6 p.m. The response was overwhelming and they washed at least 60 vehicles.
"With the car wash, raffle tickets and donations, we raised more than $2,300," King said. "People were very generous with the donations."
Vince's niece, Lysandra, said she was touched by the outpouring and couldn't help but think of her uncle's kindness.
"He was always concerned about everyone else, even up to the last day he wanted to reassure us…" she said.
Ismael fondly recalls his time with his uncle and grandmother. 
"If it was up to me right now, I'd want to get on the garbage route with him and pick up some trash," he said. "All they cared about was giving and helping."
Vince would have celebrated his 52nd birthday on Jan. 19.