When Jim Hill retired in Green Valley about two decades ago, he was born again – as a jock.
Like the 350 members of the Born Again Jocks Association (BAJA), Hill took full advantage of the sports activities the program has to offer. For many retirees, joining BAJA becomes an act of rebirth for former athletes.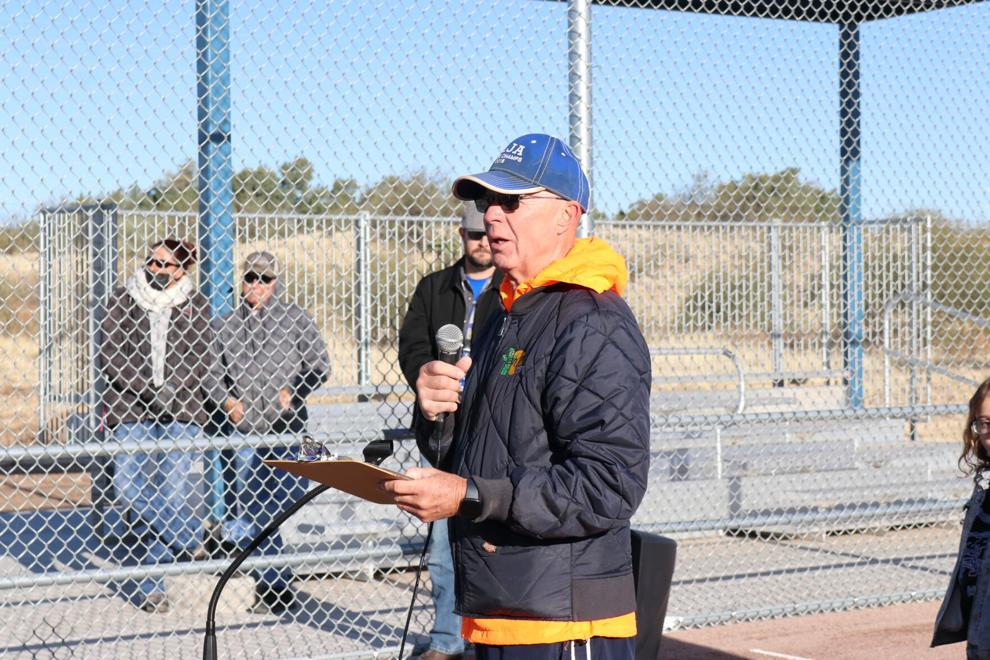 On Monday, members of BAJA and officials with Pima County and the Natural Resources Parks and Recreation Department dedicated the opening of a third field at the Chuck Catino Softball Complex in Jim Hill's name. Now his legacy will live beyond his rebirth and 2019 passing.
"He didn't just play softball, he championed softball. He managed the team, he donated prizes to games, he started his own league," said John Hill, Jim's son.
When Hill's body couldn't quite keep up with him, he founded the Spirit League, tailored to seniors who wanted to play at a more lenient pace.
"When he couldn't bat anymore, we had to make him stop because he didn't want to quit," John Hill said.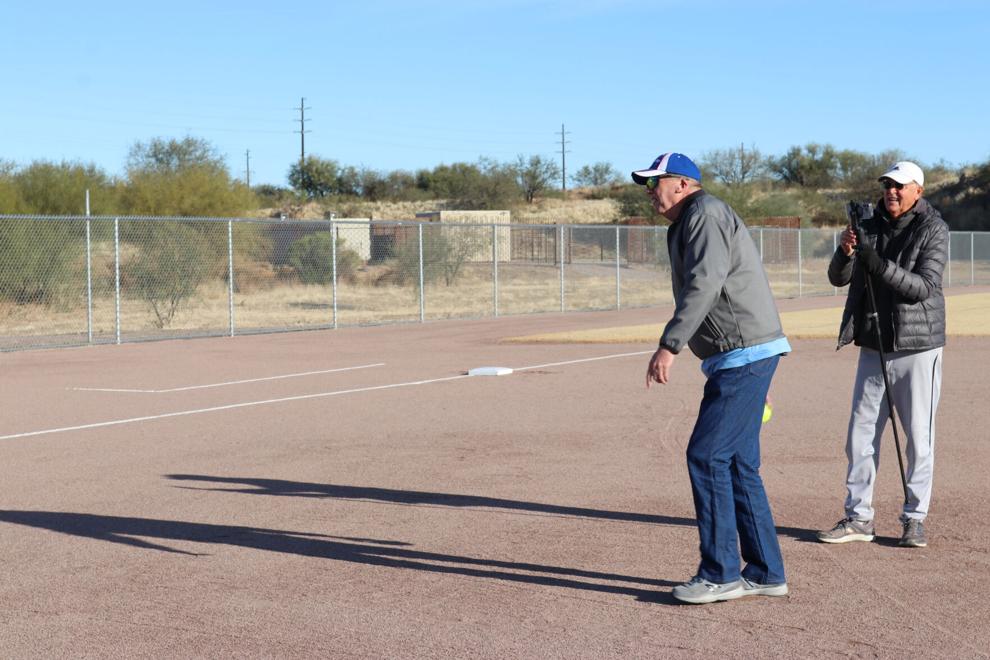 According to Jim Brewer, former president of the BAJA board of directors, the concept started when some players were just not up to two double-headers a week anymore.
"Some couldn't commit to playing two days per week, some may have lost a step or two, some hadn't played in a long time and weren't sure how they would perform, and some ... just wanted to play for fun," Brewer said in 2019, when the league launched.
The  Spirit League uses a modified five-on-five-on-five format, three teams of five to seven players play at the same time.
"He was here for 20 years," John Hill said of his father. "I've been here for the last six years so I got to be apart of BAJA with him. Those memories have been very meaningful to me."
In the last chapter of Jim Hill's life, his wife Janet Hill's health began to decline due to complications from Alzheimer's.
"When Jan was failing, he spent every day with her at the memory care center, took her to the movies, church and many BAJA events," said Craig Burgess, BAJA Club president.
She died at 79 on March 8, 2019. Jim Hill died later that year.
"He was the kindest, most generous friend to the members of BAJA," Burgess said. "His dedication to family and BAJA has been inspiring. His and his family's generous support for this new field is a shining example of the legacy that is Jim."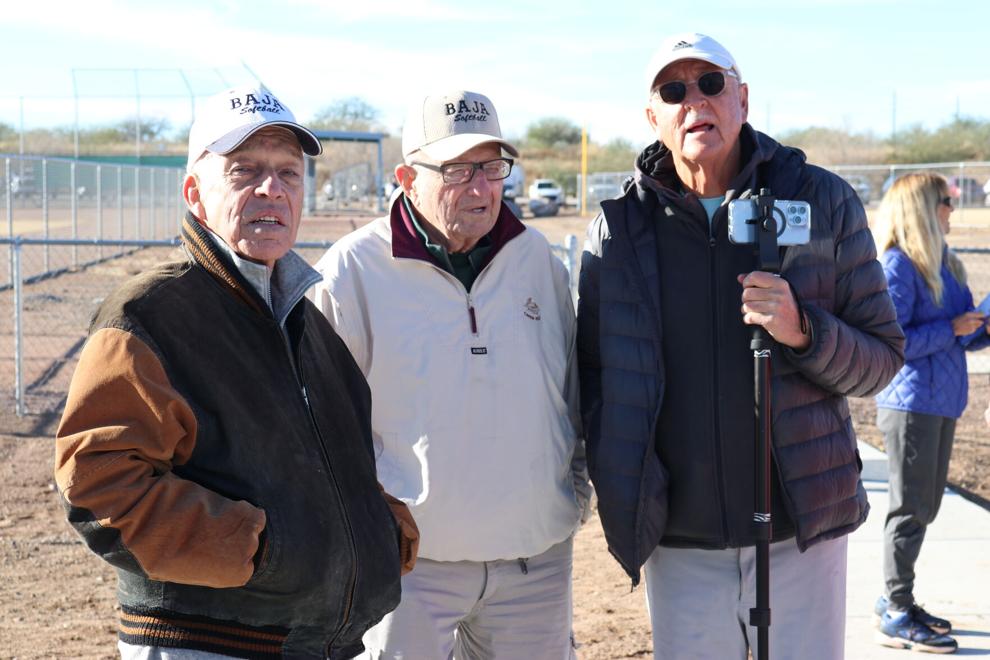 Burgess described Jim Hill as an accomplished salesman, entrepreneur, manager, banker and great chef – he was known for his "infamous spaghetti."
"Above all, he was a friend you could count on even when he was having a hard time," Burgess said.
John Hill threw the first pitch Monday to Bobby Kaiser, a 90-year-old BAJA softball player. A home run derby and exhibition game between the BAJA All Stars and the OG Ballin' team followed. Students from Continental School performed songs for the crowd.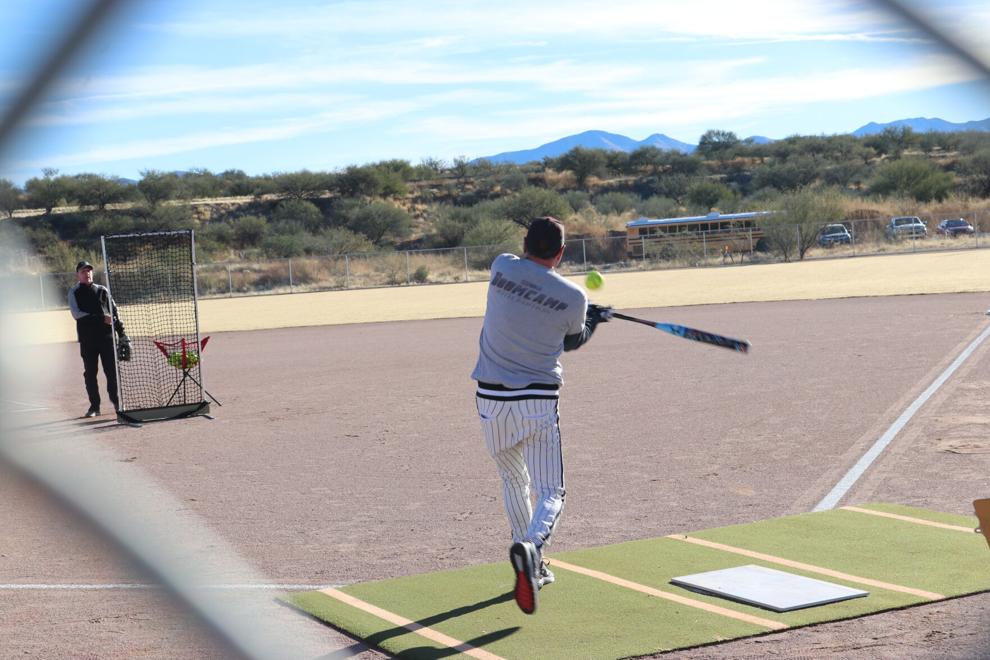 "He loved softball so much. It's what kept him going. He was so optimistic," John Hill said. "We wanted to return that favor to the community."