Frank Bertolino shakes his head and kicks at two inches of dried mud covering much of the floor in his Amado restaurant.
"Do you know it's been two years today?" he said Wednesday.
Two years since floodwaters rumbled through the small community eight miles south of Green Valley leaving The Cow Palace — a Southern Arizona treasure — a boarded-up, decaying mess that dies a little more every day.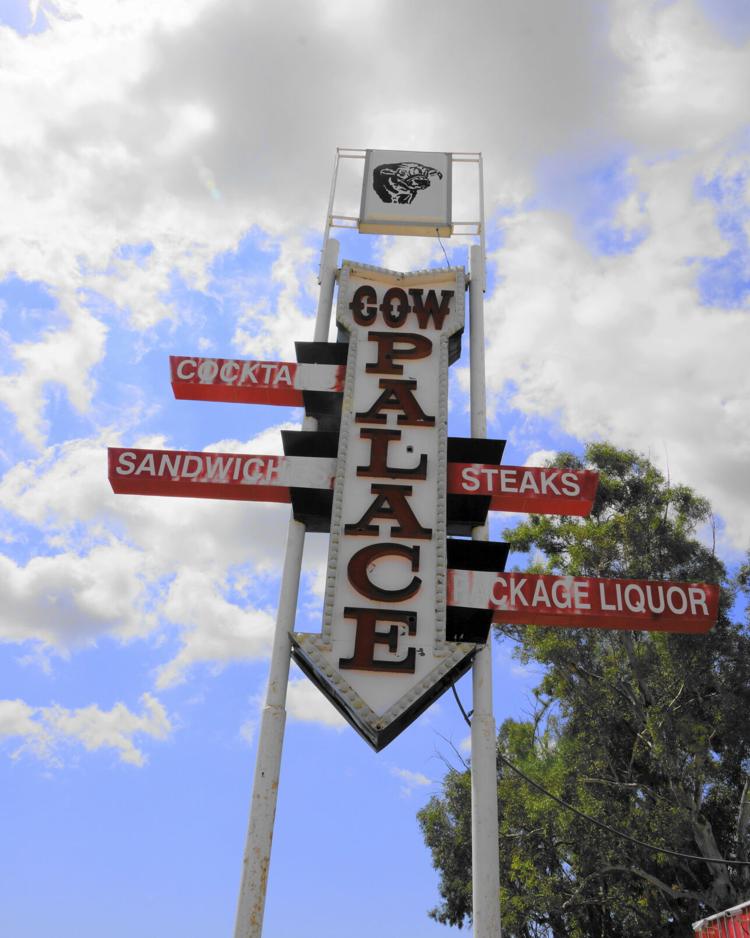 "In an ideal world you'd hope that somebody would come to the realization that it shouldn't have happened," he said.
Bertolino; John Benck, owner of a feed store and RV storage lot; and Karen and Joe Henson, who live north of Benck's businesses, all filed lawsuits last summer against the state of the Labor Day weekend flood.
Benck is seeking $430,000, Bertolino and Lynn Greenes, who operated The Cow Palace, are asking for more than $2.5 million.
They allege that about 10 feet of built-up sediment underneath Sopori Wash bridge diverted water into the community during a freak storm that dropped nearly six inches of rain.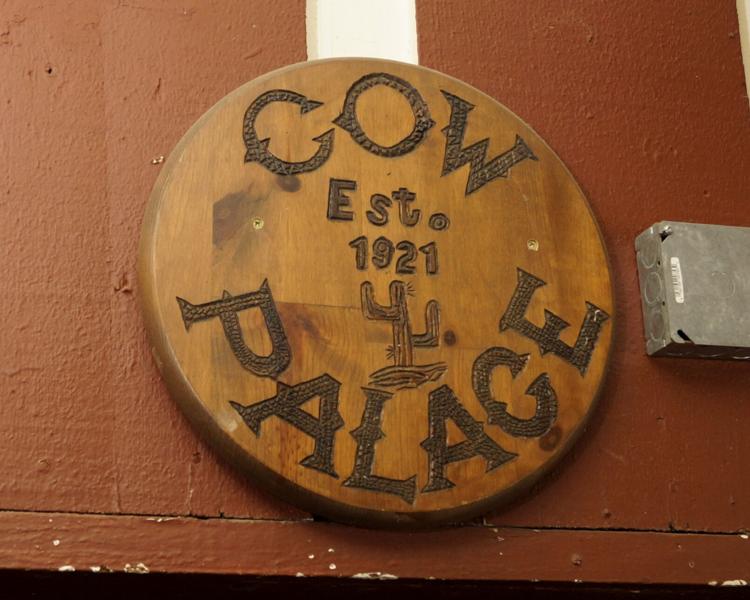 ADOT, which is responsible for inspecting and maintaining state-owned bridges and the culverts underneath them, acknowledged to the Green Valley News in 2018 that it wouldn't be unusual for a bridge to go unmaintained for 10 years "or for even a longer period."
Through a public records request, the newspaper found ADOT had no records of maintenance under the bridge from September 2008 through April 2018. A flood plain coordinator told a reporter that he'd been with Santa Cruz County for 19 years and had never seen ADOT perform maintenance under the bridge.
The sediment was so hard-packed that a mature tree was growing out of it.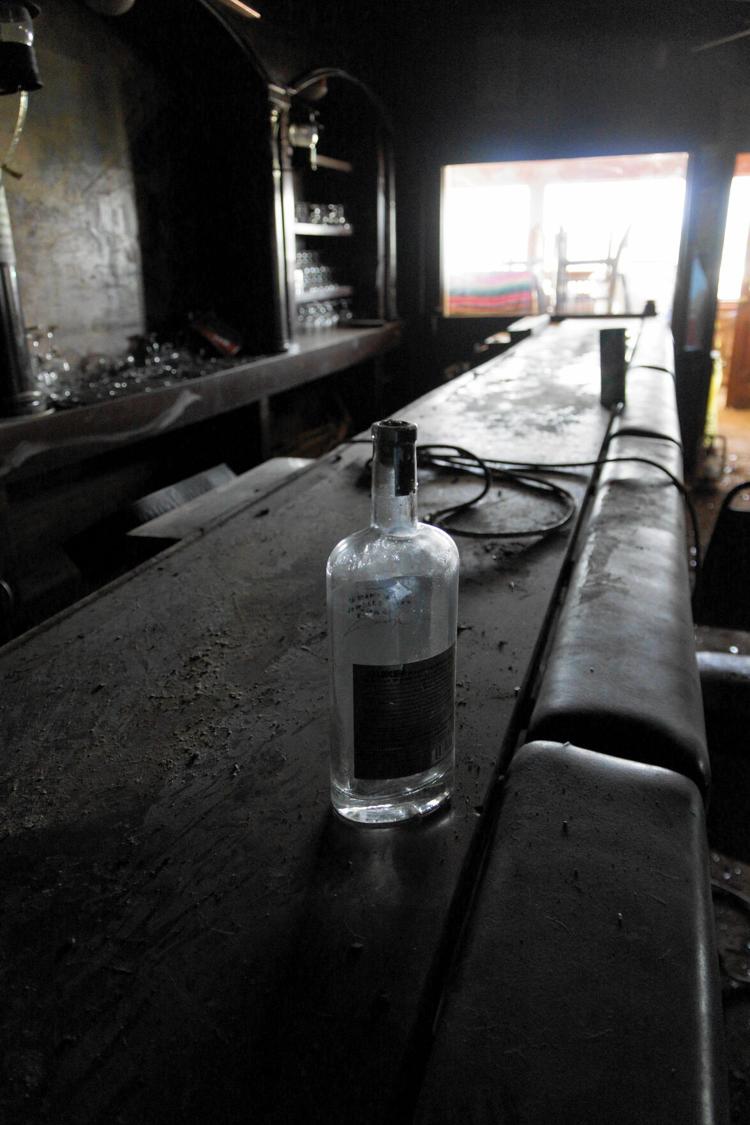 ADOT Director John Halikowski ignored several requests for an interview as maintenance information came to light; his communications team and Gov. Ducey's office also declined to make him available.
Falling apart
None of that really means much to Bertolino, who lives in Green Valley and checks on the restaurant three times a week. He said it has been broken into and trashed a half-dozen times.
"I turned hamburgers for a living. I'm not a lawyer, I'm not an engineer, I'm not anybody. I operated a restaurant that I loved, put heart and soul into, and what should happen is that I should be able to move on and get this thing rebuilt," he said. "And how we get from Point A to Point B, I don't know the answer to that question."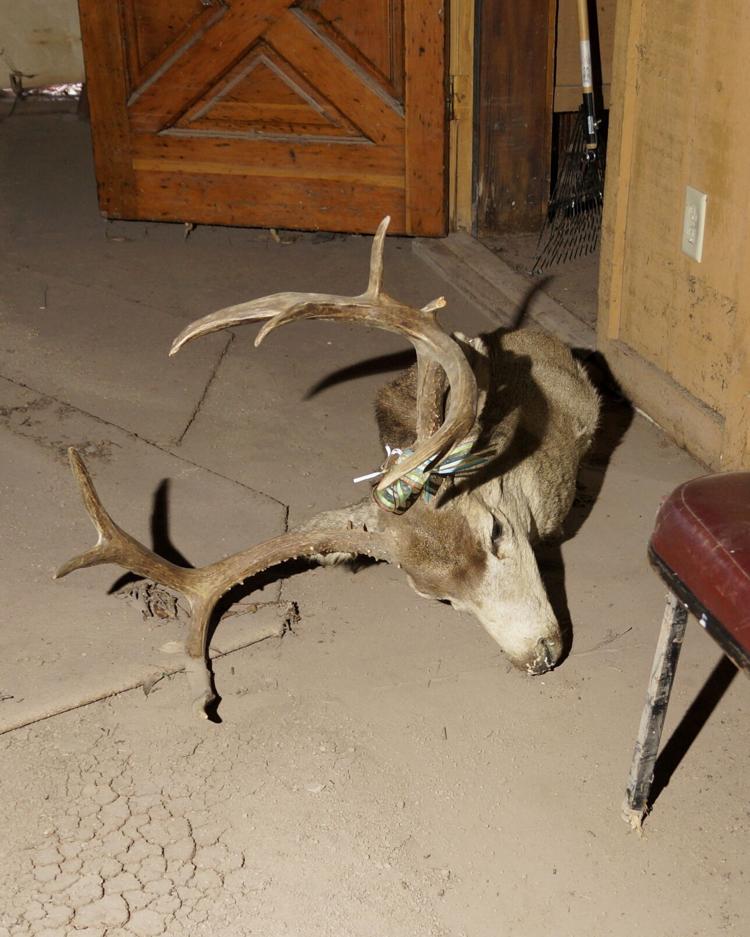 Bertolino has already found himself on the losing end a couple of times.
He had storm insurance but not flood insurance.
"The argument is when the insurance company sent down their inspectors, because there was mud on the floor it was determined to be a flood not a storm," he said.
He's also been told not to touch anything since the case is in litigation and he could upset evidence.
Initial clean-up efforts led by Greenes have been unraveled by vandals, who unfurled rolls of cash register tape around the 8,500-square-foot restaurant like streamers. The paper has melted into the mud along with menus, broken steak knives and shards of wine glasses and dinner plates.
Mounted game trophies have tumbled from the wall and a mud-splattered baby grand piano slowly disintegrates in a corner of the main dining room. A stray cat wanders through on occasion.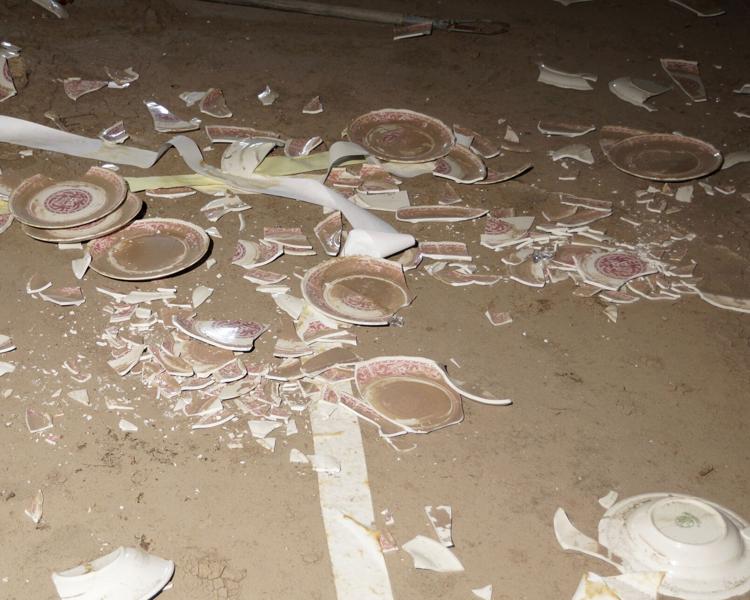 Time has stopped in a dingy office where a September 2018 calendar hangs on a wall, several squares filled in with the names of groups with reservations never kept.
Then there are the splotches on the walls.
"This is mold," Bertolino said, "and I have no idea what's behind. I don't know what the electrical is like, I don't know what the plumbing is like."
But beyond the damage, Frank Bertolino — who's been accused of being crusty a time or two — can still feel the memories. Some still make him smile.
Long history
"During the winter months we had a waiting line," he recalled. "That's what saddens me, this was probably the busiest restaurant on the I-19 corridor. It breaks my heart."
He bought The Cow Palace in 1987, when it had a bar and sat 130 people in a single dining room and in what Bertolino calls a lean-to — a narrow, almost crude add-on with a few tables. Over the years, he added two more dining rooms and expanded seating to 350. And he filled it — with winter visitors, locals, clubs and organizations and vacationers on bus tours of Southern Arizona. Everybody wanted to see The Cow Palace, the place where Hollywood stars dined as they filmed nearby, the place with that incredible view of Elephant Head.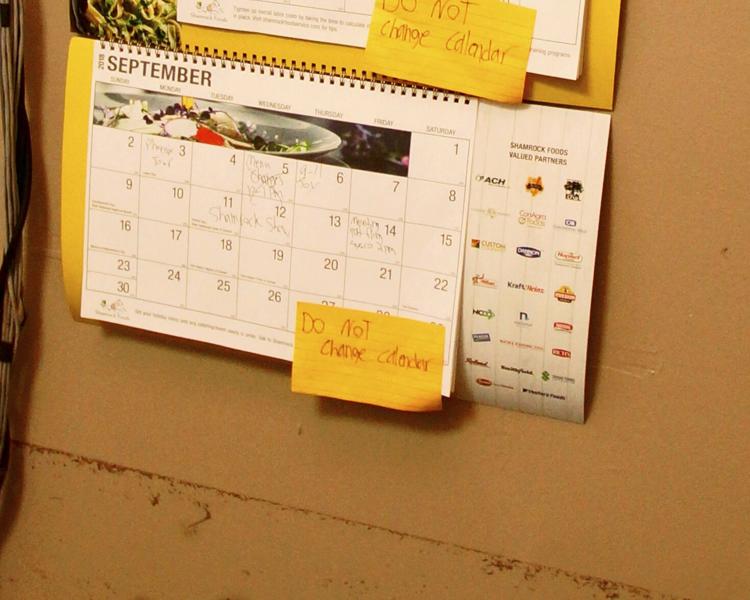 Restaurants came and went, but the Cow, as many lovingly call it, outlived them all.
"I can't go into Safeway, I can't go into McDonald's, I can't go damn near anywhere without people asking about it," he said. "Everybody has a story to share — about the building, the food, memories at the bar. It's literally heartbreaking."
But as much as he enjoyed it, Bertolino isn't shy about admitting he tried to get out from under the crushing workload required of a restaurant. He sold it twice, carrying the loan both times. And both times, it landed back in his lap.
After the first time, the Green Valley News applauded him in a 2004 editorial headlined, "Frank Bertolino: A true survivor." The restaurant had been closed for nearly a month after Department of Revenue officials showed up to raid the cash register to recoup back taxes owed from the owner, who'd been preparing to file for bankruptcy.
According to the editorial, Bertolino "has been scrambling to reopen the restaurant, literally working day and night to repair some damage, clean up the place and restore some semblance of order."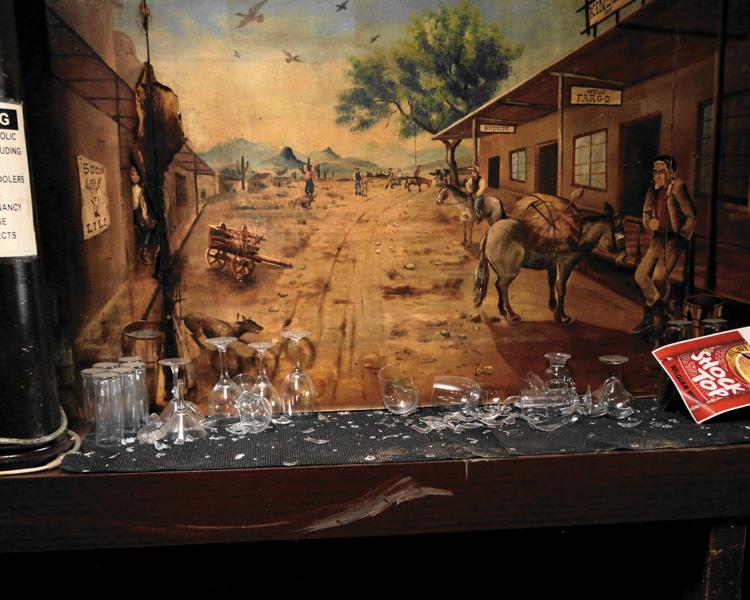 The paper called him "a can-do guy who didn't shirk from the formidable challenge before him… We're greatly impressed by what he did and would like to congratulate him on his efforts. He's a true survivor if ever there was one."
Legal challenge
But Bertolino doesn't know if he can survive this.
"That's the million-dollar question and I don't know the answer to that," he said of the damage. "Is it a rebuild or is it a refurbish? And I don't know the answer to that question."
He won't have it anytime soon, either. His Phoenix attorney, Lawrence Moon, said they are in the discovery phase — preparing to take depositions and gathering evidence before a trial. That ends March 12, then he expects a trial date to be set.
Given the virus situation, Moon said he wouldn't be surprised if it's at least a year away. He said the three lawsuits have been consolidated into one, though each party has its own attorneys.
Moon said the state has been told the property is available to be inspected but they haven't done so yet, which keeps Bertolino from moving forward.
Hole in the heart
If Bertolino was the restaurant's past, Lynn Greenes was its future.
She was leasing the building with an eye on eventually owning The Cow Palace. She was in her fifth year at the restaurant, honoring its history and making changes for the future.
"Frank had done so much over those 30 years, so I wanted to continue on with the preservation, what The Cow Palace did for the good Old West," she said. "So much emotion. Every day you're reminded of it, it doesn't go away. It's like a hole in your heart because it's a part of you."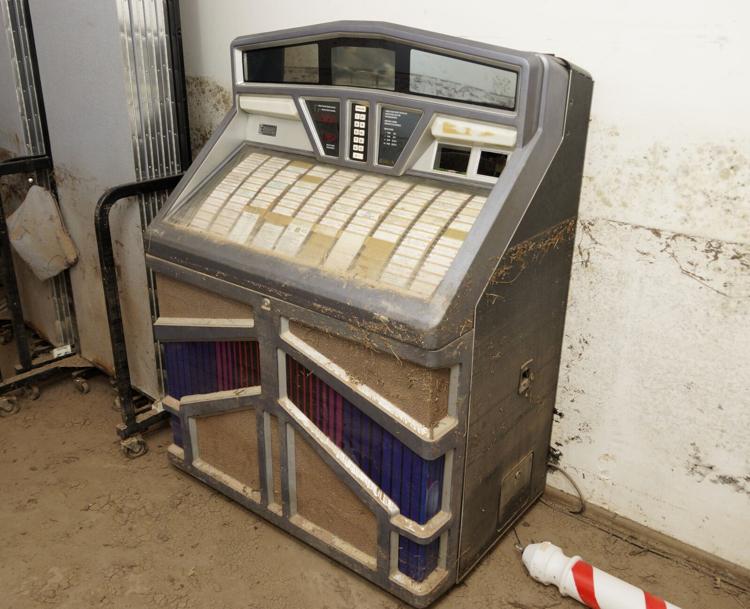 About two months after the flood, Greenes took a job as food and beverage manager at Grill on the Green in Green Valley.
"Everything I had was in that place," she said of The Cow Palace. "I had to get going, get a job."
She and Bertolino were proud that they hired people from Amado, a small community straddling Pima and Santa Cruz counties with few job opportunities.
"This is a depressed area and it made me very, very happy to hire some of these young people and it gave me great joy," Bertolino said.
He speaks proudly of one young employee — Bertolino calls him his "trophy kid" — who went on to become a teacher and coach in Sahuarita.
"It gave me so much hope. Taking these kids off the street and being able to teach them some sense of responsibility… And some of them went on to be great human beings," he said.
Greenes had 26 employees the day of the flood.
"Those were 26 employees that lost their jobs, 26 people that that community will never get back," she said.
Some went on to other jobs, some are still looking because they relied on walking to work, she said.
"It's a total impact on that area," Greenes said. "You were a large employer there."
Beyond that, The Cow was a town square of sorts for the locals.
"It was a place for people to gather, to share," Greenes said, her voice quavering. "The friendships, the people — people have been so kind, the cards, the letters, the generosity — that's what kept me going through it all."
She hopes the restaurant — now just months from marking its 100th anniversary — can reopen, but said that's Bertolino's decision and she has her doubts given the condition of the building.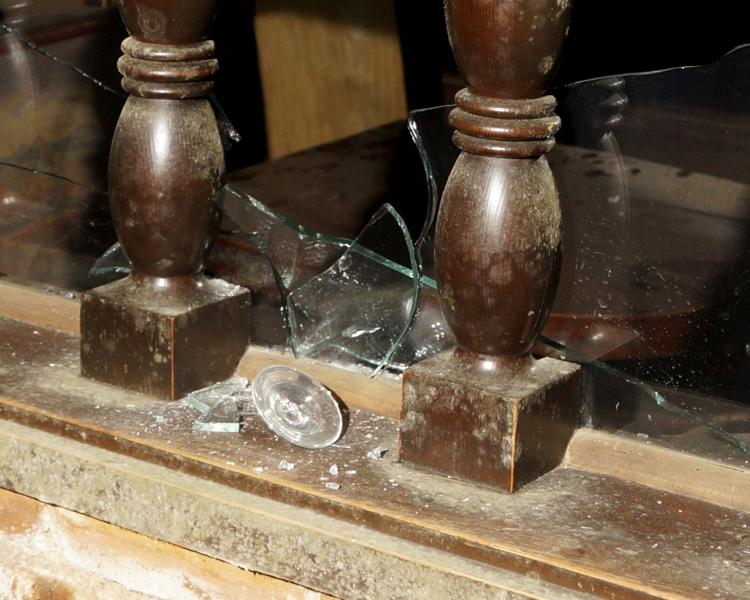 "You hope that something like that can continue and be rebuilt but I think the damage has been done. But can you rebuild it? I'm not sure," she said.
"There is a hole, there is a sadness there. But the memory of it will live on, that's for darned sure."