The Green Valley News provided a questionnaire to the 10 candidates for the Green Valley Recreation Board of Directors. The responses are below and have not been edited.
The election began Feb. 19 and ends March 26. GVR will announce results March 31 during the annual meeting.
Gary Austin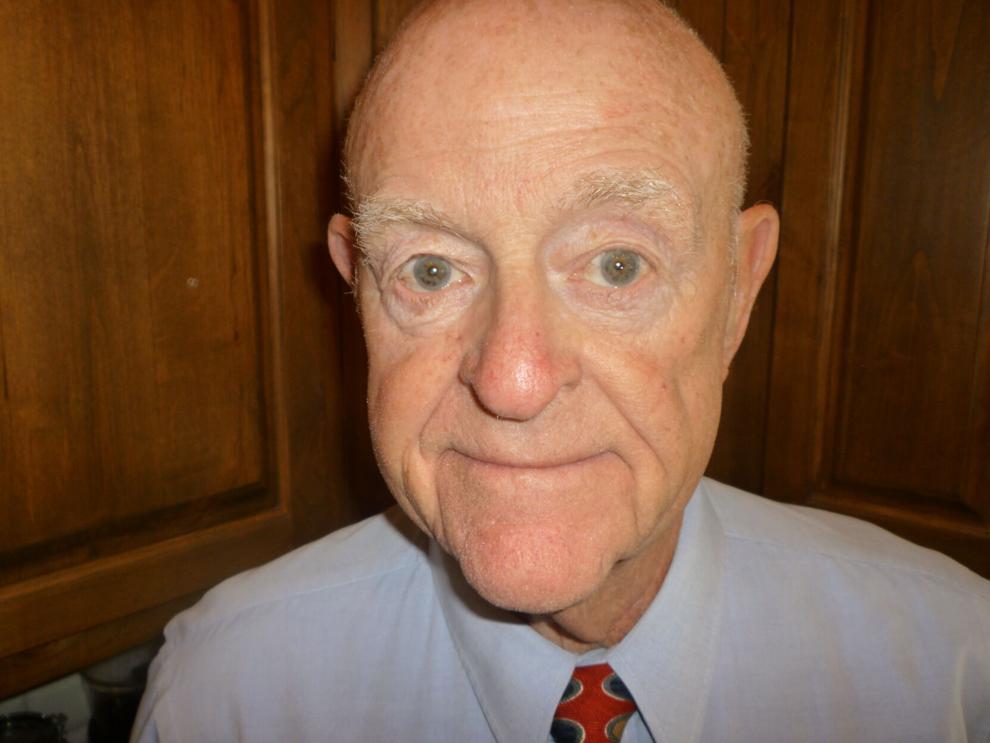 I decided to become a candidate for the GVR Board because I feel neglected and ignored by the current Board. I'll do my best to represent GVR members fairly with complete transparency. My wife and I are year-round residents of Green Valley. I retired in 2008 after a 40-year career as a custom home builder. I served on the board of several HOAs in Oregon. I was a founder and board member of a little league and coached youth sports for 15 years. I currently serve on the board of Santa Rita Church of the Nazarene.
Theodore Boyett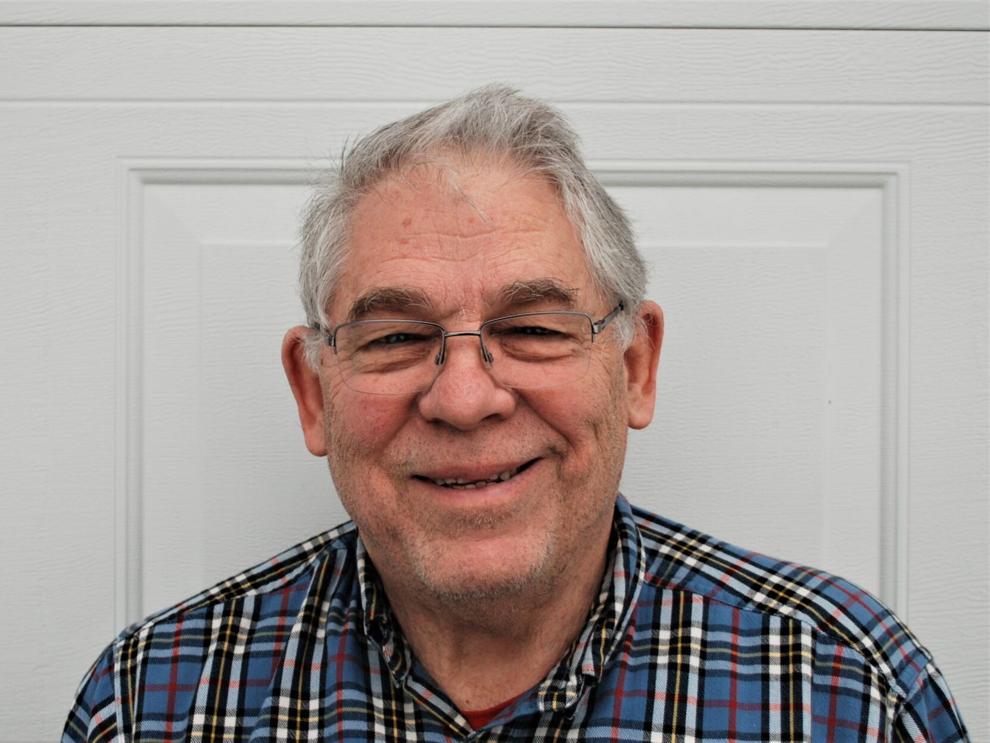 Ted Boyett brings over fifty years of Recreation leadership experience in Recreation. Ted taught at major universities and ran programs in their recreation departments. Ted helped start-up a California Recreation/Park District and served as the first executive officer. Ted serves on his HOA Board and GVR's Aquatic Subcommittee. Ted and his wife Laurie enjoy GVR facilities and programs, including swimming, art, and entertainment. Ted has volunteered with the Red Cross, Heart Association, Boy Scouts and his church. Ted has a history of success throughout his career. Ted believes life has been good to him and wants to pay it forward.
Nina Campfield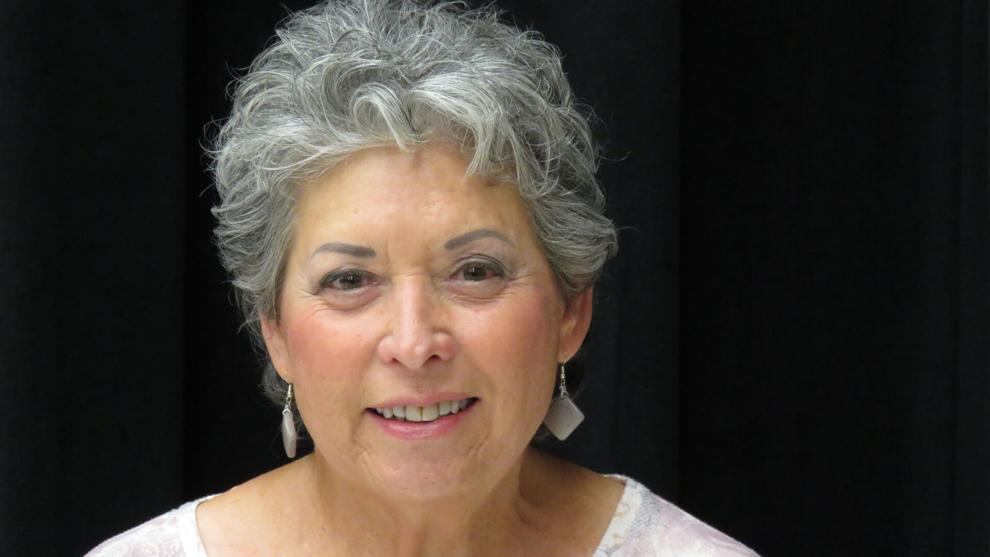 I grew up in Oakland, California, and attended Cal Berkeley but spent most of my adult life in Seattle, Washington. A career that started out in social services and human resources morphed into administration and operations. After earning an MBA at the University of Washington, I spent most of my career as Chief Financial Officer for small and early-stage companies, which generally included responsibility for facilities, human resources and operations as well as finance, accounting, budgeting and planning. I worked closely with (or was a member of) boards of directors. My GVR experience is available on the GVR website.
Carol Crothers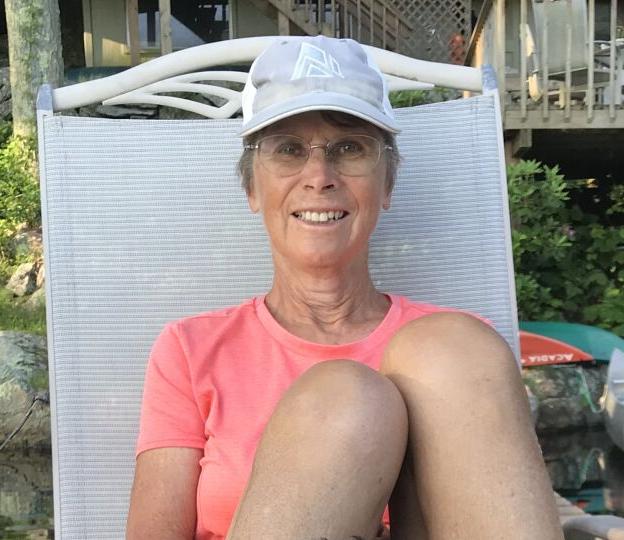 My husband and I bought a home in Green Valley in 2005 after I retired as a marketing executive with IBM. We appreciated all the wonderful activities and especially the friendly, unpretentious people. I was on the GVR board for three years and served as President and then Treasurer. I'm proud of my record. We kept dues flat two years and identified over $1.9M in operational surpluses, hired a professional firm to provide fiduciary management of our substantial reserves and continued to add member services including metalworking, glass arts, volleyball, bocce, billiards and, of course, pickleball.
Marge Garneau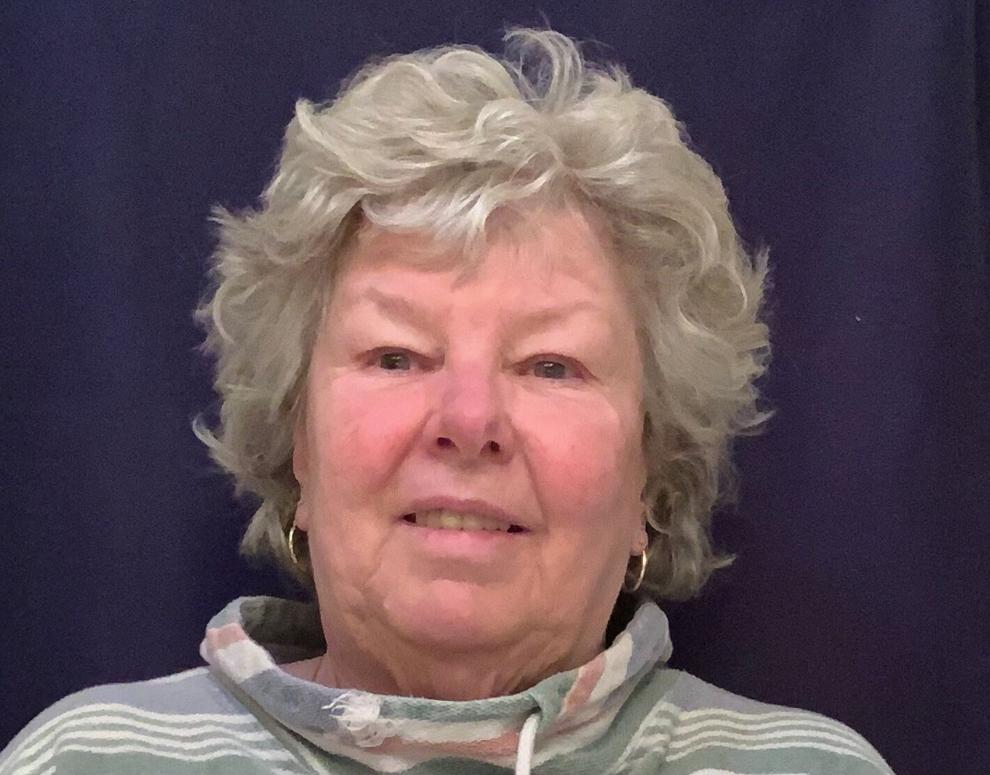 We moved here in 2006. I have a Master's degree in Business Administration and have worked as a CEO of a special district, business manager, and taught business at college and high school. I was elected to the GVR Board in 2007 and again in 2010. I served as Treasurer and two years as President. While on the board we added on to Las Campanas; built Canoa Ranch and the first pickleball courts at East; upgraded the West tennis facilities; resurfaced unsafe tennis courts, improvements to Woodworking Shop, expansion of Lapidary. I use three centers and belong to four clubs.
Connie Griffin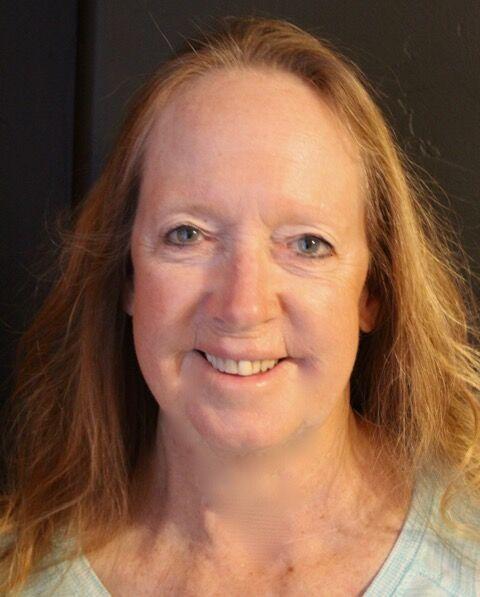 Growing up in Illinois, I was taught to take care of myself. After graduating college with a degree in Parks and Recreation Administration, circumstances lead me to hold many untraditional jobs for women such as being the first female to work as a laborer, a building inspector, a zoning officer and for 15 years as the manager of the Community Development Program. Through partnerships, determining community needs and programming, our staff created many new and unique housing opportunities for low to moderate-income households. I was employed by a unit of local government and retired after 35 years.
Bart Hillyer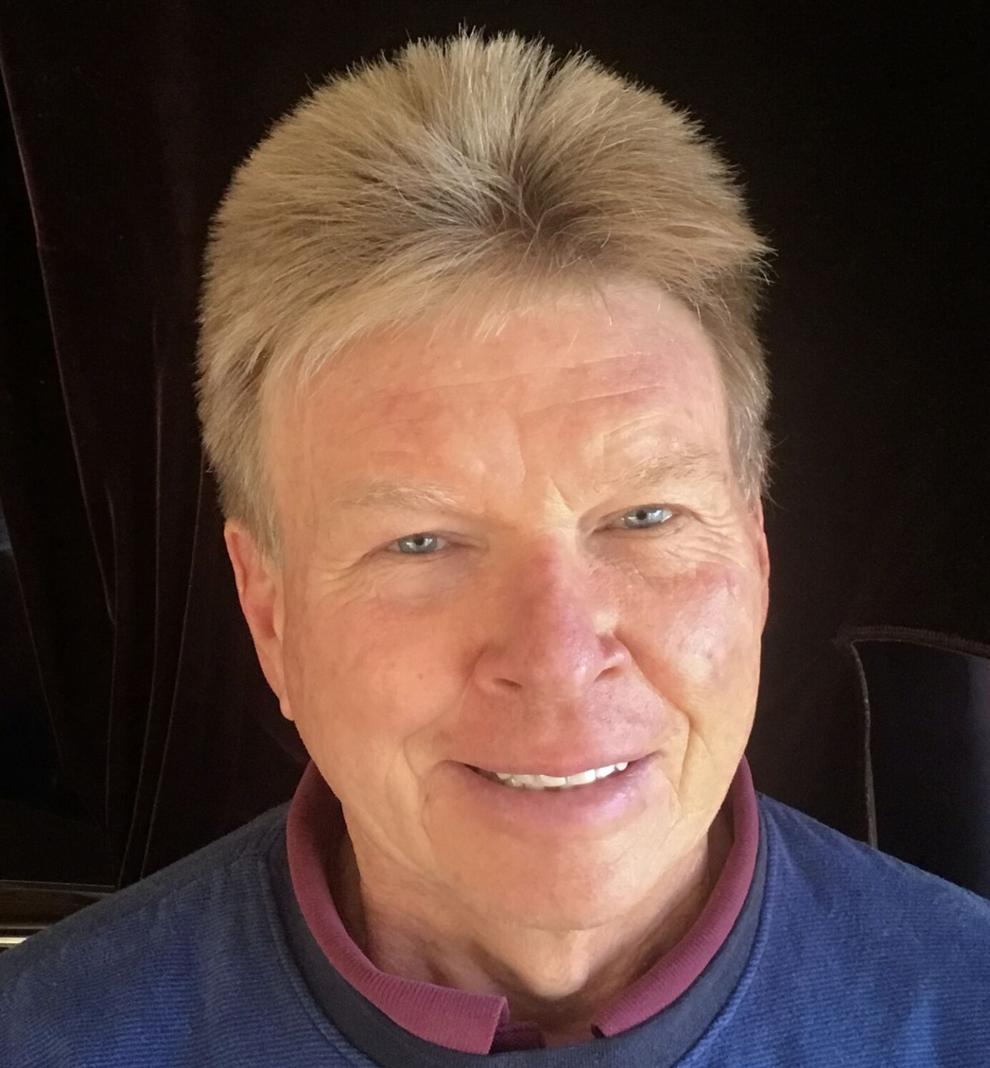 My wife, Georgia, and I moved here in 2018 from southern Indiana. Our place is in the Springs. We both swim almost every day, and I play a lot of tennis and racquetball. Georgia also plays pickleball. Georgia belongs to the Santa Rita art league, and we're both members of the photo club and the glass artists club. I spent 21 years as an active duty Air Force attorney and retired in 2004. After that, I rehabbed old houses intermittently. Georgia retired from the newspaper business in 2012, where she spent many years as a writer and editor.
Chuck Soukup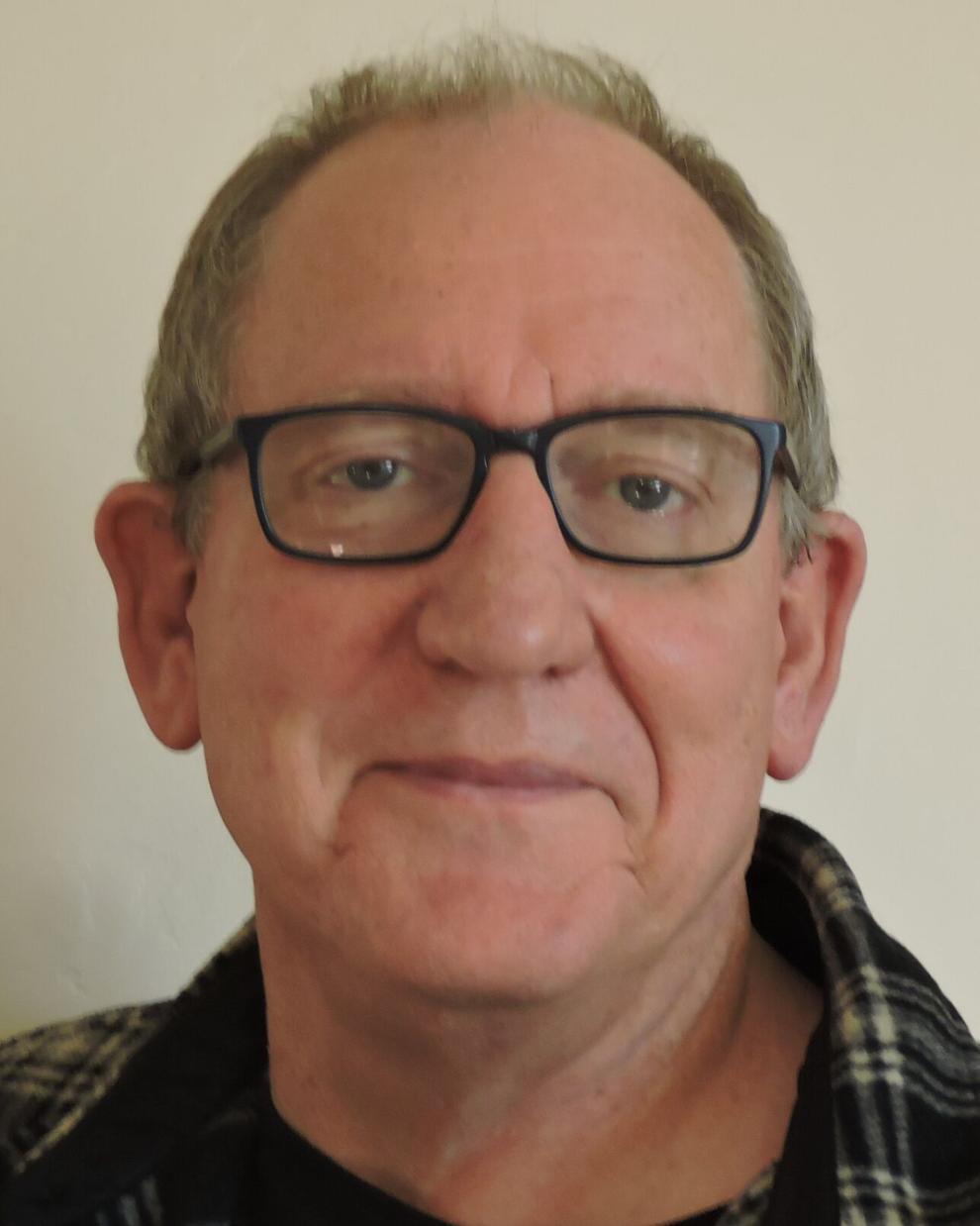 A full-time Green Valley resident since 2009.
Retired from the US Navy as a Chief Petty Officer in 1998.
A second career as a Data Analyst and Manager for a large defense contractor. Fully retired in 2018.
Presently a member of the GVR Investment Committee, Audit Committee, Bylaws Sub-Committee, and Policy Governance Committee.
Hold an MBA in Corporate Financial Management and taught finance at the undergraduate university level for 12 years.
Eric Sullwold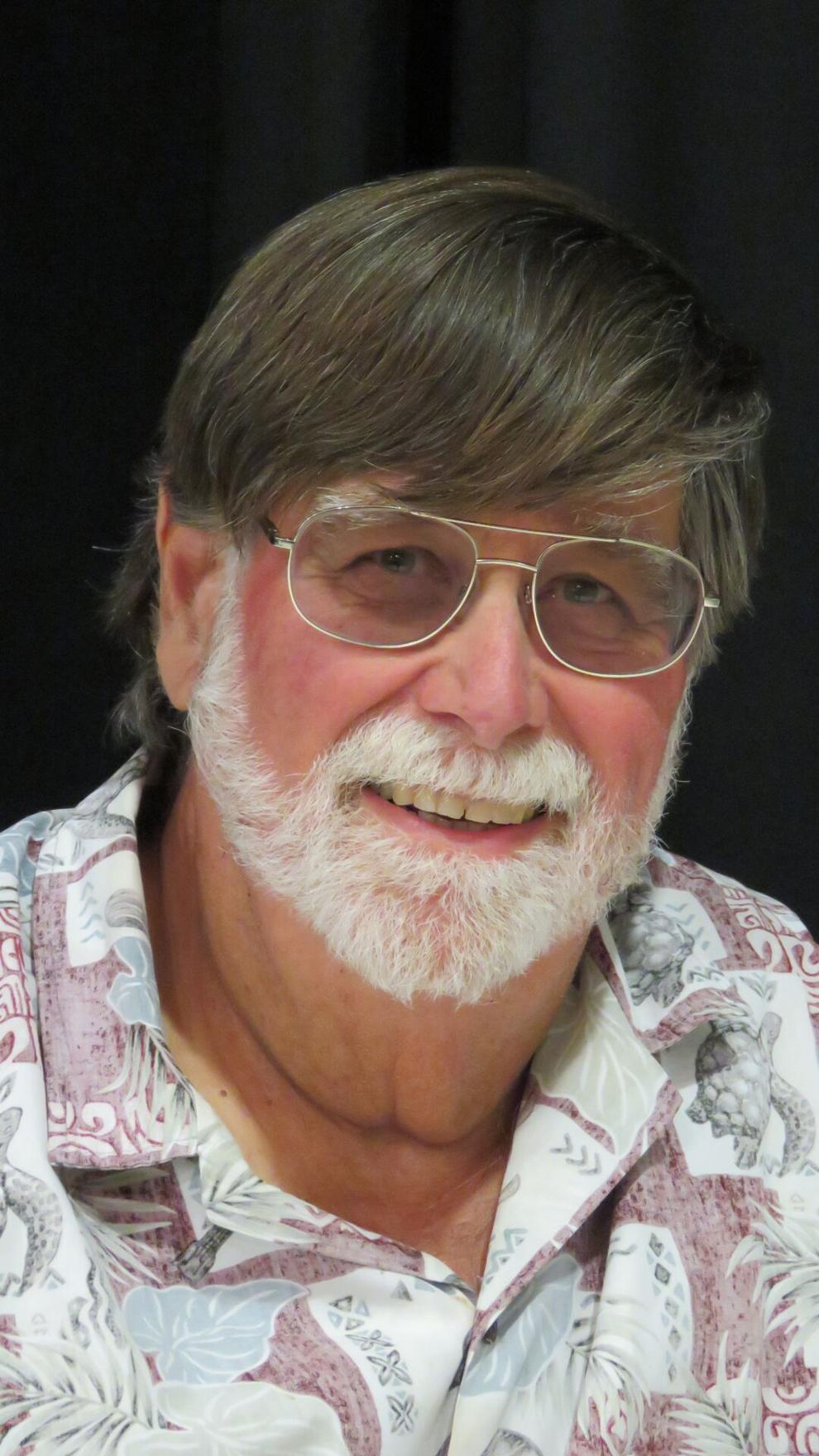 I am a four (4) year full-time resident in Green Valley. My career has been in sales, marketing, and management.
My wife and I moved to Green Valley to enjoy the weather, friends, some travel, and golf. GVR has provided a unique opportunity to enjoy various clubs and venues to broaden our horizons. Here in GVR I have served on the P&E Committee, Chaired the Sub Committee on Signage, P&E Evaluation Committee, and currently serving on the Fiscal Affairs Committee and Investment Committee.
I currently serve on our HOA Lifestyle Committee and am a Director on GVDWID.
David Valdez
Dave Valdez, from East St. Louis, Illinois, I live permanently in Green Valley, been here just over two years. Federal officer with U.S. Government for 10+ years, has held a position of trust with the government since 1974, top-secret clearance, business owner 10+ years, manager of many businesses, Army veteran, three combat specialties/MOS, also Mobile Army Surgical Hospital eight years, have worked in federal law enforcement for five federal agencies, have worked with U.S. Attorney, FBI, ATF, federal grand jury, IRS Special Agents, St. Louis Baseball Cardinal coaching staff, three World Series, Fitness Coordinator for three YMCAs St. Louis, studied at several Universities in St. Louis. Now looking forward to my retirement here in Green Valley.
1. There is a division among the Board of Directors. How would you address it?
Gary Austin
If elected, I will try to represent the members' views on all important issues. I will actively seek member input and ideas. Member anger and frustration will continue to grow unless a "member first" agenda is put in place.
Theodore Boyett
Division can lead to problem-solving if participants are willing to listen, compromise and engage with civility. Using Machiavellian and hardball tactics to gain advantage exacerbates situations. I have worked with a number of policy governance systems. From this experience, I don't believe that forcing policy governance onto GVR will necessarily solve current problems. The most effective systems are characterized by everyone involved realizing they have more in common than their differences, and that helping others lets others see the value of helping all. We need to listen to understand, not talk past each other, and be civil.
Nina Campfield
I believe that differences of opinion are good because disagreement and discussion generally lead to a better outcome than either side originally started with. I would encourage facilitated experiences regarding how to communicate. Seems simple, but few people are good at active listening and non-confrontational disagreement. That said, sometimes the differences are so basic as to offend one's moral compass, and that is the state of GVR. A small but vocal group constantly attacking GVR seems to want to ruin this great treasure that we have. It would help if GV News restricted itself to fact-checking and eliminated the biased editorials.
Carol Crothers
First and foremost, I would encourage all directors to bring facts to the table and make decisions in public. Differences of opinion can be good if they stretch everyone's perspective and are presented thoughtfully. All issues that require the decision of the board should be well documented and presented ahead of time so directors can give careful consideration, ask questions and seek member input where appropriate. Of course, polite, thoughtful behavior always helps. And if there is a stalemate, why not ask the membership?
Marge Garneau
I plan to listen, research, ask questions, when possible ask members and then support/vote for what I feel is best. The division of the Board is in individual Board Member beliefs. I think this can be addressed by listening to all comments/concerns, not get into a squabble over issues, and vote the way I believe to be right. Civility should be a Board priority.
Connie Griffin
All directors must work on behalf of the GVR Corporation, committing to the Mission of GVR by providing Recreational, educational and cultural offerings to the GVR members. If a director does not have this as their first priority, then maybe they should not be a director. Divisions can be helpful if they provide a complete and thorough, open discussion process keeping our Mission and Members needs first and foremost. Supporting anyone who wants to bulldoze their way through should not be tolerated.
Bart Hillyer
Democratically elected bodies always have divisions – sometimes messy divisions. There's no changing that. Compromise is good when appropriate, but it's usually a mistake to compromise with a bad idea – you just get stuck with, at best, a slightly less bad idea. The most that anyone can do, if elected, is to try to serve honestly, openly and prudently, always putting GVR members first. That's what I plan to do. Some GVR members will probably agree with me, and some won't, but no one will have to wonder what I believe or why I believe it.
Chuck Soukup
The present division does not involve all directors. The two political groups have formed voting blocs within the board, and both have decided that no compromise of their positions will be tolerated. Both groups use the same behind-the-scenes bullying tactics to try to get their pet projects passed, or unfavored projects blocked. This can be solved if independent directors are elected and all directors act professionally, including the willingness to talk issues through. But most of all, when any director observes pressure tactics being used, to publicly call it out and insist the full board condemn it.
Eric Sullwold
I agree and the reason is that both sides want to have total control by the use of their personal agendas. These two (2) PACs promise the membership that they are all about the GVR members, however when they are elected that all goes out the window. Chuck Soukup and I propose Town Hall Meetings, Surveys, and Questionnaires to learn what members and clubs want and need. Then sit down and have an honest discussion based upon the commonalities shared by both sides.
David Valdez
Work professionally. At candidate orientation last week Candidate Griffon kept interrupting Candidate Crothers over a subject that actually could be of concern to all Candidates. This is something that all candidates should have heard about and Candidate Griffin made it so that Ms. Morningstar had to shut it down. So I will say it again PROFESSIONALISM NOT KINDERGARTEN. So we got Candidate Kindergarten by Griffin, yet she supposedly has board and committee experience. It's this kind of behavior our board doesn't need. It was only the second meeting and a Candidate brought to it what all GVR members don't want any longer from our board. So I ask the members, "do you really want this behavior in your candidates even before the election?"
2. GVR needs more space. How can that best be accomplished?
Gary Austin
I'm not aware GVR is short of property. I think there is room for another tennis court at Desert Hills and Las Campanas in the future if needed. Better utilization of the shuffleboard space at West can open new possibilities there. There are vacant properties in Green Valley that can be leased for additional club space as needed and vacated if less space is needed for a given activity. I'd be reluctant to "buy and build" unless real long-term need is proven.
Theodore Boyett
Having adequate space and running an effective and efficient operation go hand in hand. Before purchasing new land or facilities, a thorough evaluation of current facilities should be completed to ensure the most efficient utilization is being obtained. Creativity is needed; activities being stacked and staggered. Do non-capital-intensive solutions exist? Or is investment needed to secure necessary space and facilities. Detailed analysis and careful planning should precede any significant new acquisitions. This includes preparing and implementing robust short and long-term plans.
Nina Campfield
GVR's space needs are for members' usage. GVR already has an Initiatives fund, fed by capital fees, to pay for renovations and/or new spaces – so that such expenditures don't come from member dues. And it has a committee, P&E, to evaluate needs and recommend capital projects. What is missing is a strategic planning process that gives members a chance to provide input as to what is desired, and to develop a critical path to accomplish the plan. From a Strategic Plan, members could see that GVR growth would not change the nature of Green Valley.
Carol Crothers
GVR may need more space. We don't really know. How about some facts on how we are using the space we have? Are we using our space wisely? For example, is an hour between usage always necessary for room set-ups? We have hired a CEO with considerable facilities and financial background. Why don't we let him gather facts and present the alternatives with costs identified?
Marge Garneau
I am not convinced GVR needs more space. Any additions need to be justified. GVR needs to utilize what they have. There are centers that can be added on to should more space be needed. There is 400 sq. ft. at Desert Hills that is under the auditorium, this could be closed in and made into useable space. Better management of existing space and facilities should be the first step. With our new CEO and his experiences, I am sure he will be looking into this issue.
Connie Griffin
A thorough space study should be completed. It must include and potentially emphasize "allowable buildable area" available for existing GVR owned properties. In my opinion, GVR should plan any new construction additions on property/land which is already owned by GVR first. There is limited available vacant land in Green Valley. If GVR is planning for any long-range future expansions, it should be looking at site availability now. It might be wise for GVR Directors and staff to make themselves familiar with surrounding areas and businesses' long-range plans to determine how and where GVR will fit in.
Bart Hillyer
Well, there's no shortage of dirt around Green Valley, or any shortage of empty buildings, for that matter. A torrent of money flows through GVR—about 10 million dollars per year. There's plenty to acquire whatever GVR needs if it's spent prudently. Much of it is blown on a bloated payroll, starting at the top. Kudos to Scott Somers for making his pay public, but his salary – $170,000 – is too high. We're still waiting for him to make public the pay of the rest of GVR's employees – all 117 of them. That information should be released, now.
Chuck Soukup
There are many avenues to address the space problem within GVR. It can be new buildings, additions to existing facilities, or repurposing space that is not being used efficiently. The very best way to solve these dilemmas is for the board and staff to do the hard work to research and pass a comprehensive, integrated, five-year strategic plan as Eric Sullwold and I have called for, and CEO Somers announced on 12 February. The board and staff would then draft one-year work plans to address issues, followed by rigorous monitoring in order to adjust them as conditions change.
Eric Sullwold
There are many variables to this perplexing issue. This is much like a chessboard where the actions of one club or group will have a cascade affecting others. Space at GVR is an important commodity where we have both dedicated and non-dedicated space. Yes, there is the need for more facilities, however, the GVR members must remain flexible so that we the members get the best bang for our buck. This is why Chuck Soukup and I are offering our "PLATFORM" and "CONTRACT" to the GVR membership.
David Valdez (response to 2 and 3)
Well, information on buying buildings behind closed doors that board members and dues-paying members can't access is not the way and remains suspect. Especially since long-range thinking wasn't involved since buying the parking lot now seems to be on the agenda. When it could have been bought in one package at a reduced price. Again the manner remains suspect. So needing more space, whether it's open land for recreation or office/meetings, we may have to go outside of Green Valley proper. GVR Administrative and facility support offices can be headquartered elsewhere. Freeing up building and facility support square footage for GVR membership. GVR HQ and employees may have to commute for work. Growing pains for the GVR family.
3. Do you support the purchase of the former Canoa Hills clubhouse? Why?
Gary Austin
I do not support the purchase of the Canoa Hills Clubhouse. It was done without the knowledge or input of the members. Our church board looked at purchasing that building and decided it was too expensive and needed too much rehabilitation. We thought a reasonable offer would be in the $280,000 range and still were not willing to go forward. Most GVR members think this was a frivolous move and the board did not exercise prudent fiscal responsibility. We feel ignored, insulted and made foolish by this purchase. It smells like a Chuck Huckleberry deal when the City of Tucson paid double for a condemned wreck of a former bowling alley.
Theodore Boyett
Not being on the current Board, I have not had access to the key factors necessary to honestly evaluate the Canoa Hills purchase. But we can learn from this experience for future planning. At this point, we need to move forward and work to ensure GVR maximizes the value from this acquisition. Efforts are still needed to renovate the facility. Careful analysis needs to be completed to determine the most cost-effective way to meet member and club needs. Going forward, we need thorough analysis and planning to ensure current facilities are maximized, prior to future capital expenditures.
Nina Campfield
Yes, I do. See question 2: GVR members need more space. Even after the purchase and renovation of the clubhouse, GVR members' space needs will still not be met. This is a beginning. If GVR had decided to meet current space needs with a new building, it would have cost millions of dollars and taken several additional years before any member needs were met. The clubhouse purchase will allow four dedicated-space clubs to have more room, plus a larger fitness center. Members who are active, or would like to be, but are hampered by not having enough space deserve consideration.
Carol Crothers
I do not support paying more than the building was worth, buying it in secret without disclosing the total cost of renovation and parking lot lease or using GVR money to give a financial benefit to the Foundation. However, once all the facts are on the table and the membership is given the chance to vote on the $2M or so it will cost to make it usable, it might be the right decision for GVR.
Marge Garneau
Since the members were not privy to the process, it is hard to support this purchase. One question in my mind is whether the Board looked into the space at DH and could this be remodeled to meet the needs of the two clubs they plan to put in the clubhouse? Did the Board do a comparative study of all properties on the market or just go for this one? Why did they work in secret behind closed doors? Why did they pay so much over the asking price? Why did they not purchase the parking lot?
Connie Griffin
I have followed the aftermath of the closing of Canoa Hills Golf Course since 2013. A vacant, deteriorating property in the middle of the community does not provide any benefit for GVR members, guests, surrounding neighborhoods or to Green Valley. So, yes, I do support the purchase of the property as well as any needed partnerships to make the complete area, now known as Canoa Trails Park, a successful addition to the whole community of Green Valley. Now that the Club House is in GVR's possession, I hope the identified club usage for the space is well defined and developed.
Bart Hillyer
No. GVR paid over $500,000 to acquire a building appraised at about $380,000. To pay this much over the appraised value of any piece of property is nuts. It's all the more galling that this sham transaction was designed to cheat dues-paying GVR members in order to benefit GVR Foundation. Board members have a fiduciary duty to spend GVR money prudently. They have no duty of any kind to GVR Foundation. It's incomprehensible that this mess went through. Board members who voted in favor of this fiasco should resign in embarrassment.
Chuck Soukup
At this point, whether I support the purchase of the Canoa Hills Clubhouse is irrelevant. As of last November, GVR owns the property and the deal is done. What I do support is prompt movement to remodel the building and get it online as quickly as possible to address overcrowding of multiple clubs. Further conversation about whether or not it should have been bought in the first place are counterproductive, backward thinking, and does not serve membership going forward.
Eric Sullwold
The question is moot. The P&E and Board did their due diligence and made this addition to GVR Facilities. What now needs to happen is to get the building remodeled so it can be put to use for all members.
4. How would you keep in touch with a typical GVR member, outside of meetings?
Gary Austin
All board meetings need to be held in one of the spaces large enough for anyone who wishes to attend. The "virtual" meetings must end. I'd like to see each HOA appoint a person to attend all GVR board meetings and report back to their associations. This could start the process of transparency so badly needed. The GVR Board no longer has the confidence of members who pay the bills; this must change.
Theodore Boyett
Communication is critical to successful organizations. Members elect volunteer Board members with the primary responsibility for being the fiduciaries of the GVR corporation. This allows the corporation to survive and provide for the wants and needs of the members, present and future. To accomplish this, each Board member must clearly understand the wants and needs of our GVR constituency. This takes effective communication, including town halls, listening sessions, returning inquiries in a timely manner, attending social functions, speaking at club meetings, being neighborly to members on the street, as well as visiting shut-ins as appropriate.
Nina Campfield
What is "typical?" Most GVR members use computers – they get an email from GVR at least once a week, if they want to. All members have access to GVRNow! which is available at several commercial locations around Green Valley. I would like to see GVR do a pilot project to mail GVRNow! to members' homes, and include a written survey about how members want GVR to communicate with them. I was glad to hear that CEO Scott Somers plans to provide opportunities for members to communicate directly with him – the BOD should have similar events.
Carol Crothers
It is the responsibility of each director to listen to the membership and understand wants and needs. I am an active participant in many GVR activities and enjoy talking with members. Regular member surveys are valuable, and they need to be carefully constructed and the input followed. Open two-way communication is essential.
Marge Garneau
I plan to set up a private email where people can contact me and I will respond to their questions. I will send letters to the editor with my views, talk to members when I am using the facilities and will post on any social media.
Connie Griffin
GVR has initiated many new technology types of communication for its members. To continue reaching out to members, other methods could still be incorporated such as an expanded telephone hotline, with pre-recorded updated messages, a community radio channel and TV channel or an alert system that members sign up for such as weather or amber alert systems. I think these are areas for staff to research and present to the board for consideration. I support the CEO's proposed Development of a Communication Plan by 10/1/21.
Bart Hillyer
Mostly by e-mail or face-to-face. My plan is to send out a regular e-mail to anyone who wants to get it. These would summarize my thinking on whatever issues the board is dealing with, and seek GVR member input. I'm surprised at how some current board members just ignore communications from members. If I'm elected, anyone who e-mails me will get an answer within three business days. It may not be the answer they want, but it'll be an answer. That's what GVR board members owe their fellow GVR members: honest answers.
Chuck Soukup
In addition to the surveys and interviews that will occur in drafting the strategic plan, Eric Sullwold and I have proposed an ongoing series of moderated Town Hall type meetings where general membership and representatives of the opposing GVR political groups sit down to voice their questions, concerns, and objections about the direction and leadership of the corporation. These meetings will search for common ground and solutions that will provide the basis for the future of Green Valley and the corporation.
Eric Sullwold
I talk to my neighbors, golf partners, church attendees and folks I see in the market or other venues. Because the recent Boards have been so secretive and closed off from the general GVR members, Chuck Soukup and I believe that Town Hall meetings, Surveys, and Questionnaires will help the members to provide input on the concerns that weigh on the Directors. We believe in providing the results of such venues to the GVR membership in email blast, website, and GVR Now publication.
David Valdez (Response to 4 and 5)
As a board member, I will support townhall-style meetings for members if attendance evidence justifies it and GVR itself gets the word out on the "real topics" that have normally been hidden away in closed committee meetings. YES the pandemic, state rules needed to be followed and GVR did little to enforce open violations by the various club memberships.
5. Is there anything you'd change in how GVR has handled the pandemic?
Gary Austin
I'd change everything about how the pandemic was handled! When GVR closed ALL facilities on March 14, 2020, it was outrageous. There was a group of about 40 GVR tennis club members who had to drive 75 miles round trip to play 3-5 times a week at the Reffkin Center and Catalina Foothills High School. Both venues are in Pima County. Not one of our players came down with the China Virus. Many of us appealed over and over to GVR to open our tennis courts. These appeals were denied for no good reason. To have all our facilities closed for most of the year and get no reduction in dues was unreasonable. To get an increase in dues was a slap in the face. This shows poor management and complete disregard for the members.
Theodore Boyett
Hindsight is 20/20 and COVID is a nasty enemy. As new insights are gained, expert guidance will continue to evolve. We must use common sense and must comply with local and state regulations. It's not easy but is critical. We allowed our disabled son to visit over Thanksgiving and got very ill from COVID. We did not test beforehand, thinking family would be safe. We were proven wrong. Overall, GVR has done better than most recreation organizations, keeping facilities open as possible, while maintaining the safety of members and staff. GVR must comply with regulations.
Nina Campfield
GVR was required to follow state and county rules about facilities, so there wasn't a lot of choice in the matter. If GVR had refused to follow the restrictions, it might have put the corporation's business license at risk – it surely would have put both members and staff at risk of catching and spreading the virus, and the death toll in Green Valley would have been a lot higher. So no, I wouldn't change anything.
Carol Crothers
Yes, I would have opened facilities, especially outdoor facilities, as soon as possible within the legal restrictions. I would respect the wisdom and maturity of our membership to use the facilities wisely. When facilities were closed as much operating money as possible should have been saved and already allocated projects completed (such as the Clay Studio expansion, Desert Hills remodel and multiple ADA enhancements).
Marge Garneau
I think they went beyond the CDC guidelines and I would not have closed pools and other outdoor facilities. I would have left the outdoor showers open so people could rinse off before and after using the pool. Bathrooms should have remained open. I would have scheduled all 2020 facility maintenance and updates to be done by staff and contractors during this time. I would not have paid any administrative staff that were not needed and would have put them on leave, saving GVR quite a bit of money and allowing them to get unemployment benefits.
Connie Griffin
GVR staff handled the pandemic as good as could be expected. This past year was a no-win situation. As typical, half the members wanted facilities to remain open while the other half want them shut-down. Information on COVID 19 was changing day to day, so responses had to change too. The pandemic affected the ability of staff and directors to operate in their normal methods. Were the operating procedures perfect? No. From lessons learned this past year, I believe GVR should create a disaster response procedural manual and be prepared for the unexpected.
Bart Hillyer
Yes. On March 14 of 2020, GVR padlocked everything, though no state or county order required the closure of tennis, pickleball, bocce ball, or outdoor shuffleboard courts. Those should have stayed open. Thereafter, GVR has lagged behind what Pima County has allowed in reopening facilities. Kudos to Scott Somers for pushing reopening. We don't need a nanny. We can decide for ourselves what risks to take and what risks to avoid. Here are eight magic words: IF YOU BELIEVE YOU'RE AT RISK, STAY HOME. Followed by five more: EVERYONE ELSE, LIVE YOUR LIFE.
Chuck Soukup
We all have our own ideas about whether or not the actions taken regarding the pandemic were correct or not. GVR followed the recommendations of the county, state, and federal government, as they interpreted them, in order to protect the corporation and keep all Homeowner/Members safe. GVR communicated each step that they have taken to Homeowner/Members. It is important to remember that GVR is moving forward to full reopening as quickly and as safely as possible.
Eric Sullwold
I think that the GVR Management did all they could to meet the different challenges, government edicts and insurance requirements. This past year has been extremely chaotic because of the simple fact that everything was changing by the day, hour, and minute. We do live in a higher risk community and precautions taken I believe were from that perspective. I am sorry to say we did lose some friends and neighbors to the virus but believe it could have been far worse.
6. How can GVR serve members who have aged out of many facilities and aren't using them? Would you support a fee freeze or cut for them?
Gary Austin
I think something needs to be done to serve the folks who can no longer use the facilities. Why should infirmed people be paying increasing dues for facilities they cannot use? I think that with better use of our income and more efficient management, we should be able to give deserving members a break by freezing dues or possibly a reduction of dues.
Theodore Boyett
Ideas that restrict revenue must be carefully assessed. Year's back, California's Proposition 13 tried freezing taxes on the elderly as part of an overall 50% tax cut. In the end, this hurt recreation around the state especially hard. It also had the unintended effect of hurting many seniors, including my mother. I believe we should assess a multitude of avenues for helping GVR bring in members currently not using the organization, such as web programs, and pursuing help from clubs. E.G., the computer club could refurbish and donate computers to shut-ins and provide training and technical services.
Nina Campfield
This question really is about GVR's deed restriction. I haven't heard that members ask for different facilities or programs for the less active, I only hear that some don't want to pay dues. On the other hand, some former members who moved to assisted living facilities pay the same amount as members to continue to participate in GVR activities. Unfortunately, GVR's structure and bylaws don't allow treating some members differently, so, no, I wouldn't support a dues differential. That said, GVR should explore ways to provide entertainment and health programs, for example, to the homebound.
Carol Crothers
It is my understanding that Arizona Law prohibits different dues/fees structures based on age/usage. I believe the board should carefully manage expenses to minimize the financial impact on all members, especially since membership is tied to homeownership. Most members realize they get a fantastic deal when they first arrive but their usage level falls as they age. Keeping dues manageable for a diverse, stable membership is the best approach for everyone.
Marge Garneau
We have always struggled with this question. GVR looked at allowing opt-out, but this was not legally possible; reviewed a different fee structure, but not legally allowed; and selling your use to outside non-members, which did not work. Each home has a deed restriction that stays with the property when sold. In the past, some members filed a lawsuit to be able to opt-out. The court ruled that they could not be released from the membership. I believe the CEO and Board should continue to look for ways to help those who have aged out. I plan to listen to any and all ideas.
Connie Griffin
Opting out of GVR is not permitted. Supporting a fee freeze or cut seems logical in some minds but does not seem to be fair towards all members. Creating new methods of activities for "aged out members" rather than just existing facility usage may be more plausible and might be better for their health and wellness. If there were to be a dues freeze, it would have to be in conjunction with initiatives to increase outside revenue. I could consider a balanced approach to this issue and encourage creative ways to accomplish the interests of the GVR Corporation and members.
Bart Hillyer
GVR is increasing handicapped accessibility, and that's good. But as to opting out, no. Things don't work that way. In GVR, as in all communities everywhere, some use the amenities a lot, some use them a little, and some use none at all. But everyone pays for them, and everyone benefits from having them available. Some think our dues are paid for using facilities, so no use should mean no dues. But the truth is that our dues buy access to GVR facilities. Everybody has the same access, so it makes sense that everybody pays the same dues.
Chuck Soukup
Arizona law states that GVR Homeowner/Members cannot be charged different amounts for dues, for any reason. The law also forbids refunds/rebates. However, GVR also supports over 60 clubs, many of them social or game-oriented, such as regional clubs, cards, and chess. None of these clubs have physical requirements. It is incumbent on any Homeowner/Member who finds themselves in this situation to make an effort to be a part of an activity they enjoy. Staying socially active is a hallmark of healthy aging.
Eric Sullwold
I am not sure we do age out of what GVR has to offer. Yes, we might not participate in some sports or go to the woodshop or lapidary studio, but GVR offers more than that with lectures, entertainment, classes, and support a number of clubs that are no less engaging. This is what makes GVR such an incredible deal. I heard one member say that they do not do what they did 10 years ago when they first arrived, yet they still find plenty of opportunities to engage with friends and neighbors with what GVR offers.
David Valdez (response to 6, 7 and 8)
Aging out to me is inevitable and also involves generational differences. I believe we may have to create a "super center" concept. Having each facility inventory a weight room may not be the answer for example. Not everyone lifts weights. Make one out of three a "Super Center." A center that focuses on one or two amenities in the largest way possible. I pick the weight room because ALL are so inadequate. I believe people will drive that extra couple of miles for a first-class facility in weights, computers, zoom meetings, shooting pool, chess and more. Hold monthly friendly tournaments inviting High Schools, universities, U of A, recognized organizations, etc. Mixing up the young with the old energizes people of all ages. We don't have to make it a moneymaker. Make it an event to look forward to much like our Senior Games, but make it quarterly if not monthly. Winter Olympics, Spring Olympics, Summer Indoor AC Games (Chess Matches, Ping Pong, Swimming, Cue Stick Challenges, Card Play, etc.), Fall Olympics featuring Cooking, Pie Bake-Off's, Barbecue Cook Challenges invite Guy Fieri of Diners Drive-Ins and Dives to host.
"PROFESSIONALISM, kick out the Kindergarten Candidates before they are considered for elections!!!"
Have you seen these "NEW SHOW'S" and events in our nation's city's, read about what makes people want to visit there? Guess what, those people are the next aging generation that is going to be knocking on Green Valley's door to make it home.
7. What is one significant challenge facing GVR in the next 10 years, and how would you meet it?
Gary Austin
In my mind, the most significant challenge facing GVR right now is regaining the members' confidence. Folks are very concerned about how money is being spent. In talking to members while collecting signatures, I am amazed at how offended most members are; they are fearful about their income going down and costs going up (Pima County property taxes and GVR dues). Most people want fiscal accountability and conservatorship. They feel they don't have it any longer from an unresponsive GVR Board. This needs to be our first most important challenge to meet.
Theodore Boyett
One challenge facing GVR over the next ten years is that our facilities are getting older and will need repair, renovation or replacement, despite excellent housekeeping, routine maintenance and preventive maintenance by GVR staff. Some of our facilities already require these efforts. A new long-term strategic plan needs to be developed. This should be one of the highest priorities of our new CEO. Within this, we need to identify and prioritize to ensure GVR remains excellent and affordable. The Board must work together in performing their roles.
Nina Campfield
GVR is just beginning to embark on a new Strategic Plan, which will surely include a threat assessment. In my opinion, one challenge is going to be that people are retiring earlier and remaining active longer, which demands more facilities. At the same time, GVR's facilities are aging and some may need replacement within that timeframe. The Fiscal Affairs Committee, of which I am a member, has already started to consider actions to address this challenge – a combination of additional reserves and new funding resources. It is really important that the board work to avoid any potential special assessment for members.
Carol Crothers
Change. If we have learned anything this year it is that things can change in a heartbeat. We need strong, capable leadership with facts and figures at their fingertips so the organization can react and continue to serve its membership.
Marge Garneau
Aging Facilities and providing what the newer members want added to existing facilities or services. I would listen, ask questions, read all research, communicate with the existing members and hope we can expand our services to meet most of the GVR member's needs. As for facilities, I would encourage our CEO to evaluate the facilities and have a plan to keep them updated. Once he does this I would listen, ask questions, research and communicate with our members.
Connie Griffin
The future replacement of five aging out pools in the next 10 years is a significant challenge. A special fund, as I believe was recently created, beyond the MR&R reserve fund, needs to be financially supported. Projected pool replacement costs need to be determined and best use identified for any one project. A thorough evaluation of each facility's usage history must be completed as well as a look into projected future trends. GVR Board and staff could opt to discuss something like a facility usage fee beyond normal dues to assist with future facility replacement challenges.
Bart Hillyer
The biggest challenge facing GVR is swollen personnel costs — over 5 million dollars per year. It's nuts to have 82 full-time employees. Where do they put them all? I suspect many are in unneeded "management" positions. Scott Somers should make all that information public, now. Moreover, GVR senior staff seem to think that GVR belongs to them, not to GVR members. This must end. The GVR board and CEO need to work together to pare down these staff levels and look to do more with more reasonably priced part-time staff, volunteers, and independent contractors.
Chuck Soukup
The greatest challenge for GVR is that the organization is not being run like a corporation. The present process is what Eric Sullwold and I term "governing by personal agenda." This has to stop, and quickly. We need professional thinking. We need a five-year comprehensive, integrated, strategic plan that benefits the membership as a whole, not just small groups. Once the plan is passed, hand it to the CEO for implementation. The board then drafts annual work plans, monitors progress, and makes mid-course changes as need. The board must look at the forest, instead of concentrating on individual trees.
Eric Sullwold
The failure of the East Center Pool brings to light that there are several more aging pools that GVR controls and that their demise and replacement needs to have funds set aside for "Major Replacement Reserve." Though this is not only for pools as there are other aging structures in GVR inventory that could require a completely new buildout.
8. Which services or amenities does GVR need to expand, and which does it need to
reduce?
Gary Austin
I think the valuable space at West is not being used. Finding a suitable use for this area is important — possibly a new fitness center, bocce ball court or badminton courts. This area could also be turned into three or four pickleball courts if they are needed. We also need bathrooms added to the Desert Hills tennis courts.
Theodore Boyett
I believe our top priority is to find a way to serve GVR's largest underserved populations: shut-ins and individuals not currently availing themselves of GVR services. We can find avenues to support them. As previously stated, we need a new long-term plan. From this, we can evaluate club and member requests. We need to pursue club involvement with fundraising, to obtain the facilities desired, but without placing excessive burden on membership. The fundraising effort of the Pickleball Club is a good example of individuals desiring something, and helping to finance and promote the project.
Nina Campfield
GVR keeps track of member facility usage and can tell if popularity is waning over time so that space or services may be adjusted. GVR still doesn't have a large, dedicated performing arts facility, a major item in the 2016 Capital Plan. Members also wanted social areas with coffee/tea service, which perhaps could be extended to include food trucks. This is a great idea – socializing is also recreation. I think the handwriting is already on the wall that fitness centers will need to expand, possibly with different types of equipment. Looking forward to the results of the Strategic Plan.
Carol Crothers
First, we need to give our new, capable CEO a chance to understand how our facilities and services are used and where the pressure points are. Expansion and contraction should be based on data, not special interest groups. The general membership needs to be given the opportunity to provide input. A new five-year plan should help especially if it strives to get a broad base of participation, open forums for constructive debate, an understanding of financial trade-offs and the vote of the membership.
Marge Garneau
I cannot answer this question without seeing use studies. When I was on the board in the past the staff provided board members and committee members with this information. It is best to act/react from a position of knowledge. If there are services that are not being used, then the board would need to be sure they communicate this to the members so they understand why they would be reduced or removed. If there are facilities that are overused, staff should attempt to work with the members and clubs to find out why and help alleviate this problem.
Connie Griffin
A complete review of the statistics of usage of all of the facilities and club membership needs to be completed. The current CPM addresses requirements for establishing and maintaining club status. Any increase or reduction of services must follow the CPM. History of club membership from 2013 through 2019 is available and may be a good starting point for review. The CPM also allows for determination of existing club cross-over and potential consolidation. Attendance charts available for each facility provide easily understood visuals for review also. These existing documents already provide a good snapshot of usage and membership.
Bart Hillyer
The activity that I'm aware of that clearly has some overcapacity is shuffleboard. GVR could and should reduce the number of shuffleboard courts, and use that space for something else. I'd have to look at GVR's utilization numbers to see what activities should be expanded. I get the impression that ceramics and glass hobbies need more space, but I take it that the clubhouse rehab will address that, eventually. I also think a bigger retail space for member-made items would be a good idea. And maybe a pool at the pickleball center.
Chuck Soukup
Addressing future services and amenities is the purpose of drafting and passing a strategic plan. As CEO Somers outlined on 12 February, the information-gathering portion of the planning process is when every Homeowner/Member will be able to voice their preferences for the future of GVR. Once the board passes the plan, it will then be the responsibility of that body to support it, including taking steps to ensure its implementation. This is how professional corporations are run, and it is how GVR should also be run.
Eric Sullwold
This is an ongoing issue that could be resolved by what Chuck Soukup and I have stated in our "PLATFORM" and "CONTRACT" with GVR membership. A comprehensive integrated strategic five (5) year plan and a ten (10) year outlook would provide for the membership, a roadmap on how GVR will meet the future demands of the members. Keeping in mind that these are plans that must be reviewed on a yearly basis so as directional corrections can be made. Once this is done then hand the plan to the CEO to implement and the Board set up the monitoring guidelines to be followed.