These days, professional musicians and vocalists all across this country and beyond are among those singing the coronavirus blues … off stage. With lights out at countless venues large and small in myriad locales, what's a performer to do?
Green Valley's Community Performance and Art Center is hoping to resume its summer theater season in May, says Chris Ashcraft, CPAC's executive director. This popular venue had to cancel a dozen musical performances from March 16 through April 29, along with postponing the Santa Cruz Shoestring Players' spring play.
"While this is going to have a devastating impact on our budget, we are finding that many of our patrons are electing to donate the cost of their ticket to our organization, which is incredibly helpful. I have had some pretty tough discussions with some of our performers and they are very stressed out about the future because this is how they make their living," Ashcraft points out.
Heather "Lil' Mama" Hardy of Tucson has been a professional violinist and singer for 35 years and performs about 300 shows a year. It's how she's always made her living.
Hardy primarily plays Arizona venues, "but I go to New York three to four times a year to perform and spend a month in the summer there performing." She's also been in Norway and the Caribbean in the last couple of years.
"My entire schedule has been cancelled until further notice," Hardy says. "I plan to continue to do performance online and did do a LIVE STREAM concert" recently.
As far as survival for the long haul?
"I am very scared about how long this will last. When people can gather, then maybe house concerts are a possibility. But the information as to what is safe is not clear for that," Hardy notes.
With her long tenure as a performer, she's dedicated to her craft and will find some way to continue, she says. And hard times aren't new. She recalls living in New York during the AIDS crisis and suffering the loss of many of her peers, as well as being in New York on Sept. 11, 2001.
"During all those times, musicians lives were turned upside down. And the lifers found a way to continue. That being said, the fact that we are now unable to gather, and even the musicians themselves are fearful to gather, I am just waiting for that time in which that changes to really get creative as to a way to survive."
Juan Aguirre of Tucson has been a professional singer since 1997. By 2000, he started getting a more regular performance schedule. But after getting married and having kids, he got a day job teaching language arts through music and drama in TUSD's Opening Minds Through the Arts program.
Lately he had been performing in the evenings to make extra income as a solo artist and as the bass singer in The 4GENTS vocal quartet, playing Doo-wop/ Rock N' Roll/ Motown/ Acapella, and country and Southern gospel with The Presidio Boys.
"In order to be a decent husband and dad, though, I have to limit myself to between one and five performances/locations a month depending on the season," he points out.
His "A Cool, Cool Evening" show had been set for March 18 at CPAC before the closure. He and colleague Erin Recuparo put together that tribute to Bing Crosby and Judy Garland songs, featuring Aguirre, Recuparo and a combo of piano, bass and drums.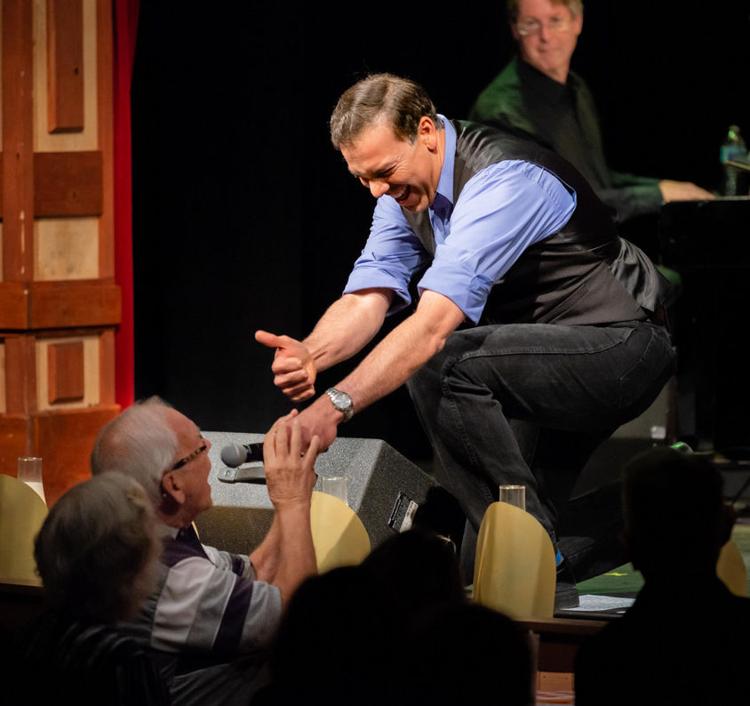 "The coronavirus has had a profound effect on all of us in the entertainment industry. Not just performers, but stage managers, directors, producers, costumers, sound and tech people, etc.," Aguirre points out. "The immediate financial effects are obvious, but the psychological effects are more profound, perhaps.
"Nobody knows how long this quarantine period will last and the uncertainty is unnerving. Some colleagues I know have invested a lot of money into productions that have been canceled, putting them in a financial bind. I am blessed to have been brought up fiscally conservative, so I still have a few acorns stashed away to keep me afloat, but I know that those reserves won't last if things don't get back to normal soon. I have a lot of friends though who have lost their only source of income and they're desperate for things to normalize," he points out.
Show cancellations, and his and Recuparo's investment of countless hours on the Cool, Cool Evening show, and still owing money on things like band charts, are a concern.
"Live streaming is an option, but we're not sure if we can make any money out of it since the live music experience is so different than watching something on video. And in my case, the type of music I perform is geared to older audiences who may or may not know much about streaming live events. It's something to consider but we are not sure if it's worth the time and effort," he says.
Aguirre does feel fortunate to never have had to face a situation like this before. "Hopefully, I can keep my job at the schools, but if the economy tanks, the arts are often the first to go," he notes.
"While disappointed and stressed about all of the cancellations, I think that most of us in the entertainment industry agree that it is the best policy at this time. We cannot be so self-centered to think only about our bottom line. We must think big picture and what is best for the community at large."
Yet, people's livelihoods are at stake, and Aguirre fears that this "will knock most of us out permanently."
He's hopeful that people will not allow that to happen because the arts are an essential part of our culture. "Plus, the joy that the arts bring can help us to heal and get through these tough times," he adds.
Diane Van Deurzen and Lisa Otey of Tucson have been performing as a duo for 15 years, and 30-plus years as solo artists. A pianist and music director, Otey has worked for local theaters, and she and Van Deurzen have toured in the U.S., Canada, Mexico, Europe, and Australia. They perform 100 shows a year, and are music leaders at The Good Shepherd UCC in Sahuarita.
"We spend countless hours every week booking, planning, and promoting our shows, often a year in advance. We have felt extremely fortunate to make a living do what we love," Van Deurzen says.
Then on March 15, "every show we had planned on for the next few months disappeared. Even though we have some savings, we are not prepared for a world where musicians have no place to work. In the past, we have had dry spells, like summers in Tucson when restaurants and bars slow down their music schedule. We have always been able to find work elsewhere.
"Now, there is no work anywhere, with no glimmer of when it might pick up again," she points out. "Even if the crisis is over in a few weeks or a few months, many venues won't be able to reopen. Those that do will need time to recoup their losses and won't be able to afford the luxury of music. This dry spell for musicians could go on for a year."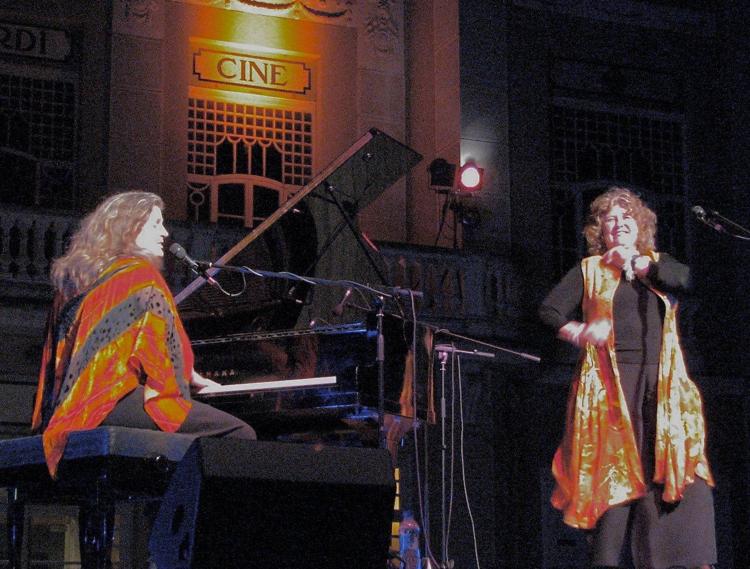 She points out that Southern Arizona has always been a strong community for music and theatre, and "right now, we all need to support these small businesses, concert halls, restaurants, and theaters who have given us entertainment, places to gather with family and friends and countless memories. Like musicians, they need the day-to-day business to keep their doors open. They're working very hard right now to come up with creative ways to keep their businesses running, like takeout service and online concerts. They need our support, now more than ever," Van Deurzen says.