Nearly a year ago, Amado resident Warren Guellich was out walking on the land he and wife Kat live on. He happened to look down and notice a shard – a piece of broken ceramic, glass, metal or rock that usually has sharp edges.
In the 18 years the couple has lived on the property, they have found a few pieces of ancient pottery. Kat said this piece was different.
"It was not so much the pottery piece, but what it was resting upon — a large vein of buff-colored clay — the same stuff from which the pottery shard he held in his hand was made of. The Hohokam people who lived here between 500 and 1450 A.D. had used the exact same material to make their pottery," Kat explained.
Those ancient desert dwellers used the pottery for storage, preparing food and cooking, and had traded pottery in Mexico and California.
With a range of artistic skills between them, the Guellichs realized using this ancient clay medium was exhilarating. Warren, a woodworker and oil painter, had studied local archaeology at Pima College more than a decade ago. Kat, a photographer and sculptor, had studied art and photography at Cal State University in Sacramento.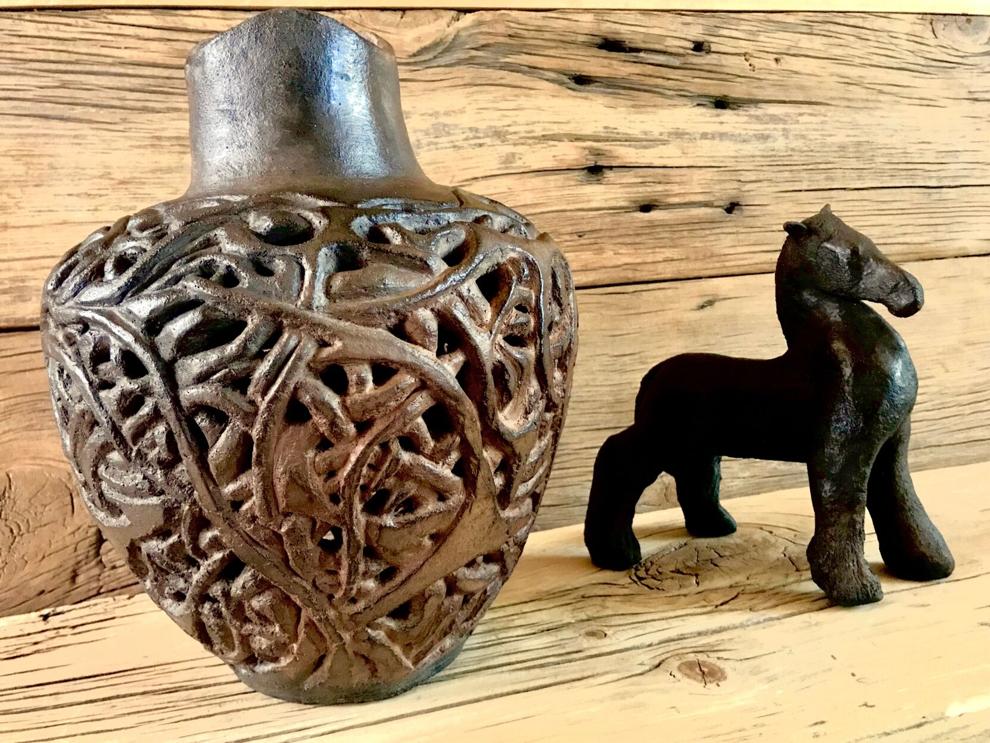 Warren did some quick learning on YouTube about how to make clay from raw dirt. With a pickaxe in hand, a few buckets and a wheelbarrow, he headed to the buff-colored clay discovery site, returning with approximately 200 pounds of raw clay.
Why hadn't they discovered the raw clay years ago?
The property they live on is 18 acres and the house is on 10 acres. It seems easy to miss if you don't always look down at every spot you step on.
Dry sifting the material through a series of smaller and smaller screens was time-consuming, dirty work. It took lots of water to get rid of the sediments. Two hundred pounds of sediment was reduced to 80 pounds of clay.
"Warren is better at the sifting. He can stand the heat. The soft, reddish clay powder that the dirt was reduced to was worth the effort," Kat pointed out.
Then, it was simply adding water and mixing.
Although they both use the same clay, their styles are quite different, according to Kat. Warren's pieces are influenced by the archaeology of where he grew up in Wiltshire, England, blended with the wilderness of the desert.
"He incorporates carvings into his large hand-built vessels. Reminiscent of Celtic knots, the twists and turns of his carvings depict mesquite tree branches," Kat explained.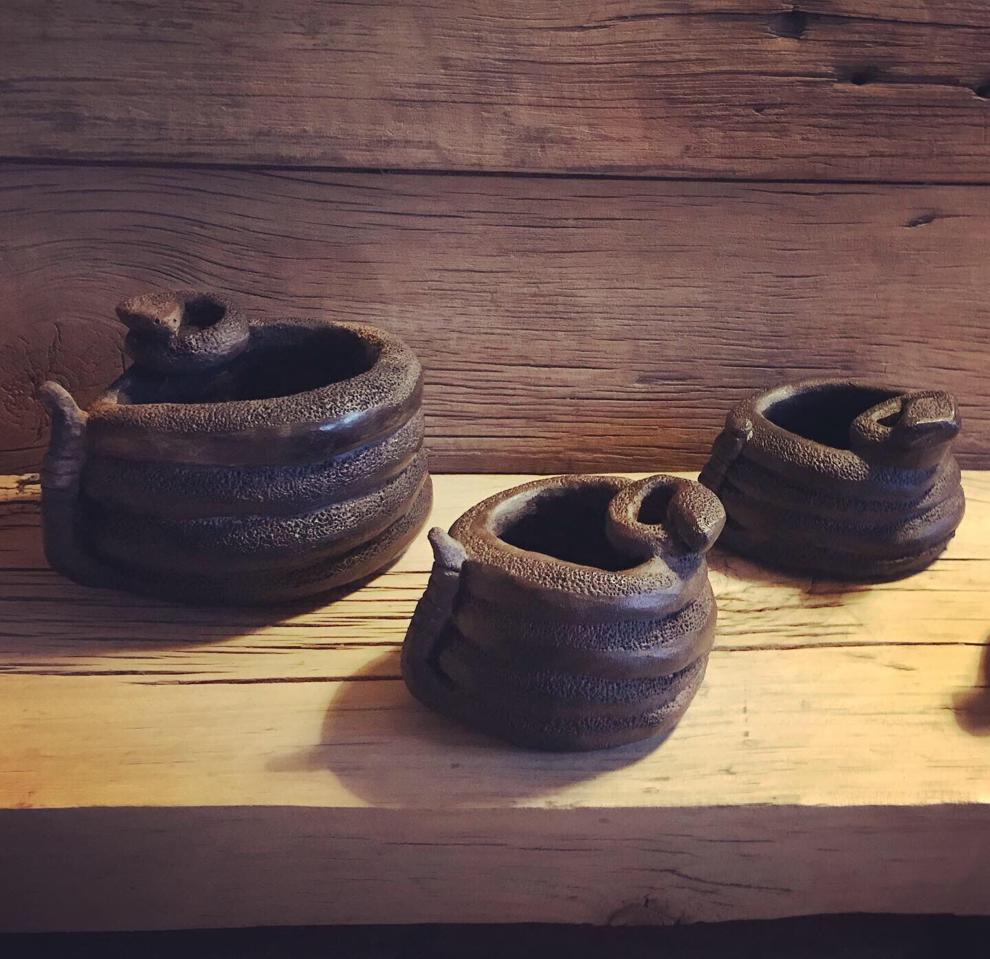 Her work is influenced by the wildlife that she adores. She's made figures of bears, jackrabbits, snakes, wolves, coyotes, and other natural pieces. Rattlesnake, or coil pots, and incense burners are functional pieces she's also created with a wildlife motif.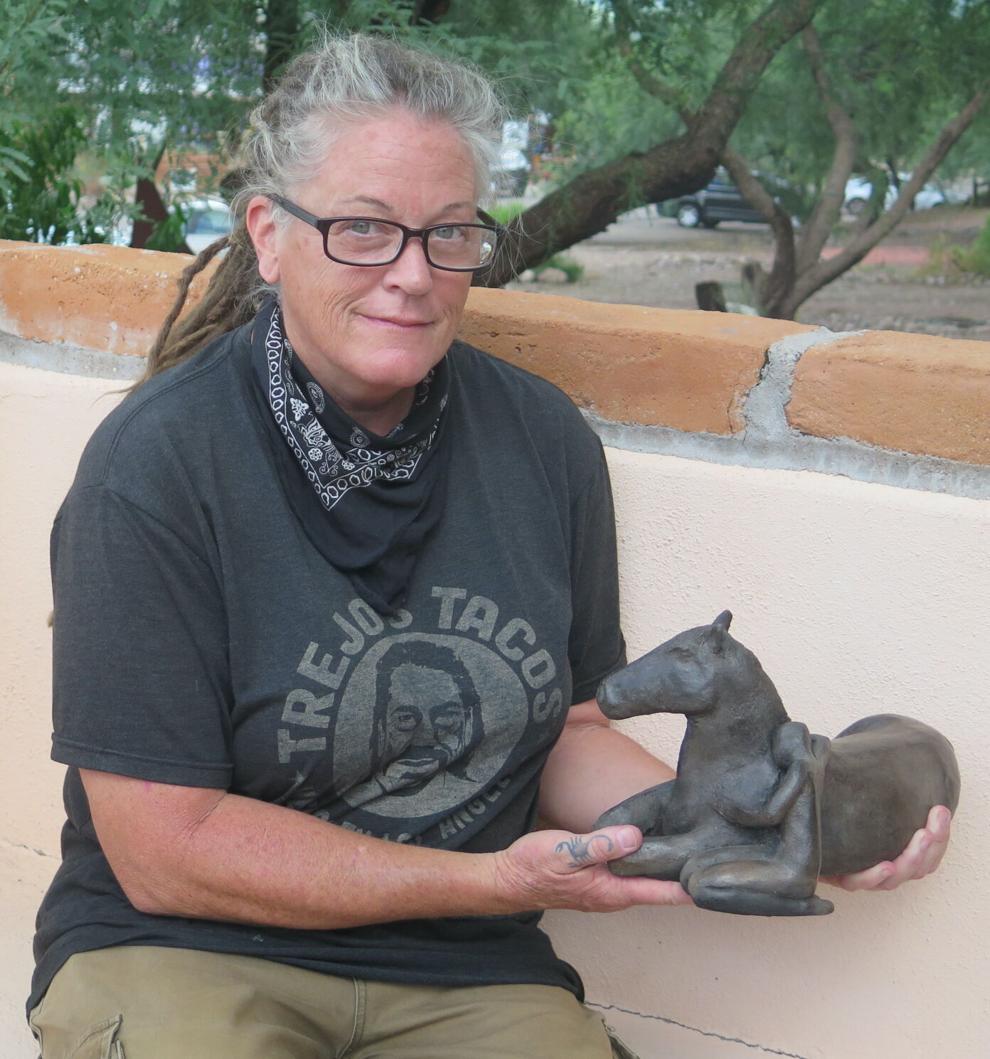 Warren and Kat agree the clay they discovered is so different from commercial clay.
"We work with black, brown and reddish colors, and finish a piece with beeswax. We want to keep them looking natural," Kat pointed out.
Once a piece is formed, pit firing it in the ground comes next. Warren dug a 3-foot-deep by 6-foot-wide hole for the fire pit, and the couple prefers to fire on a full moon or a dark moon because the first fire they did happened to be on a full moon.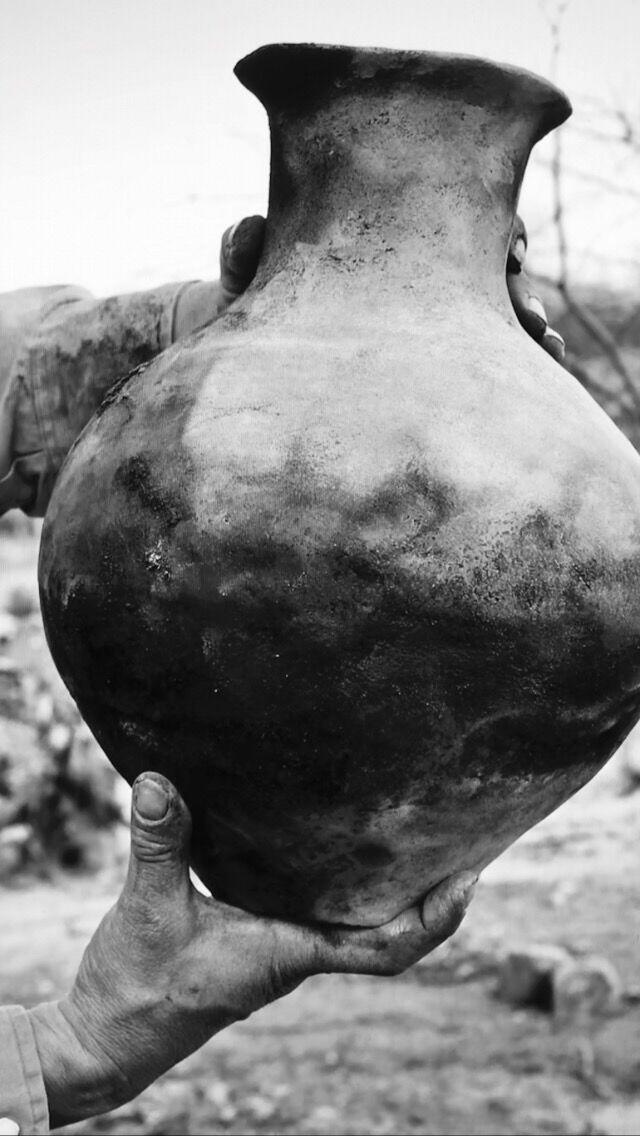 "The ambiance of the fire and the full moonlight really made it a connected-to-the-earth kind of thing. Especially given the nature of the clay being wildcrafted, firing by a full or dark moon just made sense. So we've been doing it that way since," Kat said.
They load the pots in, add fuel in the form of gathered mesquite and other dead wood, and set the pieces on fire.
"Warren feeds the fire for two hours, then covers it after all the wood burns down to glowing orange and red coals. The pottery cooks for the next 24 hours, baking it into bisqueware," Kat said. "The firing is done, but we can't touch it."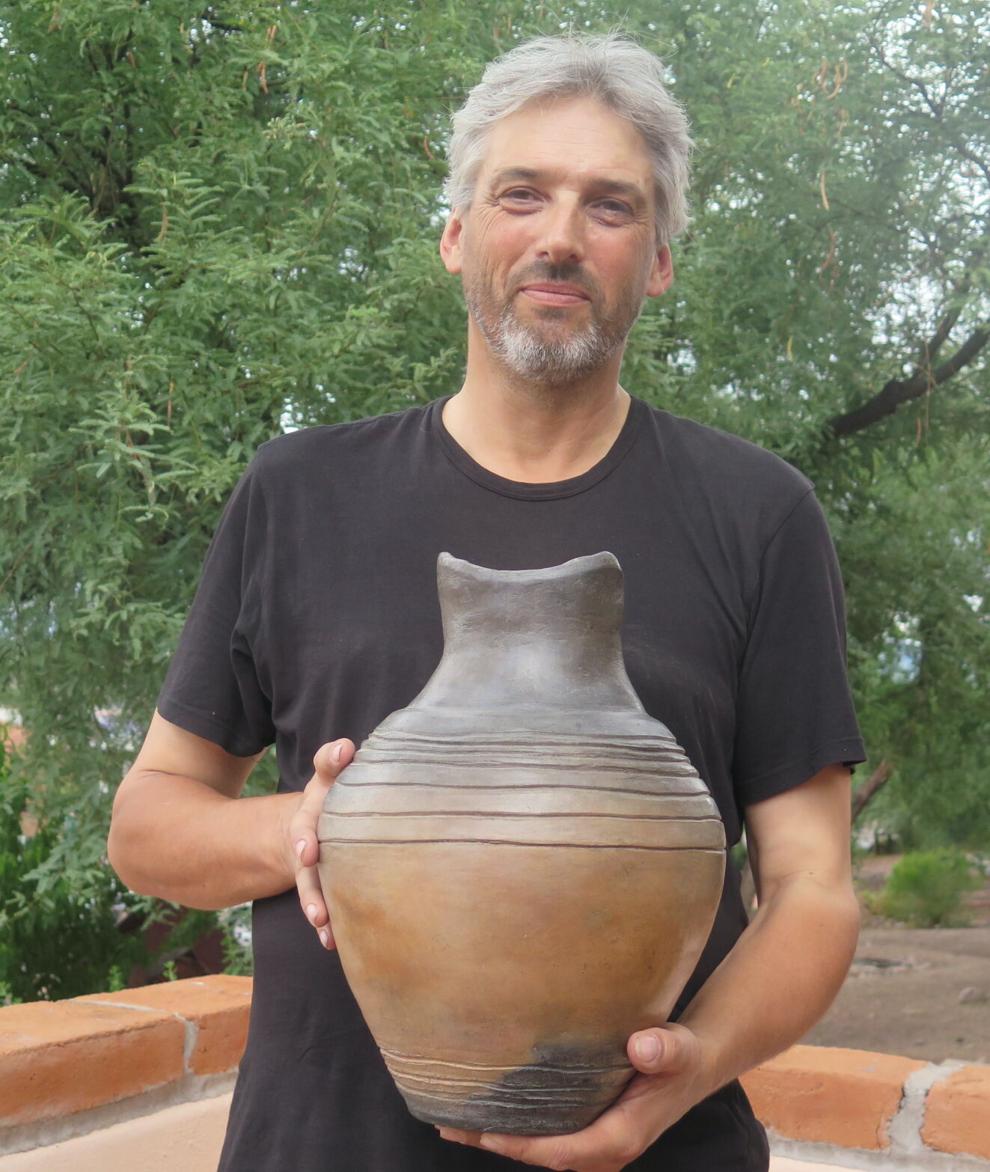 After pieces cool, they are finished with beeswax polish, instead of glazing, so that every piece is totally natural and wild, from finding to finish.