When the Arizona Educators Foundation holds its annual Teacher of the Year Awards event on Oct. 16 at the Madison Center for the Arts in Phoenix, many of the ceramic vases on the attendees' tables will have been hand-formed, hand-painted and handed over to Walden Grove High School ceramics teacher Elizabeth McCowin for this special event.
Originally asked by Kim Graham of the Arizona Education Foundation to create 90 ceramic vases as centerpieces for the annual Teacher of the Year banquet in 2020, the event was canceled because of the pandemic.
With students learning online for much of the last school year, it's been a scramble to get the process rolling again. But McCowin and her Walden Grove art students appear delighted to be back and working creatively with their minds and hands.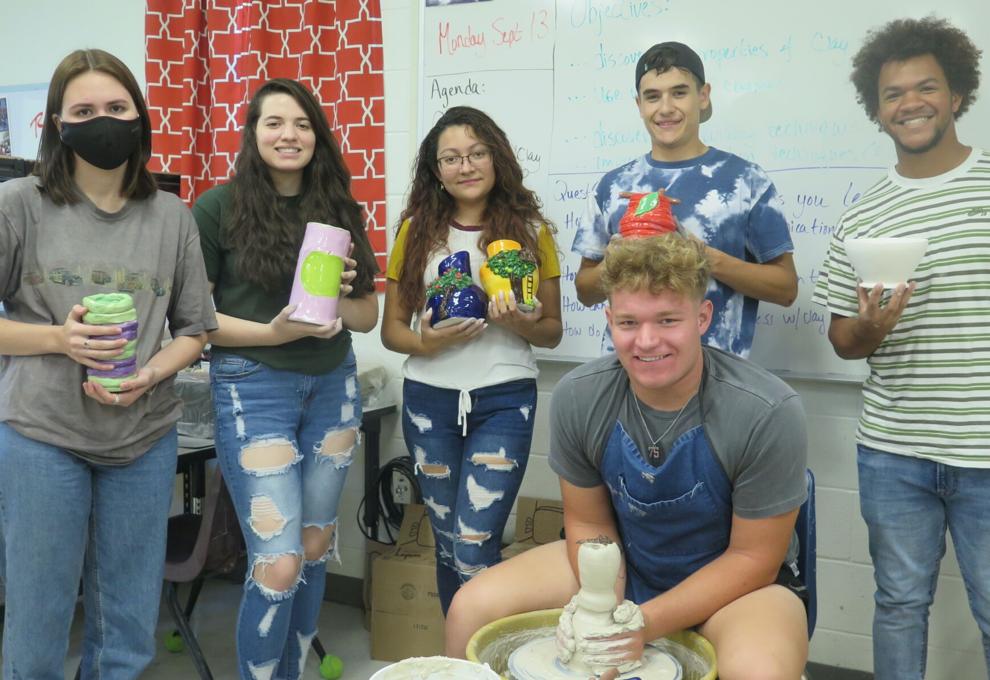 "This is my third year in ceramics and I absolutely love taking this class every year. I love that I can express how I'm feeling that day through my art piece," says student Gabe Daigle.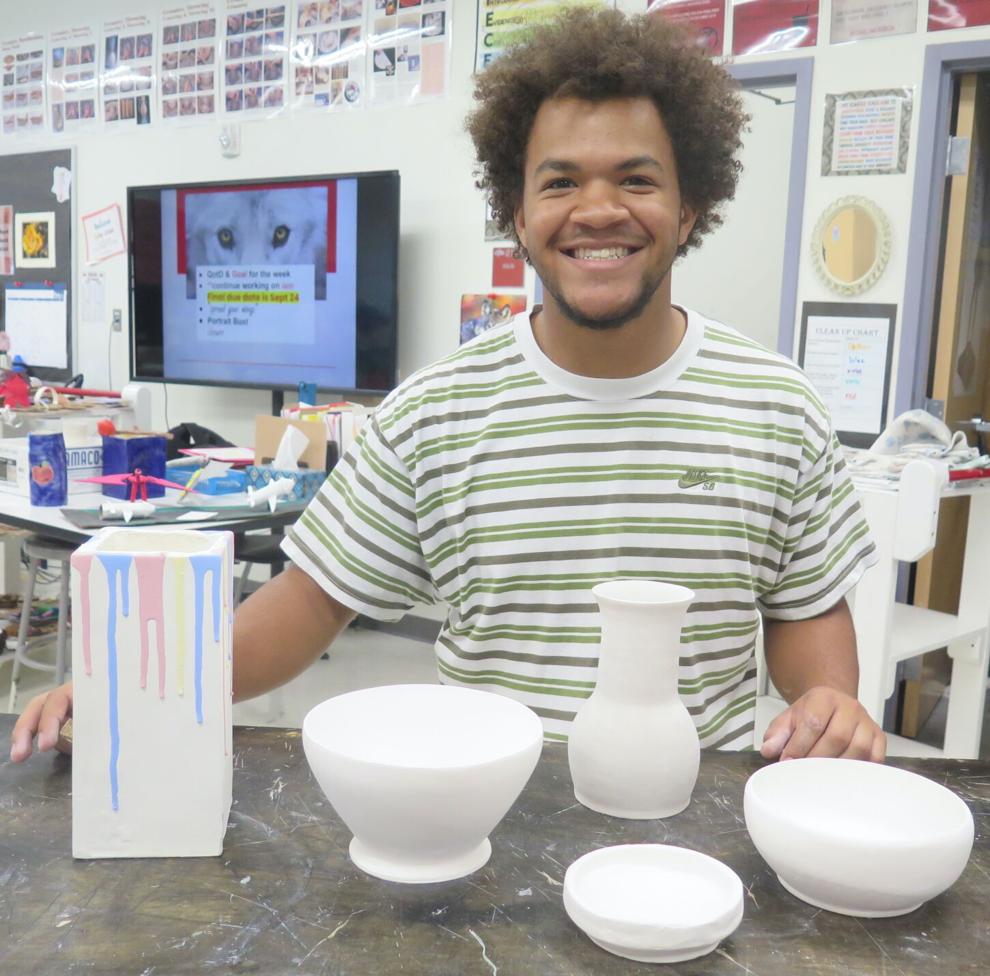 For Jayden Albertie, ceramics provides an important outlet. "I like being able to just sit down, relax, and put my hands to work making something I like. I discovered I can make really amazing things on the pottery wheel and now I just want to be on there all the time. People don't realize it takes time and practice, but it's worth it when you create the perfect bowl or vase. It's so satisfying to create the perfect shape with clay."
Mariah Alvarez says her favorite thing about the class is the creativity she and her fellow student put into making art. "It takes a lot of time, but I can make things I can use that are beautiful and my own creation," she explains.
Chloe Amodea agrees. " I enjoy being able to express myself in my art and making it by myself. I love creating things that show who I am."
McCowin teaches a practical process for her students to think through the steps of creating art from the idea and planning stage through finding the best materials to using mistakes as learning opportunities until they build the final art piece with their own hands.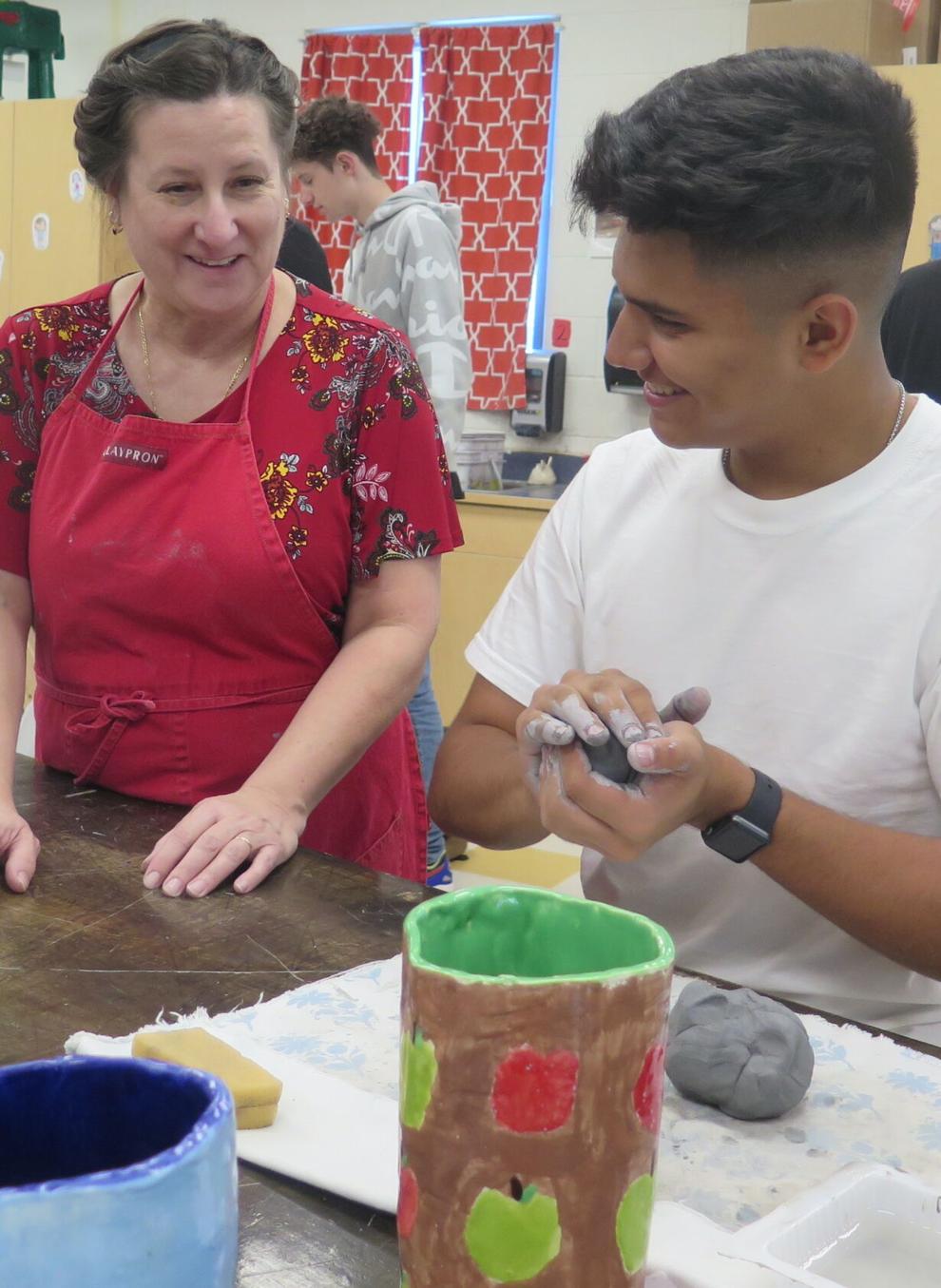 "Once students have worked through this process successfully a few times, they enjoy the feeling of accomplishment that comes from creating and finding solutions to all kinds of problems," she says. "Not all high schools have ceramics classes in their arts program. It's pretty special as an art class and it's completely elective. Students enroll because they want something that's 'hands-on' and they want to create. No special skills are required. We teach all when they start."
McCowin is a member of several clay organizations, including the Tucson Clay Co-Op, and has been building the ceramics program at Walden Grove slowly during the past three years. Now she teaches two classes of second- and third-year ceramics students and four full classes of beginning sculpture students.
As much as ceramics is an enjoyable class, students are graded on the planning, production and painting or glazing process of building their vase or other piece.
"When students are graded, it's not subjective. They need to meet requirements," McCowin pointed out.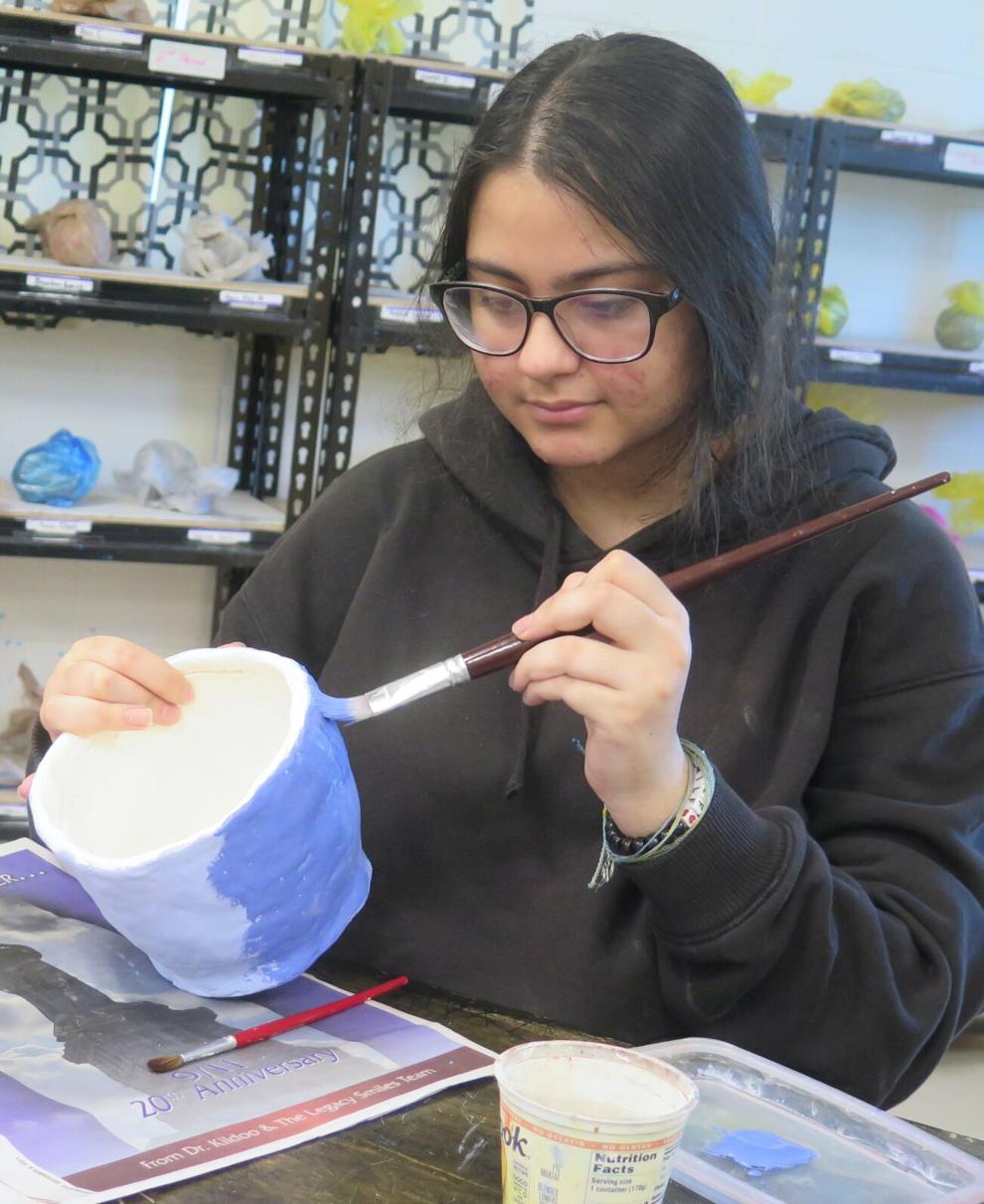 Students receive points for the planning and problem-solving of their piece (multiple original ideas are sketched and students analyze the ideas and choose the best one), the process of building their piece (includes mature use of tools and supplies, uses time wisely, and followed construction guidelines), and results of the final piece (sculpture stands on its own, is sturdy and shows a wide use of simple elements of art).
Several National Visual Arts Objectives by the National Art Education Association are listed on the classroom's whiteboard. They include: discover the properties of clay, use vocabulary of ceramics, and discover hand-building techniques.
The class atmosphere is one of work, camaraderie and creativity. Students can listen to music on their cell phones as long as no one else can hear it, use their phones for reference photos, and music cannot be on when McCowin is speaking.
She has created a class atmosphere where students chat at a comfortable level as they work on their ceramic piece and are friendly and helpful to each other.
A sign in the classroom reads, "Have fun but take it serious."
McCowin's love of teaching ceramics at Walden Grove High School is evident. "When I get out of my car in the morning, I'm very happy to be here," she says.