At first glance there may not appear to be any similarity between being a barber and being an artist. However, a few skills are common to both.
They include having an excellent eye for detail, having the ability to manipulate very small objects and tools, and having good manual and finger dexterity.
Former barber Ron Caldwell now uses all those work skills for pleasure as a scenic painter and scratchboard artist.
For those who enjoy fine detail work, scratchboard art is both a fine-art medium and illustrative technique. The scratchboard provides a unique surface on which to create art from beneath.
It's a technique where a firm paper or board is covered with wax, gesso or clay, then coated with an opaque black or white ink.
Using a sharp knife or tool, the artist carefully scratches or engraves etched lines on the surface to create art from the white or black surface beneath.
One wall in Caldwell's Quail Creek home is dedicated to his mastery of scratchboard art, which he does simply because it intrigues him.
"I'll try anything that interests me. It's a lot of work and it's hard to erase mistakes. I've done roadrunners in different poses; they're very elegant," Caldwell explained as he showed some samples of endless scratches that result in a work of art.
"He'll start with a blank black or white scratchboard, and to see what he creates is amazing," boasted his wife, Christy.
Caldwell said several of his scratchboard renditions of roadrunners are done from photographs Christy has taken. He's also illustrated birds, coyotes, rabbits and other desert wildlife on scratchboard and oil paintings.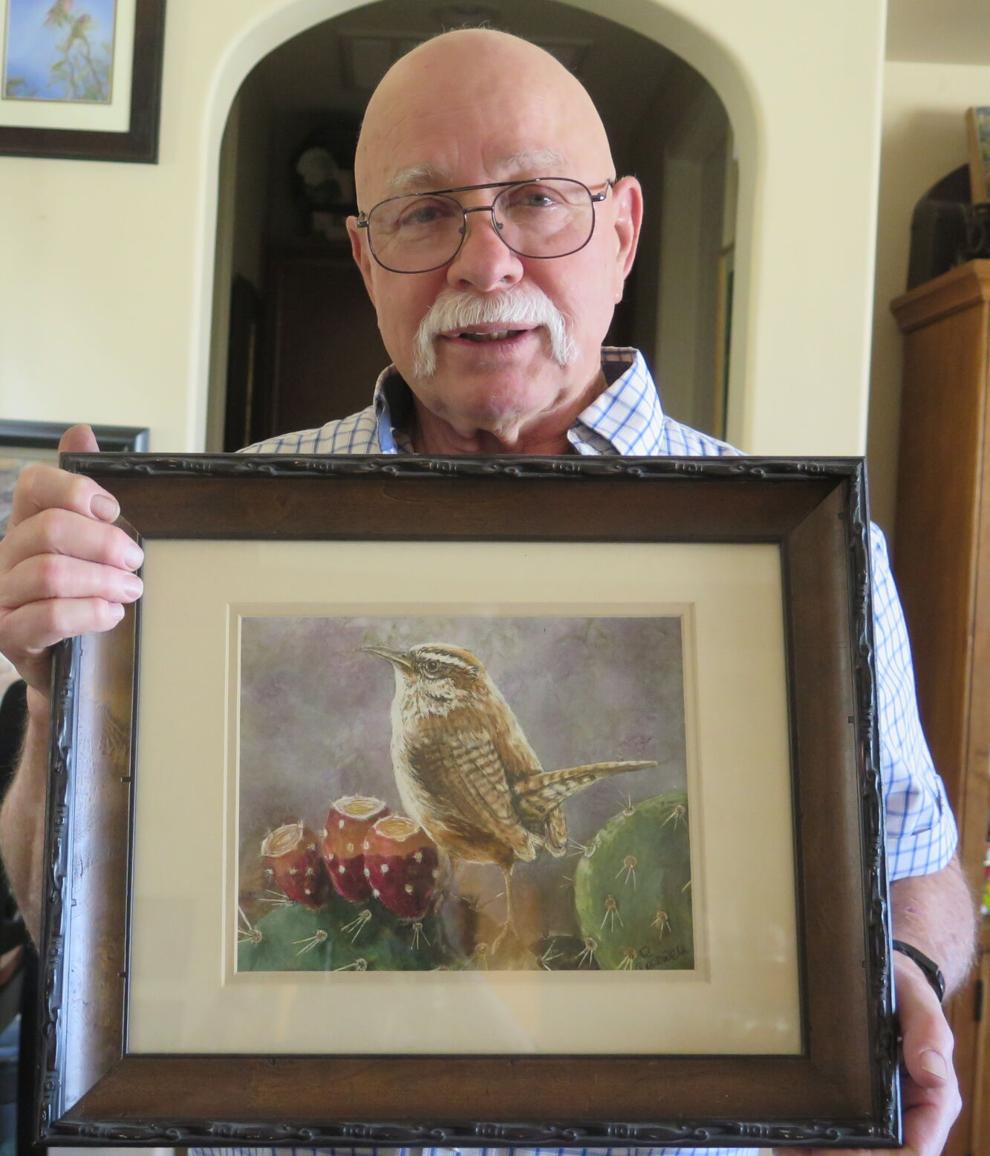 He showed one scratchboard illustration where he painted the background first and completed it with scratchboard art of a desert wren and cactus.
Scratch-by-scratch, this is where Caldwell's patience and careful barbering hair-by-hair skill is apparent and quite masterful.
When he first saw scratchboard art, he thought it would be an interesting style to try. Then he saw an image and thought, "Hey, that would look good on scratchboard. I like to try anything."
He took an art class at the Arizona-Sonora Desert Museum, heard they were having an art show and submitted art. Caldwell submits his art for display at the museum for others to see. He doesn't enter shows to sell.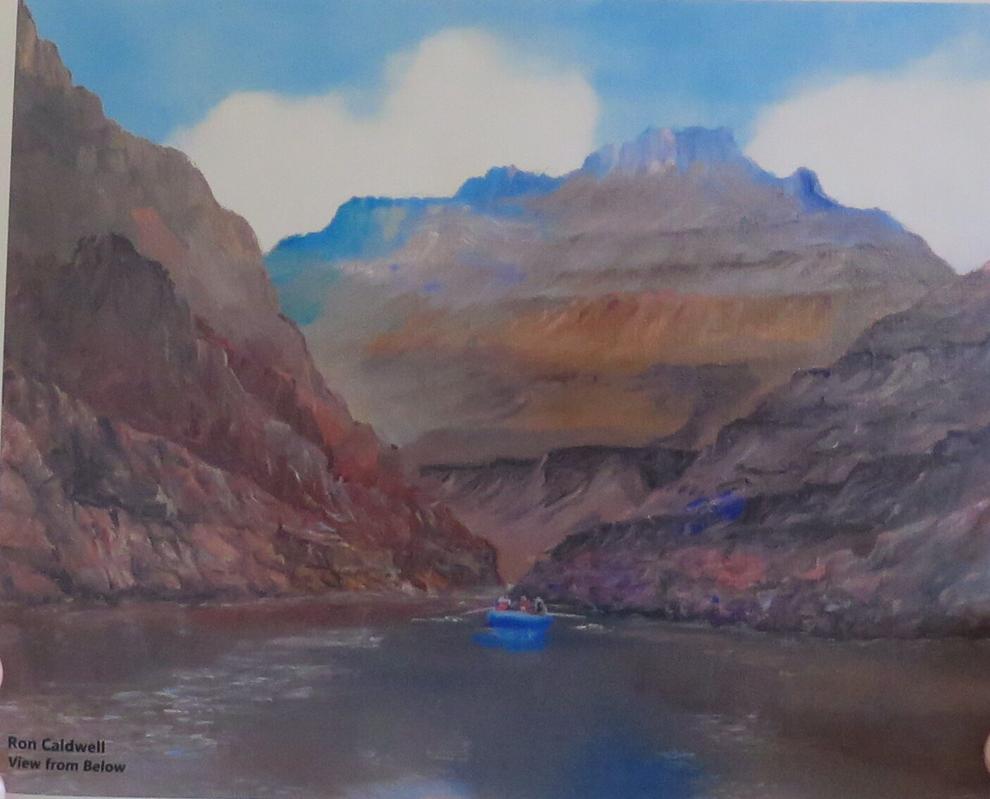 "The Museum has a student art show twice a year with a variety of types of art. Art can be for sale or not for sale and they have a fascinating range of classes," he pointed out.
One of his scenic paintings of Lake Mead west of the Grand Canyon was chosen to be featured for the June photograph for the Arizona-Sonora Desert Museum's 2021 calendar.
"The original was done with oil paints and I have other paintings on display at the Desert Museum," he noted.
"Art is a hobby. I'm not trying to sell," Caldwell said modestly.
Still, he quite enjoys having one of his paintings featured on this year's Desert Museum photographic calendar.