Drawn from the Pacific Northwest as winter visitors to the Sonoran Desert, it didn't take too many visits here for Ron and Bonnie Nowicki to find a home perfectly suited for them in Quail Creek.
When they came to the open house four years ago, "the view was everything to me," Bonnie recalls. Overlooking part of the golf course, their backyard had mature landscaping and afforded the couple plenty of privacy.
Built in 2011, the home also features many pleasing upgrades inside, plus the Nowickis were able to bring a distinct feel of Washington state along with them.
"Early on we envisioned a unique foyer table," Bonnie explains. "Our goal was to adapt two salvaged wood planks from a rare Heritage Yew tree that was cut down on our former cabin property in Arlington, Washington."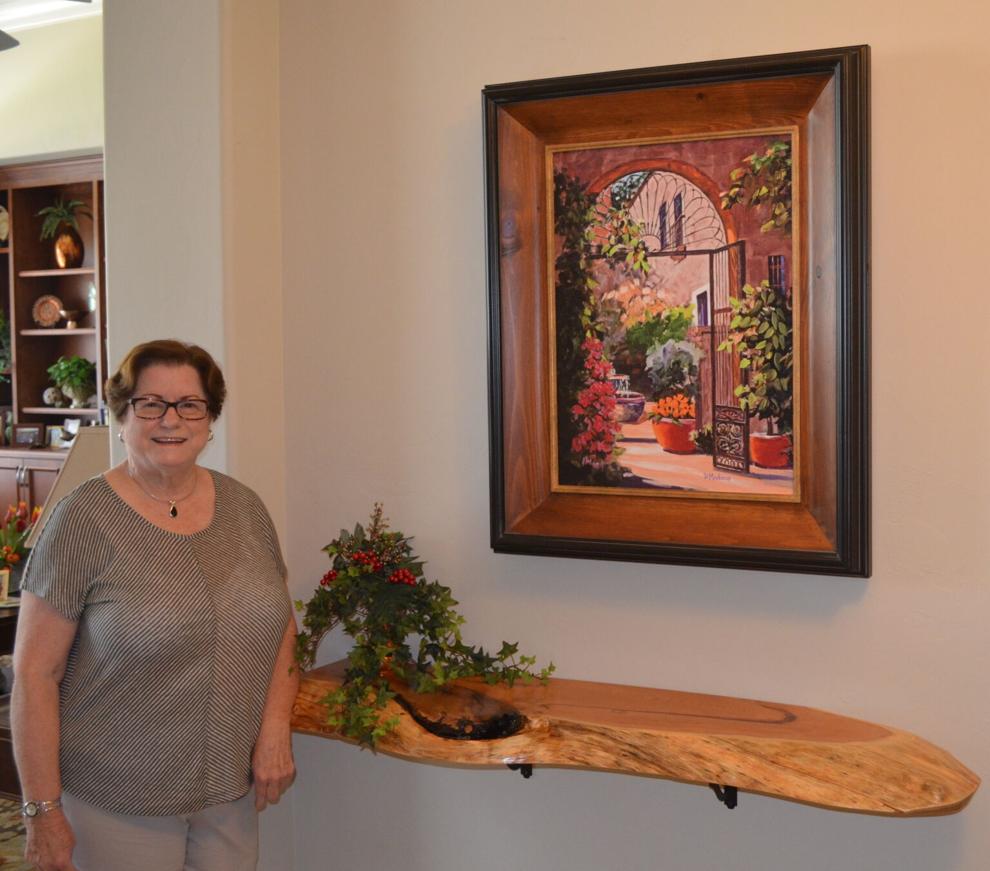 This evergreen tree, "one of the big ones" Ron points out, was about 80 years old , extremely heavy, and starting to lean over. A capable woodcutter with a sawmill took it down and salvaged much of the wood. Ron took one 12-foot slab and, by cutting it in two, was able to create two striking tables tops for their Arizona home. Two friends drove the planks to Arizona in their truck.
While Ron has worked with alligator juniper and mesquite before to make various pieces, this was his first time dealing with rare Heritage Yew wood.
After shaping, filling, sanding and varnishing one plank, Ron fashioned a 4-foot, rustic foyer table with a stunning raw edge, and secured it to the wall with decorative black brackets. The remaining plank was cut, sanded and varnished into a unique backyard bench/table, also with raw edges.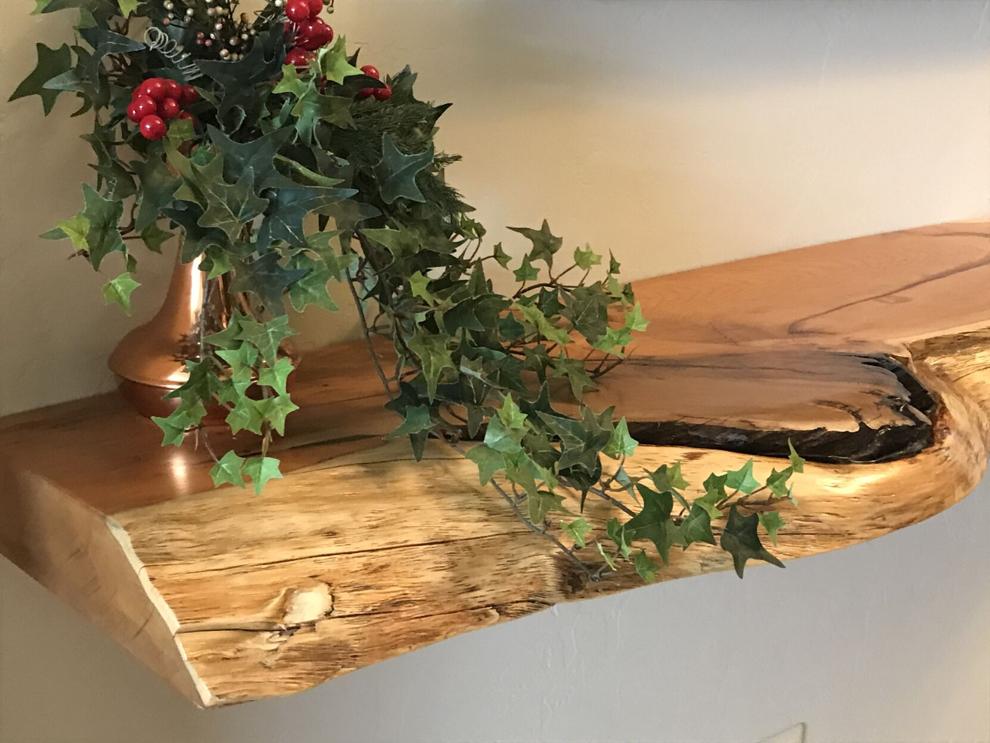 Using a hand sander and special epoxy for filling in holes in the wood, Ron spent a month adding layers of epoxy, which have to harden.
"It's the only time I used epoxy," he noted, pointing out that he didn't have any expectations. His method: pour the epoxy in, level it and remove the bubble.
According to Ron, "it's easy if you take your time."
Bonnie finds Heritage Yew wood to be quite unique and rustic. She loves the character of the wood, and points out that "the imperfections are special and reminds us of our cabin" in Washington.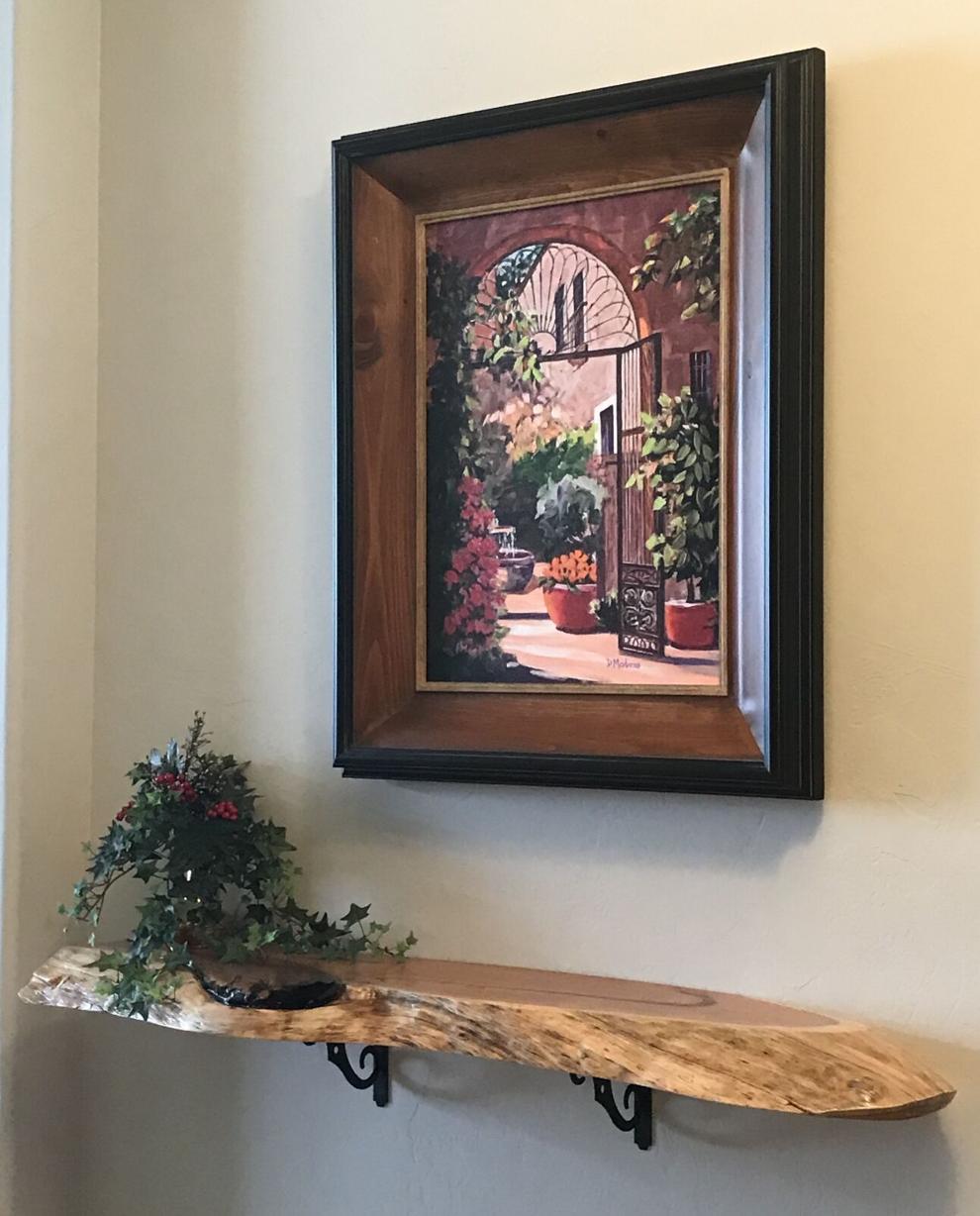 "Handmade, one-of-a-kind furniture is so Southwest," she notes. "Having a part of our former Northwest life incorporated in our Green Valley home is so special. We believe this individuality is a major part of the distinctive Southern Arizona lifestyle."
In addition to the distinctive table tops, the couple also loves their outdoor living space, one of the reasons they chose to live in Southern Arizona. Inside their home, Bonnie and Ron enjoy the high ceilings, open kitchen and living room, and more.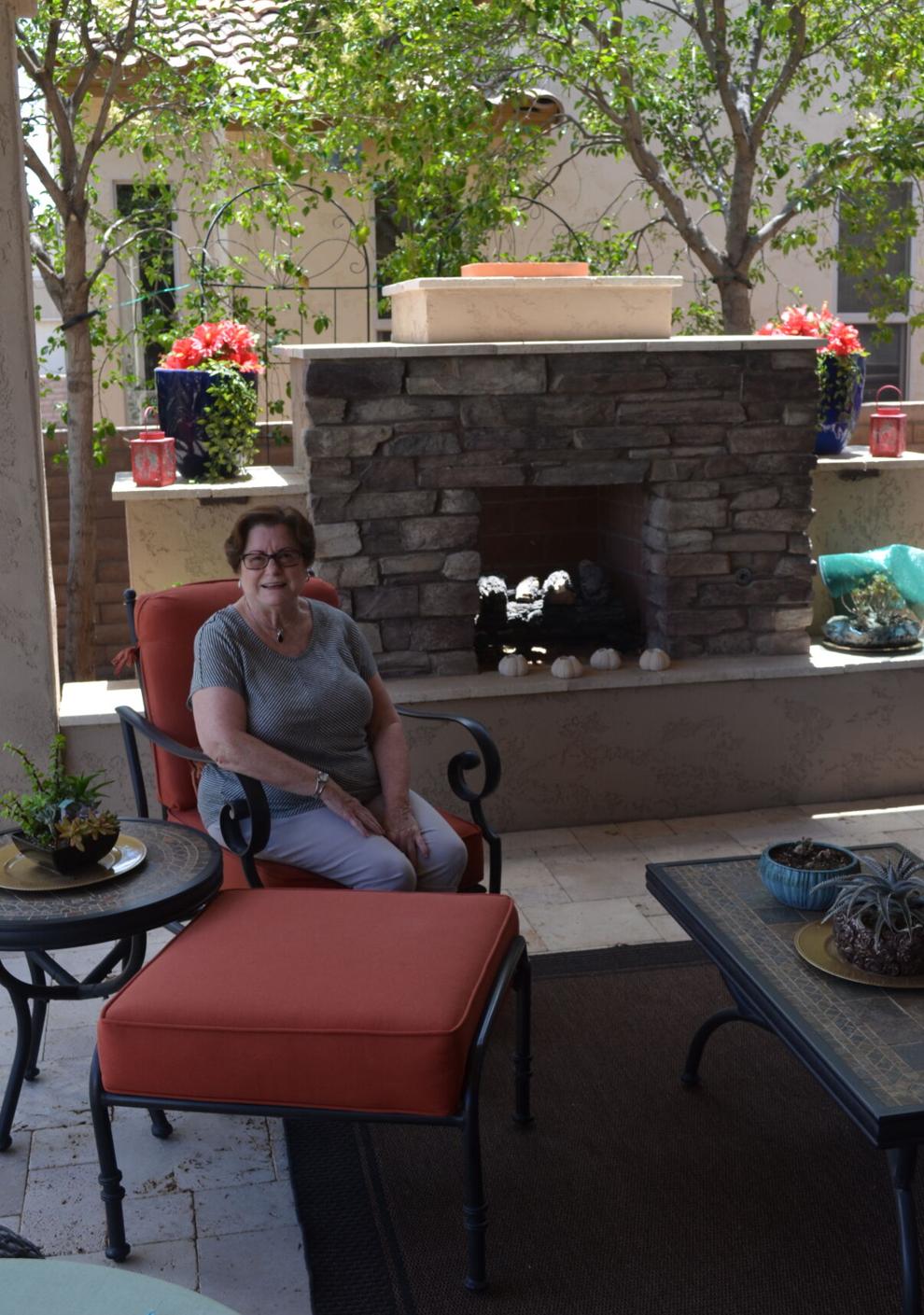 "We never dreamed we'd moved down here," Bonnie says. But once they spent time here in the winter and got to know the area, "we felt very spoiled," she said.
"We're meant to be here and love the security of this place."