The Valle Verde Rotary Club of Green Valley usually presents "Jazz In the Desert" in the early spring to showcase young musicians, and to raise funds for school music programs and other Rotary projects. During the last 11 years, Valle Verde Rotary has raised more than $125,000 through this celebration.
School jazz bands from up and down I-19 come together for a one-day fundraiser, dinner and auction event that benefits the schools' music programs and the club's other activities.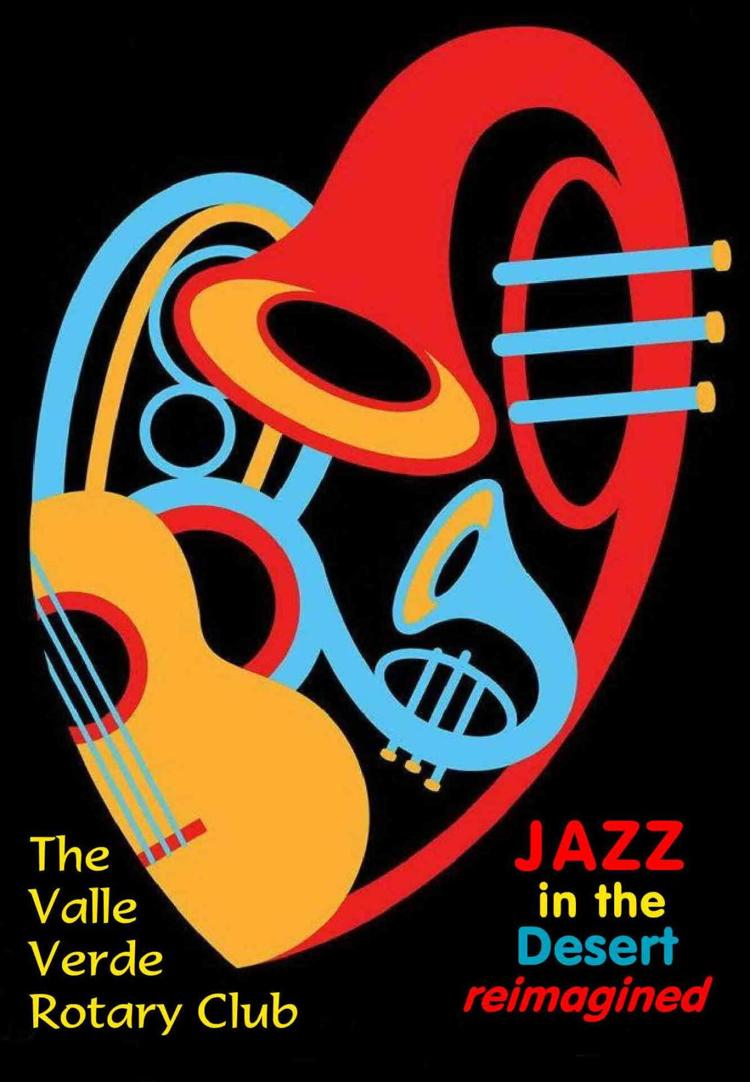 Due to the ongoing pandemic, and to ensure the safety of the student musicians and the more than 300 attendees, no in-person event is planned for spring 2021. Instead, Valle Verde Rotarians have kicked off "Jazz In The Desert ReImagined," a non-event fundraiser (just send money!) that hopes to raise $30,000.
Founded in 1987, the Valle Verde Rotary Club supports many projects close to home and around the world. Children are a special focus:
Birthday Books — Students from Continental School and Sopori School in Amado receive a book during their birthday month.
Arivaca Early Learning Center — Valle Verde Rotary and the Arivaca Early Learning Center work together to help newborn-to-5-year-olds improve the early learning process.
Micro-Loans — The club participates in a joint international Rotary-sponsored program to fund small business loans to people in Sonora, Mexico, helping them build their businesses and achieve financial independence.
Interact — The club proudly sponsors a Rotary Interact Club for high school students in Sahuarita. Interact clubs bring together young people ages 12 to 18 to develop leadership skills while discovering the power of Service Above Self.
Valle Verde Rotarians might also be spotted picking up litter along Duval Mine Road, or setting out American flags for major holidays.
Internationally, Rotary has been a driving force in the fight to eradicate polio in the world…and we're THIS close! (Hold two fingers less than an inch apart!)
Club members have also participated in education and health programs in Uganda, health camps in India to help stamp out a diabetes epidemic, water and sanitation projects in Thailand, and many more!
Valle Verde Rotary has also sponsored in-bound and out-bound student exchange, the most recent involved Germany, Latvia, Brazil and Slovakia.
To make a donation to "Jazz In The Desert ReImagined," visit vvrotaryfoundation.net or mail a check marked "Jazz" to Valle Verde Rotary, P.O. Box 311, Green Valley AZ 85622. For more information, call 520-625-0860.