An outdoor fireplace at home may seem extraneous in Southern Arizona, although they're quite popular in and around Phoenix and Scottsdale. In addition to providing heat, they add a cozy ambiance for outdoor socializing.
Green Valley sculptor Bambi Anderson's recently finished back patio fireplace was hand-built with its 1,000-plus handcrafted, individually designed tiles, earning it the distinction of being the only fireplace of its kind.
Each 3/8-inch thick tile was made of earthenware, or red clay, by Anderson and her 19-year-old grandson/studio- assistant Nick Lapadaca. Using clay as her medium, Anderson did the design work for each tile.
The creative endeavor began in mid-February and was officially completed on July 25.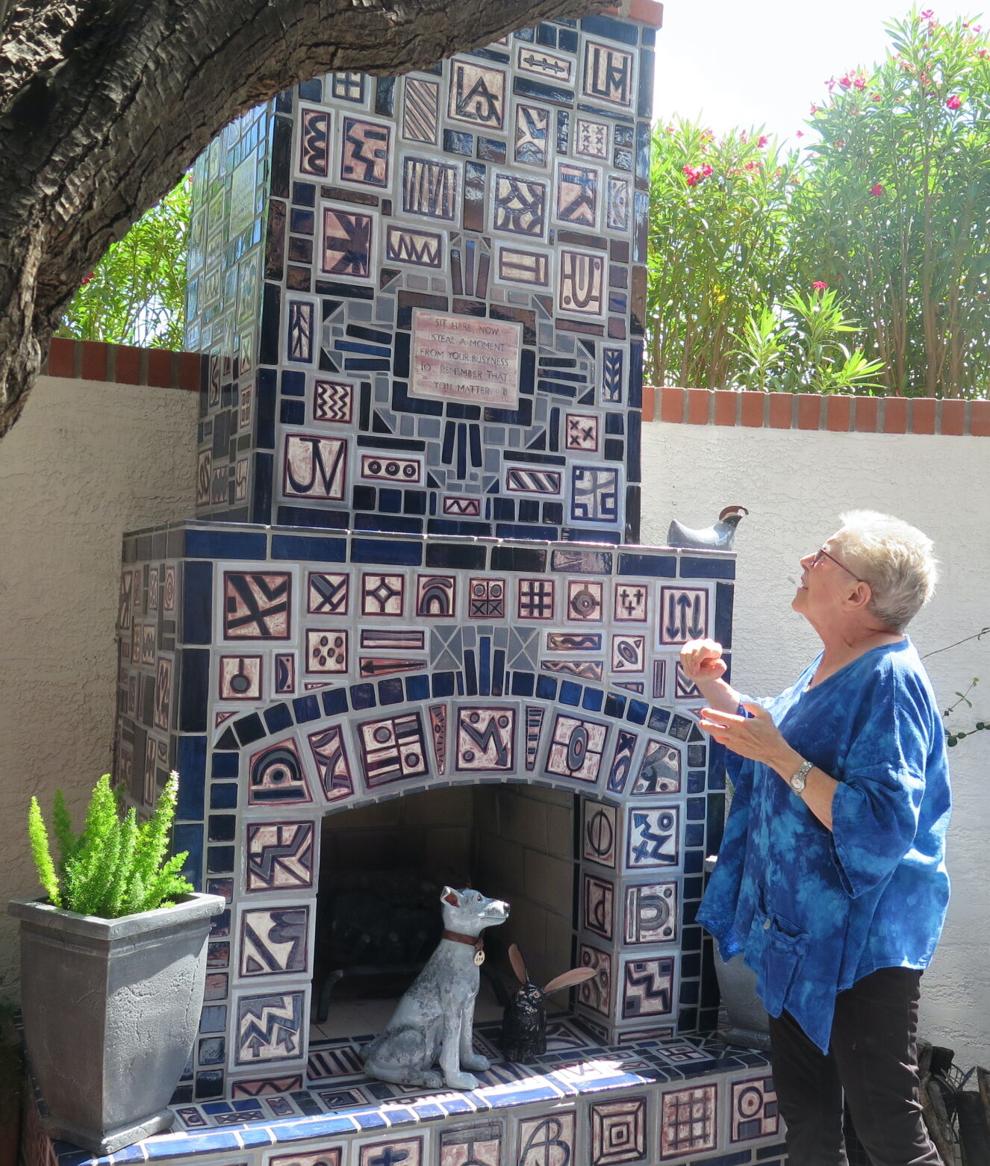 Why the desire for a fireplace in the back patio?
"I wanted a nice patio view from the master bedroom if I was ever bedridden. The area had a low wall. When a fireplace was suggested, I thought hmmmm – I'd want something nifty," Anderson explained.
Created in batches of 20 tiles, with other tiles in varying stages of production, she said it takes about two weeks to complete 20 tiles, with every tile being fired twice.
Building the fireplace, and creating and designing the 1,000-plus tiles, took five and a half months.
Now complete, it's a masterpiece of a centerpiece.
Anderson hired Juan Velis and his team after admiring a project he did for a neighbor. The men transformed the low backyard wall to a high wall to support the artistically tiled fireplace.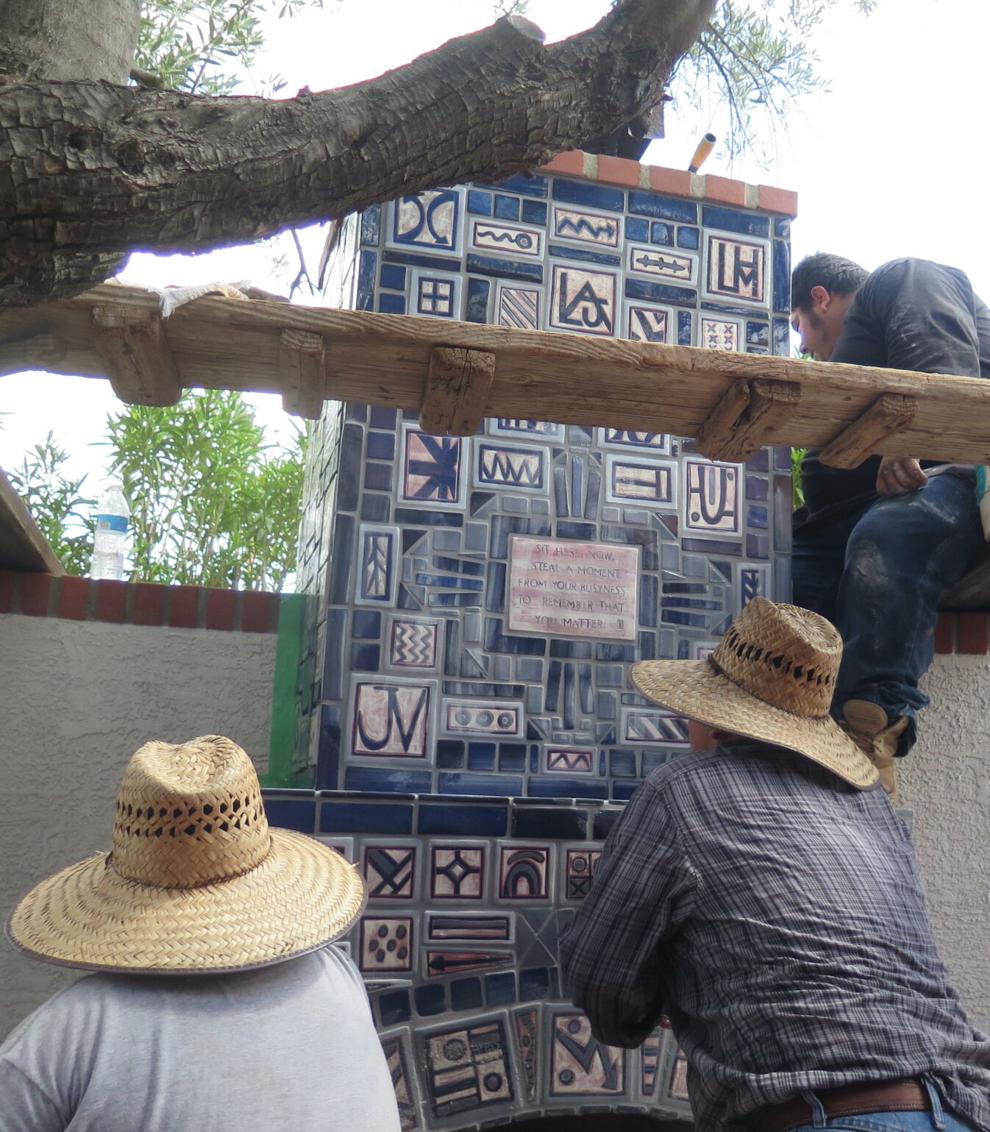 "The tiles are in eight different shapes, and every design is different except for those that are a solid color. There are twenty-five custom-made tiles with letters (initials) of the workers, and our family, now and in the future. They're my version of Talavera tiles, which I love, and they're my design," Anderson pointed out.
What started out as black and lighter gray in the design stage became deep blue and a lighter blue after firing. They coordinated well with the rest of the outdoor space, which has many deep blue pots with plants, she noted
When it was time to put each tile in place, Anderson had the say of where each one would go. She had them laid out on a table and would give a tile to Velis' 12-year-old son Christian, who guided his dad to its proper location.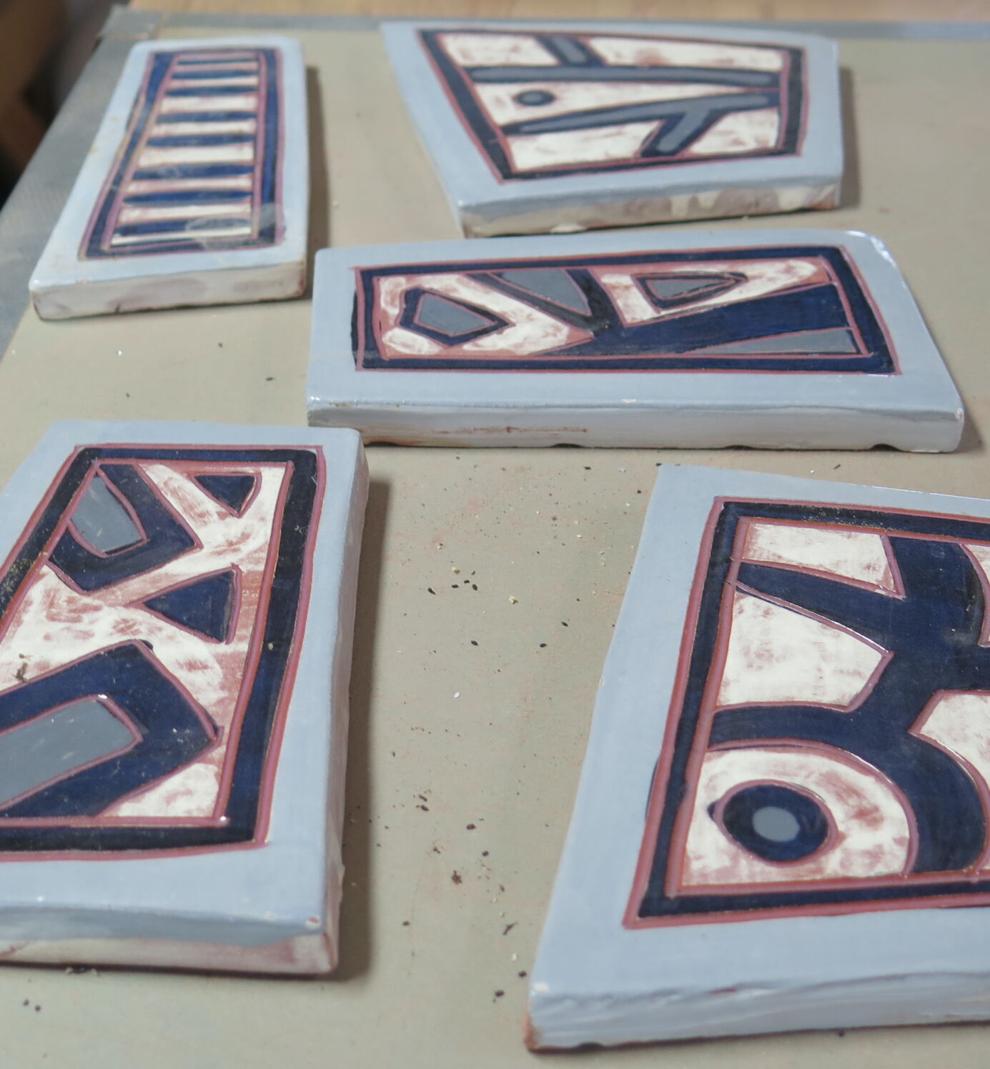 Anderson's husband Jim also had a role in the project. "I had a say in the placement of the fireplace," he explained.
As an artist with a fine eye for color, he created a 40-by-18-inch landscape painting in varying shades of green that coordinates with the greenery in the patio.
Throughout the months-long endeavor, grandson Nick did a lot of heavy lifting, mixing of concrete, leveling gravel in the courtyard and potting of plants.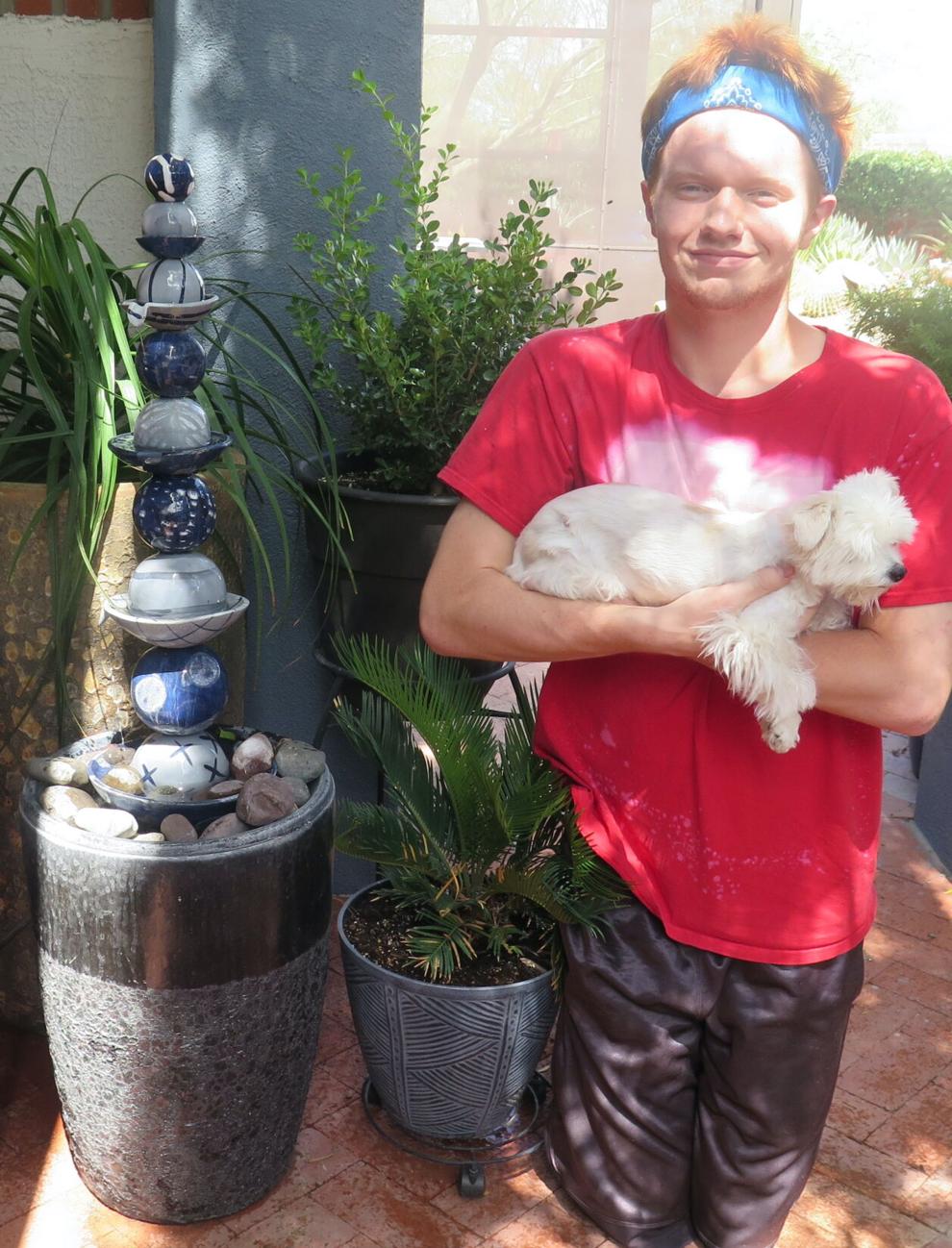 A blue ceramic running water fountain with varying shapes in the back courtyard is Nick's personal addition.
"I designed and made each part," he said softly.
As the project was completed, coordinating outdoor furniture, a rug, accessories and plants in blue pots were added to the patio space that is home to a large tree with low-hanging branches.
This unique wood-burning fireplace and patio now will be used primarily for personal use and socializing, Anderson said of the artistic labor of love.