Although the 2021 Tubac Festival of the Arts, set for February, is now a no-go due to the ongoing COVID-19 pandemic, all is not lost!
Another show is going on in Tubac. Plus, if the pandemic situation improves substantially, the Tubac Chamber of Commerce will reapply to the Santa Cruz County Board of Supervisors for a fall festival permit.
It was back in 1959 when a group of art-minded Tubac residents set the stage to plan an annual Tubac Festival of the Arts. The first one, held in 1960, featured 25 artists, and the number increased substantially over the decades.
While the five-day festival has continued to attract artists from across the U.S. — and art-minded visitors who come to Southern Arizona for its sunny and warm winter weather — this year will focus on offering visitors a look back at six decades of festival history.
Tubac Historical Society volunteers Marcia Mason and Betsy Fearnow are honoring the past six decades of the popular festivals with a dynamic display of Festival of the Arts memorabilia at the Tubac Center of the Arts.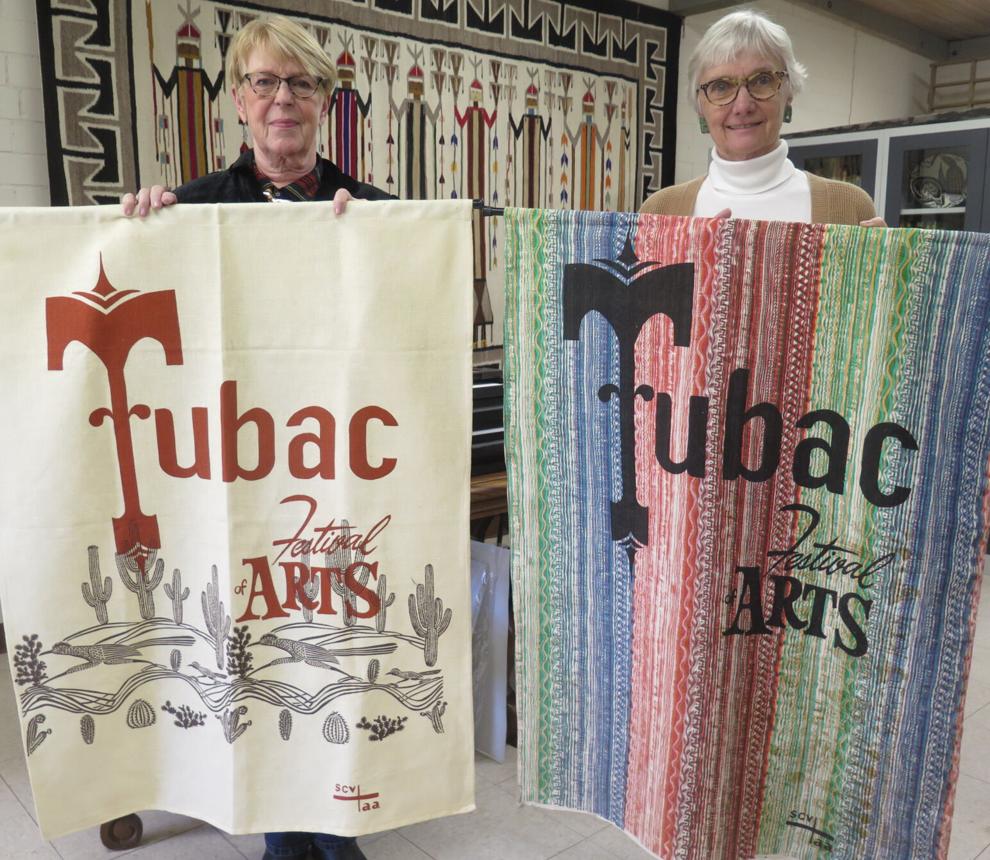 The public exhibit opens Jan. 15 and continues daily through Feb. 21. Admission is free.
"The exhibit display will feature six panels. Each panel will include historical information, photos, programs, old brochures and newspaper articles from one decade of the festival," Mason said. "Between Tubac Festival of the Arts and the Tubac Historical Society, there is a lot of information."
Karon Leigh, Tubac Center of the Arts artistic director, said after six decades of festival art, this is a good year for the display.
"We're delighted to partner with the Tubac Historical Society to bring the exhibit of the Tubac Festival of the Arts' historic content to the community and to Tubac," Leigh explained. "This exhibit provides insight for visitors into the longstanding passion for the arts and dedication to preserving the community's history."
The display of posters from past festivals will show visitors how styles and sizes have evolved over the decades.
They haven't always been done in full color. Several 1980s posters by Harwood Steiger were made from linen and created banner-style, with a different design each year.
Late Tubac resident and artist Trudi Fletcher designed the 1989 poster with playful illustrations. It was printed with black ink on pink card stock.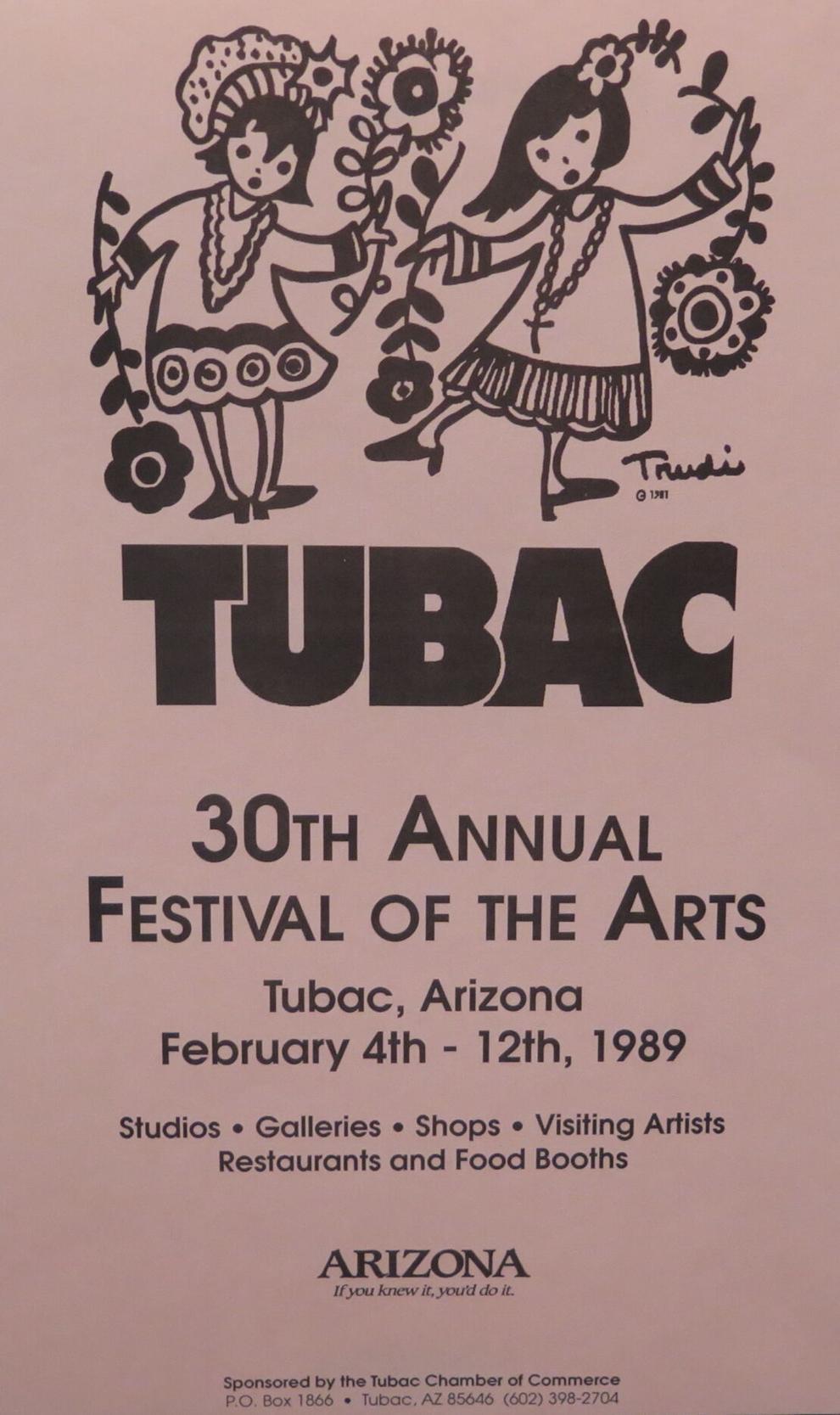 Also on exhibit is a poster by artist Amado Pena, who illustrated the annual festival posters from 2000 through 2011. Pena is known for his style of depicting Native Americans and the rugged Southwest landscape with bold lines and vibrant colors.
The 54th Festival of the Arts poster in 2013 was illustrated by Miro Kenarov and is an inviting full-color southwest sunset desert scene.
Tubac Center of the Arts, at 9 Plaza Road, is open Monday through Saturday from 10 a.m. to 4:30 p.m. and Sunday noon to 4:30 p.m. It's closed on major holidays.