Somewhere in the far distant past, about 70 years ago, radio was a singular venue of entertainment; especially if one was rural and bedridden. From the magic box came serials like "Inner Sanctum," you know, with the squeaky door intro, and a spate of soon-to-be called soap operas.
What really grabbed attention as I lay abed was a musical comedy review dubbed "The Grand Old Opry." The instrumentals featured lots of fiddles and the vocal talents of Bill Monroe, who introduced the sound called "Bluegrass."
Roy Acuff was an early star of the Opry, and a shrieking, piercing "Howdy!!" from comedienne Sarah Cannon was a trademark of the show. She became renowned under her stage name of Minnie Pearl. They accompanied me through some pretty bad times.
Another venue had just started on radio. "Louisiana Hayride" featured Kitty Wells, whose hit "It Wasn't God Who Made Honky Tonk Angels" became a national sensation.
The real roots of country music evolved from the Appalachian belt of mountainous peaks and valleys, replete with whiskey stills and hard times. The instrumentals featured guitars, banjos, spoons, harmonicas washboards or whatever tune-producing pieces of Americana were laying about.
The messages were simple and reflective of the environs. The lyrics mimicked what the artists saw: misery, sickness, simple pleasures and love gone wrong.
In 1920s, Nashville-born Jimmie Rodgers became a sensation, billed as "The Singing Brakeman" (his day job was railroading). Following his daddy's tracks, young Rodgers spent some time with the Southern Pacific RR in Tucson. He picked up the talent for yodeling from Swiss entertainers and incorporated the unusual sound in his recorded songs.
In 1930 he recorded a smash called "Yodel #9." In the studio was a young horn player who would later rise to prominence in the music industry. His name was Louis "Satchmo" Armstrong.
Rodgers set what would become a significant and disturbing trend for country singers. He died at age 36 in 1933. His style influenced a great many future vocalists and guitarists, including Willie Nelson, Bob Dylan and Jerry Garcia.
Carters & Williams
About the same time, a country music group was capturing the South. The Carter Family, composed of A.P. Carter, his wife Sara singing lead, and sister-in-law Maybelle providing harmony and instrumentation. Maybelle's daughter joined the group later, and created a legacy forever with her marriage to Johnny Cash. Their mega hit "Wildwood Flower" has been sung by many artists.
The popularity of country music hit the zenith with the mournful crooning of a skinny Alabama youngster named Hiram "Hank" Williams. He became the most influential country singer ever.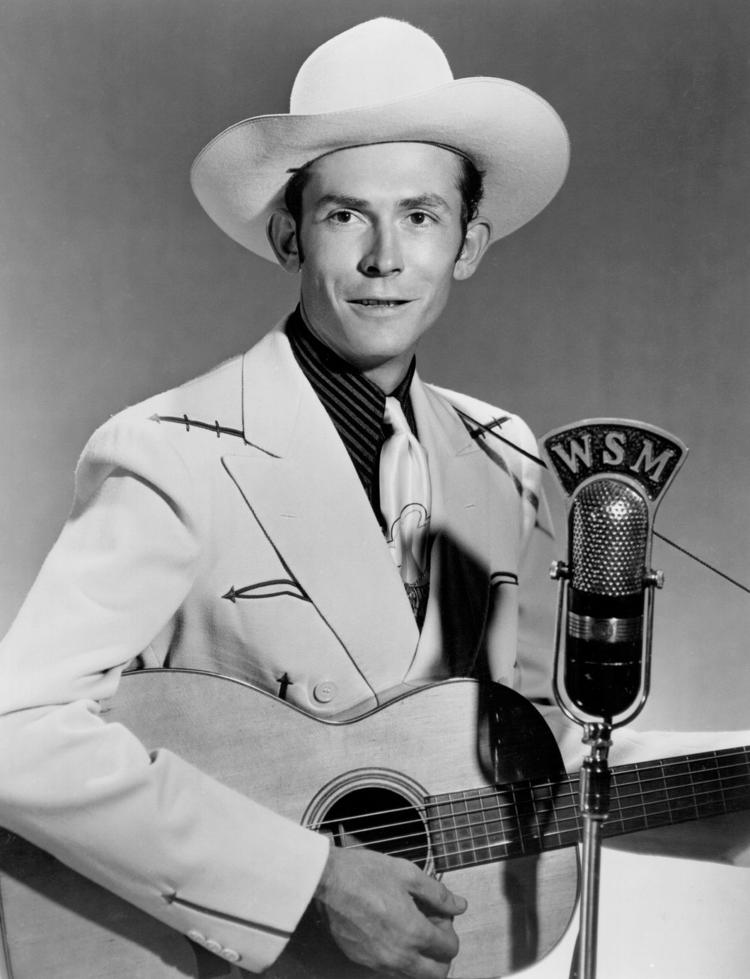 Poverty and pain were constant companions with young Hank. His father, another railroader, had his own health issues. His greatest hits were a revealing picture of his inner thoughts: "Long Gone Lonesome Blues," "Lovesick Blues," "Cold, Cold Heart" and "Your Cheating Heart" forever set the tone for future stars.
"I'll Never Get Out of This World Alive" was prophetic. Williams died in the backseat of a car while traveling to perform on New Year's Day in 1953. At 29, his body gave up after years of pain, drug abuse and alcohol. His son, Hank Williams Jr., was 4 when he died. Junior has had his own successes, and sad journeys, in country music.
Out West, a new country sound developed. The father of this genre was Bob Wills. He assembled the Texas Playboys in 1934 and the music they produced was called Western Swing. Movie and TV cowboy stars Gene Autry and Roy Rogers got their start with vocals before adding six guns in the mix.
The movement carried on with The Sons of the Pioneers, a group that provided background for many John Ford Westerns. Storytellers became popular artists; among them were Jimmy Dean and Tennessee Ernie Ford.
The outlaw branch of country music was represented by Cash, Willie Nelson, Merle Haggard, George Jones and Waylon Jennings. It took them all to fill Hank Williams' void.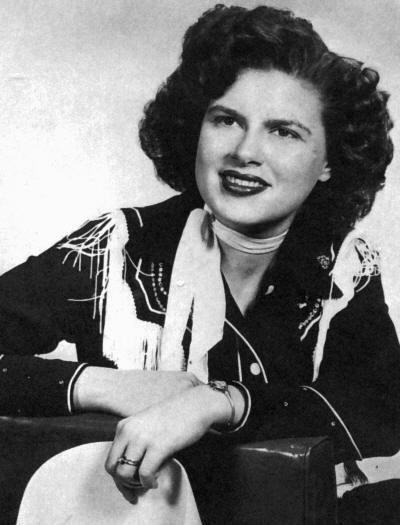 Jennings produced a tragic footnote in music history. He gave up his seat on the ill-fated plane that crashed, killing rising star Texan Buddy Holly who, at 22, increased the awareness that the industry was star-crossed.
Patsy Cline & Dolly Parton
Elvis Presley made one appearance on the Grand Old Opry. His twitching body parts deemed him unmarketable. He did OK, though. Gospel singing brothers Don and Phil Everly crossed over to rock and became highly popular. Marty Robbins and Glen Campbell also successfully move to pop ballads.
Kitty Wells turned her crown of country music queen over to the incomparable Patsy Cline. Patsy also died in a plane crash, in 1963. She was 30, and at the height of her career. Loretta Lynn, a dear friend of Cline, took over the mantle. Her life was well presented in the movie "Coal Miner's Daughter," the title of one of her biggest hits.
In 1967, I got a late night call from a stock broker colleague who, born in North Carolina, currently lived in beatnik-infested Greenwich Village. We shared a passion for country music
"Y'all gotta hear this girl!" A NYC station (yes, NYC had a country music station) was playing recordings of a young country sensation with a unique style. Name? Dolly Parton.
I have favorites. Don Gibson and Ferlin Husky were underappreciated vocalists. Bill Monroe and Flatt and Scruggs (are they country named, or what) made great instrumentals. Younger Dolly songs are up there. And anything Patsy or Hank.
Best country song? "He Stopped Lovin' Her Today." George Jones, nicknamed the Possum, had the all-time quintessential hit.
In the late 1970s, Old Country started to give way, although there have been revivals from time to time. Since then a bevy of talented singers has been pretty darn good. The glitzy shirts, string ties, beaded jackets, and big hair bit the dust. The cowboy hat survived.
But, plastic Stetsons? Too much. Ol' Hank would not approve. Neither do I.