Masks have endured a bad rap lately. They have also become a routine observance. Too bad. Their history represents a distinctive expression of mankind's need for lack of identity.
The Wild West was rife with them. Early western movies, somewhat accurate historically, featured most stage robbers wearing a facial cover, usually a bandana. Of course, the script was easy to follow when you identify the bad guy's voice, hat, horse, and pistol. Everybody had a pretty good idea who was demanding raised hands.
However, this was hardly an original idea.
Since the dawn of man, artificial covers have been utilized. Rituals often used
masks to enable the wearer in his perceived power over the group; perhaps representing a link to the gods.
The very word originated from Latin, a word that would morph into "mascara" (ladies, I kid you not).
The Greeks used masks in their theater presentations to display actors emotions. The Japanese did likewise. In the Dionysus era, masks were used by orgy participants to allow a sense of anonymity with their immoral activity.
Imagine this observation: "Hey, my wife has a mole like that!"
Ancient North America found uses for masks. The Iroquois used them to aid the healing process of patients. Early Africa featured masks for cures and storytelling. In time, their use was occupational; namely welders, cold weather workers, operating room personnel, football players and hockey goalies.
Still, masks were always linked to a form of disguise.
The list of noteworthy wearers is lengthy, but several stand out. High on the list is a guy who was confined for 34 years in a cell, sporting head gear. Alex Dumas wrote a novel based on him, "The Man in the Iron Mask."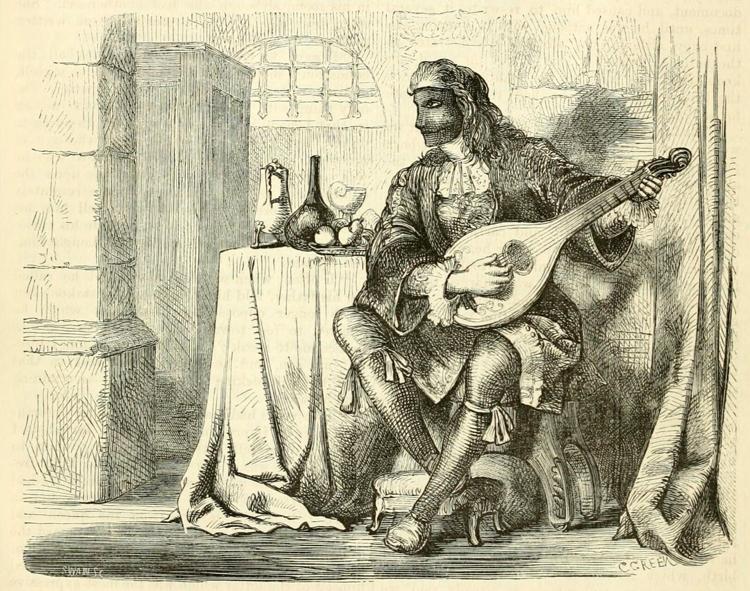 The real-life inmate was never identified, but rumors circulated that he was either a royal personage that might threaten a throne if freed; or a highly placed person who got caught up in some tawdry doings.
I figure he must have had a little pull to avoid execution. His identity is still a mystery.
The Klu Klux Klan made their mark spreading terror while masked and in full robes.
The entertainment industry (radio, magazines, movies and television) dutifully shocked their audiences with mask wearers. Evil found a home with the Phantom of the Opera, Jason, Michael Myers, and Darth Vader. Hannibal Lector should be included, despite the fact that his mask was mandated by authorities — to keep him from eating his interrogators.
To be even-handed, some of Hollywood's creations were masked heroes. And women (enter Batgirl et al). Batman and the Green Hornet triumphed repeatedly over evil. Mr. Hornet, "Britt Reid" in civies, was abetted by Kato.
Kato offered an early role for the iconic Bruce Lee. The characters were developed by Fran Striker in the early 1930s. Striker was also responsible for previously creating the Green Hornet's great uncle, the favorite masked hero of them all: the Lone Ranger.
The Lone Ranger debuted in 1933 on radio, and captured the nation's youngsters with the television show that ran from 1949 to 1957. Clayton Moore (The Ranger) atop his steed Silver, and Jay Silverheels (Tonto) aboard Scout, purged the Old West of lots of vermin, who remained utterly stupid through out the 8-year run. They never could ID the man.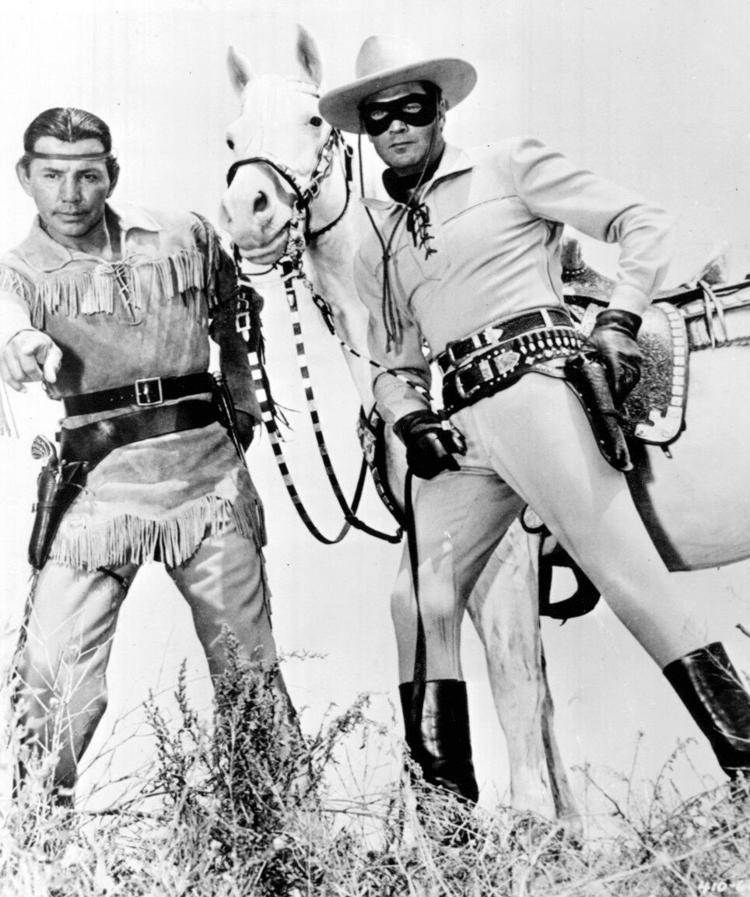 Silverheels, for his part, was at least legitimate. Almost. He was a Mohawk Indian. Of course that tribe rarely ventured west of Lake Erie.
Zoning in on the subject matter, the movie "Mask" did a great tribute. A real story about a kid with a facial bone disfigurement. Cher was magnificent as the biker mother.
Ritual dutifully observed, every night I strap on a mask. No six gun, however. Just a CPAP rendition. Feels more like a fighter pilot than a train robber.
Hopefully, masks will someday regain their proper place in our society.
Ron, thanks for the thought.
Scott Dyke is a Wyatt Earp historian. a Western lecturer and researcher. He is a member of Western Writers of America. He can be reached at scottdyke65@gmail.com