It started with mules. Rather, it was the absence of the braying beasts that produced the sand in the oyster.
In July 1880, Lt. Joseph Hurst went to Tombstone to file a complaint with civilian authorities. Six Army mules had been stolen from Camp Rucker, located 70 miles east. U.S. deputy marshal Virgil Earp gathered a small posse, composed of his brothers Wyatt and Morgan, Wells Fargo agent Marshall Williams and Hurst, to ride west and check out a tip.
Virgil, Wyatt and James Earp had arrived in December 1879 from Prescott. James and Wyatt had earlier traveled from Dodge City, Kansas to Arizona after Virgil had alerted them to the possibilities offered by the new boom town Tombstone. Another brother, Morgan, would arrive in a few months from Montana.
Virg had immediate impact via his marshal appointment. James found employment as a bartender, and Wyatt abandoned his plan to start a freight hauling operation due to competition. He took up a practiced trade with an old employer, riding shotgun for Wells Fargo.
All three quickly jumped in on the mining boom with a number of claim filings. Their three wives took to sewing canvas. (A side note: Wyatt might well have been in town a year earlier, working under cover for Wells Fargo. He let that tidbit slip out while testifying in a civil trial years later.)
The group went to the McLaury ranch west of Tombstone. Both brothers, Frank and Tom, were away. Lt. Hurst recognized the mules. He struck a bargain with cowboy Frank Patterson to have the mules returned, sans arrests.
Riding back, the Earps fumed over the deal. Their instincts proved to be spot on. The mules were not delivered. Hurst reacted by hanging posters around Tombstone, naming Frank McLaury as a perp. Frank responded by using the Nugget newspaper to blast the Army officer. He also threatened Virgil.
This proved to be the opening round in a series of interactions that led to the infamous street fight, The Gunfight at the OK Corral.
It would be natural to identify the opposing forces into law versus outlaw. It was much more complicated, however. Indeed, one faction carried badges and the other owned some crimes. The mold did not entirely fit for either. There were lawmen who sided with the outlaws, and some desperate characters who teamed up with the Earps. What follows is a sequence of events that preceded the iconic shootout.
Trouble with cowboys & ranchers
Wyatt, his reputation preceding him, garnered a deputy sheriff position. His responsibilities were southeast Pima County, including Tombstone. (Cochise County had yet to be formed.) Newly arrived Morgan took over Wyatt's Wells Fargo position.
The area was plagued by ex-Texas bad boys who, after being run out of Texas by the Rangers, set up shop in New Mexico, and eventually in Arizona Territory. Their specialty was rustling.
This loosely bound group was known locally as the Cowboys; but not as an endearing term. They did business with small ranchers, like the McLaurys and Clantons, who proved helpful with the disbursement of stolen beeves. Their activities put them right into the gun sights of the Earps.
In October 1880, several of the Cowboys were hurrahing Tombstone. Town Marshal Fred White took action to stop the shooting. When he grabbed Curly Bill's pistol, it exploded and White received a mortal wound.
Wyatt, on the scene, clubbed CB with his pistol barrel and arrested him. CB was carted off to Tucson by Wyatt. He was later cleared of the charge due to his faulty gun and with some help from Wyatt's testimony.
This would not be the last encounter with Curly Bill for Wyatt. CB's running mate John Ringo would also become a major player in future dust ups.
The Clanton family also weighed into the fray. Billy, the youngest, apparently came into possession of Wyatt's prized race horse, Dick Naylor. Wyatt recovered the steed in nearby Charleston from the arrogant youth. As with the McLaurys and the Cowboys, this would prove only to be the onset of difficulties with the Clantons.
Between Virgil, who would become chief of police, and Wyatt who patrolled the adjacent areas, unpleasant interactions between the Earps and the cowboy/small ranchers contingency would only escalate.
Sex and politics
When the November 1880 elections arrived, Wyatt had developed a plan for personal advancement. He resigned his deputy job with Sheriff Charlie Shibell to campaign for Bob Paul, who was running as a Republican for the office. Wyatt knew that a new county would be formed shortly and he coveted the position of sheriff for soon-to-be Cochise County.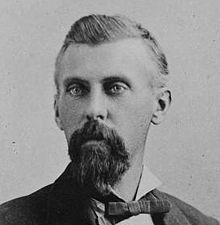 Democrat Shibell squeaked out the win and appointed John Behan to take Wyatt's job. The election result was protested, and for good reason. A precinct that was under the supervision of officials Ike Clanton and John Ringo, posted a vote of 103 to 1 favoring Shibell. (I am still researching to find the one voter.) Given that there were never that many residents in the San Simon area, even if you counted coyotes, the results were thrown out after a long court fight.
Most Cowboys and small ranchers were Democrats. The Earps were Republicans. The newspapers were also divided into political camps. In Tombstone, the Nugget was Democrat operative, and the Epitaph, run by Mayor John Clum, was Republican.
Wyatt thought he had the inside tract to be appointed sheriff in the soon-to-be formed county of Cochise, mainly because the territorial governor was Republican. He was naive. John Behan had powerful friends in the legislative body that were fellow Democrats.
Wyatt also miscalculated who he was dealing with. He had an arrangement with Behan that the loser would be under-sheriff. Behan, the consummate back slapper, was appointed and reneged on the agreement. Behan was also a friend of the Cowboys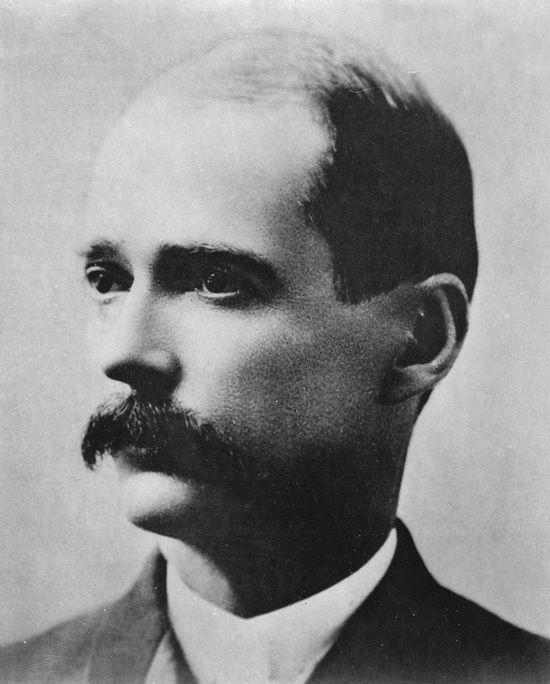 But there was another knife twist to the Behan/Earp relationship. Behan had courted a young entertainer he met a year earlier. He persuaded the San Francisco lass to join him in Tombstone. Josephine Sarah Marcus set up house with Johnny, believing marriage was in the offing. Josie soon discovered John had many irons in the fire when it came to paramours.
She adjusted. She set her sights on a tall lawman. Wyatt Earp! Bingo! It seemed that Josie's righteous indignation aimed at Behan for his morality did not carry over to her own standards, given Wyatt was a married man. Oh well.
Behan did not take this kindly, and he was in a position to wreak vengeance on the Earps. And that is exactly what he would do.
Along with sex and politics came the third head of the hydra — violence. Tombstone had a fair share of disagreements that ended in a death; if you can believe it, one was played out over the color of a shirt. Most were isolated events, usually whiskey-fueled. Throw in the snakes, scorpions and the Apache and you had the makings of a thriving Boot Hill.
Then too, there were the living conditions. Clara Brown, writing for California papers, described it as the filthiest place on earth. All in all, these were minor impediments to the opportunity of riches offered by a booming silver camp.
In March of 1881, violence of an organized nature struck. The Tombstone-to-Benson stage was besieged by a gang of robbers. The aforementioned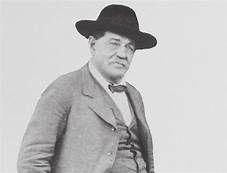 Bob Paul, awaiting the Pima County Sheriff vote decision, was making ends do by guarding stages. Paul had relieved the driver, Bud Philpot, when the gang attempted to stop them.
Paul, who later would be know as one of Arizona's top lawmen, refused to halt and whipped the team out of the draw near the remote stop of Drew Station, just past the mill town of Contention. The ensuing gun fire killed poor Philpot. Passenger Peter Roerig had his ticket punched as well.
Paul, upon arriving in Benson, wired Tombstone. A posse including the Earps and their nemesis, John Behan, proceeded to take up the chase. One Luther King was nabbed at a local ranch. Wyatt tricked him into giving up his companions.
Wyatt then led a segment of the posse after the three bushwackers: Billy Leonard (sometimes called the "kid," as all western billys were), Jim Crane and Harry Head. Behan took custody of King and jailed him in Tombstone. Shortly thereafter, King not so mysteriously walked out and was gone — courtesy, no doubt, of John Behan's plan to sabotage all things Earp.
For their part, the Earp posse came back with an empty sack. This particular episode would become a major cause leading to the final shoot out.
Setting the stage
In June, Wyatt sought out Ike and Joe Hill, a known cowboy, and struck a deal. If Ike could set up the three hombres that escaped, Wyatt would see that the $3,600 Wells Fargo reward would be his. All Wyatt wanted out of the devil's bargain was the headlines so he could win the upcoming sheriff election.
Fate intervened, however. Leonard and Head got killed by the Haslett brothers in New Mexico as they tried to gun down the brothers for their ranch.The Cowboys retaliated and killed the brothers.
Meanwhile, Behan was hard at work undermining Wyatt's credibility. Wyatt's weak spot was his pal, Dr. John Holliday, a tubercular, drunken dentist with a death wish. Doc had his own vulnerable relationship. Big Nose Kate (Mary Harony) had been, off and on, his lover for several years.
She and Doc were on the outs when Behan and cohorts sat down with her in a saloon in July and got her drunk. She named Doc as one of the Benson robbers. The Nugget ran the flawed story, supplying the less than incriminating info that Doc and Billy Leonard had been friends in New Mexico.
The fact that Doc was in a poker game at the time of the holdup did little to allay suspicions about the Earps and their motives. Kate, after sobering up, rescinded her statement and judiciously went back to Globe.
In August, the last link to the attempted holdup, Jim Crane, got ambushed along with "Old Man " Clanton, the patriarch of the clan's rustling family. Mexican law took responsibility, but there were rumors of the Earps and Holliday lending a hand.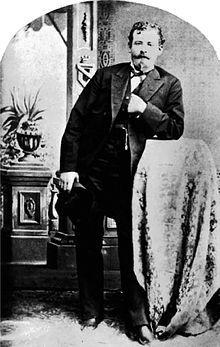 Now, Ike was the family leader and no longer restrained by his father's good sense. Ike took to drinking heavy and swaggering around town. In his drunken journeys, he got the impression from others that the deal made with Wyatt was no secret.
Paranoia set in. For good reason. The cowboys did not take betrayal lightly. Ike feared for his life. His inept brain reasoned that the Earps had to be eliminated, lest his compadres discover his participation in treachery.
September brought more rancor between the Earps and the cowboys. The Bisbee stage was held up. Two cowboy sympathizers, Pete Spencer and Frank Stilwell, were suspected.
Stilwell's unsavory reputation did not prevent Sheriff John Behan from previously making him a deputy. Evidence included an uttered comment at the robbery scene that was specifically used often by one of the suspects, and a boot heel found that matched the other's. Charges dismissed.
Further charges were filed by Virgil Earp, who still retained his deputy U.S. Marshal position. This resulted in a threat by, again, Frank McLaury, this time directed at Morgan Earp. Frank apparently was upset by the accusations against his stellar friends.
The stage was set. The sides were drawn. The fuse was lit.