Not all the McLaury brothers died in the famous street gunfight. Frank (Robert) and younger brother Tom were sent to hell on a shutter, but a third brother showed up for the Earp/Holliday trial.
Will knew a thing or two about the law. He had a practice in Fort Worth, and he was bent on seeing justice done to avenge his brothers. Will teamed up with the prosecution, but got no satisfaction when the Earps were exonerated by Judge Spicer. So he decided to push on with another venue. This also failed.
Finally, he resorted to the dark side. Before he returned to Texas, he probably funded the cowboys to get the job done anyway they could. Virgil Earp was ambushed in December 1881, and Morgan was killed in March of 1882.
Will McLaury would become a judge and die on his ranch in Oklahoma in 1915.
Frank Stilwell became the first target of Wyatt's vengeance. He was caught at the Tucson train depot, which, by no coincidence, was the leaving point of some of the Earps for California. He and Ike Clanton were lurking about when Wyatt et al confronted Frank.
The coroner's jury noted "He was the most shot up man we ever saw." Witness the 11 buckshot wounds in one spot, 7 buckshot wounds in another, and three bullet wounds, accompanied by residue indicating the shots were within a foot.
Ike managed to pull his usual disappearing act. Frank, a teamster and a deputy sheriff under John Behan, had a long history of outlaw activity. He and Pete Spence were suspected of the Bisbee stage robbery, and he was active in the Morgan and Virgil shootings. He is buried in an unmarked mass grave in Tucson's Evergreen cemetery. His brother, famous scout "Comanche Jack," came looking for the Earps later, but they had skedaddled to Colorado by then.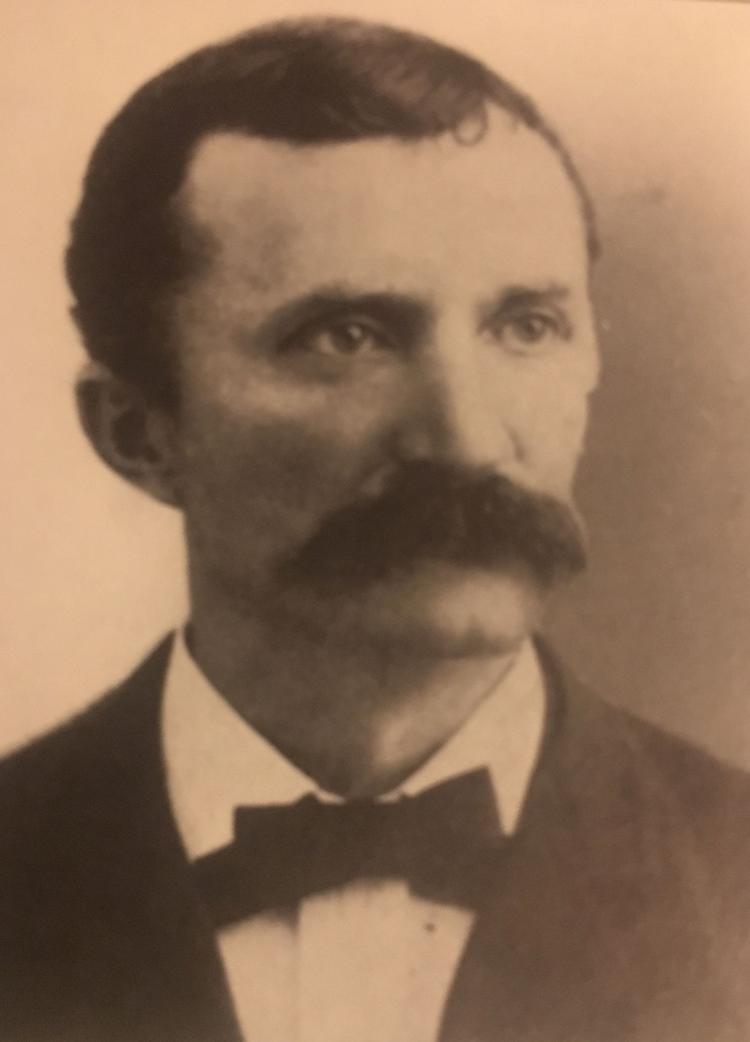 Spencer's saga
Pete Spence (born Elliot Larkin Ferguson in 1842 in Texas) also had a history of violence. The killing of Morgan Earp was planned at his house on 1st Street. His wife later revealed the ambushers comings and goings that night.
After Wyatt started hunting the cowboys, Pete fled to Mexico with fellow conspirator Frank Patterson. Later, he returned (after the Earps had left the region) and became a Grant County deputy sheriff. He was involved in several shootings and, in 1893, he was found guilty of assault and sent to Yuma. He was pardoned the next year. His prison record documented three scars from bullets.
In 1910 he took up with a widow. One of her husbands was the late, but hardly great, Phin Clanton.
Pete was listed in the tax records as a goat herder. He died in 1914 and the widow planted him in an unmarked grave in a Globe cemetery. His resting place is next to Phin, who has a marker. I guess the widow had spent enough burying outlaws.
Florentino Cruz was in the wrong place at a poor time. He was working at Pete Spencer's wood camp in the Dragoons when Wyatt et al showed up looking for Spencer. Five shots later he was on his way to Boot Hill. Not much of an injustice, Cruz ran with the cowboys and was seen lurking about when Morgan got it.
Curly Bill & John Ringo
Curly Bill was blasted off the mortal coil during the vengeance ride. Wyatt bumped into him at a spring in the Whetstone Mountains, and bumped him off. Some researchers claim his death was made up to glorify Wyatt. However, a death confession by a participant of the fight and Doc Holliday's interview later named Wyatt.
He probably rests on the bluff overlooking the confluence of the San Pedro and Babocomari creek, near Fairbank. This location was part of Frank Patterson's ranch.
John Ringo was found in July 1882 near Turkey Creek, on the west side of the Chiricahua Mountains, resting in the arms of a gnarled oak cluster, with a hole in his head. Given the time of year and the smell, a hastily convened coroners party declared it a suicide and buried him on the spot.
For years there has been debate of how he met his demise. Most historians suspect murder, some name Wyatt. The owner of the ranch where he is buried told this author years ago that his ancestors claimed that Frank Leslie did the deed. Another old-timer in Dos Cabezas put the blame on a man who had a mill not far from where Ringo's body was found. The story is that Ringo was playing paddy cake with his daughter. I found the man's grave but he was incommunicative. His daughter, resting near him, was equally silent.
Wyatt's political nemesis, Johnny Behan, known by honest citizenry as the "Cowboy's sheriff," continued to ply his trade as a political hack. He was charged with theft of county funds in 1883.
Johnny moved on and held the post of Chinese inspector in El Paso. He would be appointed as a treasury agent and would get indicted for charges of embezzlement, presented by U.S. Marshal Meade in 1893. He died of Bright's disease in 1912 and is buried in Holy Hope Cemetery in Tucson.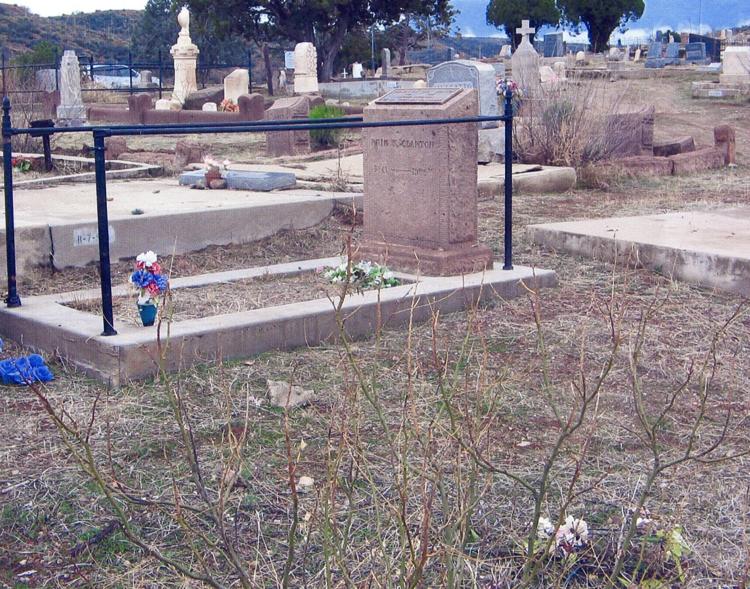 The Clanton boys
Lastly, a history of the Clantons.
Billy, 19, died of his wounds shortly after the gunfight. His final words were "Give me room, I have been murdered." He is buried in Boot Hill next to the McLaurys.
Brother Ike escaped the gunfight, the Tucson train station shooting, and the Earp vengeance ride. His whereabouts were unknown until after Wyatt left Arizona. He showed up in Apache county in 1886, drawn there by the presence of his brother Phin and his sister Mary, who was married to another dubious character, Ebin Stanley.
Ike shot one Pablo Romero in December. His ranch was the site of a killing when notorious Lee Renfro shot Isaac Ellinger. There, of course, were several rustling indictments against Ike and his brother Phin. (Phin would serve time in Yuma prison.)
In June of 1887, Ike's luck ran out. JV "Rawhide" Brighton, a deputy, stock detective and bounty hunter, trailed Ike to Eagle Creek in Graham County, encountering Ike while resting at "Peg Leg" Wilson' s cabin.
Ike rode up, saw Brighton, and wheeled his horse about. Two shots dropped him from the saddle. Despite the Brighton claim that Ike was drawing his rifle, you can be pretty sure he was just trying to run, as was always his bent.
There were others. The late Glenn Boyer related the rest of the story. He ran across an old man who had cowboyed in Southern Arizona during the the time of the Earp/Cowboy war. He told Boyer that he and others who had been friends of the gang cleared out of the territory in a hurry when they got wind of Wyatt's hunting expedition. He said there were "plenty of graves out there in the desert, with no markers!"
Next: After the OK Corral: The citizens of Tombstone