Civilization has always included gambling.
Dating back to the prehistoric man, there were wagers. Alley Oop learned to settle disputes among themselves without clubs.
"No way, I saw her down by the swamp last week!"
"Let's throw the bones to decide who pulls her away by the hair."
Fast forward thousands of years, and accounts of gambling are rampant; the most prominent example was the Roman soldiers throwing dice for Jesus' garments.
Las Vegas was the genesis of an organized place where the main economics were built upon gambling. Other places have cropped up, but nothing like Vegas.
In the 18th century, Spanish explorers used the place as a strategic stop on their journey to what would be Los Angeles.
Let's put to bed one persistent story: that Ben "Bugsy" Siegel was the first to recognize the potential of the future gambling mecca. Actually, Tom Hull started the move to make the Vegas Strip famous.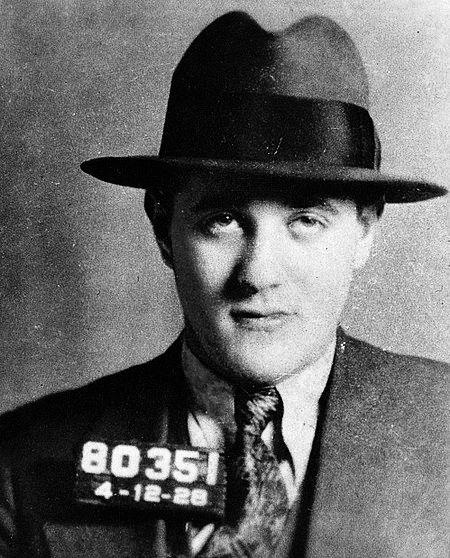 A freewheeling Texan with a violent past, he selected a 3-mile stretch of dirt road and opened El Rancho Vegas in 1941. This dusty byway would become the world famous "Strip." The former mining engineer and WWI flight instructor popularized the use of entertainment. Two of his draws were Jimmy Durante and Sophie Tucker.
The next year, 1942, William Moore and partners put up the Frontier. It wasn't until 1946 that Siegel's dream, The Flamingo, was finished.
The mob had already made some minor moves in Las Vegas, but Bugsy galvanized their effort. The Flamingo, named in honor of Siegel's mob-connected girlfriend, Virginia Hill, whose long legs and red hair had captivated the LA mobster, was a step beyond previous efforts.
The opening in December was a disaster. The weather was bad, inhibiting the LA crowd from coming, and the first week the gamblers took over 300 grand. Bugsy's mob partners did not believe in bad luck. He was shot to pieces in Virginia's Beverly Hills house in June 1947. Hill had the good fortune to be in Paris.
Wise guys & odd fellows
Downtown Vegas had its own characters. Benny Binion, a Texas thug with a couple of killings to his credit, opened the Horseshoe in 1951. His motto was "Give them good food, cheap whiskey and a good gamble." The liked cowboy horseman died in 1989 at age 85.
His son Ted was not so lucky. He died in 1998, initially thought to be an overdose. Later, one of Vegas' biggest trials convicted his girlfriend and her lover. They were convicted of murder, but later sentences were reduced to lesser charge that led to paroles.
A bootlegger name Tony Cornero envisioned the most famous hotel/casino.
The Stardust opened in 1958 and held sway as the premier spot on the strip for decades. Unfortunately, Cornero never got to see it. He died under mysterious circumstances playing craps at the Desert Inn.
The Stardust was the first to promote topless entertainment along with a 140-foot bar. It was the number one Mafia piggy bank in Vegas. They skimmed millions. The place shared its history with guys from the Midwest crime families, Lefty Rosenthal, and Jimmy Hoffa of the Teamsters.
Other hotel/casinos grabbed some spotlight. The Sands featured celebrities like Sinatra and Dean Martin. The Rat Pack dominated Vegas in the late '50s and '60s.
A major change evolved in 1966. Howard Hughes, while staying reclusively on the top floor of the Desert Inn, was told by management that he must vacate to previously booked clientele. His remedy was to buy the place. He then went on a spree that gobbled up much of the Strip.
Kirk Kerkorian made a splash in 1969, then in 1973 he erected the MGM Grand, the ultimate showplace casino. Many would die in a later fire there. Steve Wynn followed suit and sponsored luxurious hotels like the Mirage, the Bellagio and Wynn's. He would later be booted from his corporate penthouse due to his alleged misconduct with a manicurist. That nail job cost him $7.5 million. His Vegas tenure was saturated with a myriad of lawsuits, even by Vegas standards.
Today, you could make a case that the wise guys ran the town better, at least the crime stats back it up. Their tolerance level was much lower and they used guns and the desert instead of courts and jails.
Bear plays blackjack
One of my first trips was a charter out of NYC. It was in January, year uncertain, but probably 1982.
We were at the Stardust. One of my companions literally yanked me from a blackjack game.
"Try it over at that table!" he yelled. It was a $100 minimum bet blackjack table with one player in attendance. I barely had the entrance fee, but was lured when I ID'd the man playing — "Bear" Bryant.
I sat down, stalled by ordering a drink, and watched him play. He was the worst gambler ever. He was betting two hands at a time and losing big.
I finally pushed out a 100 dollar chip (before they ran my butt out of there). I won. I won again. I sat back and watched the show.
Bryant ran off not one, but two female dealers in tears, with his unpleasant vocabulary. He demanded a marker, and a refill of bourbon and branch water.
The pit boss told him, "Mr. B, you have used up your credit limit of $60,000."
He waved a menacing paw at the man, and growled in perfect Alabamian, "Gimme sum more monah." The house caved.
Upon standing, the image of the great coach unalterably diminished, and at a safe distance, I pointedly told him "Coach, you are one hell of a lousy gambler and a poor excuse for a man."
Exit stage left. Quickly. Not that I thought the old man would charge after me, but more to the point, casinos don't appreciate any interplay with big money gamblers, regardless of their incivilities.
Bear would die shortly thereafter. The alumni probably paid the markers. He was a little busy explaining his behavior to the Big Guy Upstairs, the one with the whistle.
If you view Vegas as the ultimate people-watching arena, and as having the best overpriced restaurants, as well as compelling entertainment, you can enjoy the place. Kinda like Disneyland with dice.
Scott Dyke is a Wyatt Earp historian, Western lecturer and researcher. He is a member of Western Writers of America. He can be reached at scottdyke65@gmail.com Once a year, you can find him at a Vegas baccarat table.