The initial organized feast was held not long after the 1621 landing at the big Plymouth stone. Native Indians were invited.
The Massachusetts governor declared a special day in 1637 that was for thanksgiving. This time, it was a celebration of killing Native Americans. Obviously, the original guests wore out their welcome. President Lincoln, in the middle of a war, made Thanksgiving a national holiday in 1863. President Franklin Roosevelt, in 1941, at the beginning of a war, designated the fourth Thursday of November as the finite date. The last tweak of Thanksgiving occurred in 1962.
How's that? Well, a collaboration of television and the National Football League changed grandma's delivery schedule. The turkey will be sliced, the gravy heated, and butts will be in chairs at halftime.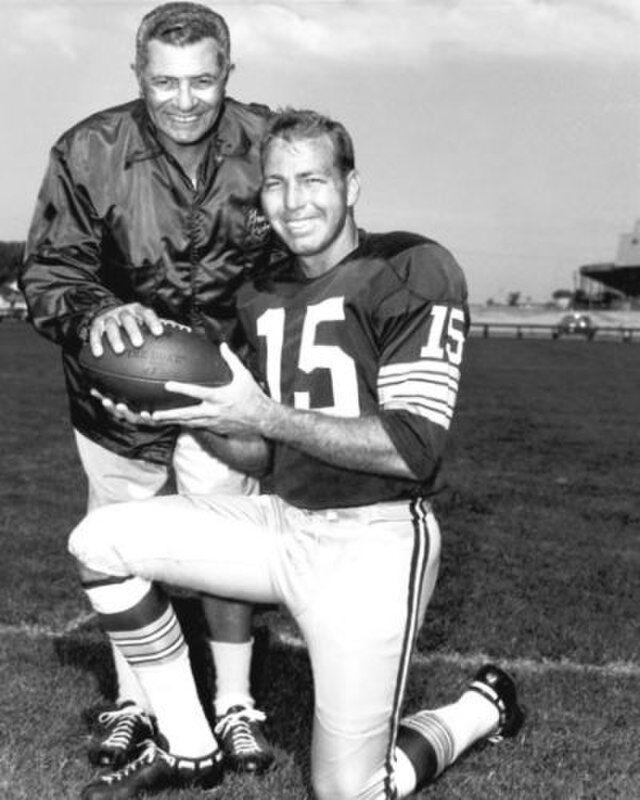 The game that set the dining schedule forever was a game for the ages. The Green Bay Packers, the NFL powerhouse under legendary Vince Lombardi, traveled to Detroit for a Thanksgiving showdown with conference rival, the Detroit Lions. The Packers arrived undefeated; the Lions were close behind. The Packers were smothered 26-14. Quarterback Bart Starr was sacked an incredible 11 times. One of his linemen protectors, probably guard Jerry Kramer, would later disclose a new term, the "look out block," as in, Oops, look out. Bart!
When I queried Vince Lombardi Jr, a Quail Creek resident, he recalled, "It (the outcome) was a shock! Alex Karras (Detroit defensive star) dominated. The Packers returned that night. The Players and families had Thanksgiving dinner. That was a good memory."
As it turned out, that was the only Packer loss in 1962 as they captured the league championship. Detroit finished the season 11-3
Football on Thanksgiving was not a novelty in 1962. For decades, college rivalries were scheduled on the holiday. The earliest as a slugfest between Yale and Princeton. Somebody woke the scoreboard attendant at the end. Yale 2 Princeton 0.
The longest running matchup also was an Ivy league affair. Cornell and Pennsylvania played 59 times on turkey day. My Dad, a Cornell man, came out on the short side of an annual wager with his best friend, a local physician who had played for Penn. Other rivalries of note were Texas-Texas A&M, Georgia-Georgia Tech, Alabama-Auburn, and Penn State-Pittsburgh.
Alas, TV and money wiped out these Thanksgiving clashes. Damn shame.
But, make no mistake, the Packers and the Lions 1962 clash stamped Thanksgiving as a national football day. So, come Thursday, secure the remote, enjoy the dressing and the defense, the peas and the penalties, and the turkey and the touchdowns.
Don't forget to thank the cook.
Scott Dyke is a Wyatt Earp historian, Western lecturer and researcher. He belongs to the Western Writers of America. He can be reached at: scottdyke65@gmail.com