Starting on April 9, scenes of star-filled skies will fill the galleries at Tubac Center of the Arts when the new "Starry, Starry Night" exhibit opens.
The theme of dark skies and star-filled nights is continuous throughout four nationally juried exhibits and features 53 works by artists from 18 states in the main gallery.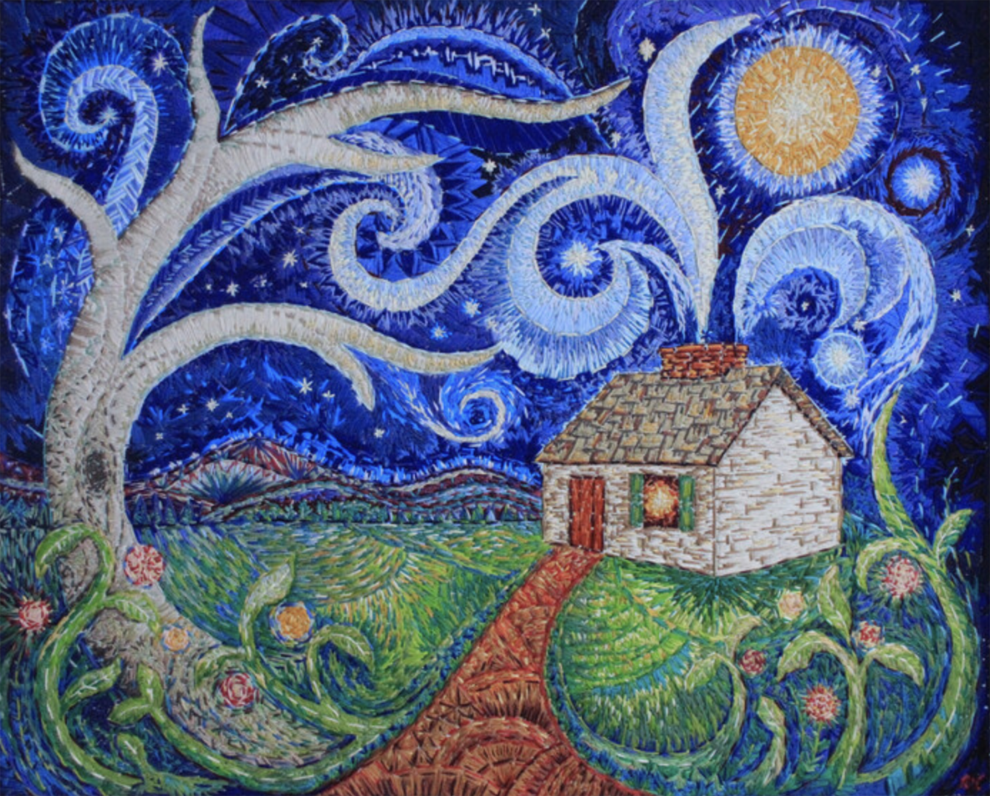 Jurors Catherine Nash and Robert Renfrow will present their artwork in the Master Gallery.
Nash's solo exhibit, "An Inner Astronomy," portrays an imaginary artist/astronomer's lab. It includes mixed media painted celestial maps, encaustic monoprints and sculptural assemblage works.
" 'An Inner Astronomy' harkens back to an early Renaissance interpretation, to a time before philosophy, spirituality and art were divorced from science and mathematics," Nash explained.
Renfrow's photographic exhibit, "Dwellers of the Thin Places," explores the veil between the places where our everyday world can meet and intermingle with the "Otherworld of Spirit."
"In Celtic beliefs and traditions, the term 'thin places' denotes a numinous (mystical/spiritual) locale in the natural world: a forest clearing, a spring or pool, a boulder field, a hill, a burial mound, a stone ring, or any such place that has a deep spiritual vibration or feel. The veil between the worlds is thin, and time and space are fluid," Renfrow commented.
Making a mural
Beyond viewing and enjoying celestial works by varied artists, Tubac Center of the Arts invites the public — including children, teens and adults — to take part in a creative hands-on mural project from 10 a.m. to 3 p.m. on Saturday, April 10.
Contemporary masking-tape artist Beth Courtright-Detwiler will lead the collaborative project titled "Dark Skies – Are We Listening?"
The mural's theme will focus on dark skies and the effects of light pollution on ecosystems that disrupt the circadian rhythms of plants and animals that rely on the benefits of dark skies and nightfall.
In addition to an interactive art experience, the mural project will help open the public's eyes to the need for dark skies.
Tubac Center of the Arts is at 9 Plaza Road in Tubac Village. Hours are 10 a.m. to 4:30 p.m., Monday through Saturday, and noon to 4:30 p.m. on Sunday.