When we talk about "gray matter," it is brain composition we are often discussing. However, there can be gray matter in the garden as well. Especially adapted for hot, dry desert conditions, there are plants that appear gray because of minute hairs on their leaf surfaces.
These hairy surfaces help to cool the leaf surface, reflect the blazing sun, protect the plant from damaging winds, and slow evaporation of precious moisture … all valued benefits in the desert environment. Let's take a look at just a few of these gray plants.
• Brittlebush is a low-growing native shrub that in spring is densely covered with yellow, daisy-like flowers held 6 inches above the fragrant almost-white foliage.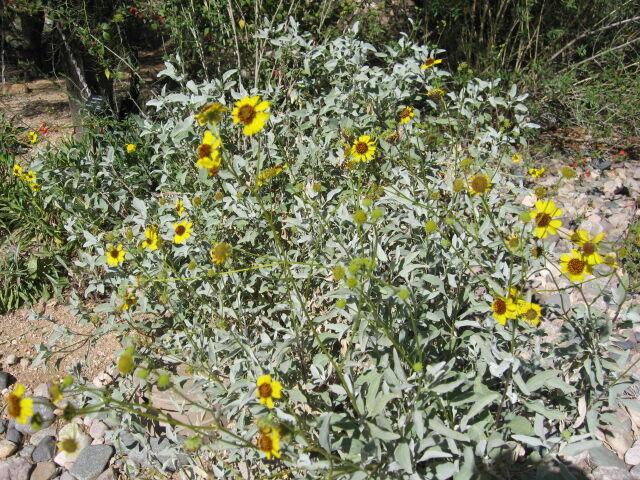 • Russian Sage has abundant lavender-blue flowers contrasting with its fern-like textured, aromatic gray leaves. As an added bonus, blooming continues from late spring until autumn.
• Desert Marigold is another gray native growing along roadsides and in arroyos throughout the desert. Bright yellow composite flowers appear in spring atop its woolly, silvery foliage.
• Cleveland Sage, a medium size shrub, is best known for its strong, herb-like aromatic leaves and whorled spikes of lavender-blue flowers. Interestingly, it attracts hummingbirds and butterflies, while deterring rabbits and deer.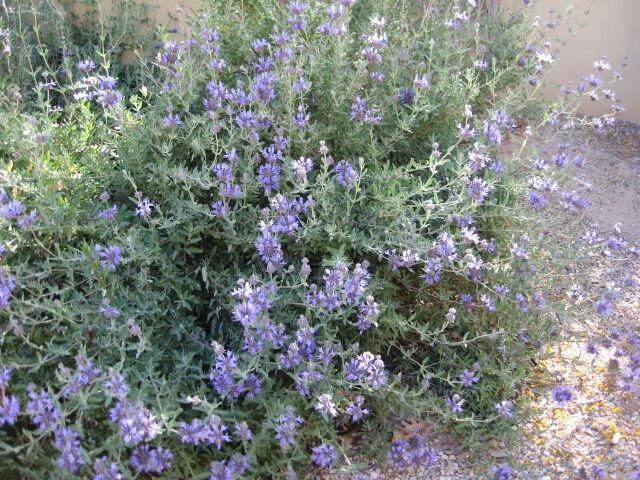 • Bush Morning Glory, a low-growing, silvery shrub, grows well with some light shade. Spring through fall this drought-tolerant perennial is covered with masses of white, funnel-shaped flowers.
Besides the summer advantages of these gray surfaces, leaf hairs also help to warm the surface when temperatures drop. Additionally, these soft coatings add contrast to the coarse texture of many typical desert plants.
Mary Kidnocker is a University of Arizona Master Gardener who lives in Sahuarita.